6 Things You Should Not Miss In Gulmarg Kashmir
By: Kratika Wed, 18 Aug 2021 9:48:33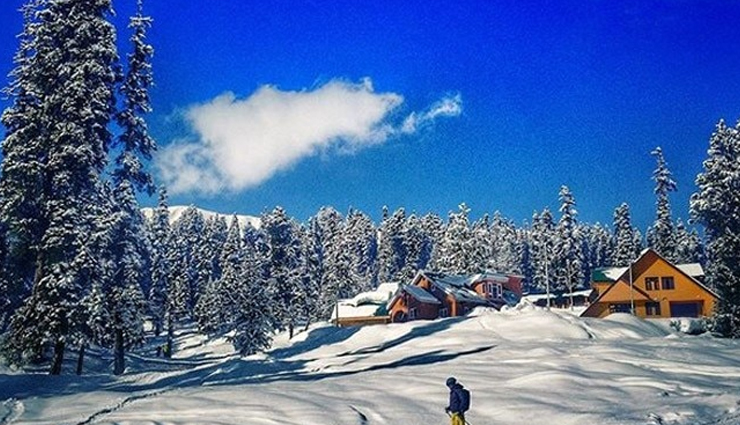 Offering adventure and nature lovers an ideal place, Gulmarg is one holiday destination that remains etched in the memory for a very long time. Reckoned to be the best skiing destinations in India, Gulmarg is an important part of Jammu and Kashmir Tourism and trust us it is not just any hill station in India. The beautiful town renders opportunity to reconnect with nature, find peace of mind and see a new face of Indian culture. It is indeed a destination for all as it offers something for everyone. If you are planning a trip to Kashmir and Gulmarg is in your itinerary, then this list here can help you pick the best things to do in Gulmarg.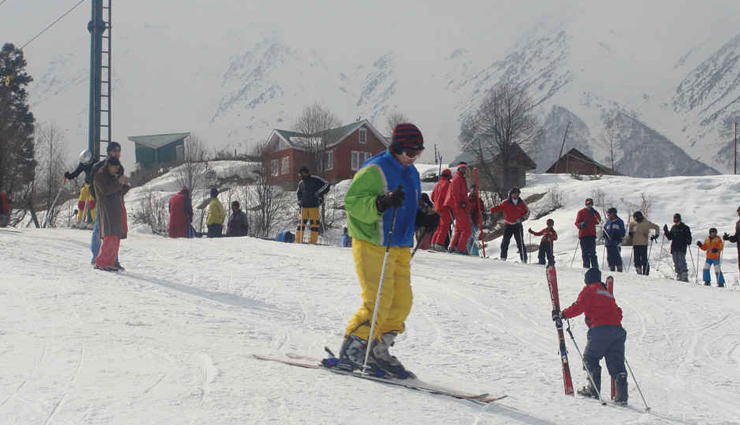 # Learn Skiing

Now, skiing is one thing that you must try when you come to Gulmarg. Known for its excellent gradients, Gulmarg is the best place to ski in India. For beginners, there are three baby slopes available with expert ski instructors (you can hire ski instructors for a day, a week and even for a month). For veteran skiers the slopes of the Aparwath Peak are ideal, with the smooth and steep gradients making it a perfect place for powder skiing in India. Apart from skiing, you can try snowboarding and sledging as well.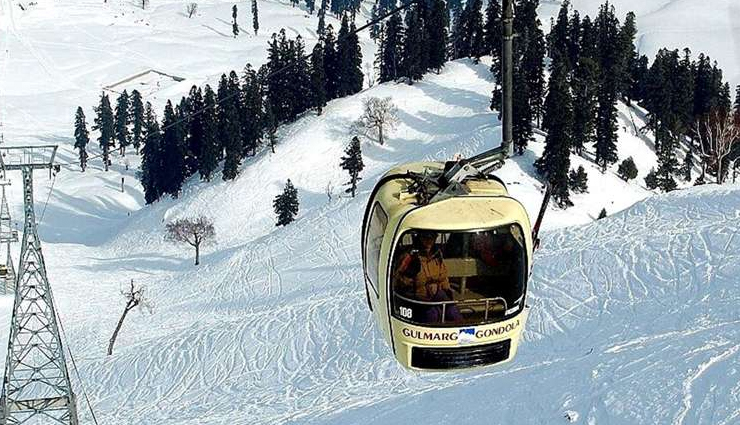 # Take a Ride on Gulmarg Gondola

In Gulmarg taking a Gondola ride is a must. Reckoned to be world's second highest cable car project, Gulmarg Gondola is two-tiered ride. In the first phase, the visitors are taken to Kongdori, which is situated at a height of 2600m; and in the second phase, the visitors are taken to an elevation of 3747m at Aparwath Peak. The view from Gulmarg Gondola is truly commendable as on a clear sky day one can even witness the magnificent Nanga Parbat as well.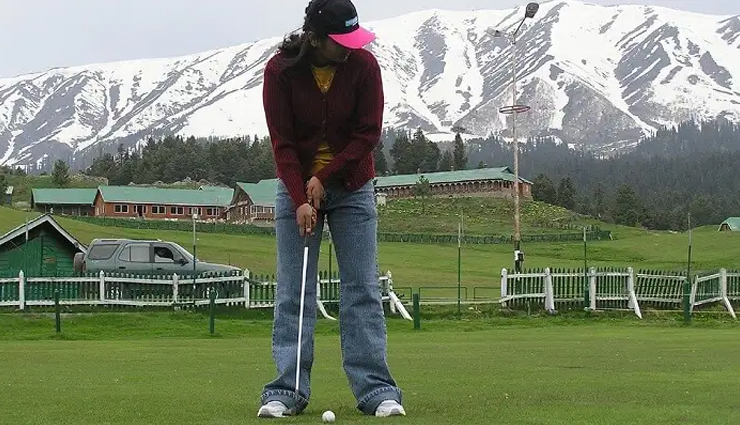 # Try Your Hands at Golfing

If you are visiting Gulmarg in summer time it is ideal to try your hands at golfing. Gulmarg is reckoned to have world's second highest golf course, which is situated at an altitude of 2650m. It is an 18-hole golf course and is spread over an area of 7505yards. The golf course also has a 3-hole learning academy, where the novice can learn some tricks and tips. It is a lovely place as it is adorned with different varieties of flowers and is surrounded by lofty mountains. Amidst such picturesque surroundings, playing golf is indeed a perfect choice!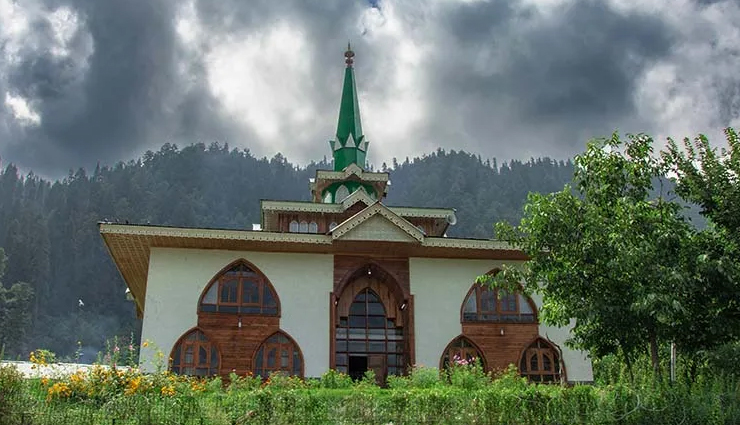 # Seek the Blessings of Baba Reshi Shrine

The shrine of Baba Reshi is 500 years old and holds an important position as a religious place in Gulmarg. Dedicated to Baba Payamuddin (a Muslim scholar and the disciple of Baba Zainuddin Reshi), Baba Reshi shrine is a must visit for those who are childless (As it is believed that childless spouses pray here and their wishes get fulfilled). Not only this shrine is important as a religious place but has a very appealing architecture. The influence of Mughal and Persian architecture can be seen and the beautifully-crafted wooden artworks inside the shrine are the main attractions for the history buffs. The massive hall that can accommodate 1000 people at a time is also no less an attraction here.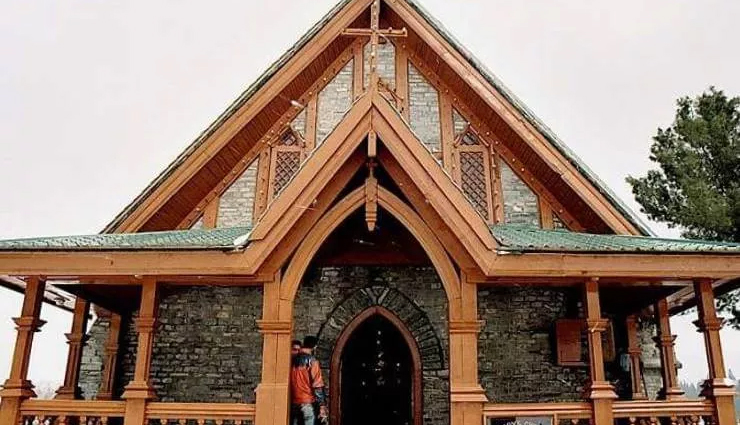 # Find Peace at St. Mary's Church

A Victorian style Church, St. Mary's is a small place of worship in Gulmarg. The church is famed for its stained-glass artwork and utter peace. The church is only accessible by trekking, so one also has the option of experiencing a little adventure on the way.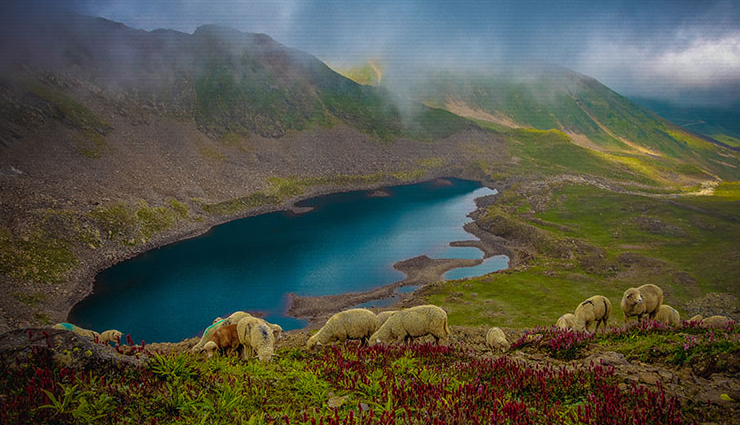 # Spend a day at Alpather Lake

Alpather Lake is one exciting place for a day trip from Gulmarg. Situated at the feet of the twin Aparwath Peaks, the lake is around 13kms from Gulmarg. Aparwath Lake is one of the most scenic places you could be and it remains frozen till mid-May and even in the month of June one can see several ice chunks floating on the water. It is a great idea for a day excursion as one can then either have a good trekking experience or can enjoy thrilling pony ride.