6 Tourist Attractions You Must Visit In Vasco Da Gama, Goa
By: Neha Thu, 26 Jan 2023 6:48:20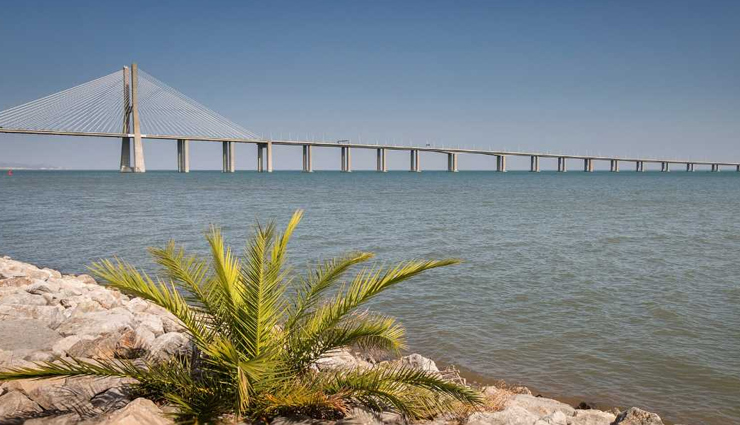 No matter whether you are a beach baby, a fan of a tropical vacation, or a party animal, Goa is one of those Indian states which is loved by almost all. With its white sandy beaches, carefree attitude, glorious past, and abundant natural beauty, the state captures the heart of its visitors in just a single glance.

While most travelers love exploring North Goa, but if you are looking forward to spending some quality time on serene, less crowded beaches amidst natural serenity, then South Goa should definitely be on your itinerary. When talking about the most underrated tourist destination in South Goa, then Vasco Da Gama surely makes up to the list. Boasting of being one of the oldest towns of Goa, the city of Vasco Da Gama served as an important port during the Portuguese reign and now is a serene attraction.

Vasco Da Gama has managed to successfully keep the rich heritage and the vibrant Portuguese culture alive which makes it a great offbeat vacation destination. If you are a first–time traveler or are new to the town, then you don't have to worry because, in this article, we have already shortlisted some of the best places to visit in Vasco Da Gama for you.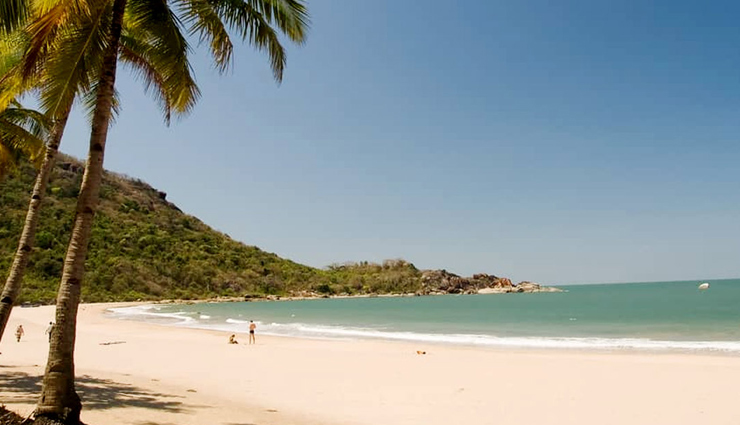 # Velsao Beach

No matter whichever part of Goa you are visiting, but you can't be done exploring this tropical paradise completely without spending some thrilling time at a stunning beach. Sprawling over an area of about 20 km of the pristine Goan coastline, this beach is one of the most beautiful tourist places to visit in Vasco Da Gama. With its glittering soft sand and crystal–clear waters, this place is frequented by a plethora of travelers as well as locals.

If you wish to relax and rejuvenate at a surreal beach admiring its beauty but don't want to deal with the overbearing crowds, then you will absolutely adore this beach. This panoramic beach is undoubtedly the best place to be for those people who wish to spend some quality time amidst natural serenity, feel the waves crashing at their feet, and bask in the glory of the sun.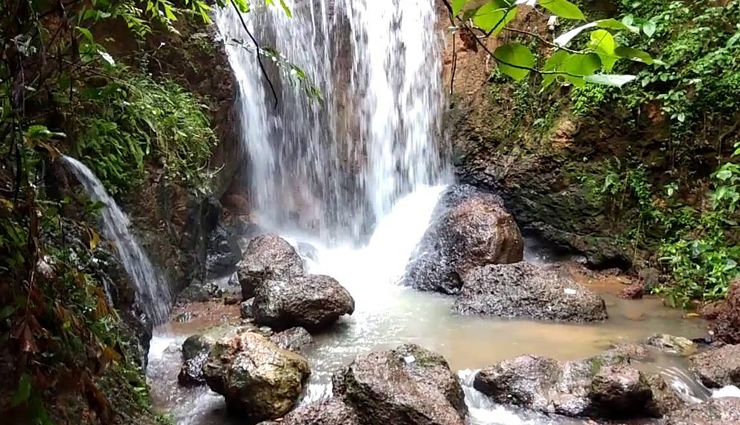 # Kesarval Waterfalls

If you are done with exploring the pristine beaches of Goa and wish to visit another natural masterpiece, then Kesarval waterfalls should be one of the top places to visit in Vasco Da Gama for you. Nestled amidst serene natural beauty, this waterfall is not yet much popular among travelers and hence managed to retain its original charm and undisturbed beauty.

You can call the Kesarval waterfall one of the treasured gems of the state. Moreover, you will also be pleased to know that visiting this waterfall is not just limited to admiring the natural beauty, rather if you are interested then, you can even go for a quick refreshing swimming or any other water activities in the cool waters of the waterfall. It also serves as a great picnic spot where you can spend some memorable time with your loved ones.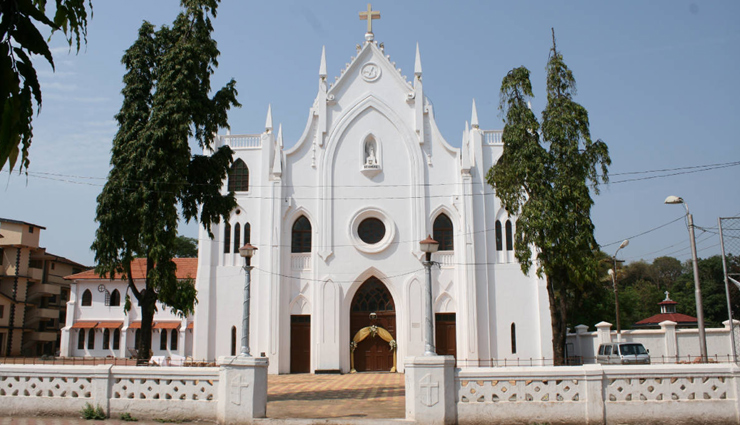 # St. Andrew's Church

Built long back in the year 1570 with a grand celebration, St. Andrew's church is undoubtedly one of the best religious spots to visit in Vasco Da Gama. Since this beautiful church was soon destroyed after its establishment by the soldiers of Adil Shah's army in the year 1578, all that you get to see of this church in the present-day is an exceptional architectural blend which was built bit by bit over the years, since the year 1594. Portraying an astounding Neo-Gothic style of architecture, in recent years, the church has witnessed plenty of inclusions as well as many exclusions such as the long – extended prayer halls in the year 2012.

One can say, that the church sports a rather simplistic exterior but the interiors are tasteful and decorative. Boasting of being one of the oldest churches of the city, apart from being a historical wonder and an architectural masterpiece, the church is also popular among people because of its annual celebrations. On the 30th November of every year, the locals of the town gather together at this church to celebrate a grand feast of St. Andrew. It is a gala affair where the people rejoice and come together to spread joy.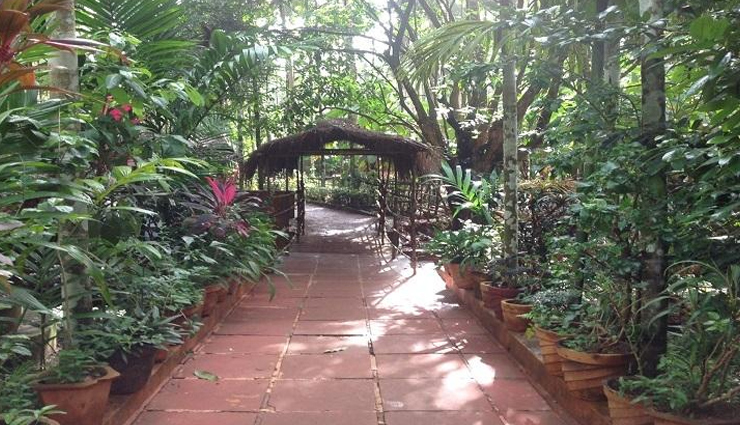 # Sahakari Spice Farm

Want to visit something offbeat? If yes, then Sahakar Spice farm in Vasco Da Gama is just the right place for you to visit in the city. Taking an interesting walk through the lush spice lanes, visiting the Sahakari spice farm is literally one of the most fascinating and unique things to do in Vasco Da Gama for every offbeat traveler. Situated in the Ponda region of the state, this spice garden sprawls over a wide area of about 135 acres of land.

As you take a complete guided tour of this huge place, you can expect to greet some rich plantations of organically grown fruits, spices, and herbs. Apart from witnessing the place flooded with a diverse range of plantations, you will also be pleased to know that this spice farm is the only place in the region where you can get to enjoy the unique experience of bathing an elephant. It will definitely be one memorable experience that you will cherish for a long.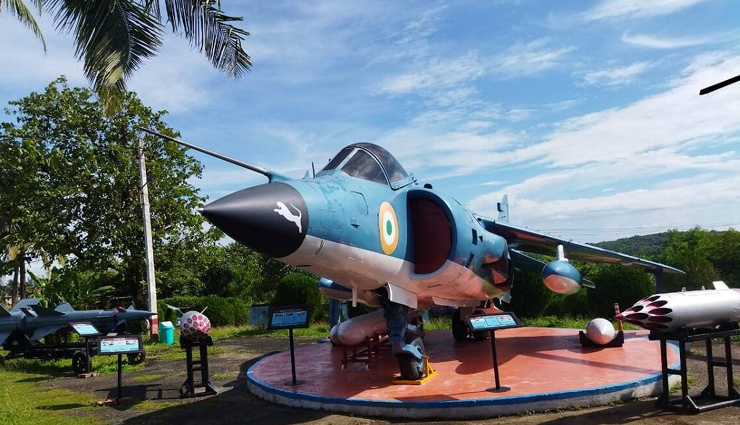 # Naval Aviation Museum

Do you often find yourself interested in knowing more about the Indian navy? If yes, then you will absolutely love this place. Being one of the only two Naval aviation museums located across the country, this particular museum serves as one of the major tourist places to visit in Vasco Da Gama. Established back in the year 1998, this museum is one of its kind in Asia and attracts a wide range of travelers from far and away. Displaying the progressive journey of the Indian naval air army over the years, the museum possesses exceptional importance.

The entire museum is divided into two parts, out of which one is the outdoor exhibit and the other displaying indoor exhibits. The indoor exhibit is a two-storeyed gallery that focuses on the stories of the evolution of the Indian Naval and Air forces. You can also see some important vintage documents of prime importance and some valuable historical records displayed here. In the outdoor exhibit, you can expect to witness some of the huge fighter aircraft and other weapons such as anti–ship missiles, warheads, torpedoes, and so on.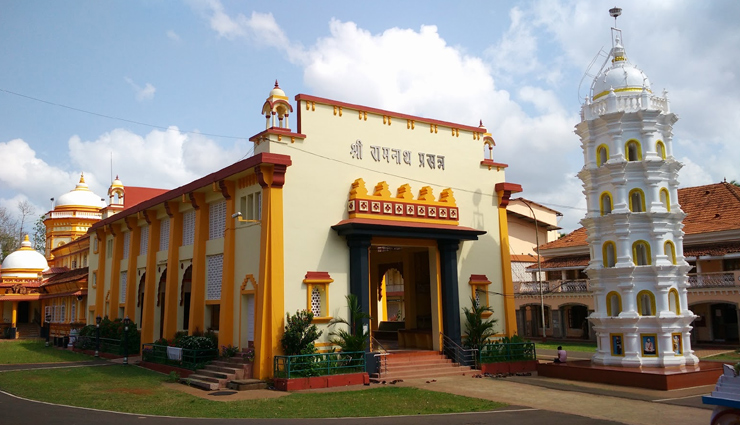 # Shree Ramnath Temple

For all those people who are traveling with family, elders, and children and are searching for some good religious places to visit in Vasco Da Gama, your search will end with Shree Ramnath Temple. Dedicated to five prime deities of Hinduism namely, Lord Ganesh, Lord Rama, Lakshmi Narayan, Shanti, Betal and Kalbhairav, Kamakshi, this temple is immensely popular among both locals as well as travelers. Boasting of being over 450 years old, this temple holds a great religious significance among all but especially among the Gowda Saraswat Brahmins.

You will be surprised to know that this temple was not always located here. Initially this beautiful was located at Salcete, but in order to save the idols from the Portuguese armed forces, the temple was relocated to its present location in the 16th century. As a result, owing to its interesting past and religious significance, it is not much surprising to know that why devotees from across the country come to visit this temple.
Tags :