6 Travel Destinations In India That Are Renowned For Adventure Sports
By: Kratika Wed, 17 Nov 2021 11:31:49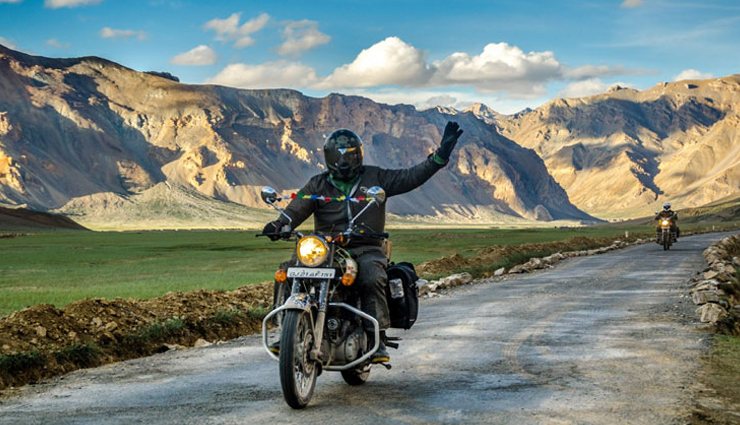 India fo' shizzle is a place that gives you ample memories and opportunities for the best travel experience. It is a land of diverse geographical contours that offers a vast array of thrilling adventure activities. Right from skiing, bungee jumping, paragliding, kayaking, or mountaineering, India is an ideal adventure destination for adrenaline junkies. Hot Air Ballooning, Heli-Skiing, White water rafting, and scuba diving are some of the most popular activities that attract foreign tourists to India for the unparalleled travel experience.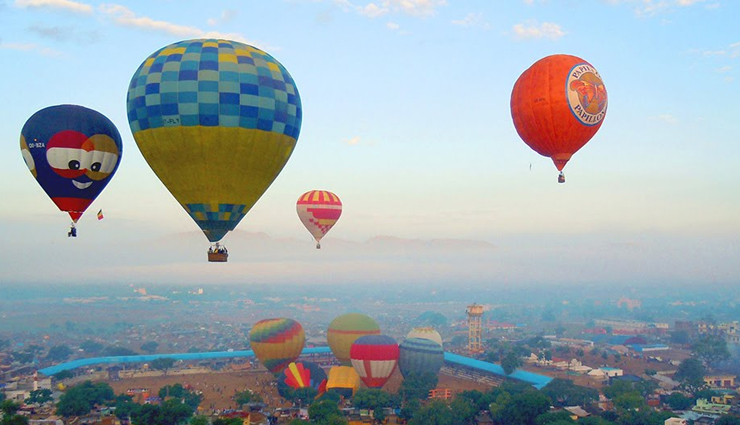 # Hot Air Ballooning, Jaipur/Pushkar

How if you get a chance of flying over magnificent forts and palaces of the pink city, Jaipur? The view is definitely breathtaking and once in a lifetime experience. Also, an exploration of the desert city, Pushkar in a hot air balloon is absolutely spellbinding as it provides the stunning vistas of pristine lakes and holy temples. Hot Air Ballooning is one of the best ways to explore the unexplored corners and experience the vastness of the sky. Soak in the picturesque landscapes by drifting amidst clouds to these travel destinations in India that are extremely beautiful and beyond imagination.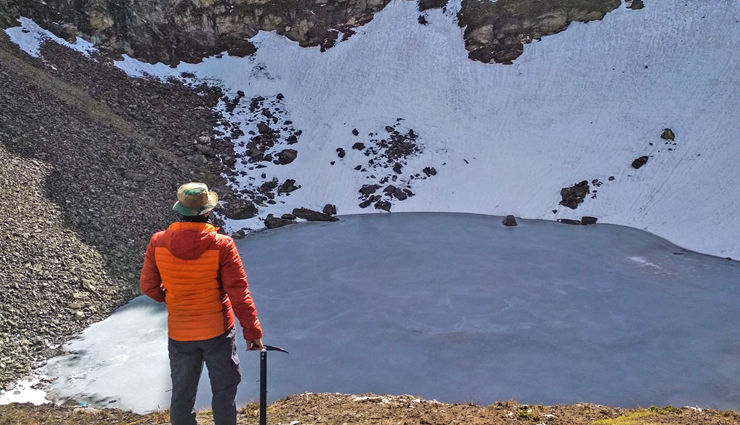 # Roopkund Trek, Uttarakhand

Amidst myriad trekking destinations in the world, Uttarakhand boasts to be one of the most preferred adventure sports destinations. The glacial Roopkund Lake is commonly known as the heaven for trekkers, but with a horrundous twist. Why so? Because the trekking trail blazes the heat of fright as one may spot the remnants of the human skeleton, specifically near the edge of the lake. It's quite a horror inducing, a nightmarish voyage that can send a chill down your spine Who knows, you might be walking with the dead? A very distinct from all the other adventure journeys in India, this one is quite a thrill!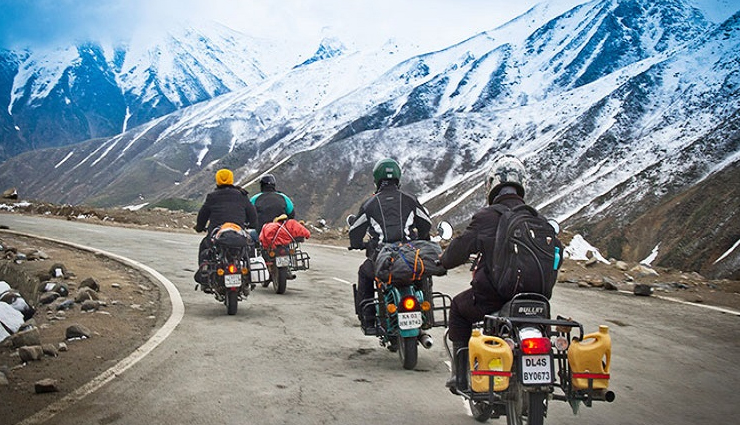 # Motorcycle Touring/Mountain Biking, Ladakh

Planning to explore the countryside with your travel buddies? Then, Ladakh's motorcycle tour is definitely your go-to-destination for an adventure trip in India. Ladakh, one of the top mountain biking destinations in Northern India attracts adventure junkies from all across the world from mid-June to September. Riding bikes or bicycles amidst the rugged terrain, through the tiny, narrow passage could be enduring even for the fittest and experienced biker.

One can plan out their own touring path or can join any motorcycle expedition like 'The Raid De Himalaya'. This rally has its starting point from Shimla and stretches till Leh, bypassing few of the adventure destinations where the chill passes through your spine and you get a chance to test your endurance level. This is regarded to be the best tourist destination in India for adventure sports. Mountain biking is the new and addictive adventure sport for the thrill-seekers. Off-road riding bicycles along a rough terrain can be quite adrenaline-pumping.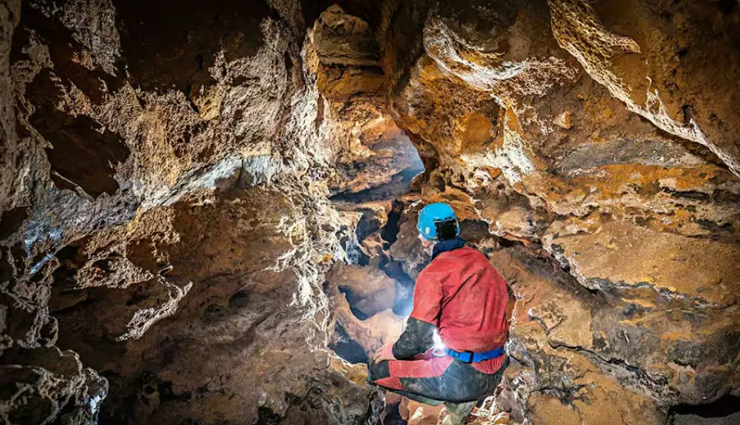 # Caving, Meghalaya

Meghalaya encompassed with captivating caves is the most sought after destination for adventure sports in India. Nestled amidst huge waterfalls and luscious green forests, these caves definitely attract everyone's attention. While packing for your trip to the caves such as Krem Liat Prah, be mindful to carry an adequate amount of food as these caves are found in remote areas where you cannot find anything till miles.

The best time to visit these caves is during the months of November to March. Also, one should be watchful to pack some safety gear, lest you meet any wild denizen on the way! Have a safe trip to the caves, folks!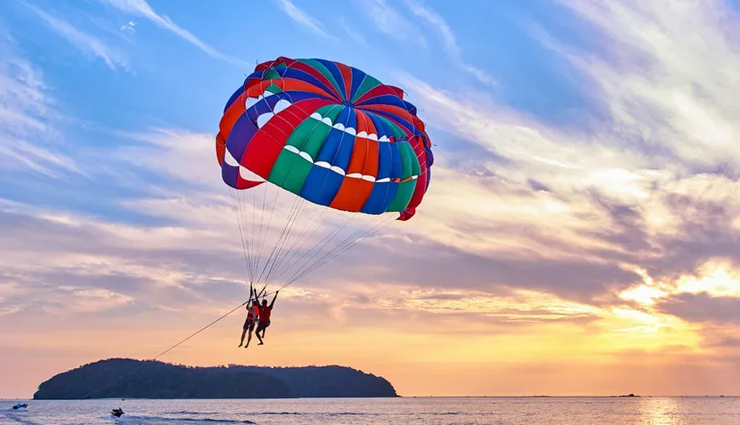 # Parasailing, Goa

Parasailing is the best adventure sport for all those who love altitude and flying at a great speed. Goa is one of the top places in India to offer an array of water sport activities like banana ride, water chute, jet-ski, water scooter, etc along with an exciting nightlife and a wide range of unlimited beach-specific street shopping.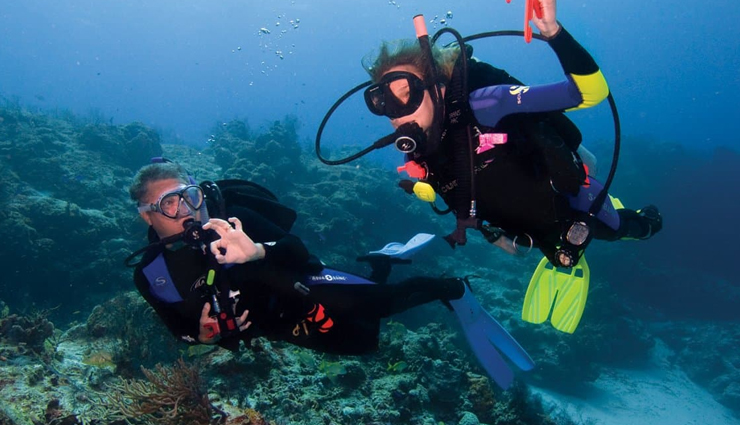 # Scuba Diving, Andaman and Nicobar Islands

Quite unheard of, Scuba diving has been growing rapidly in India. This water adventure activity is quite therapeutic and thrilling at the same time, thereby providing a healing effect to all the voyagers. The vast Indian coastline is home to several beautiful corals and ample marine life that is yet to be explored. The virgin beauty of the Andaman reefs is jaw-dropping and a sight to behold.