6 Vibrant Places You Must Visit In Uttar Pradesh
By: Kratika Fri, 11 Nov 2022 12:54:39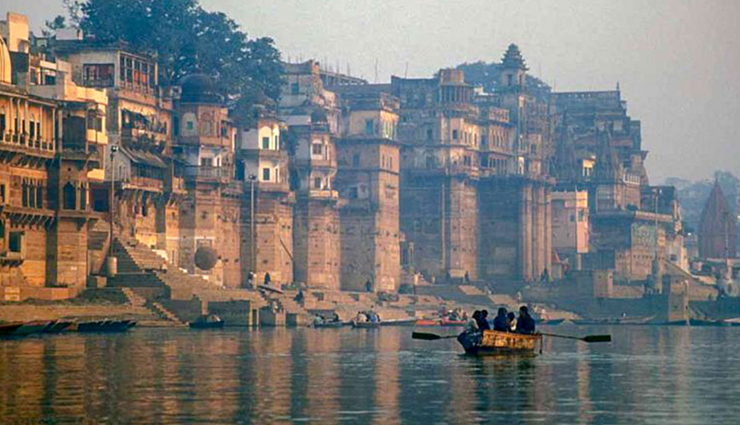 Before the bifurcation when it used to be the largest state in India, Uttar Pradesh used to be India's most diverse tourist destinations. Sans India's finest wildlife sanctuary Jim Corbett National Park and some of the bost breathtaking treks in Himalayas and imporatnt Hindu Pilgrimages like chardham yatra (which now falls in the newly formed Uttarakhand), Uttar Pradesh still manages to attract a numer of tourists every year.

Often referred to as U.P, Uttar Pradesh is a popular state located in the northern part of India. The literal meaning of Uttar Pradesh is 'Northern Province'. The charm of Uttar Pradesh lies in the interwoven beauty of nature, culture, spiritual and historical places as well. This state is often referred to as the heart of North India.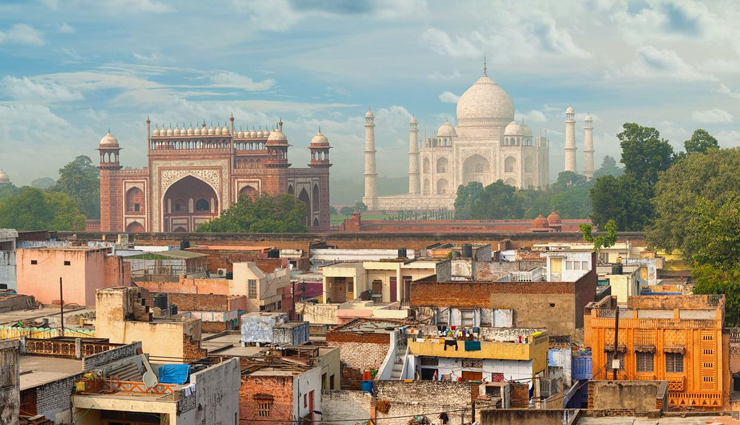 # Agra

One of the most popular tourist places in India, Agra is famous throughout the globe for the architectural supremacy of Taj Mahal. It is nestled on the banks of River Yamuna and houses some supreme Mughal architectural monuments.From 1526 to 1658, Agra was the stronghold of the Mughal emperors with several spectacular buildings such as Taj Mahal and Fatehpur Sikri. The Indo-Islamic patterns of decorations and constructions enthrall tourists from all across the globe.

Agra houses 2 UNESCO inscribed World Heritage Sites along with several Mughal era monuments and well manicured gardens.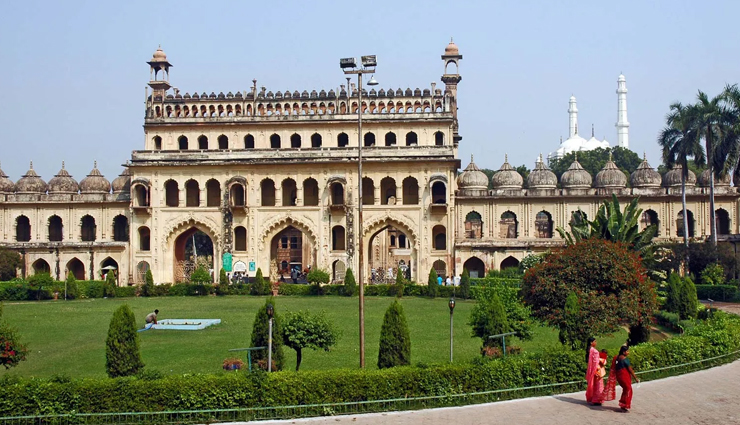 # Lucknow

Also known as the 'City of Rich Traditions', Lucknow is world renowned for its lip-smacking kebabs and Nawabi culture. The royal city is situated on the banks of River Gomti and is visited by scores of tourists throughout the year. The tourist attractions of Lucknow include monumental buildings built by Nawabs, European buildings and beautiful gardens.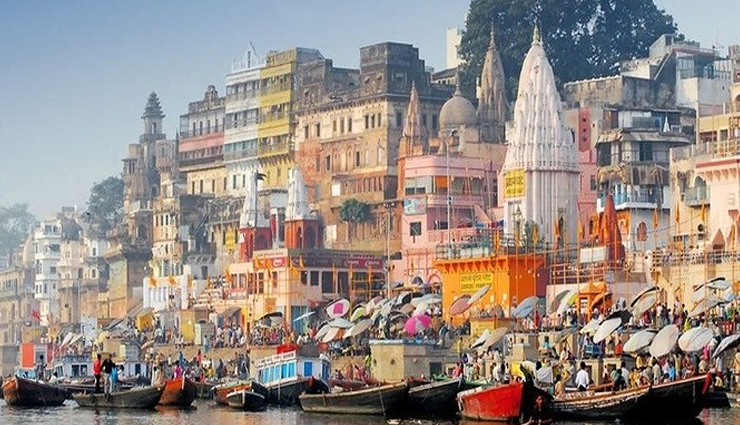 # Varanasi

Also known as Benares and Kashi, Varanasi is the holiest city in Uttar Pradesh and counted amongst the holiest continuously inhabited cities in the world. The city is fondly known as the 'City of Ghats' nestled on the banks of river Ganges which is believed to have the powers of washing away all of one's sins.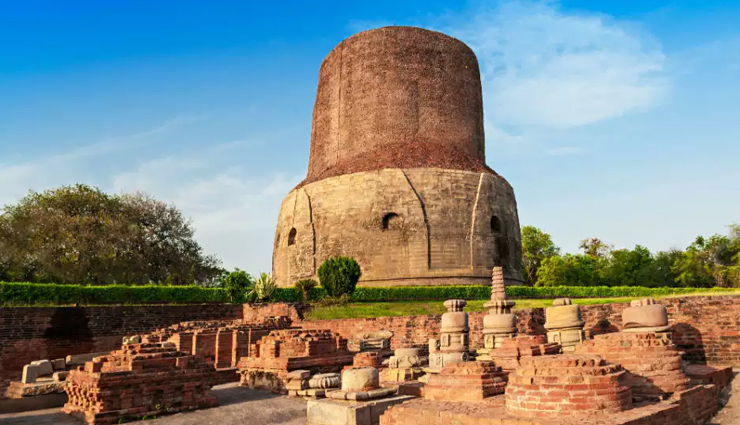 # Sarnath

Sarnath is one of the most popular places where Gautama Buddha first taught about Dharma after his enlightenment. It is one of the four holy Buddhist pilgrimage sites sanctioned by Lord Buddha himself. It is also famous for its monasteries and pagodas. People visit Bodh Gaya to acquire knowledge about Buddhism and meditation.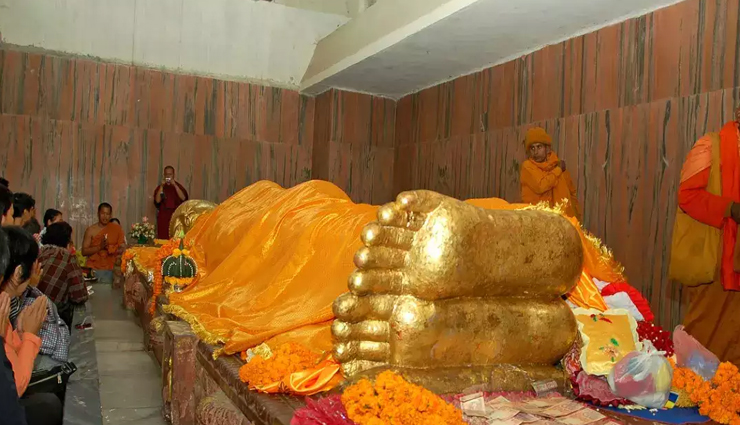 # Kushinagar

Located near Gorakhpur in the eastern Uttar Pradesh, Kushinagar is where the last memories of Lord Buddha are found. He fell ill and passed away in Kushinagar. His mortal remains were conserved in 8 commemorative Chorten, and then further distributed by King Ashoka.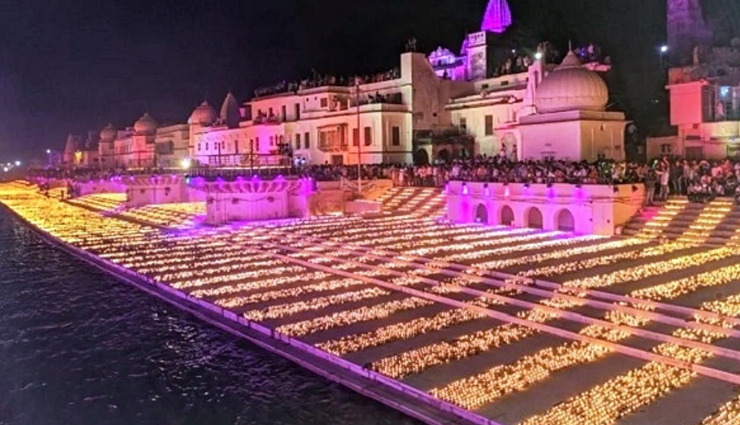 # Ayodhya

Ayodhya is well-known for being the birthplace of Lord Ram. It is one of the most important pilgrimages situated in the North India. As per Hindu epic Ramayana, Ayodhya holds a special place in the hearts of Hindu pilgrims. The city of Ayodhya is replete with temples and museums. The museums showcase antiques such as pottery and coins etc.