6 Winter Destinations To Explore In India
By: Kratika Fri, 11 Nov 2022 12:54:35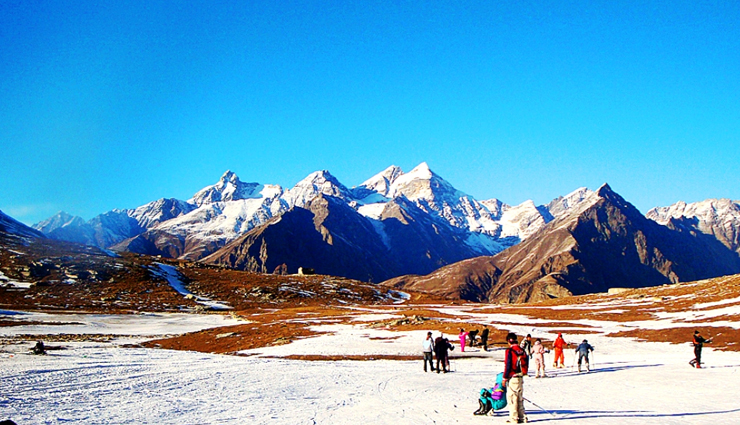 Looking for escape from chilling cold or respite from the scorching sun? Our list of top places to visit in India in winter is for those looking for warm weather escape as well as for those looking to enjoy the snow and cooler climes. We have compiled both where is hot in October, November and December stretching on till March as well as places where one could enjoy snowfall in India and winter sports.

Winter heralds the beginning of the peak season for tourism in India. Whereas the tropical beach destinations like Goa become top places to visit in December in India; Kerala and Tamil Nadu are popular tourist places to visit in January and February in India. Up north snowfall in destinations in Himachal, Uttarakhand and Jammu & Kashmir makes Gulmarg, Shimla and Auli as top ski destinations in India from December till early March. Rajasthan, Delhi and Madhya Pradesh along with golden triangle and Bodhgaya are best visited from November till March.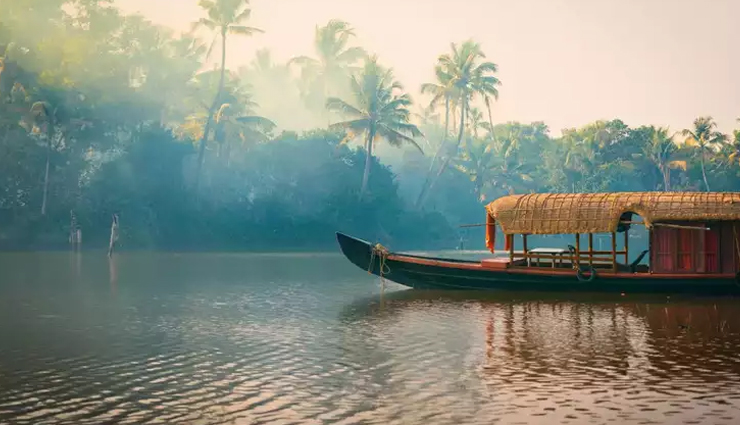 # Kerala

A treat for all seasons, it's when the monsoon departs that Kerala true natural splendor reaches its zenith. Western Ghats and brackish lagoons or the backwaters bestow a unique charm on Kerala's appeal.

You name it and Kerala has it: backwaters, beaches, spice gardens, tea plantations, Ayurveda, ecotourism and abundant wildlife. That's why we have chosen Kerala as one of the top winter holiday destinations in India.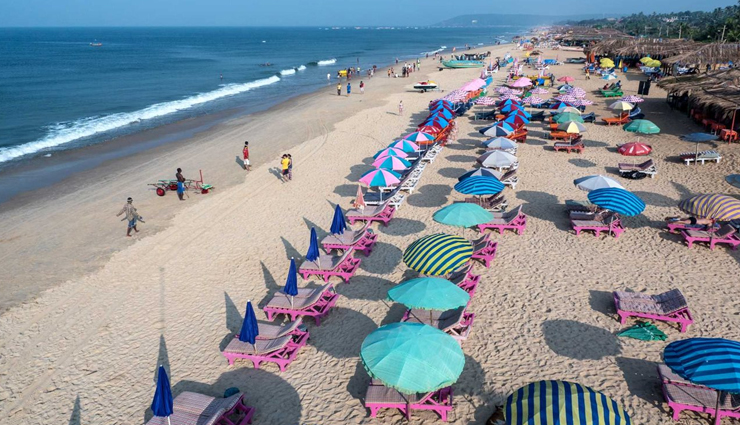 # Goa

Travelers often find it impossible to believe that Goa, a tiny emerald ensconced between the Arabian Sea and the Western Ghat, is a part of India.

Winter is the time when the tiny emerald that is Goa is teeming with visitors. Renowned as one of the finest beach destinations in the world, Goa is very unlike the rest of the India. Its cosmopolitan culture, eclectic cuisine, vibrant nightlife and vast stretches of sandy beaches make it one of the most popular tourist destinations in India.

Visit the city in winters and join in the festivities in the city. With the arrival of Christmas and New Year, Goa is at its vibrant best. Parties, music and scrumptious cuisines along with cultural events make it the high time to visit Goa in winter especially from November till February.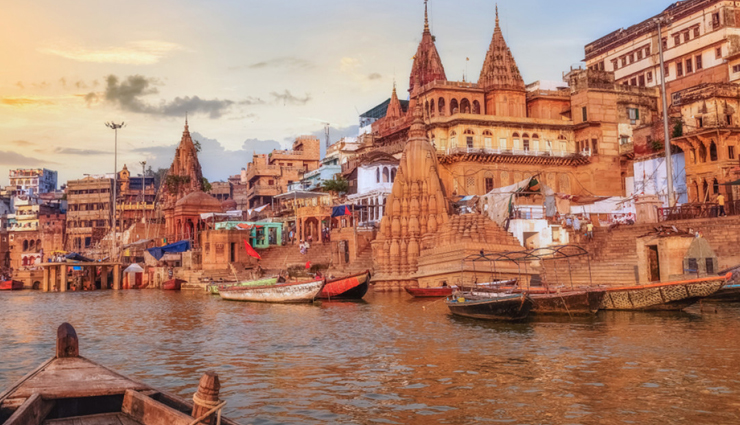 # Varanasi

Today the most iconic symbol of Varanasi is the evening arti performed at the Dashwamedh Ghat which is a highly choreographed performance. Varanasi is also known for its secular fervor. Many saints and poets of India are associated with this city including Kabir and Tulsidas. However a word of caution if you are traveling here. The city is chaotic is to say the least and the city extends from the ghats of Ganges in a maze of alleyways which are rather crowded and too narrow for traffic.

Apart from Monsoon, the city could be visited anytime of the year but as with other destinations in North Indian plains, winter is the best time to visit the city which is considered beating heart of Hinduism. The cooler clime and absence of humidity makes Varanasi one of the best places to visit in India in January.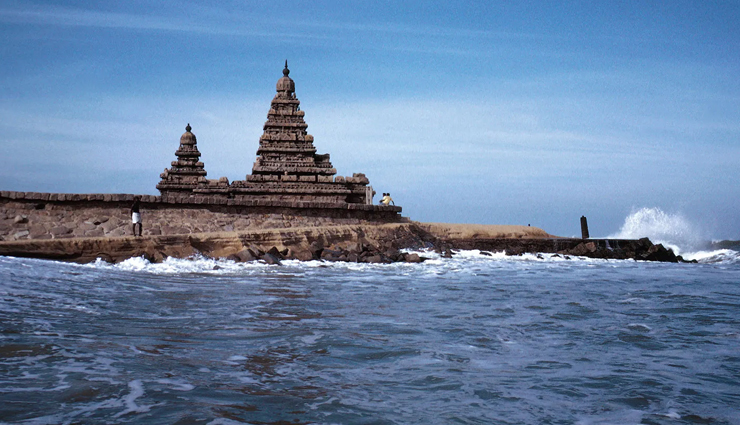 # Tamil Nadu

With over 3300 temples, Tamil Nadu truly is the cradle of the Dravidian culture. No wonder it attracts the second highest footfalls of overseas tourists in India. Several of the magnificent temples of Tamil Nadu have been inscribed as World Heritage Sites by UNESCO that includes the Great Living Chola Temples, Group of Monuments in Mahabalipuram and the Nilgiri Mountain Railways.

There are so many things to do in Tamil Nadu for the activities include tours to some of the finest beaches down southern coast, temples, monuments and hill stations. The most popular hill station in Tamil Nadu and one of the top places for honeymoon in South India is Ooty which is also referred to as the Queen of the Hills in South.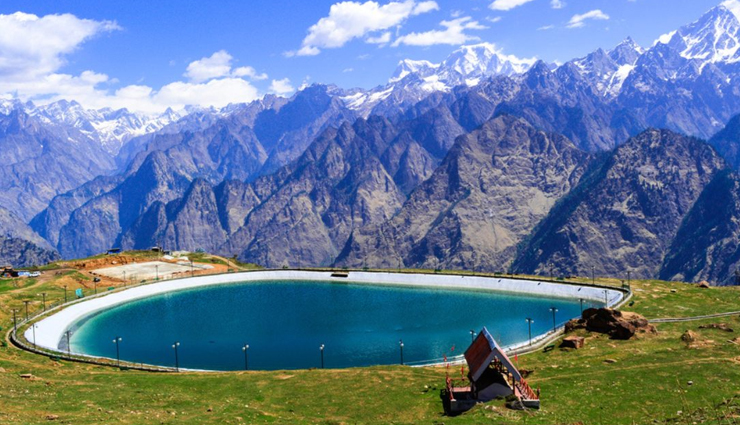 # Auli

India's premier ski resort destination, Auli in Uttarakhand is located at an average altitude of 2800 meters in the Chamoli district. Offering awe inspiring views of the Himalayas and covered in coniferous forest and slopes dotted with oak, apple orchard and deodar trees, Auli during winters becomes India's hottest ski destination.

Auli is considered to be one of the best places to visit in India in January and February if you are an adventure enthusiast looking for fun in snow and skiing activities. Every year from January till March, several national and international ski festivals are arranges in Auli.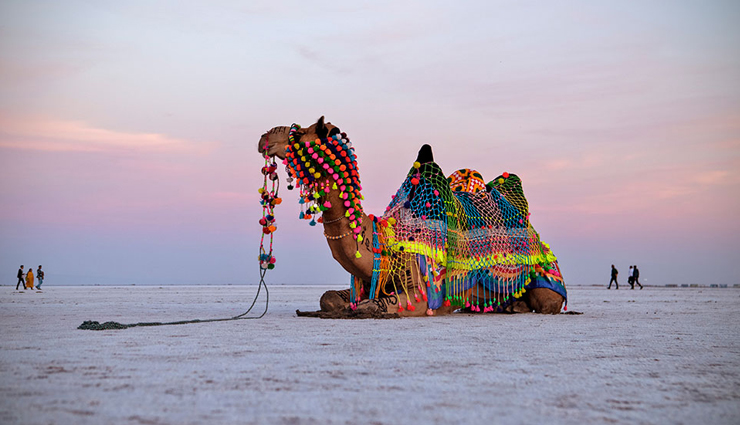 # Rann of Kutch

Rann of Kutch in Gujarat is the largest salt desert in the world. Vast expanse of white nothingness over 100 miles in length and 200 miles in breadth,Rann of Kutch is sweltering patch of vast nothingness that interestingly remain submerged under water during monsoon season in India.

Dhorado, located 86 kilometers from Bhuj is the nearest town located on the edge of the Rann of Kutch. Most of the good quality accommodation are found in Dhorado. In fact the state tourism department is developing Dhorado as the gateway to the Rann of Kutch. The tourist season in Kutch runs from late October till March. The best time to visit this region is the month of December when the Rann Utsav is in full swing.