7 Beautiful Beach Destinations To Visit In India
By: Kratika Wed, 15 Sept 2021 2:23 PM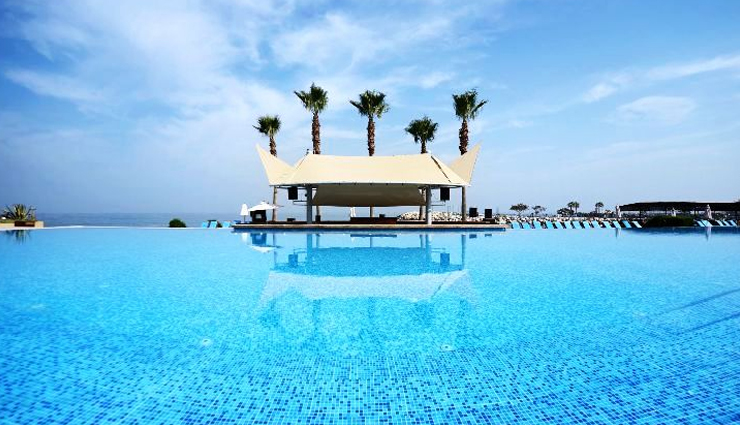 Summer reminds us why we need beaches close by with its balmy weather to relax and unwind. But with Goa being overly crowded due to over-tourism, it kinda kills the purpose of 'relax and unwind', am I right? So here are 10 other beach destinations in India that you should visit.

And, let's not even discuss how almost every plan to visit Goa never sees the light of day. How EVERY-freaking-TIME someone will cancel at the last moment (like your lazy butt), and the grand plan will fall apart. Every-time. Call it the curse of 'Goa plans' or something else, but it is true!

So, why don't you change the destination altogether? I mean, you sure would want some time off from the chubti jalti garmi, no? Then, pack your sarongs, bikinis and sunglasses because we have the perfect lineup for you that are untouched by the crowds; and therefore are perfect to beat the rise in mercury. You can thank us later.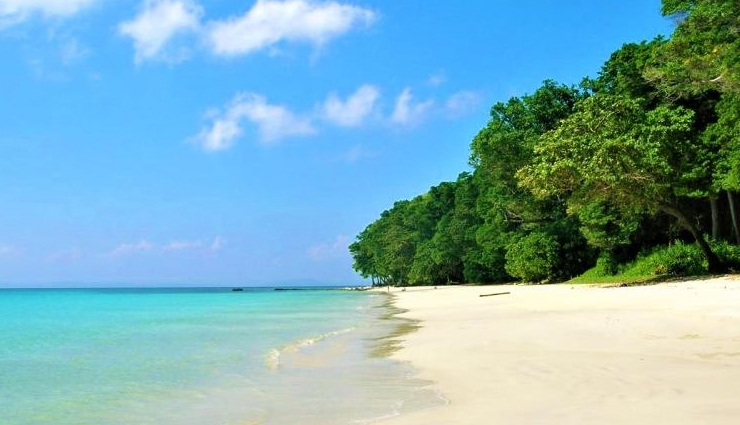 # Radhanagar beach, Havelock, Andaman

Awarded Asia's best beach and world's seventh-best beach by Times magazine in 2007, Radhanagar Beach in Havelock Islands truly offers an out of the world experience. Walk barefoot along the white sand beach and experience a piece of heaven at Radhanagar Beach.

Take a walk through the green jungle and while you are there, don't forget to indulge in the activities of scuba diving and snorkelling. Radhanagar Beach is a must visit as its azure waters will tickle your senses and the serenity that dwells on this beach will make you fall for it.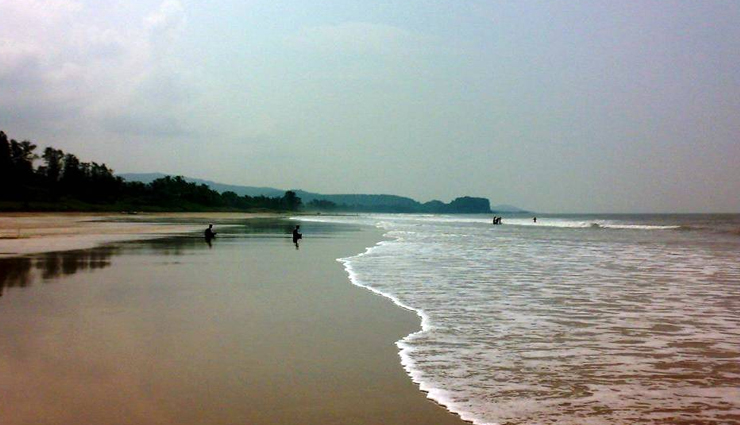 # Kashid Beach, Maharashtra

Situated almost 125 km away from Mumbai, Kashid boasts a jaw-dropping coastline with soft golden sands and joyful waters. Its profusely stretched coastline has a varied landscape that comprises cliffs, rocks, and golden sand that simply charms you with its allure. Take a short break and plan a weekend getaway to this quaint paradise. Kashid Beach is a complete package for privacy as well as for adventure. You can find quiet spots for romance where you pitch your tent and stargaze by the campfire or you can pump up your adrenaline with a number of watersports.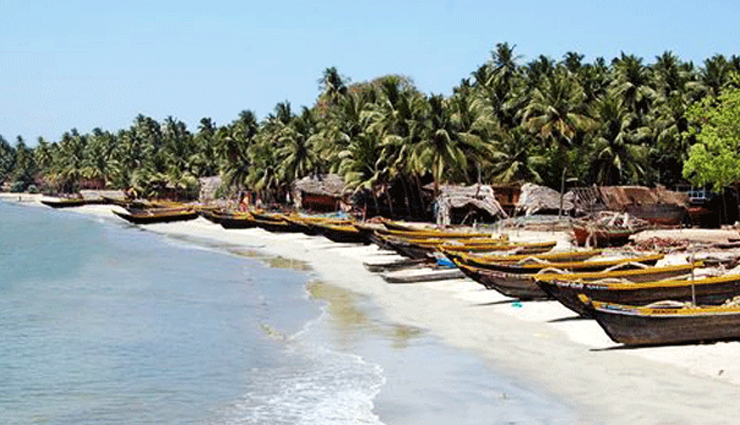 # Tarkarli Beach, Maharashtra

Located at the confluence of the Karli river and the Arabian sea, Tarkarli is a small stretch of beach with Devbaug beach to its south and the Sindhudurg sea fort to its north.
This surreal landscape has Karli backwaters on one side and the turquoise blue sea on the other side, making it one of the finest white sand beaches in the entire stretch of Konkan beaches. Adrenaline junkies can indulge in water sports while for heritage lovers, a visit to the Sindhudurg Fort is highly recommended.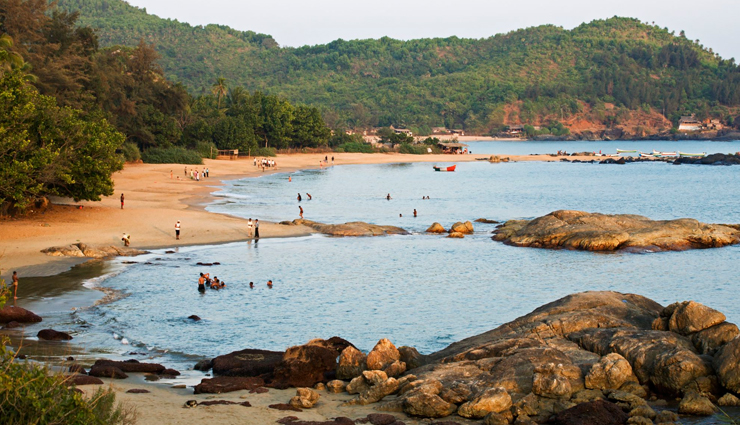 # Om Beach, Gokarna, Karnataka

Gokarna is a small holy town on the western coast of India the state of Karnataka. This small remote town has four of India's most secluded and pristine beaches nestled nearby. One of them is Om Beach which is one of the biggest tourist favourites along with Kudle Beach.

You'll find an "Old Goa" hippie vibe alive and well here at Om Beach which also famous for parasailing, and other adventure sports. Shaped as two semi crescents joined together forming the shape of Om (Hindu Symbol) hence named as Om beach, tourists can enjoy the banana boat, surfing or jet skiing here. The sounds of the waves are great for some solitary retrospection and meditative bliss.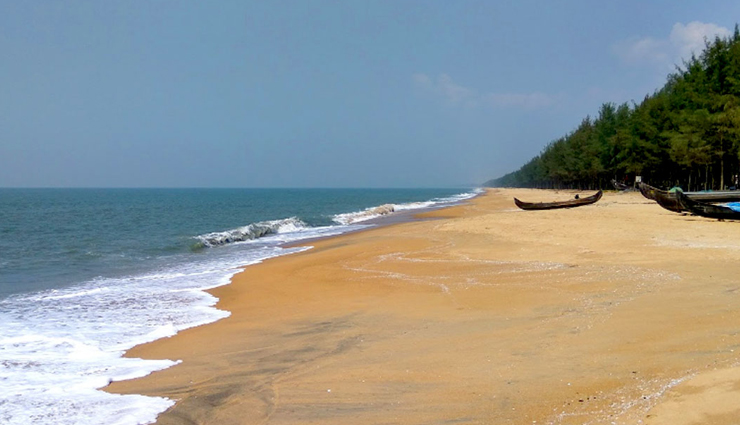 # Cherai Beach, Kerala

Situated in Ernakulam, in Kerala, Cherai Beach, is every swimmer's paradise. It measures 15km in length and is said to have got it the fame of being the 'Princess of the Arabian Sea'. An ideal destination for surfing, swimming and sunbathing, Cherai Beach also provides wonderful views of the famous Chinese Fishing Nets. Enjoy a relaxing swim with the backdrop of coconut groves and fresh cuisine that fills you up perfectly after that delightful swim.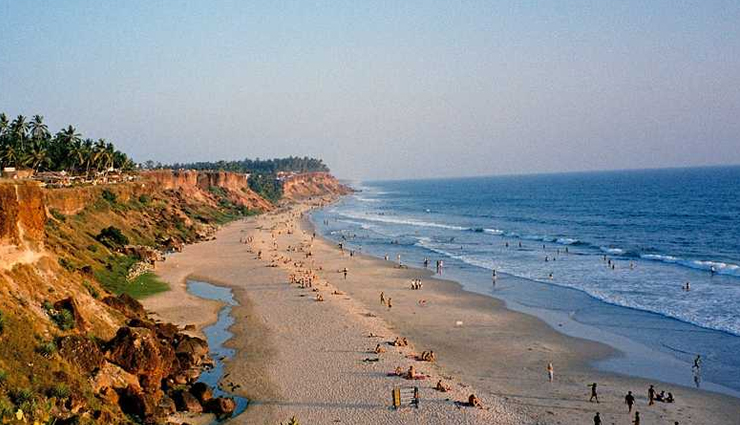 # Varkala Beach, Kerala

Located some 51 km north of Thiruvananthapuram city, Varkala is a small and quiet town in Kerala. Papanasam Beach also known as the Varkala Beach is some 10 km away from Varkala and is renowned for a natural spring. Don't miss a dip here as it is believed to contain holy medicinal properties to purge the body of impurities and the soul of all sins.

Lying on the outskirts of Thiruvananthapuram district, this beach offers a perfect spot to relax with a laidback atmosphere. The beach is also known for spa and ayurvedic centres that offering excellent treatments and therapies.
Tags :