7 Best Places To Visit In Ireland
By: Shweta Mon, 15 June 2020 00:00:47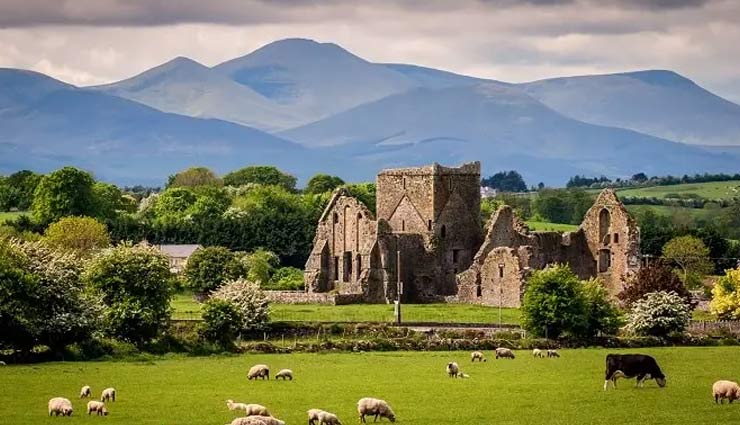 Ireland is also known as Emerald Isle due to the lush green fields that cover the countryside. Culture, landscapes, people, and overall experience that the place offers makes it an ideal holiday destination.

Despite being small in size, the country of Ireland offers a surprising number of attractions, from natural wonders and monuments belonging to ancient eras through to impressive museums and galleries. Here is a list of best places to visit while holidaying in Ireland.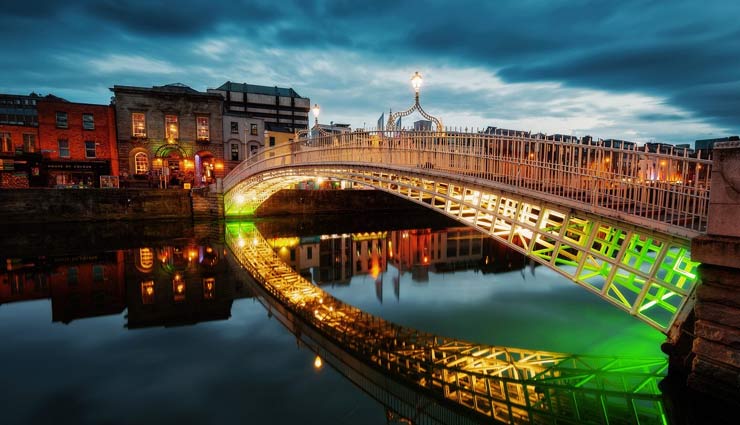 * Dublin

A classic bucket list city, Dublin is a must hit for any Irish adventure. You've got the original Guinness brewery, Trinity College, The Spire of Dublin, and the Dublin castle, just to name a few points of interest, not to mention that the whole city is overflowing with history and character. If you really want to get a feel for this lively city, take a stroll in the evenings; the streets come alive at sundown. Visit the Temple Bar area (Temple Bar is more than just one bar) for a few good pints, an international crowd, and bar hopping like you've never seen before.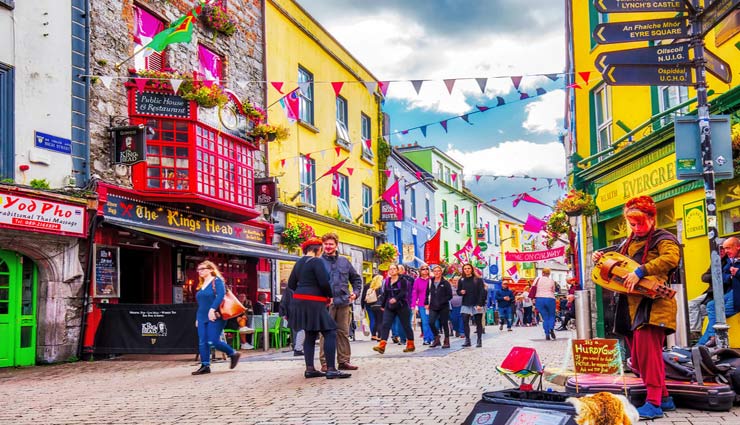 * Galway

A very lively harbour city, Galway is at the point where the Corrib River meets the Atlantic Ocean. Here you'll be walking long cobblestone pedestrian streets, home to hundreds of pubs full of local food and bursting with traditional Irish tunes. Stroll from 18th century Eyre Square down to the Spanish Arches and across the Salmon Weir. Don't miss out on the sneaky street art and talented street buskers performing anything from music to stunts.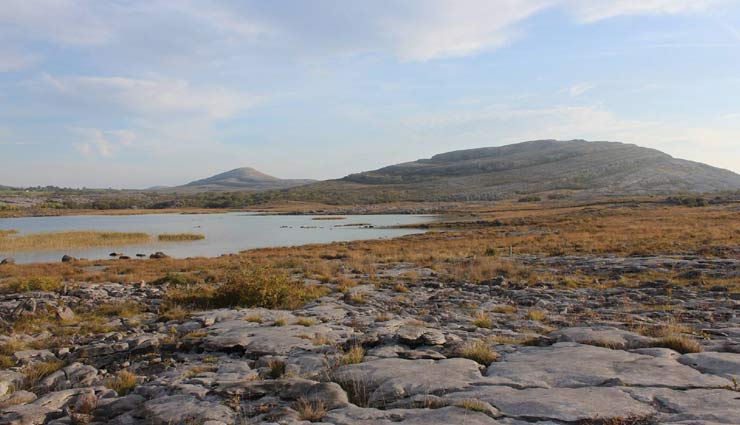 * The Burren National Park

The smallest of Ireland's six national parks, The Burren National Park comprises a small section of the glacio-karst landscape that covers much of north County Clare. Formed around 350 million years ago, this spectacular area – known as The Burren, taken from the Irish boireann, meaning 'great rock' – has international significance both geologically and from a biodiversity standpoint, as it allows an unusually large amount of varying wildlife and plant species to flourish.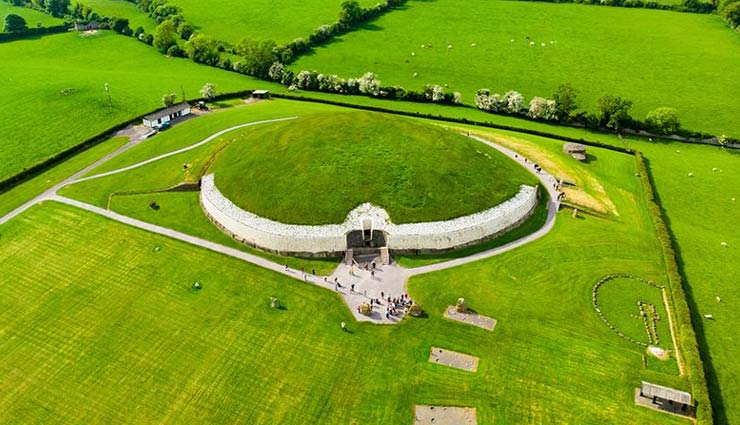 * Newgrange

Ireland's most famous prehistoric monument, the Newgrange passage grave originated in the Neolithic or New Stone Age period – around 3200 BC – and is older than Egypt's pyramids. Its most noted feature is the roof box above the passageway entrance, which aligns with the rising sun on the winter solstice to allow the tomb's chamber within to fill with sunlight.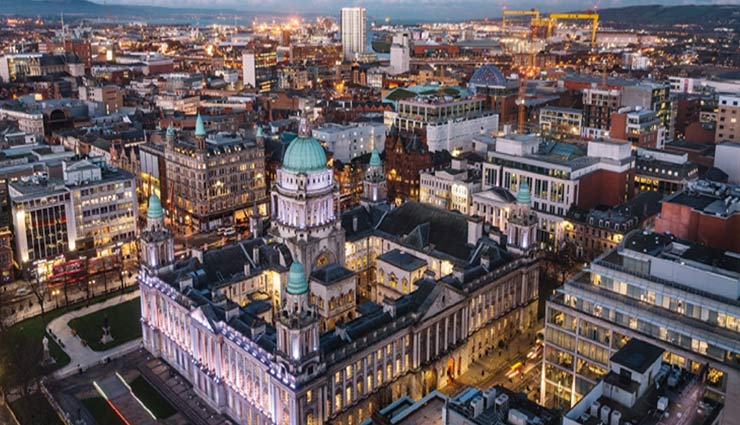 * Belfast

The capital city of Northern Ireland, this is another city that played a crucial role in Ireland's history. The port is where the Titanic was built and embarked on its first voyage. You can now visit the Titanic Museum to see the shipyards where she was built and learn more about the tragedy that ensued. City Hall is an iconic building and a great spot to start a walking tour of the city centre to see some of the other attractions spread around this alluring metropolis.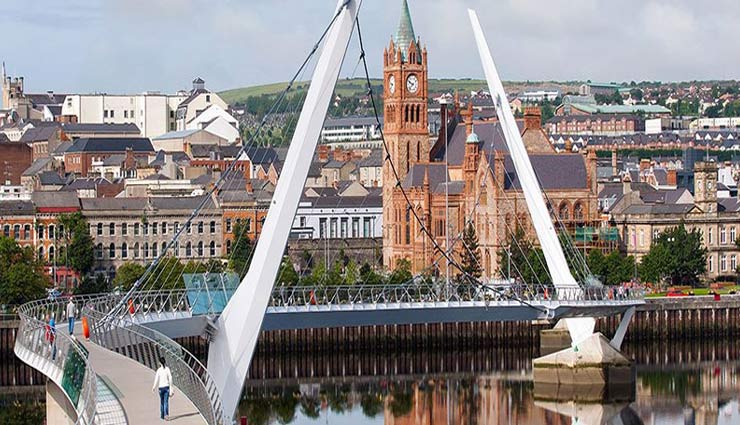 * Derry

Take a walk along the top of the 17th Century city walls and see why Derry has become well known as the Walled City. With an incredible number of historical sites, don't miss out on your chance to relive stories of the city's tense past. Once you've had your history lesson, enjoy a bit of modern art by using the Peace Bridge to cross over the River Foyle.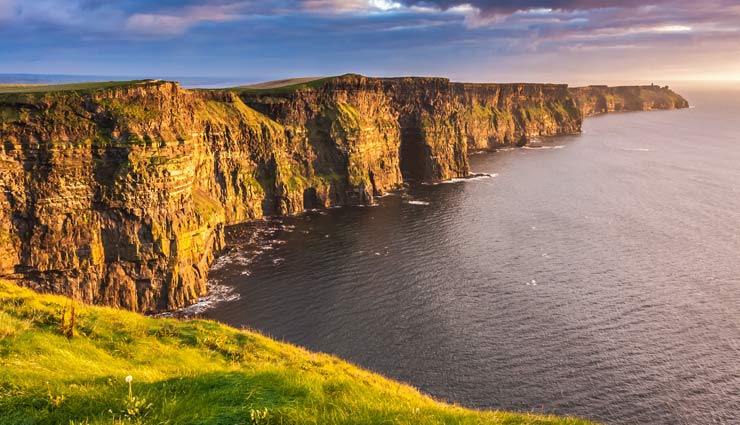 * Cliffs of Moher

One of Ireland's most iconic spots, and for good reason. The 200 metre cliffs fall directly down to the Atlantic far below and span a distance of 8km from north to south. Walk from one end to another for different perspectives of the famous cliff faces. Keep an eye out for puffins, peregrine falcons, and whales or dolphins that frequently visit the area. This is one of those awe-inspiring locations that you'll be thinking back to for a lifetime.