7 Breeds Of Cattle You Can Find In India
By: Kratika Thu, 16 Dec 2021 12:07:43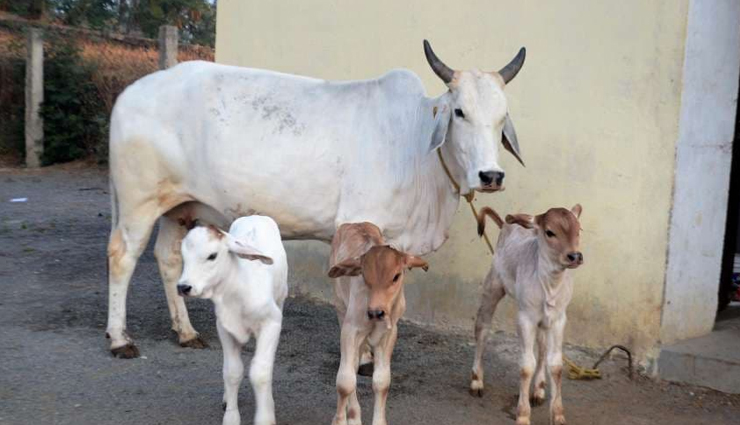 Cattle are domesticated herbivores animals and member of the family Bovinae, Raised as livestock for milk and known as dairy cattle. India has the second largest population of cattle in the world, behind to Brazil and followed by United States, European Union and China.

Kankrej Cattle was exported from India to Brazil for cross-breeding to create Guzerat breed of domestic cattle, American Brahman breed of zebuine cattle was also a cross breed from Indian Cattle breed of Gir, Krishna Valley and Ongole.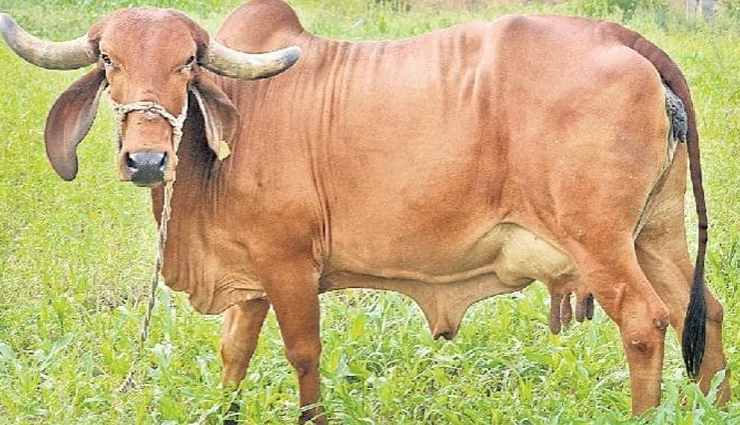 # Gyr Cattle, Gujarat

Gyr cattle is the best cow breed in India for milking and one of most popular and principal Zebu cattle originated in India. Gir cow are distinctive in appearance and colour ranging from red, little yellow to white and black.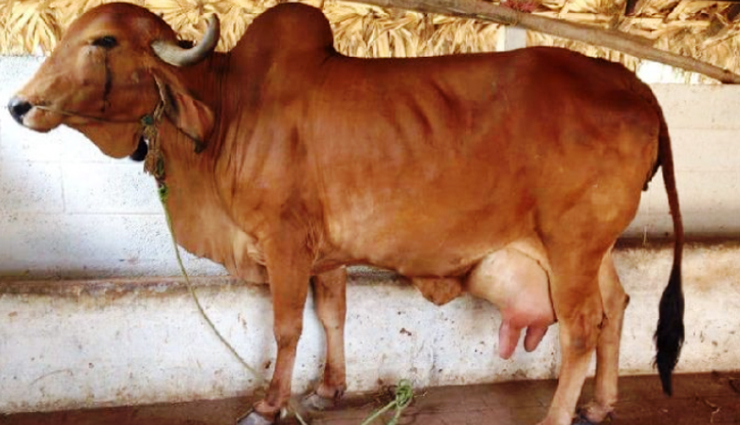 # Red Sindhi, Punjab/Haryana

Red Sindhi is the most popular cow breed of all Zebu cattle and famous for milk production and crossed with Jerseys in many places for the higher milk production. The deep reddish brown in color, Red Sindhi cow breed distinguished from Tharparkar.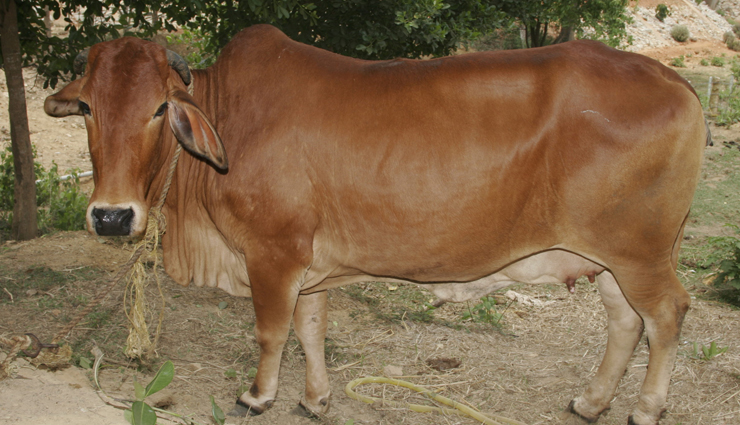 # Sahiwal Cattle, Punjab

Sahiwal cattle is another popular breed of zebu cow and mainly found in and around states of Punjab, Haryana and Rajasthan. The cattle is one of the best cow breeds in India along with Rathi Cattle, Red Sindhi, Gyr Cattle and Tharparkar breed.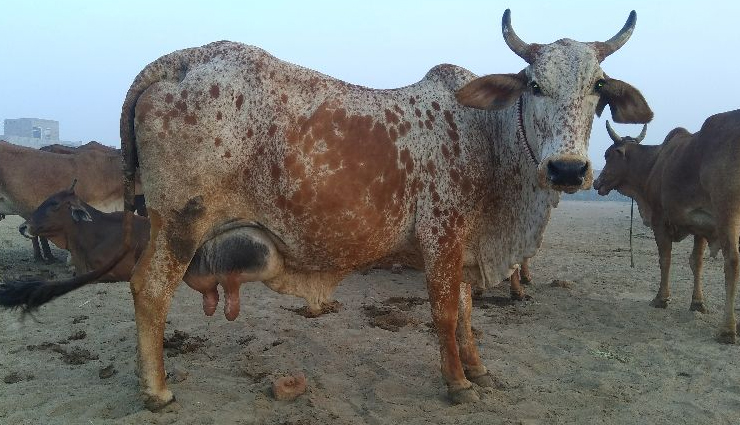 # Rathi Cattle, Rajasthan

Rathi cow breed originated from the region of Bikaner, Ganganagar and Hanumangarh districts in Rajasthan. This cattle breed of India usually brown in colour and known for both milking and dairy purposes, gives 7-10 liters of milk per day.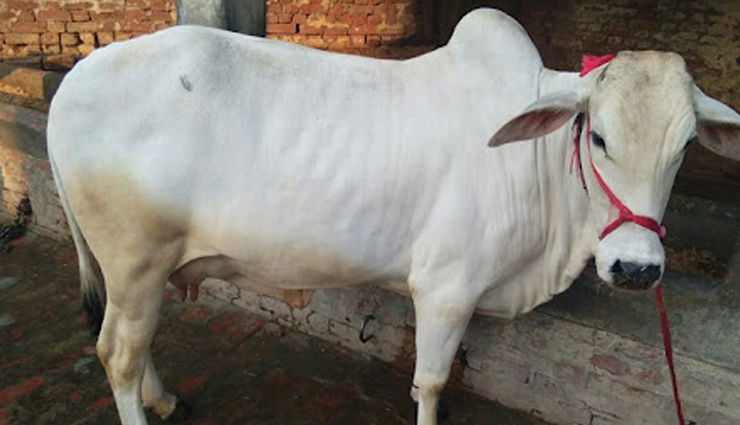 # Tharparkar Cattle, Gujarat

Tharparkar cattle breed is also known as White Sindhi cattle breed of all and like Red Sindhi also known for both milking and draught potential. The Tharparkar breed listed as one of the top five milking cattle in India.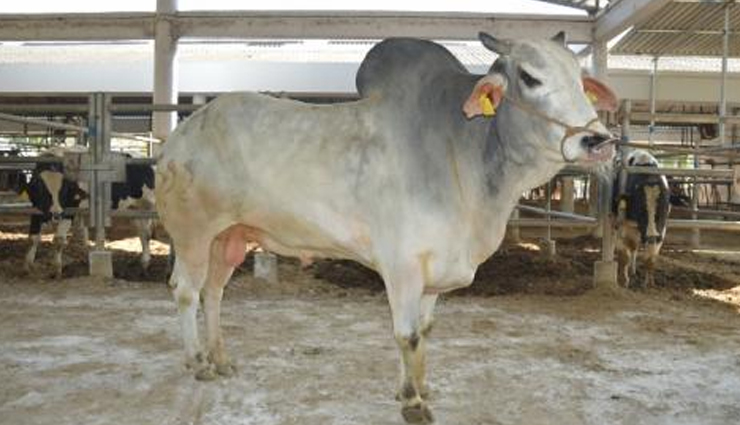 # Hariana Cattle, Haryana

Hariana cattle or haryanvi breed of cow is another most popular cow breed found in India for milking and produce about 10 to 15 litres of milk a day. The Hariana cow breed is one of the 75 known breeds of zebu cattle found in the world.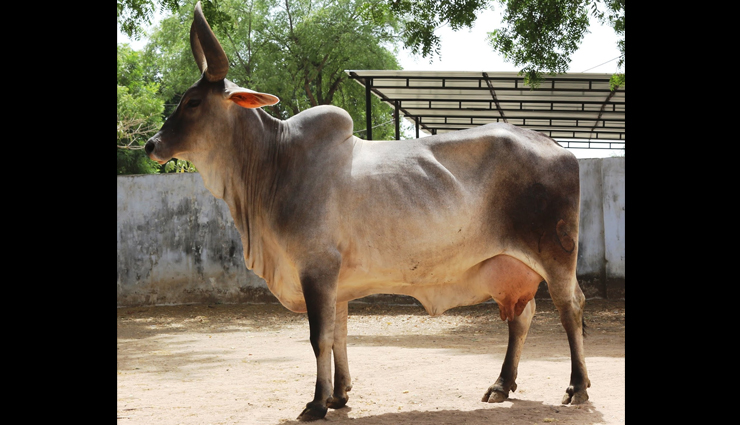 # Kankrej Cattle, Gujarat

Kankrej cattle are also a well known breed of Zebu cattle found in India, originates from the dry region of the Rann of Kutch in Gujarat. The Indian breed of zebuine cattle also known by other names like Bannai, Wagad, Wadhir and were exported to Brazil for Guzerat breed.