7 Major Seaports To Visit In India
By: Kratika Wed, 04 May 2022 5:18:18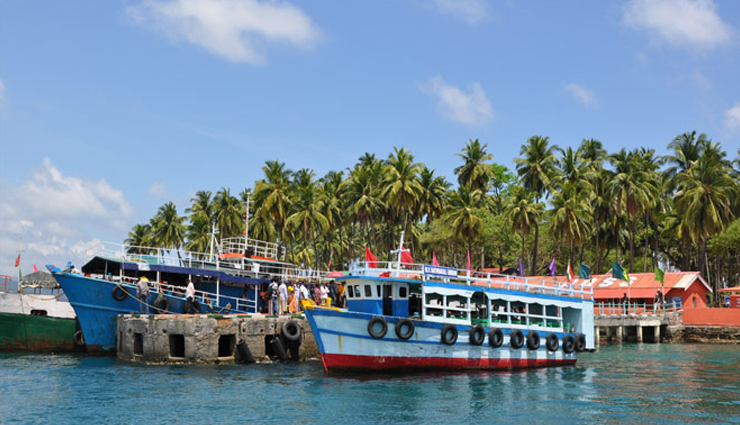 There's no doubt that India is a lovely nation, with Beautiful port cities abound in India. In India, the seaports are gorgeous. As a result, India's ports have played a significant role in the world's commerce throughout You can get a peek of different cultures by visiting port towns in India because ports were used to bring other civilizations from across the world together for economic purposes. If you're planning a trip to India, don't forget to stop at one of these beautiful ports in India.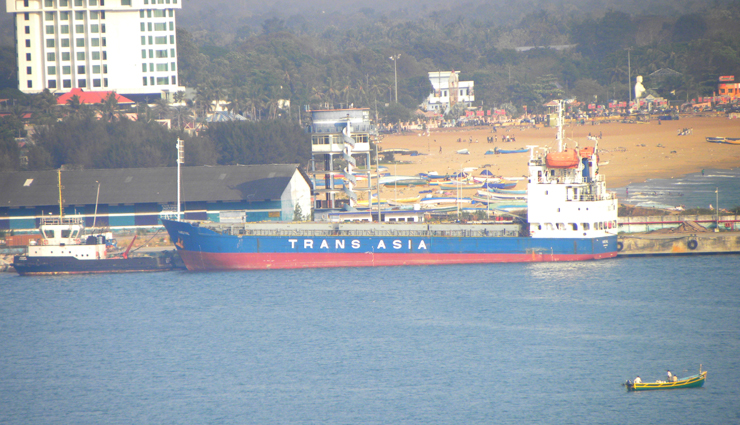 # Kollam

As a port city in Kerala's southern state, Kollam has a long history of commerce. Around the seaport, you may detect traces of Portuguese, Dutch, and British economic impact, as well as Chinese business influence.

Kollam was a highly important port on the Spice Route when Marco Polo came.

Kollam is known for its beautiful backwaters. These backwaters are must-visit attractions for any traveler to the city, and they as a result of the breathtaking view.

Munroe Island is also a must-see destination in the Kollam for its eight-island cruise. Kollam is also famous for a temple dedicated to Lord Shiva. Here in Kollam a port city you also visit Ashramam Picnic Village and Thangassery Lighthouse.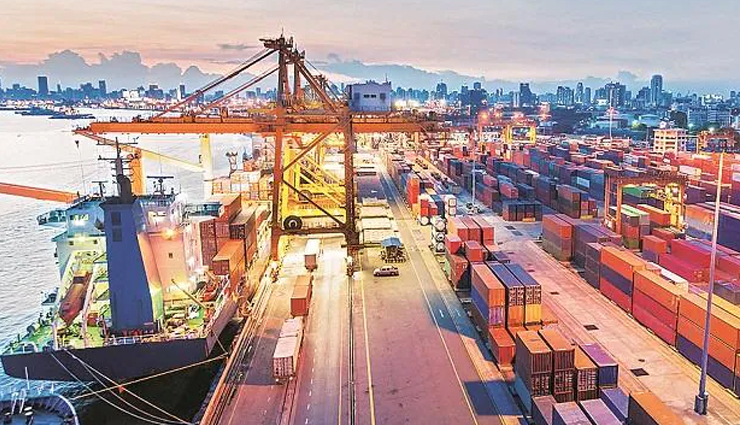 # Kolkata

Kolkata, India's oldest operational port, is the capital of West Bengal.

The Kolkata Port City was developed by the British in 1690 when they were controlling the East India Company in India. In the 18th century, several Chinese immigrants arrived in Kolkata as laborers and settled there, many of whom worked at the seaport.

Apart from the port city, Kolkata is largely regarded as India's cultural state. When you are in Kolkatta must add these beautiful attractions like China Town famous for multi-cuisine cuisine.

Malik Ghat Flower Market is India's oldest market. The New Market, and the Malik Ghat Flower Market while in Kolkata, India's third-biggest city. If you love religious places then must visit Dakshineswar Kali Temple and Belur Math.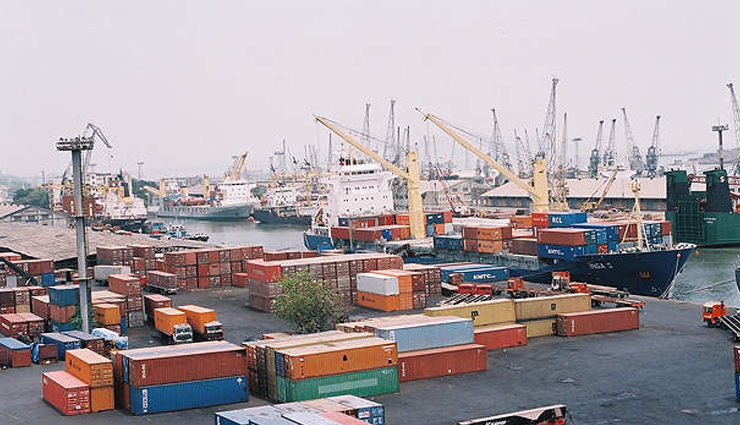 # Mumbai

Probably the largest seaport in India is Mumbai. The 10-12 Mtr water surrounding the port makes it easier for ships to access the port. Around one-fifth of India's total foreign exports are expected to pass through this port each year. They are in charge of conducting commerce with western nations as well as east African states. Because of this, the port is being expanded to meet the growth.

When you are in Mumbai must visit these popular attractions are Gateway of India Mumbai, Elephanta Caves, Marine Drive, Chhatrapati Shivaji Maharaj Terminus, Chhatrapati Shivaji Maharaj Vastu Sangrahalaya, Elephanta Island, Kanheri Caves Sanjay Gandhi National Park.

Mumbai city is also known as the City of Dreams. Mumbai has many historic architectures, popular arts and entertainment hub Bollywood, make Mumbai a popular tourist destination of India.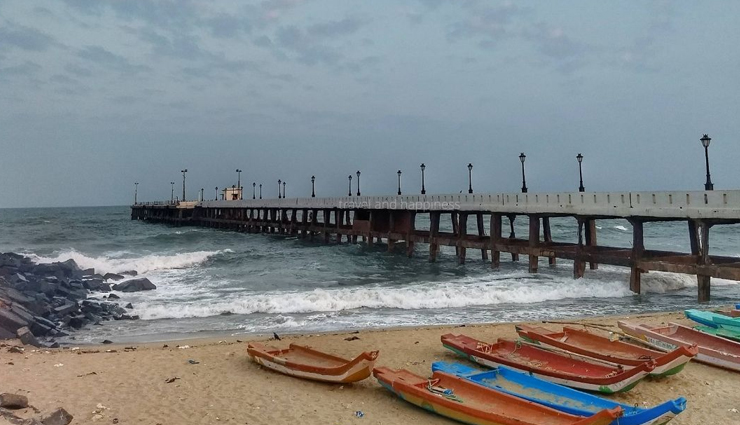 # Pondicherry

The Pondicherry government has recently changed the city's name to 'Puducherry'.

Pondicherry is a very Old port city in India located in the southern part of India. From 100 B.C. onward, it has been trading with the Romans and Greek. As a former French colony, Pondicherry has a number of colonial-era structures throughout the town.

If you talk about the connectivity there are many direct train Pondicherry from Mumbai, Delhi, Bangalore, and Chennai.

If you talk about the air connectivity for Pondicherry, the nearest airport is Chennai.

Pondicherry is also known for its beautiful travel attraction like Arikamedu, Auroville Beach, Paradise Beach, Rock Beach, Seaside Promenade, Arulmigu Manakula Vinayagar Temple, The Basilica of the Sacred Heart of Jesus, The Pondicherry Botanical Garden.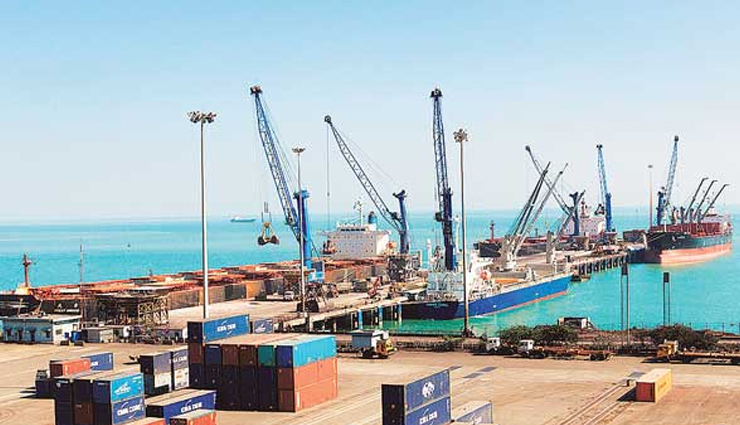 # Port Blair

Port Blair is the capital of the Andaman Islands, a Union Territory of India. This seaport location is located on the East coast of India. You can reach Port Blair from Chennai or Kolkata it is easily accessible by flight. If we talk about the distance it's around 1191 kilometers from Chennai and 1225 km from Kolkata to reach Port, Blair.

Visitors from all over the world travel to Port Blair for its famous attractions like Cellular Jail, popular islands such as Havelock, Neil, and Wandoor. Port Blair have also beautiful beaches Wandoor Beach, Carbyn's Cove Beach, and Mundapahar Beach.

Scuba Diving, Parasailing, Snorkeling, and Jet Skiing are just a few of the water sports available on the island.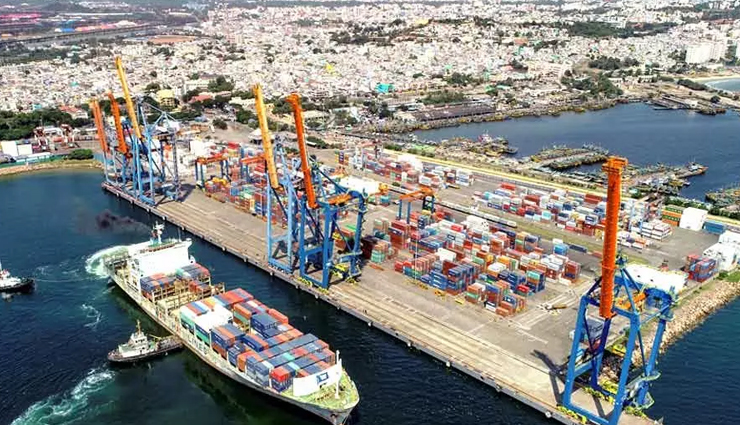 # Visakhapatnam

Visakhapatnam, also known as "Vizag", is a port city in Andhra Pradesh. It's a port city in India that's conveniently accessible from the country's largest cities. In Vizag, you'll find a nice mix of ancient sites and tourist attractions, like beaches, caverns, and mountains.

Ramakrishna Beach and Araku Valley are two of Vizag's most popular attractions. Visit the Araku Valley if you are a nature lover. Amazing waterfalls, streams, and coffee plantations may be found there. A must-see in Vizag is the ancient Borra Caves. A million-year-old cave exists in Borra caves. Other popular attractions are Simhachalam Temple, Indira Gandhi Zoological Park, Rishikonda Beach, and Dolphin's Nose.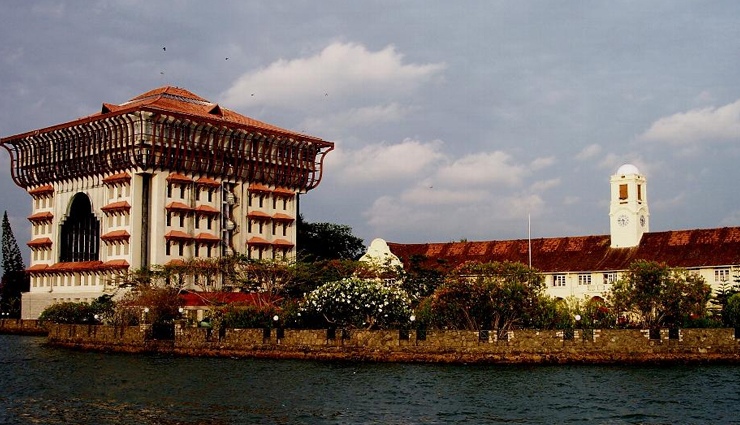 # Kochi

Kochi is a city in Kerala's southernmost state Known as the "Queen of the Arabian Sea", Kochi is also dubbed the "Gateway to Throughout Kochi, you'll find a diverse mix of cultures such as those from India, China, Portugal. In Kochi, there are many popular beaches like Fort Kochi Beach, Puthenthode Beach, Puthuvype Beach, Kuzhupilly Beach, and Cherai Beach.

If you want to learn about Kochi, Must visit Spice markets it's a great place to learn about the town. Enjoy the native cuisine in Kochi, especially the seafood prepared with coconut milk. This is a once-in-a-lifetime experience that you will never forget. You may explore the book stores and art galleries on Princess Street. Saint Francis Church, the oldest European church in India, is another must-see in Kochi.