7 Must Visit Amazing Villages In India
By: Kratika Tue, 03 May 2022 1:54:52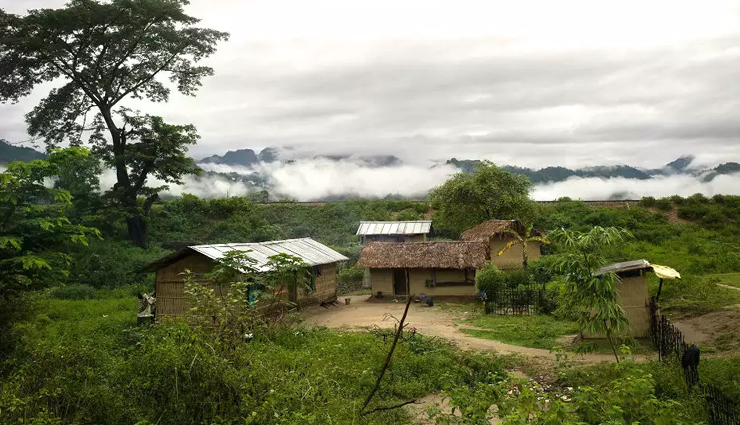 A Rose is identified by its unique odour. It has been a symbol of love and beauty. Similarly, Villages are roses to our country. The soul of the real India lives in its villages. They have a unique existence and symbolize peace, majestic beauties, and high sources of true and meaningful cultures. Villages have had a vital position since pre-independence.

Lately, India is on the way to becoming a developed nation and has built many industrial towns. This has severely affected the importance of villages. But lives of people in India are inseparable from rural life. Villages are our origin and hence reflect all the religious, cultural, traditional, and environmental aspects which influence the lives of common people. Understanding the complexity and dynamics in Indian villages have a positive impact on every being.

Visiting Villages in India can help you find your inner peace and take you to a different zone. Taking a break from this hectic life for once is absolutely essential. Here we are to keep track of the best villages in India.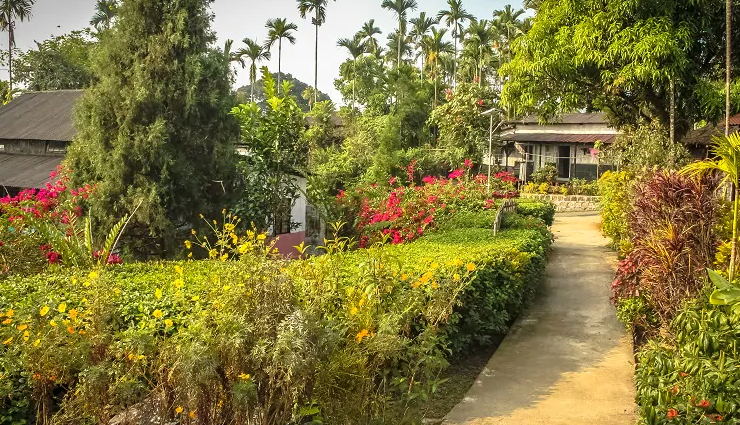 # Mawlynnong, Meghalaya

Mawlynnong is one of the cleanest villages in Asia. People often call it "God's Own Garden". It provides well-preserved traditions of the Khasis and is a perfect location to explore Meghalaya's southern ranges. The Nohwet Living Root Bridge is one of the most famous icons of Meghalaya found here. These bridges were important for the locals to travel and connect with each other for trade.

The Church of the Epiphany in Meghalaya is yet another center of attraction. It is more than a century-old building with a beautiful touch of European architecture. Visitors can be adventurous and climb up the tree houses close to the church. From these bamboo structures, You can have a glance at the seemingly endless plains of Bangladesh.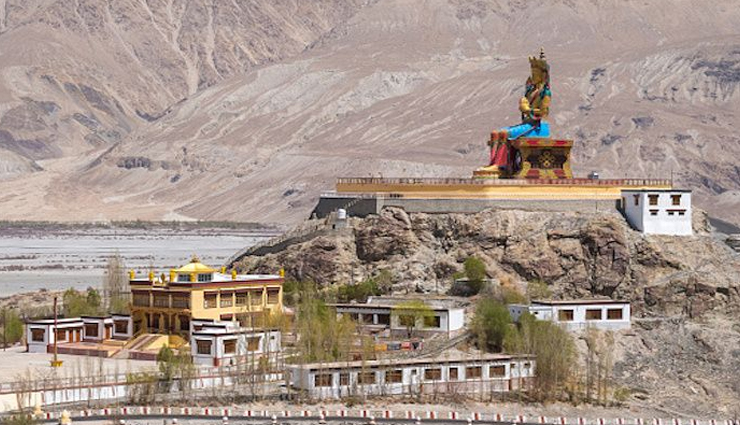 # Diskit Village, Ladakh

Diskit Village is an administrative center of the Nubra valley of Ladakh. The village is particularly a scenic town which is well-famous for its phenomenal monastery. The monastery is hometoaround100monks. If you plan to visit the monastery, don't forget to visit the river below the monastery. The Diskit Gompa is one the oldest Buddhist Monastery built in the 14th century.

Dosmoche festival is celebrated in the Gompa which has a Maitreya Buddha statue. There are drums, paintings, and many such iconic premises. The village has an Internet cafe too. The main tourist attraction has been the Nubra Valley. Diskit is situated on the banks of the Shyok river and has many homestay options accompanied by a few cute tiny restaurants.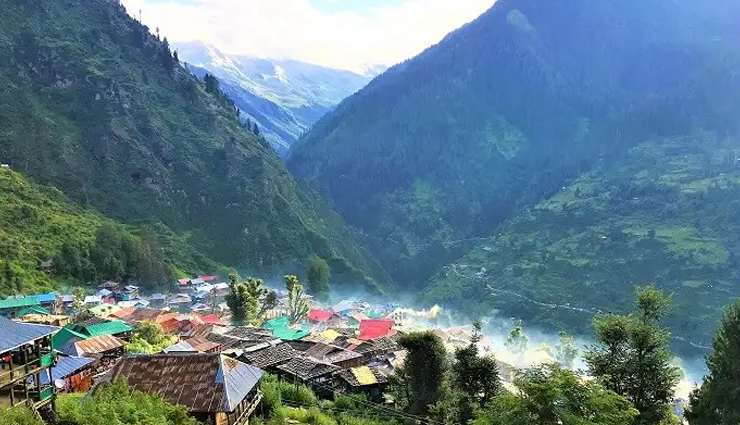 # Malana, Himachal Pradesh

Preserving ecological heritage is one of the best things you can witness in Malana village. Admiring the serenity of a place surrounded by a large green landscape with backdrops of snow-capped peaks of the Himalayan range looks amazing. Malana is a full package for a tourist. One will never regret choosing Malana as an accurate destination to visit.

Jamdagni Temple is one of the most religious sites to speculate and gaze at the cultural and traditional practices of Malana. The Chanderkheni, Himalayan peak overshadowing the Malana village is popularly known for trekking and camping. The Deo Tibba Mountain and Renuka Devi Shrine Temple are yet other common places to visit. Malana is also mainly known for its charas and attracts a lot of people for the same.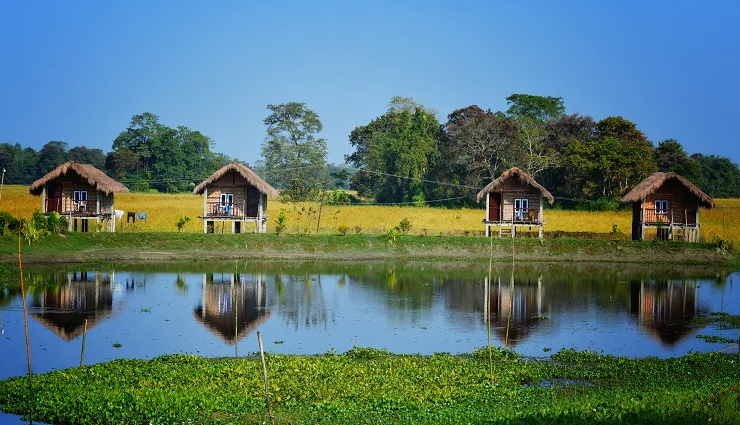 # Majuli, Assam

Want to feel at peace and enjoy the true essence of village life, Majuli is by far the best-recommended destination. Majuli is the world's largest freshwater island, a UNESCO World Heritage Site, and the cultural capital of Assam. These titles themselves give you a rough sketch of how crystal clear water resources and beautiful landscapes are yet to be discovered. Majuli has a unique culture and all the festivals are celebrated with an abundance of joy and enthusiasm. The main festival is called Raas.

Assamese Architectural style for construction enhances the beauty of Majuli's buildings and monuments. Kamalabari Satra, Dakhinpar Satra, Garmur, Tengapania and Auniati Satra are places to visit in Majuli. Visitors can also visit the monastery constructed by the Assamese Saint – Srimanta Sankardeva.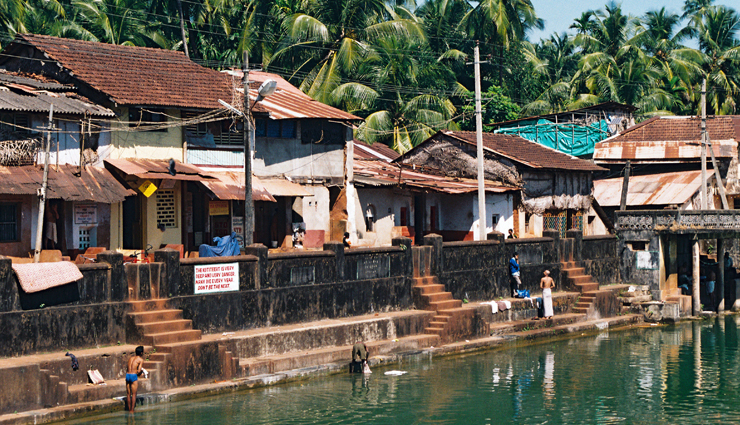 # Gokarna, Karnataka

Gokarna is a Hindu pilgrimage town known for a slowly relaxed holiday. It is a land of palm trees, blue seas, and golden sands. It is conventionally favorable for foreign touristy. It is a place full of lovely beaches such as Kudle Beach, Paradise Beach, and Om Beach. Travelers must explore water sports in Gokarna.

The nightlife in Gokarna is quite exciting and filled with entertainment. You can stay overnight at the beach shacks and enjoy the bonfire or campfire with music and delicious drinks and meals. Bumper rides in Gokarna, Camping & Trekking near the Beaches, Sightseeing Tours are special targets for the visitors.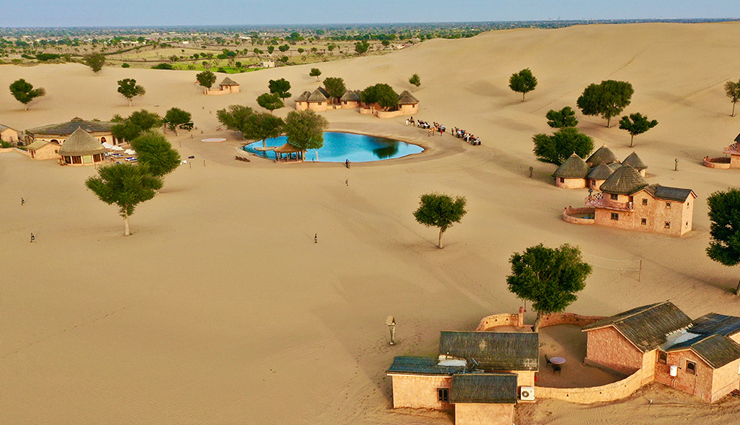 # Khimsar, Rajasthan

You are not prepared for the beauty and a magnificent layout to come across. Khimsar is a small village ideal for a relaxed weekend holiday. Khimsar is a tiny hamlet located at the edge of the Thar Desert. It gives you a royal feel and is idealistic for family vacations.

The way Khimsar is designed offers a wide range of experiences. It has unique forts, temples, and palaces which grab the attention of the tourists. Khimsar is quite famous for the Nagaur festival. It includes trading cattle in bulk. Several activities like tug of war, camel racing, etc. are organized.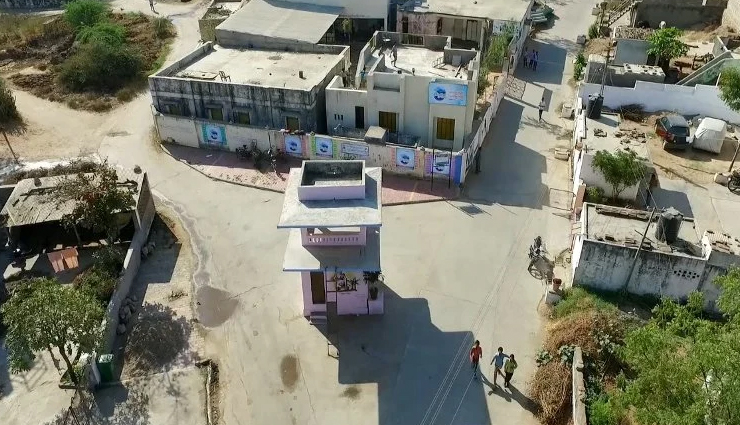 # Punsari, Gujarat

Punsari is considered India's smartest village and the first Hi-Tech, Modern Model Village of India. The village follows a Panchayati raj system. Due to a strict administration under the Panchayati Raj, the village has undergone many technological changes, development in the educational sector, healthcare facilities, women empowerment, and an increase in security too.

Punsari village is one of the highest standard villages and has developed remarkable transformations. All the villages offer such a scenic view and a beautiful destination.