7 Must Visit Places To Visit In Gujarat
By: Pinki Mon, 24 May 2021 5:28:50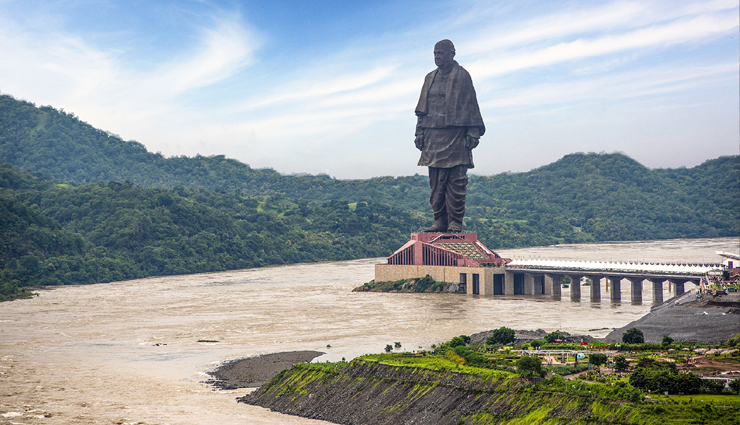 Gujarat is the state that homes a large network of cultural sights and experiences that showcase the true beauty of this westernmost state. Its capital city has been Gandhinagar since 1970 but prior to that, it was Ahmedabad. Gujarat's rich history and the copious number of leaders and rulers are reflected in the wondrous architecture of temples and palaces located throughout the state. But the quiet, inconspicuous nature of this state means that travelers have the rare opportunity to experience areas and communities who have resisted the influence of globalization.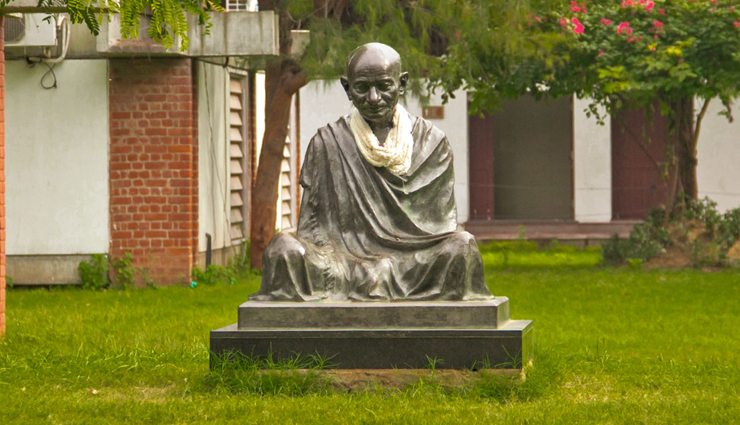 # Gandhi's Ashram (Sabarmati Ashram)

One of the most compelling reasons to visit the peaceful state of Gujarat is that it was the homeland of the world-famous human rights leader Mahatma Gandhi, whose teachings till-date ebb and flow throughout the people and streets of the state. Upon his return from South Africa in 1915, Gandhi had set up his first Ashram in Ahmedabad which served as the central hub of operations for the freedom struggle for Indian Independence. Owing to that, the Sabarmati Ashram is one of the most famous places in Gujarat.

Luckily for visitors, the kind trustees of this establishment encourage people to come and visit the Ashram and also participate in a guided tour, that too for free. On top of that, the Ashram is open all- year round, including public holidays, from 8:30 am to 6:30 pm. That said, it is advisable to get there as early as possible to avoid the heat of the afternoon.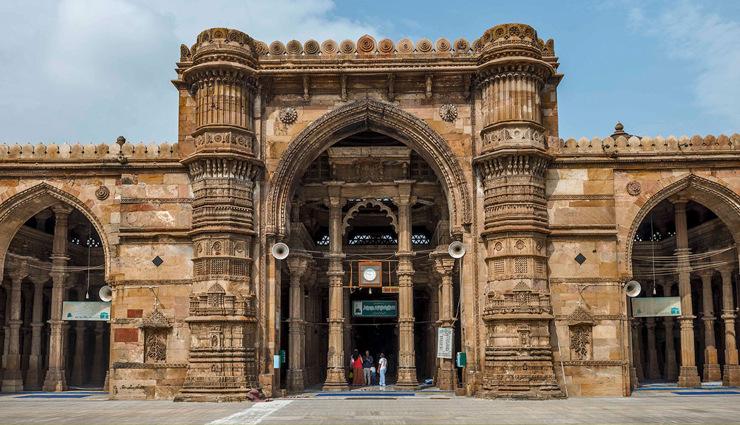 # Jama Masjid

Jama Masjid was built in the year 1423 by Ahmed Shah I and is now considered to be one of the largest, most peaceful mosques in India. A remnant of the religious patchwork that makes up Gujarat, this mosque used the parts of demolished Hindu and Jain temples to create its walls and is a perfect homage to Gujarat's multi-faceted history. Jama Masjid, without a doubt, is one of the best places to visit in Gujarat. Its main prayer hall comprises of around 260 columns, but in 1819 it lost two minarets that once accentuated the main entrance to this grand room. Visitors can still see the remains of these spindle-like towers.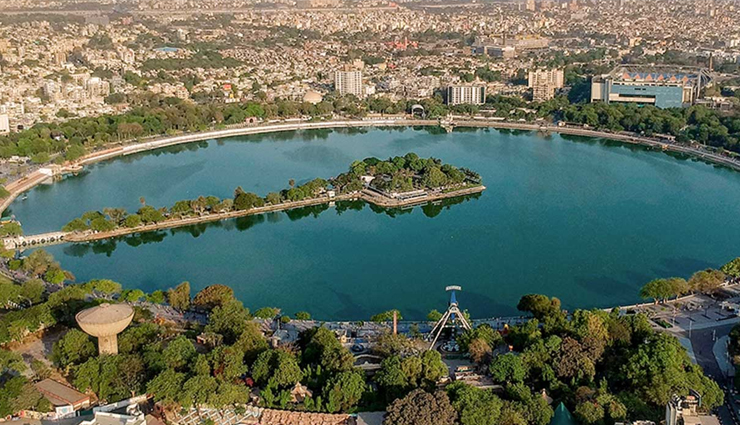 # Kankaria Lake

This huge manmade lake was created in the 15th century, and was completely renovated in 2008 and turned into an amazing attraction; especially for families looking spend some quality time together. You can find a zoo, toy train, food stalls, a water park with many rides and activities at Kankaria Lake. That makes Kankaria Lake one of the must-visit places in Gujarat whether on a family trip or otherwise. You can also plan the visit in the last week of December, which is when you can expect to stumble upon the Kankaria Carnival – this event celebrates the exciting renovations made in 2008 with light shows, fireworks, and cultural performances.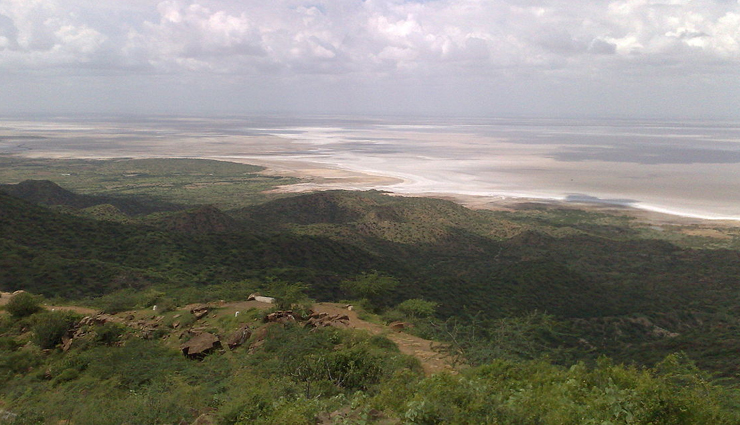 # Kutch District

The Great Rann of Kutch is a sprawling, seasonal salt marsh deep within the Thar Desert. This incredible sight is believed to be the largest salt marsh in the world. But what exactly is it, you may ask? The monsoon season nestles this vast area underwater which then dries up during the rest of the year leaving only its salty remnants behind.

The sheer wonder of this area attracts a ton of visitors (including automotive journos), thus making it one the most sought-after places to visit in Gujarat. It is recommended that you go here between the month of October and March as the early mornings and evenings during those months are the best time to see this place. You will be thrilled to see how beautiful the desert is. Also, for the romantics out there, the salt marsh is magical in the moonlight, and leaves you awe-inspired!

You should note that a permit is needed to visit this sensational salt marsh which can be obtained from the nearby village of Bhirandiyara. This will cost you 100 rupees per person and 50 rupees per vehicle. Don't forget to attend Rann Utsav, a mega festival in Gujarat, known for its celebration of culture, tradition and heritage.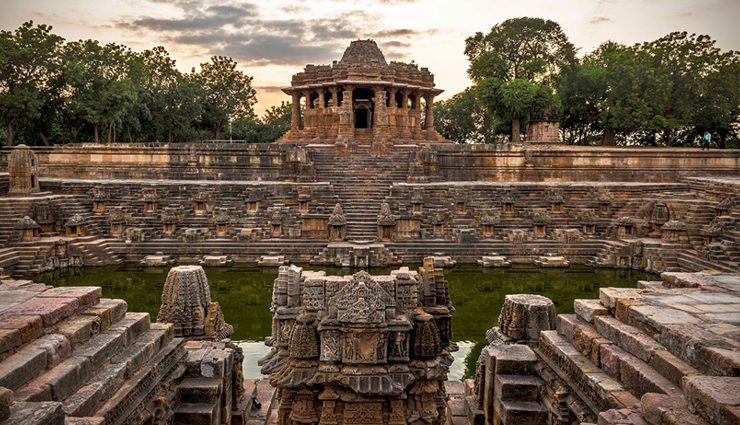 # Sun Temple, Modhera

The Sun Temple of Modhera is delicately situated on the banks of the River Pushpavati in Mehsana and is a structure dedicated to the Hindu Sun God, Surya. Gujarat's architecture varies throughout the state owing to its various rulers and religious leaders. This temple though was built in 1026 AD by King Bhimdev of the Hindu Solanki dynasty.

This astounding sight appears to be constructed almost mathematically and has really intricate carvings of demons and deities of the Hindu religion. The Sun Temple has been one of the famous tourist places in Gujarat since long. You can see the temple transform into a multi-colored light stadium in the month of January, as it prepares to host the Modhera Dance Festival which is the celebration of traditional dances and lasts 3 days.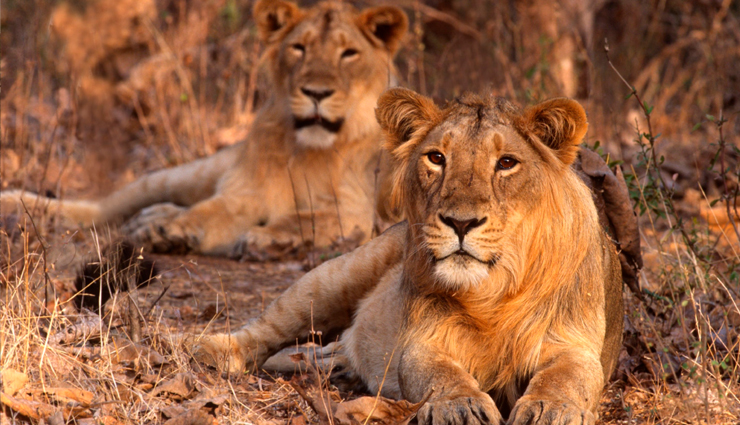 # Gir Wildlife Sanctuary

India is famous for its tiger sanctuaries. True, but you wouldn't find any tigers at the Gir Wildlife Sanctuary. Disappointed? Don't be. What you will see are wild lions.

For all the animal lovers, Gir Wildlife Sanctuary is a must-do on your list of places to visit in Gujarat. This wildlife park is located approximately 43 kms away from the city of Somnath and is home to the final remaining Asian Lions. You will also find a huge range of other animals such as black bucks, hyenas, foxes, and many more.

Gir Wildlife Sanctuary has a number of different tour options available, including an open-roof Jeep safari. Hence, it is advised that you stay for at least two days to make sure you spot as many majestic lions as you can.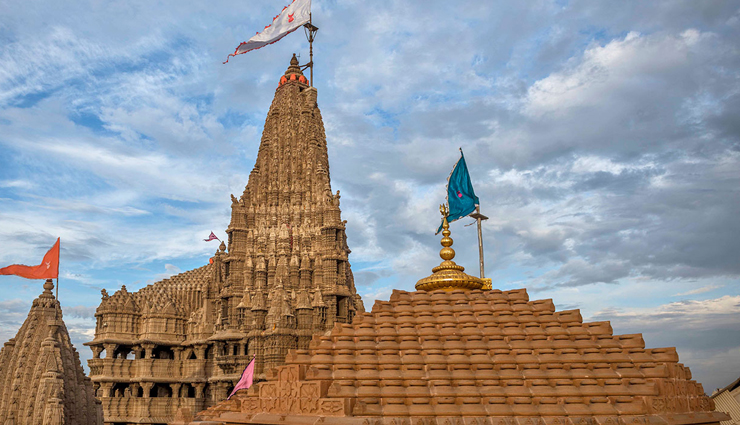 # Dwarka – Jagat Mandir (Dwarkadhish Temple)

Jagat Mandir is a Dwarkadhish Temple that has been built to honor the Hindu God Krishna. This structure was built over 2,500 years ago by the grandson of Lord Krishna himself; it has since been enlarged in the 14th and 15th century and remains one of the most exquisite pieces of architecture in Gujarat (and potentially all of India).

Situated on the banks of the River Gomti in the region of Dwarka, Jagat Mandir is easily one of the best places to visit in Gujarat where visitors can marvel at the intricate carvings that adorn the temple and crane their necks looking up at its 51.8m tower. Make sure you also go inside this sacred building and explore the lashings of color and bask in the sweet smell of incense. The temple is open from 7:00 am – 12:30 pm and 5:00 pm – 9.30 pm.