7 Must Visit Places You Must Explore In Nagaland
By: Pinki Sat, 12 June 2021 9:59:54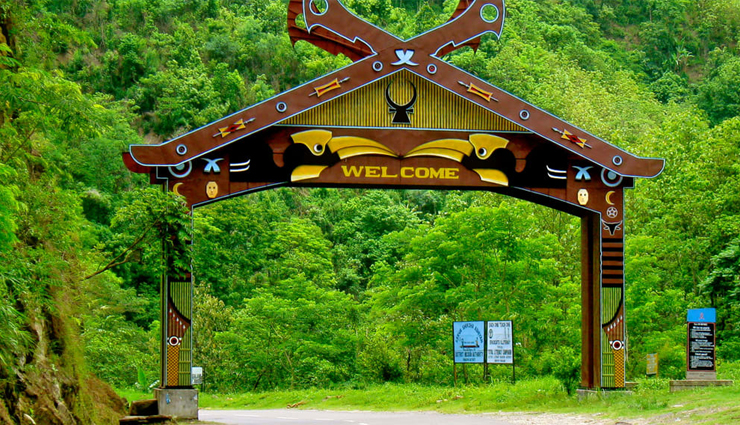 If you long for immaculate nature's views and a tranquil abode to appreciate it, then Nagaland (also referred to as the 'Wild East') is the place you should visit. A north-eastern Indian state laden with scintillating valleys and hills, Nagaland hands you a mirror to witness the tribal culture that prevails here. Being a state known for its primeval beauty, a sightseeing trip to Nagaland is a must if you wish to relax and take in the picturesque natural views, indulge in trekking or hiking, or know the rich culture of the place.

When you visit the tourist places in Nagaland, you see quaint areas where you can spend some laid-back time with your pals. You will find 16 chief tribal groups here which bear cultural similarities and speak multiple languages. The State of Nagaland is the most vibrant during the time of the various tribal festivals that take place here. This is a time when you see the beautiful and colourful attires of the people here. Nagaland offers a fascinating concoction of great places, spicy cuisines, multi-hued costumes, traditional villages, and ideal weather for travel.

If you wish to go sightseeing in Nagaland, here is a list of 7 brilliant places that Nagaland tourism has to offer: –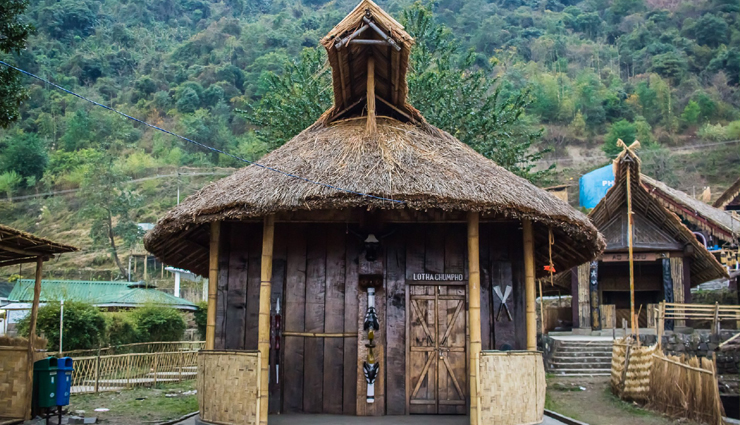 # Naga Heritage Village

Located on the outskirts of the capital city Kohima, the Naga Heritage Village is one of the places you can plan to visit on your sightseeing trip to Nagaland. Also called the Kisama Heritage Village, this famous tourist spot of Nagaland offers an interesting sneak peek into traditions and rich culture of Nagas. Offering you insights into the ethnicities of Naga tribes and forming an important part of Nagaland tourism, the village lets you explore Nagaland like a local.

Interestingly, the village holds the Hornbill Festival during the month of December every year to showcase the distinctiveness of the 16 Naga tribes on one single platform. Art lovers, history buffs, culture enthusiasts, or simply the travellers who wish to know more about the place are drawn to this famous festival of Nagaland where they get to listen to folk songs, watch interesting performances, and know more about the life of people of Nagaland.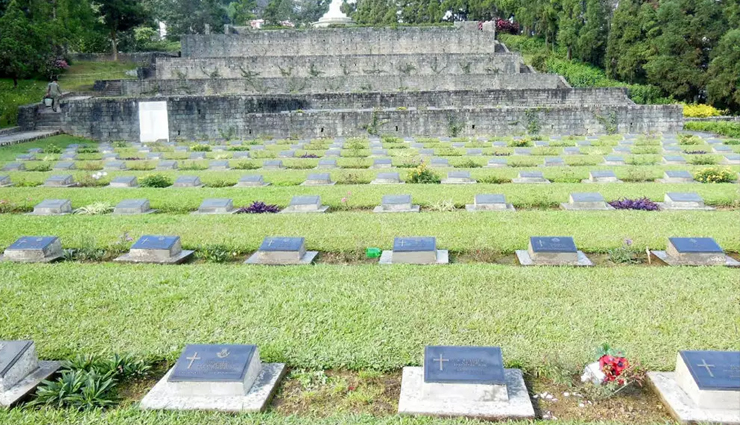 # Kohima War Cemetery

The Kohima War Cemetery must form a part of your list of tourist places to visit in Nagaland. In here, you will find the graves of Indian, British, and allied soldiers who gave their lives in the year 1944 during their fight against the invasion of Japanese in India. This battle is termed as one of the most vicious battles of World War II and took place in and around Kohima.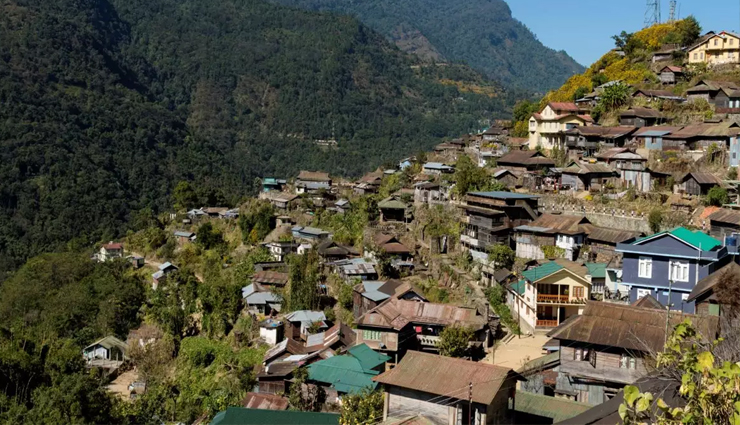 # Khonoma Village

Situated 20 km from Kohima, Khonoma Village belongs to the ethnic group Angami Naga of Nagaland. Being a Green Village, hunting in every form has been eradicated in the village in order to contribute to an ecosystem that is more sustainable. The village forms an important part of Nagaland tourism and is known for providing fantastic views. Upon reaching the place, you will see serene terrace farms, breath-taking misty valleys, and an aura ready to make you one with nature. Set in the mountain base of Nagaland, the village is one of the most famous tourist places to visit in Nagaland and must form an integral part of your Nagaland tour itinerary.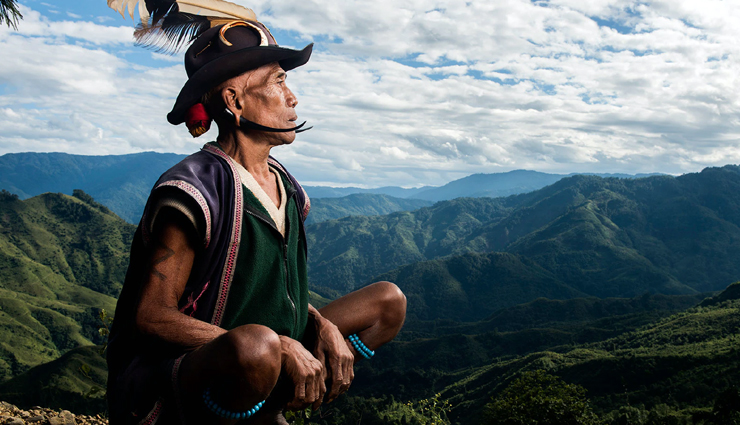 # Dimapur

Dimapur is a sprawling city of Nagaland that immediately catches your attention with its numerous attractions. With points of interests such as Kachari Ruins, Triple Falls, zoological park and Nagaland science centre, Dimapur must form part of your Nagaland tour. The eastern part of the city is marked by the Dhansiri River whereas the western part is where you will find beautiful hills and forests. The city, which forms an integral part of Nagaland tourism, demands a complete day of yours to fully explore its every facet.

If you wish to shop around in Dimapur and explore the place like a true local, you can visit the high-end showrooms or the road-side markets. Always bustling with activity, the city promises a good time in Nagaland. There are also many eateries in where you can savour the local delicacies of Nagaland and eat to your heart's content in one of the most happening cities of Nagaland.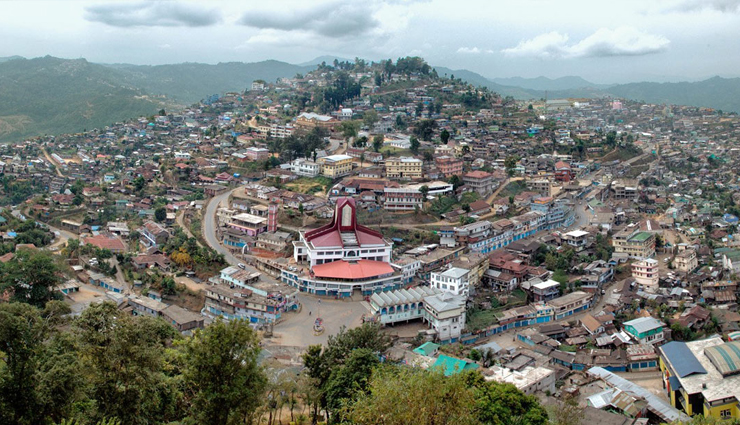 # Mokokchung

Nagaland tourism is incomplete without Mokokchung, which is a prominent urban centre and tourist spot of Nagaland after Kohima and Dimapur. Home of the Ao Naga, there are many hidden gems perched in this urban habitat namely the Town main park and the Ao village. You can also check out the preserved artefacts at the District Museum and take a look into the local life of the ancient Unman village.

If you wish to stick around for more sightseeing in the area, then you can visit places such as the Langpangkong, Longkhum, Chuchuyimlang, and Mopungchukit.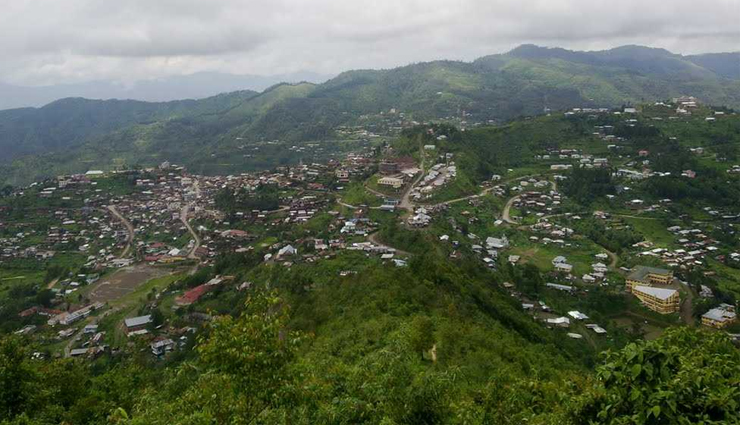 # Phek

A beautiful district in the south-eastern part of Nagaland, Phek offers plenty of sightseeing options in Nagaland and is another great place to visit as a part of Nagaland tourism. With an enchanting landscape and immaculate beauty, Phek instantly becomes your beloved spot as soon as you get here. Lined with rivers and lakes, Phek offers a refreshing respite with its calming beauty and scenic environs. The place is a favourite of solitude-seekers and honeymooners. If you wish to know more about the culture of the place, then you can visit Khezakeno, which is a heritage place in this very district.

Offering you the perfect set-up to contemplate and immerse in tranquillity, Phek is a rather understated place to visit in Nagaland that will be worth every second of your time. If you wish to add a dash of adventure to your trip, you can go trekking, hiking, or bird-watching as per your interest.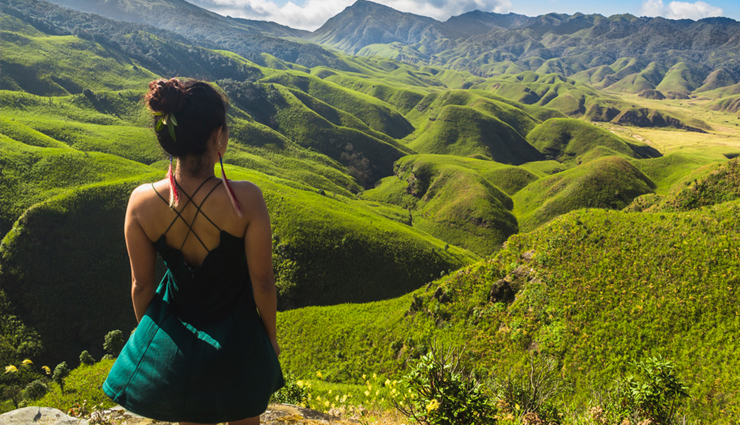 # Dzukou Valley

Situated on the border of Manipur and Nagaland, the Dzukou Valley offers beguiling views of nature with its bloom of exotic lilies and carpeted green valleys. Promising a tryst with nature, the valley is known for its rolling hills creations and is another interesting part of Nagaland tourism. Being one of the most famous places in Nagaland, the valley offers the perfect setting for a supremely memorable experience in Nagaland.

If you wish to go on a trek during your sightseeing trip to Nagaland, then this is the place be. Also, if you are someone who loves to take pictures, then Dzukou Valley provides the picture-perfect scenery to get some fascinating clicks of nature.