7 Must Visit Tourist Attractions In Denmark
By: Pinki Wed, 13 Jan 2021 5:37 PM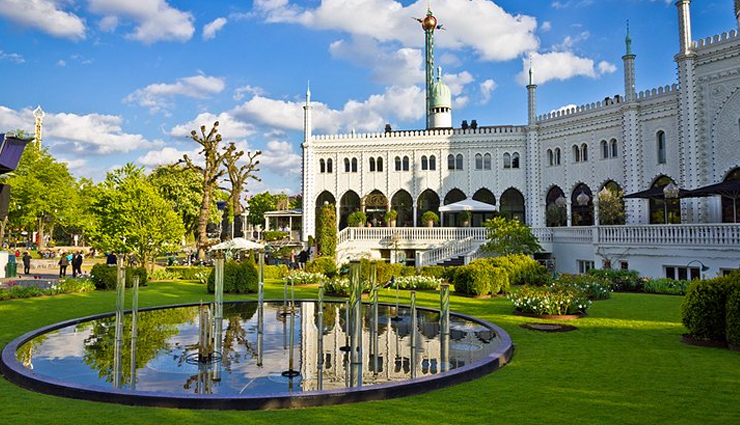 Whether you're looking for fun, culture or adventure while traveling, Denmark won't disappoint you. With insider tips for the best places, you're sure to have a great time. Here are the best 7 things to see and do while exploring the coolest little country in Scandinavia.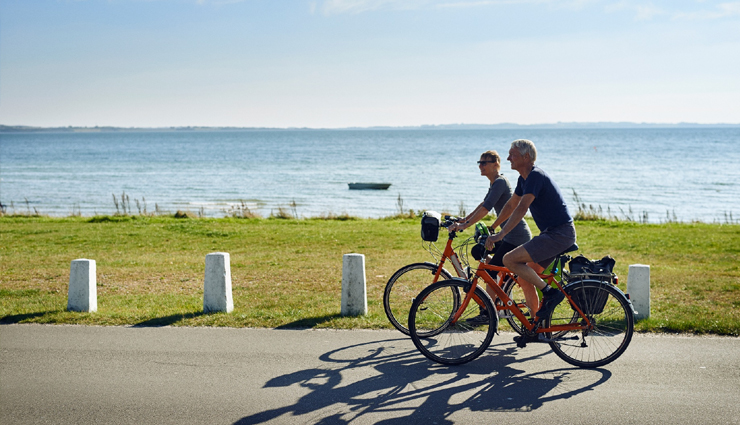 # Take a Bike Trip

It's widely known that Danes love biking. The fact that in 2016 there were more bikes than cars in Copenhagen has much to do with the country's great cycling infrastructure, and the fact that long biking routes allow locals to use bikes as their main means of transportation. With the cycle network being expanded and improved every year, taking long trips to nearby cities on two wheels has become favorite local pastime. If you like to explore a country off the tourist circuit and at your own rhythm, Denmark is the ideal place for a bike trip.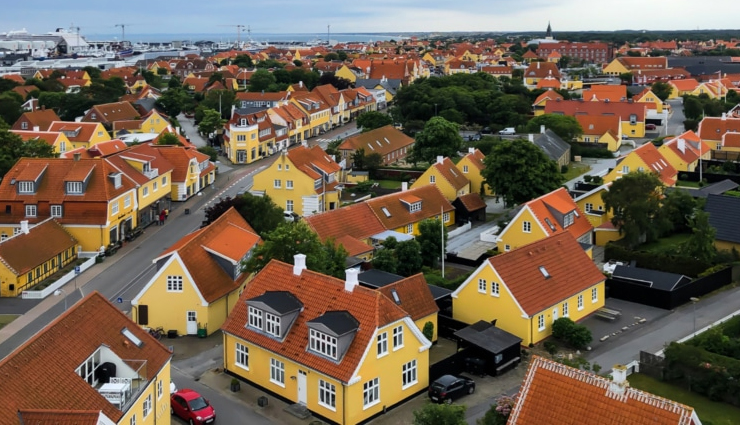 # Visit Skagen

Skagen is located in the north of Jutland, and is the northernmost town in Denmark. Even though it is a small town with only 8,000 inhabitants, several events and festivals take place all year round, adding a vibrant atmosphere to the remote place. Aside from its beautiful landscape and long sandy beaches, what makes this place special is that at the headland at Grenen, the North and Baltic Seas meet. It's a remarkable natural phenomenon to witness, and Skagen has become one of the most popular tourist destinations in Scandinavia, attracting approximately 2 million visitors every year.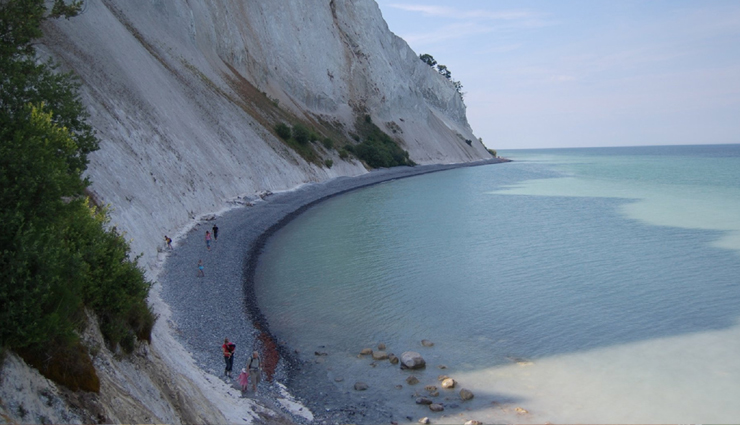 # Follow the Cliffs at Møns Klint

One of the most outstanding landscapes in the Danish countryside is Møns Klint. Standing on the edge of 3.7 miles (6 kilometers) of chalk cliffs, 393.7 feet (120 meters) above sea level will take your breath away. Follow the walking paths or the cycling routes and explore the green woodlands and pastures, the ponds and steep hills. Aborrebjerg Hill is the eighth highest point in Denmark, reaching 469 feet (143 meters). So, it may not be the highest hill you'll ever see, but it's beautiful enough to make you want to spend some hours away from the city!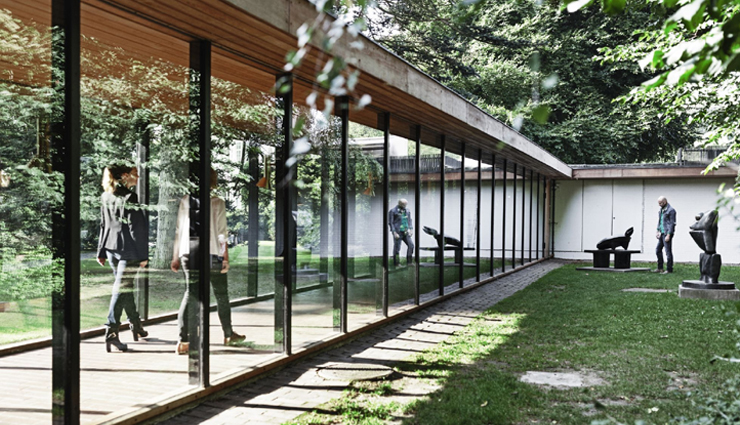 # Louisiana Museum of Modern Art

Contemporary and pop art buffs should definitely pay a visit to Louisiana, an internationally renowned museum that opened in 1958. Founder Knud W. Jensen wanted to create a place where modern art would be accessible to Danes. Almost 60 years and millions of foreign and local visitors later, it can be said he was successful. Apart from the interesting and often quirky exhibitions, the museum's permanent collection warrants a day trip to this stylish museum. The collection includes works by Pablo Picasso, Wassily Kandinsky, Andy Warhol and Roy Lichtenstein, among others. A visitor favorite is Yayoi Kusama's installation Gleaming Lights of the Souls. The hundreds of lights in the small room give the impression of traveling in outer space.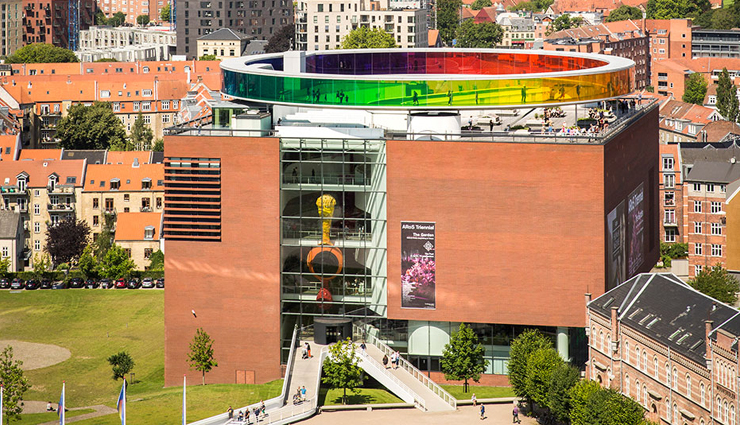 # ARoS Aarhus Art Museum

Four exhibition galleries displaying a collection of 1100 paintings, 400 sculptures and installations, 200 art videos and over 7000 drawings, photos and graphics, housed in a 17,700 square meter cube-shaped building designed by Schmidt Hammer Lassen Architects make ARos one of Europe's largest art museums. Visitors can see artworks by Bill Viola, Olafur Eliasson, Wim Wenders, Paul McCarthy, Shirin Neshat, Robert Rauschenberg and others. Moreover, at Your Panorama Rainbow on top of the museum, designed by Studio Olafur Eliasson, visitors can enjoy a panoramic view of Aarhus city.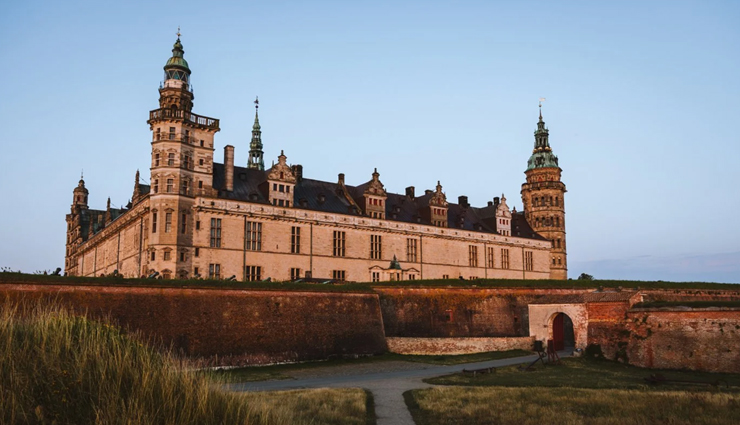 # Kronborg Castle

Denmark has a long history and many remarkable castles, but Kronborg Castle holds a special place as it inspired Shakespeare to write his famous history, Hamlet. Although Shakespeare never visited the castle himself, he heard many stories and rumors about it, such as those by Danish historian Saxo Grammaticus about the Jutlandic chieftain's son Amled. Roam the corridors and the dark underground passages before watching the famous drama enacted by professional actors.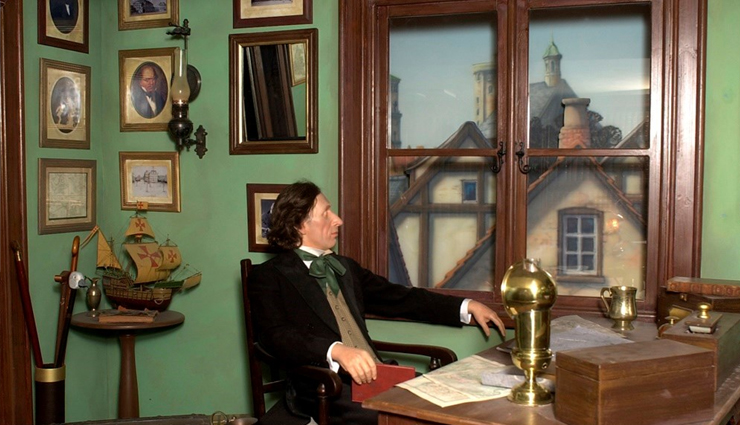 # Hans Christian Andersen Home and Museum

His fairy tales have been translated in 160 languages and even now, two centuries after Hans Christian Andersen wrote his first novel, children love to hear the story of the "Ugly Duckling" and "The Snow Queen". Andersen is one of the most famous Danish authors. For those who want to gain insight into the writer's life, a visit to his house in Odense is a must. In 1908 the house was transformed into an entertaining and informative museum. The exhibitions display the different phases of Andersen's life, starting from his childhood, as the son of a poor shoemaker. There is also a reconstruction of the author's last apartment in Nyhavn 18.
Tags :