7 Places In India To Enjoy Rock Climbing
By: Kratika Thu, 09 Sept 2021 1:00:02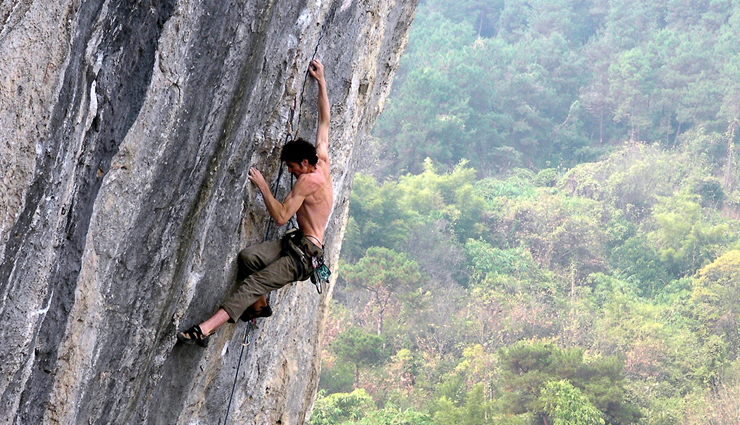 India boasts quintessential topography for rock climbing activities With the Western Ghats in the South and the mighty Himalayas in the North. It wouldn't be wrong to say that rock climbing is becoming highly popular in India. Adventure enthusiasts are raging over this activity. Rock Climbing is an activity that requires sheer strength, lots of guts, and patience. This sport exhilarates the body and gets the adrenaline pumping. There are several rock climbing places in India.

Tonnes of rock climbing places in India are calling for a climbing challenge, are you ready to accept it? Here are the best places where you can take up this challenge.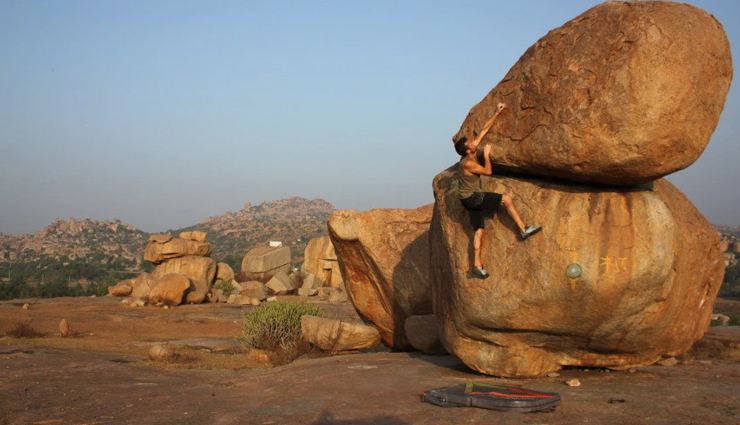 # Hampi

Hampi is by far the most popular bouldering place and is considered the heart of climbing. After the legendary movie "Progression" feature the epic Hampi boulders, it rose to popularity. With tiny holes and sharp edges, the rock is brutal on fingers. Try to spend extra 3-5 days to get used to the rock while planning a trip to Hampi.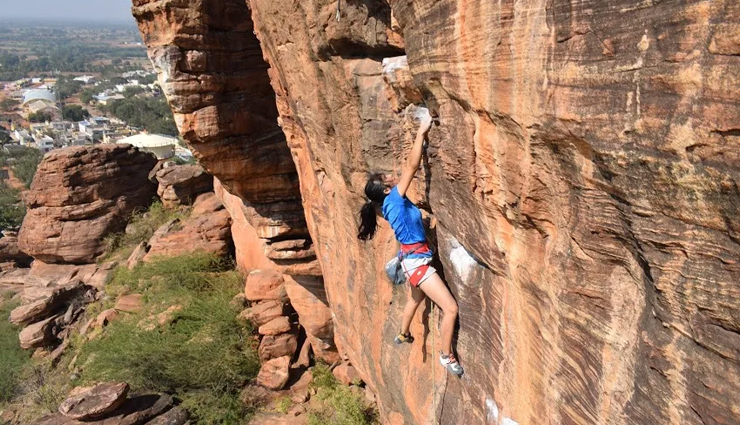 # Badami

The second most popular climbing place in India is Badami after Hampi. The unique rock formations hold historical importance amongst the locals and the elegant lines amongst the climbers. The Badami Palace is a notable tourist spot amongst the carved temples. Some of India's hardest and beginner lead and trad routes are in Badami. The rainy season is best for climbing since Badami is a warm place with scarce rainfall.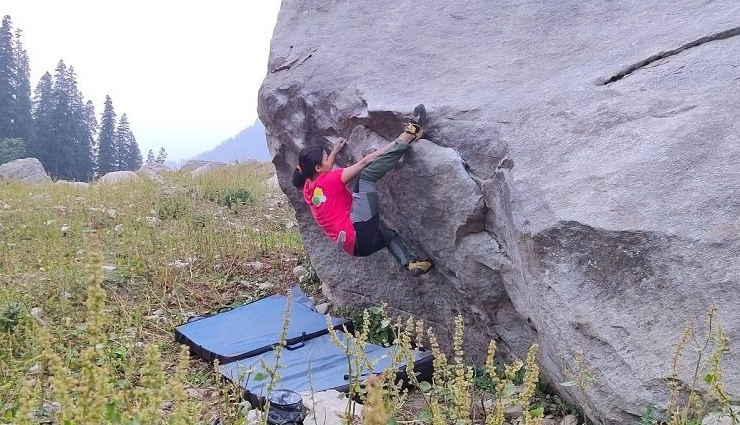 # Sethan

A mountainous village 25 km from Manali, Sethan is the next in line of successful bouldering festivals. It offers diamond-like rocks adorned at the foot of alpine trees that is no less than a picture coming out straight from a climber's imagination. From slab and overhang to cracks and high boulders, Sethan looks like a dark sky sprinkled with greyish granite boulders. Sethan is dotted with numerous boulders that are yet to be explored.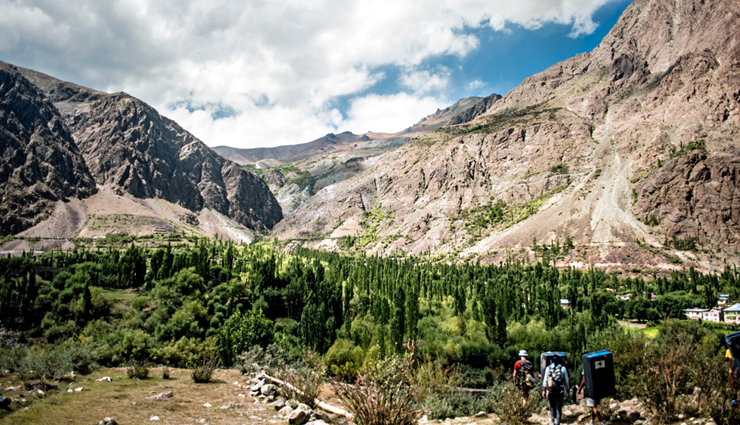 # Suru Valley

Suru in Leh is known for bouldering and is an exquisite location with rich boulder problems. The green Suru valley is a gem of rock climbing that is located in the arid cold desert of Ladakh. Hidden between the mighty Himalayas, Suru has high-quality trad lines and granite boulders. Because of Suru, India is on the list of the world's hardest climbs. Every year climbers from around the world visit Suru to take part in the Suru Bouldering Festival. Organizations like UIAA and IFMGA support this festival.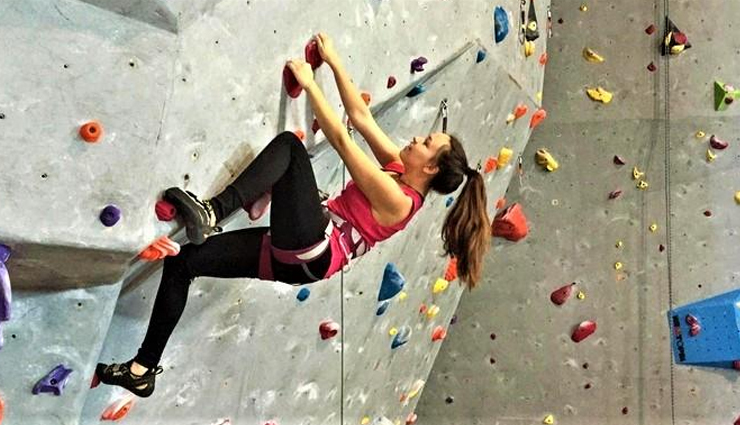 # Delhi

The capital of India, Delhi, is another rising rock climbing spot. The outskirts of Delhi are blessed with a variety of boulders. For beginner climbers, Dhauj is quite popular for small trad routes. Many workshops related to climbing are held in Dhauj.

Boulders to climb can be found in Sanjay Van, Lado Sarai, and Zion. All these areas are in Delhi or at its outskirts that form a perfect one-day climbing trip.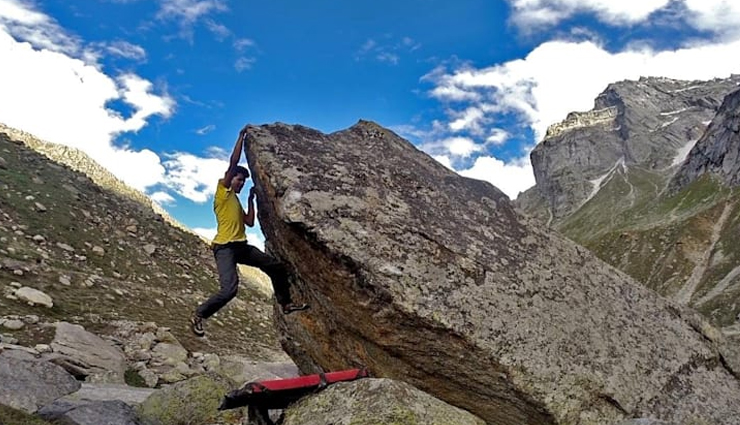 # Chatru

Chatru lies at the end of the green Kullu valley and the start of the brown-barren Spiti valley. Climbing in Chatru is blissful as it is nestled between the varied mountains ranges. It is an isolated place that lies on the banks of the Chandra river, on the other side of the renowned Rohtang pass. In the early 2000s, the bouldering in Chatru was first explored by Phil Lockey. Despite being a remote location, Chatru has become a popular bouldering spot in India.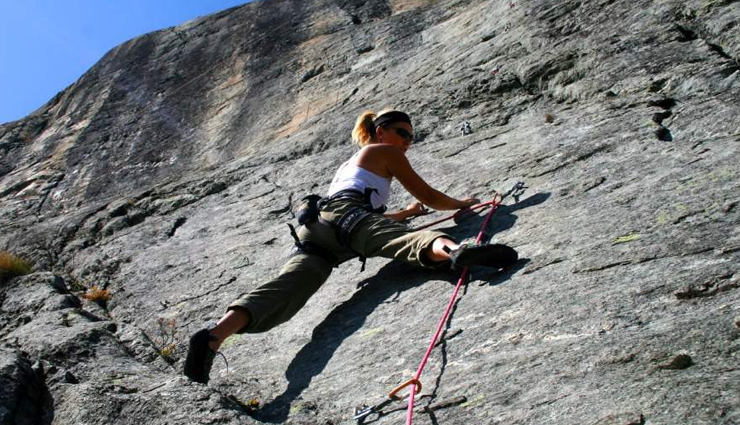 # Manali

Every adventure enthusiast has heard about Manali, at least one. However, they never heard about climbing in Manali due to less-documented climbing routes. Representing a unique climbing spot, Manali's boulders and lead routes lie next to the River Beas. Lying closer to Manali, Chichoga is yet another scenic hamlet that has ample boulders placed on big mountain slopes. Climbing these boulders is a unique adventure.