7 Safari Rides To Explore In Africa
By: Kratika Sun, 13 Feb 2022 10:42:53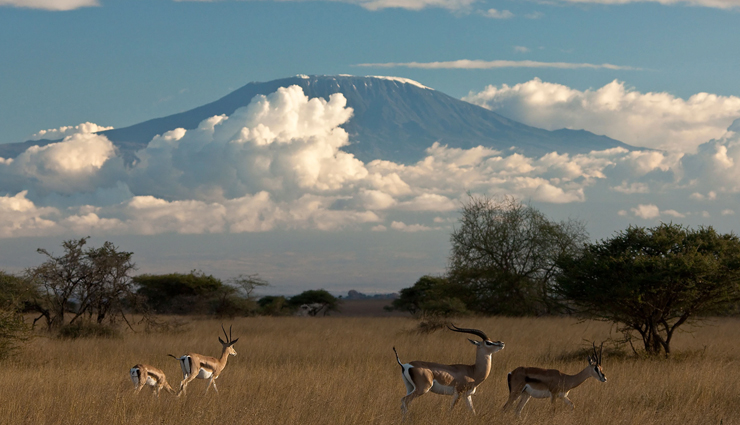 Few vacation experiences are more life-changing than an African safari. Sleeping under the stars, spying exotic wildlife, and enjoying scenery you can't get anywhere else on Earth if an African safari's not on your bucket list yet, it should be. Here are 7 unique safaris to experience before you die.
# Duba Plains, Botswana

Duba Plains is a permanent island inside the Okavango Delta in Botswana, and it's one of the best places in the world to see lions in the wild. The lions that live here hunt during the day perfect for game-drive viewings. (Most lions in other areas tend to hunt at night.) A large buffalo herd also lives on the island you may actually be able to watch the lions hunt the buffalo.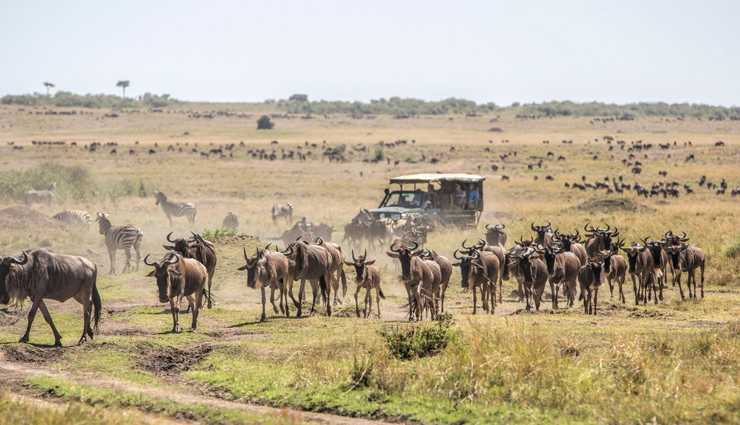 # Serengeti National Park, Tanzania, and Maasai Mara National Reserve, Kenya

Nature is a powerful force, and nowhere is this more evident than during the annual wildebeest migration in Tanzania's Serengeti National Park. From July through October, around 1.5 million wildebeests make their way from the Serengeti National Park to Maasai Mara National Reserve in Kenya. During this mass movement, the wildebeests have to navigate through the crocodile-infested Mara River and deal with predators such as lions and hyenas.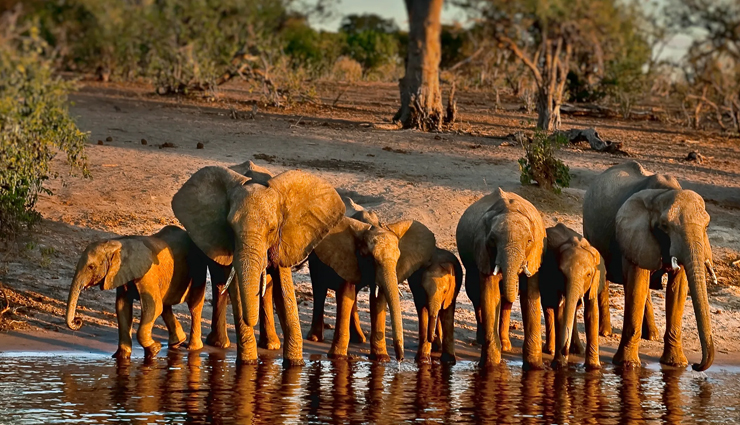 # Chobe National Park, Botswana

For a good chance of seeing a wide variety of animals, head to Chobe National Park in Botswana, which has the densest game concentration in Africa (including a migratory population of more than 40,000 elephants). The park is also home to the blue Chobe River so think safaris on boats rather than in 4x4s.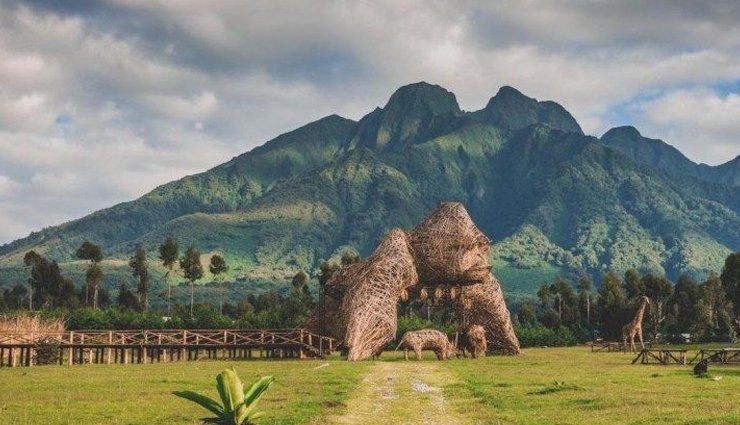 # Volcanoes National Park, Rwanda

There are only around 880 mountain gorillas left in the world—but fortunately, due to conservation efforts, this number is increasing. In Rwanda's Volcanoes National Park, you can take tours that guarantee a gorilla encounter in the wild. These aren't sightings from a distance you'll be in the gorillas' habitat, and they can come right up to you.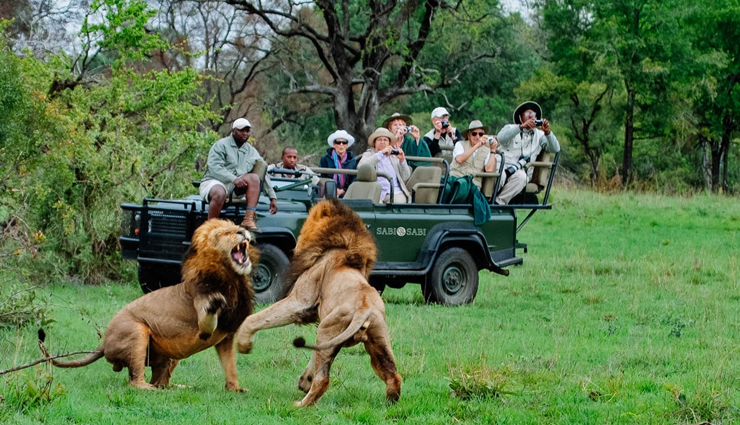 # Kruger National Park, South Africa

Kruger National Park is so big (more than six million acres) that it contains 16 different eco-zones, each with a unique landscape and climate. You'll find plenty of wildlife here, including more than 500 bird species and 147 mammal species (including lions, leopards, rhinos, elephants, and buffalo). There are also archaeological sites within the park to explore, such as a Stone Age village and historical sites from European explorers.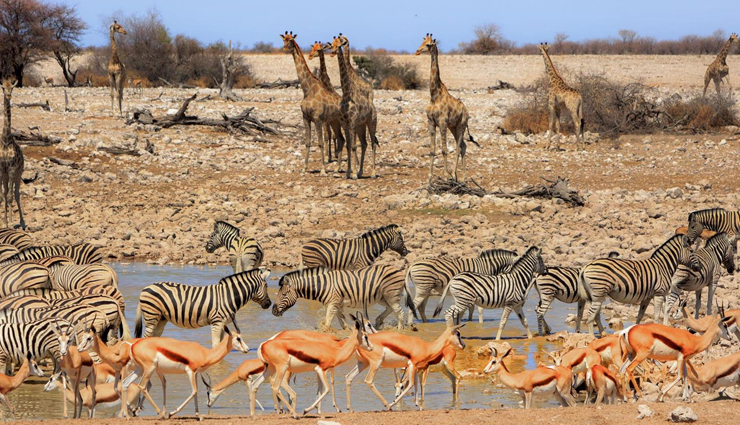 # Etosha National Park, Namibia

Etosha means "Great White Place." It's called that because of the white clay pan so large it can be seen from space that covers almost 25 percent of the park's surface and provides an amazing backdrop for photos. The pan can flood in the rainy season, drawing thousands of flamingos to feed. The watering holes and natural springs attract the Big Five. The park is also home to Africa's tallest elephants.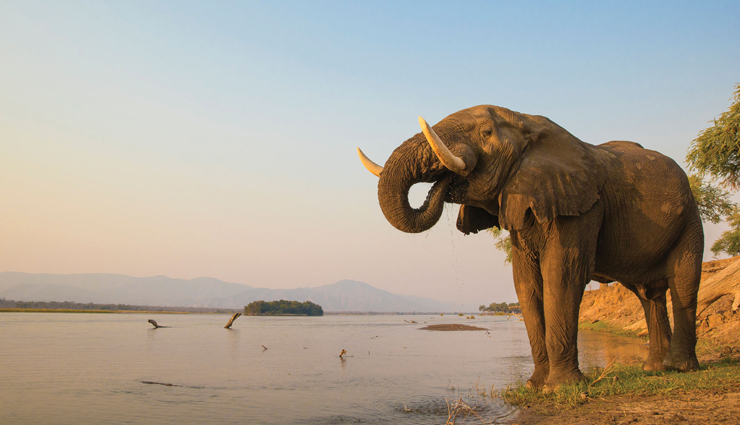 # Mana Pools National Park, Zimbabwe

Feeling brave? Ditch the safety of a vehicle for an on-foot safari like the one offered in Mana Pools National Park in Zimbabwe. About 120 lions live in the park, and you can get within 60 feet of them on a tour. Dramatic cliffs, floodplains, and a river that's home to Nile crocodiles round out the experience.