8 Beautiful Hill Stations Near Hyderabad You Must Visit Once
By: Pinki Thu, 10 June 2021 6:45:15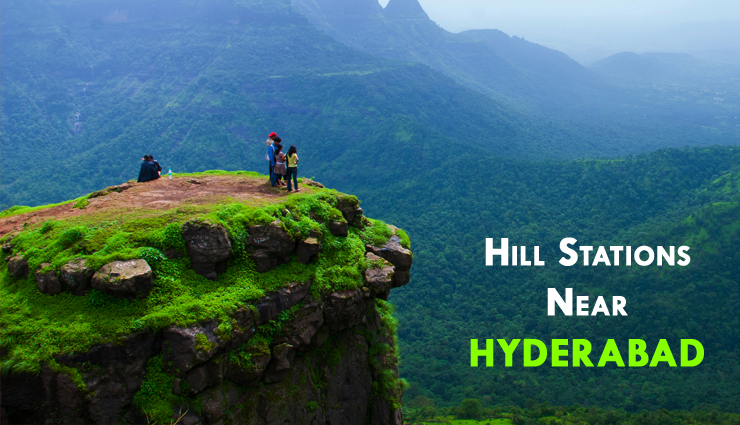 Hyderabad, preeminently known as the city of Nizams, is a tourist destination treasured by foodies and culture enthusiasts alike. This joint capital city of Telangana and Andhra Pradesh carries the essence of both Shahi Dynasty and Mughals. Hyderabad was founded by Muhammad Quli Qutb Shah and flourished while being ruled by Mughals. Its association with Mughals, Nizams and Shahis gave this city its historical importance while turning it into a haven for foodies around the world.

A traveller at heart will be spellbound by the vast literature, art, and architecture that this city has on offer. The modernism permeating the city and the sight of grand monuments like Charminar and Golconda Fort is sure to leave you feeling numinous.

Hyderabad, without a doubt, has a lot to explore; and we are not just talking about the city. The planes surrounded by some of the most wonderful hill stations are worth the spectacle. If you plan to have a tour to Hyderabad, it would be wise to take out some time to visit these hilly terrains. The view of high mountains blanketed by lush green trees will leave you completely awe-struck. You can buy a Hyderabad tour package that covers some of the famous tourist destinations in Hyderabad as well as hill stations in the proximity of the city.

Hill stations near Hyderabad especially the ones within 100 kilometres are the perfect getaway spots for those who want to take a break from the hustle bustle of this city.

We are here broaden your horizon! Here are the top hill stations nearest to Hyderabad: –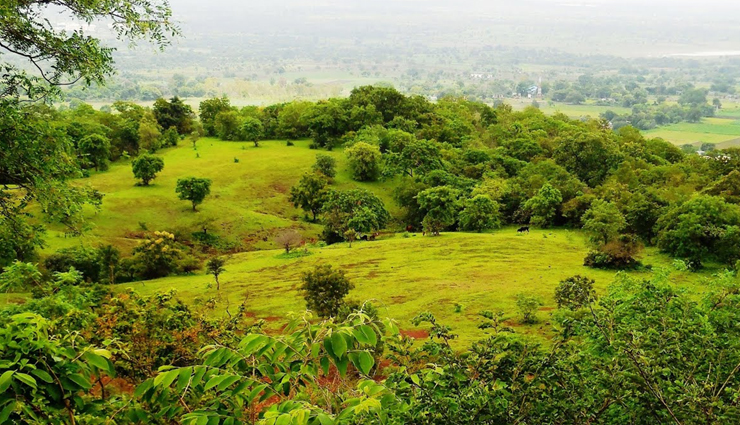 # Ananthagiri Hills

Ananthagiri Hills are just a short drive away from Hyderabad. In fact, it is the only hill station near Hyderabad within 100 km with a lot of scenic beauty and a great amount of thrill. It is also the best hill station near Hyderabad for both novice and pro trekkers. Besides that, this place is also visited by people who enjoy activities like rock climbing, balancing boards, spider web, and Tarzan swing. One of the must-visit places in Ananthagiri Hills is Araku Tribal Museum where the life of indigenous tribes of the Eastern Ghats is on display.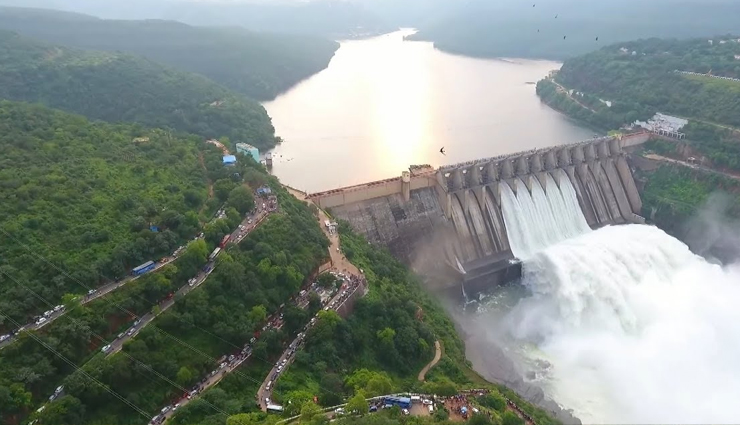 # Srisailam

Srisailam is a hill station close to Hyderabad that is popular for its picturesque views, adventurous treks, and sightseeing. On your way to Srisailam, there will be plenty of breathtaking sights of mystical thick forests covering the hills. You will be welcomed by splendid natural beauty; amidst this prepossessing beauty lie famous tourist destinations like Nagarjuna Sagar-Srisailam sanctuary, Kameshwari Temple, Srisailam Dam, and Uma Maheshwaram Temple. There's so much to experience that you ought to visit this hill station near Hyderabad.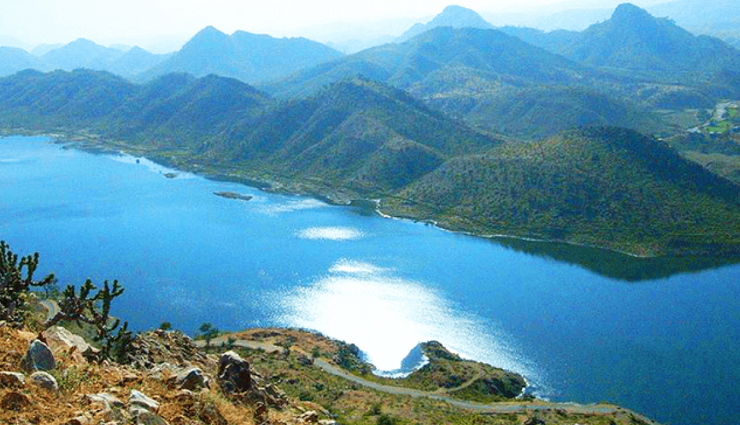 # Nallamala Hills

Nallamala Hills is indeed one of the best hill stations near Hyderabad which is no less than a refuge for those looking to tear away from the hurly-burly of the city. If you are overloaded with the excitement of touring Hyderabad and looking for some tranquil time, Nallamala Hills, a lesser-known hill station, is just the place for you. Here, you will get to see Krishna and Pennar Rivers culminating into foamy waterfalls, and visit man made Cumbum Lake and its surroundings. In addition to this, you can even talk to local tribes to understand their way of life. Eventually, you will gather an experience that you can't help but share with the people around you.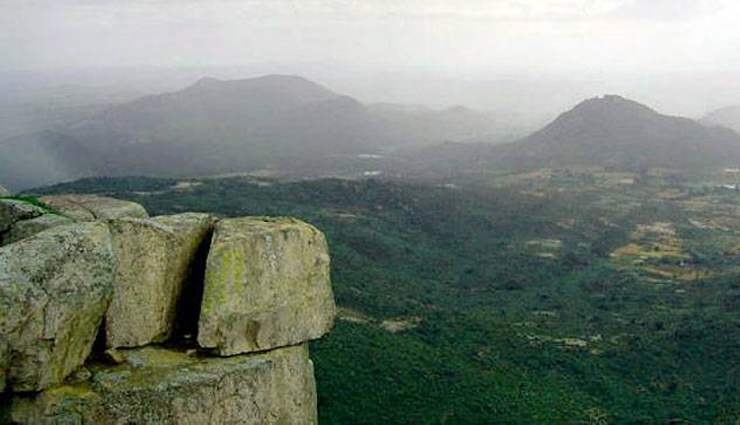 # Horsley Hills

While wayfaring Horsley Hills, you will be charmed by the splendid hills. You can observe the hills a lot more closely when you go rock climbing, a famous adventure sport at this hill station. Apart from these, your tour to this hill station near Hyderabad will include a visit to places like Gali Bandalu, Horsley Hill Zoo, and a 150-year-old giant Eucalyptus tree. If you are not tired of strolling around the place, grab your binoculars and go bird watching; you might be lucky enough to get a glimpse of the rare black eagles and yellow-throated bulbuls.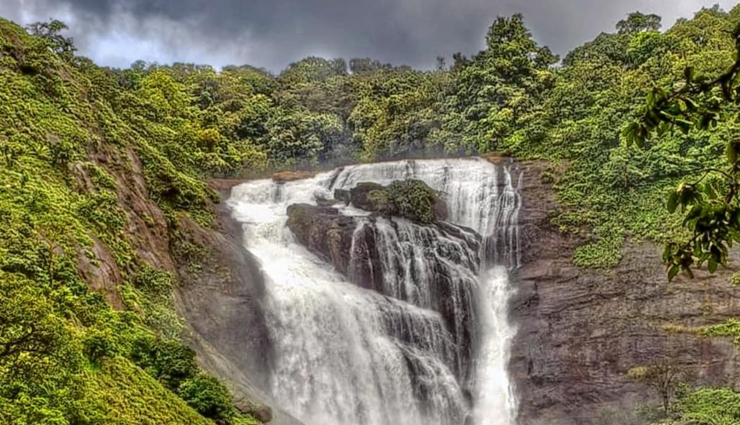 # Dandeli

Don't miss out on visiting this hill station in your Hyderabad tour. It is a popular hill town in the Western Ghats region that is characterized by its low and pleasant temperature throughout the year. However, it is not an all-year-round destination; visits in monsoon should be avoided. If you are an adventurer, you should not give this place a miss as it gives you the opportunity to go white water rafting. Tourists can also go and explore the tropical rain forest where they might get to see black panthers, Malabar giant squirrels, tigers, elephants, Deer, wild dogs, and crocodiles.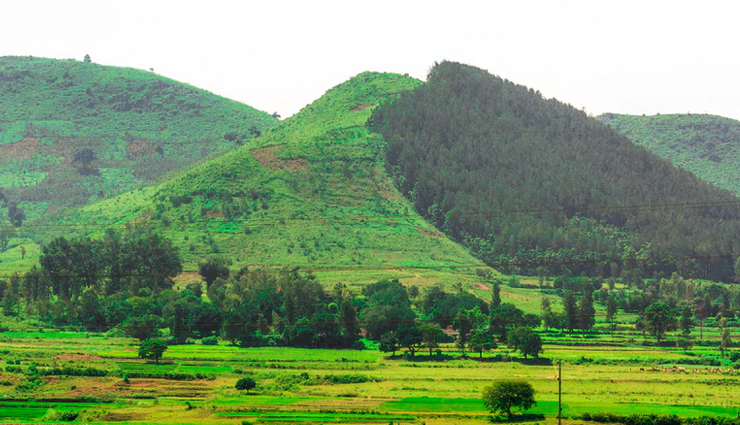 # Araku Valley

Araku Valley is quoted by the locals for its coffee plantation. The aroma of rich coffee will fill you up on you stroll through roads of this hill station near Hyderabad. But, this is not the only speciality of this hill station; this place also houses the likes of Borra caves, Tribal Museum, Katiki Waterfalls, and Tyda Park.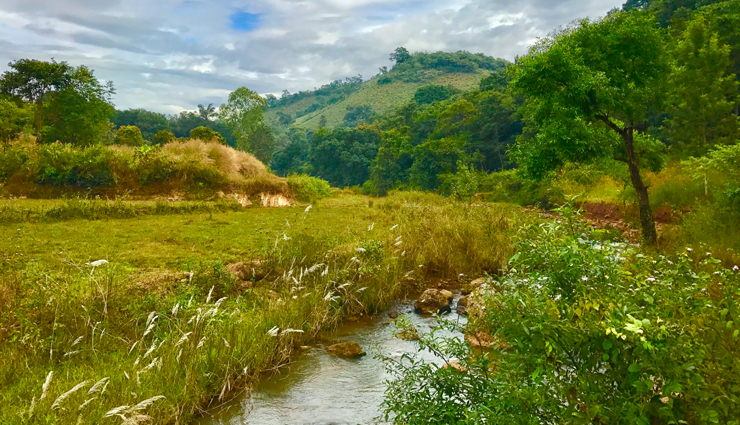 # Lambasingi

If you want to visit a hill station on your Hyderabad tour that is known for its frigid temperatures, Lambasingi is the place for you. This is the only hill station near Hyderabad that witnesses snowfall and that is the sole reason why it is known as the 'Kashmir of Andhra Pradesh'. Things to do at Lambasingi involve exploring apple orchards, spice plantation, dense forests, waterfalls and streams, and sunflower fields.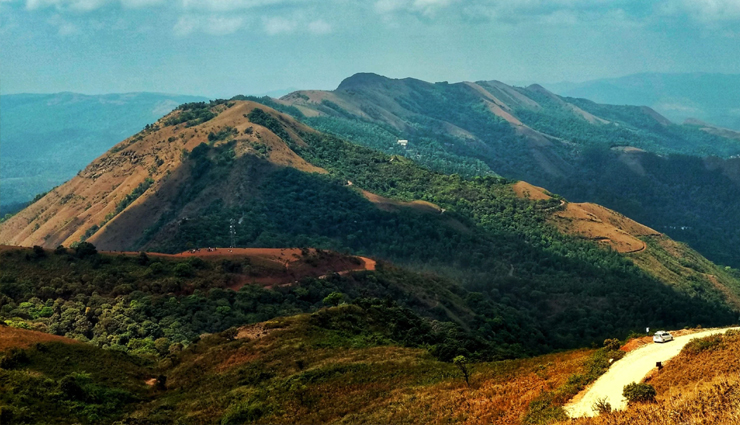 # Chikmagalur

Chikmagalur is the place famous for its coffee estates as the place farms the beverage on a very large scale. The tempting scent of the finest coffee beans is sure to culminate into a blissful cup of coffee. While visiting this hill station during your Hyderabad tour, you will be taken to see coffee plantations as well as tourist destinations like Baba Budnagiri, Hebbe Falls, Z Point, and Kalathgiri Falls. Moreover, this hill station near Hyderabad is a must-visit place for wildlife aficionados thanks to the diverse wildlife at Kemmanagundi, Sringeri, Kudremukh, and Bhadra Wildlife sanctuaries.