8 Best And Safest Places For Tourists In North India
By: Pinki Tue, 04 May 2021 2:52 PM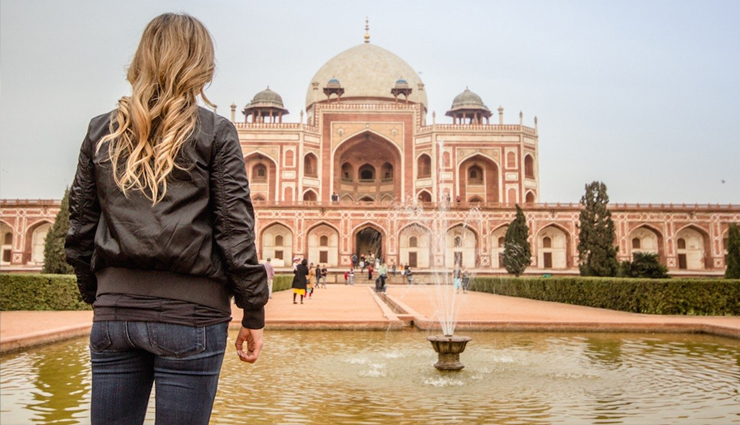 Before we make a holiday plan, there are several aspects that we take into consideration. Affordability, convenience, and offers are some of the issues that are worth looking into. However, a major aspect that we recommend being taken is safety. Here we will talk about the 8 safest tourist places in north India.

With snow-capped mountain peaks, lush meadows, gushing streams and waterfalls, high altitude glaciers, and an amazing variety of flora and fauna are a few among many reasons that travelers across the globe find solace in India, making it one of the best holiday destinations in India.

Read on to know the 8 safest tourist places in north India.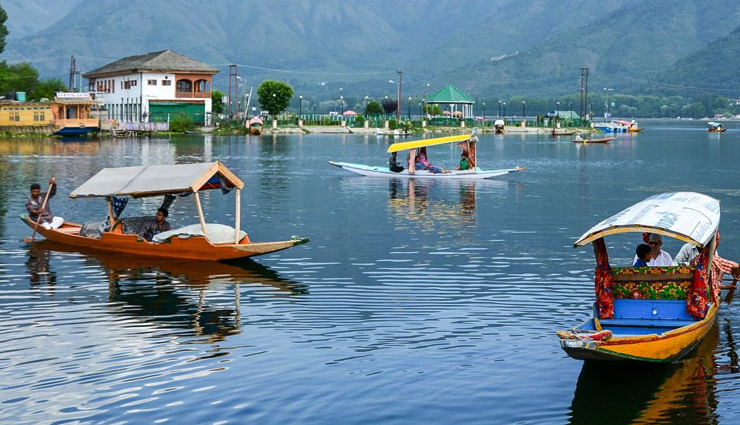 # Jammu and Kashmir

Nestled in the foothills of mighty Himalaya, the region is one of the most sought-after tourist destinations in the world. Its natural beauty and picturesque scenery have given it the title of 'Paradise on Earth'.

The region continues to be a safe destination for foreign tourists. A National Crime Record Bureau report reveals that no case of crime against foreigners emerged in J&K during 2016, 2017, and 2018 and there was no crime against solo women travelers in Kashmir during the period.

While you are in Jammu and Kashmir, here are the three places that you must visit.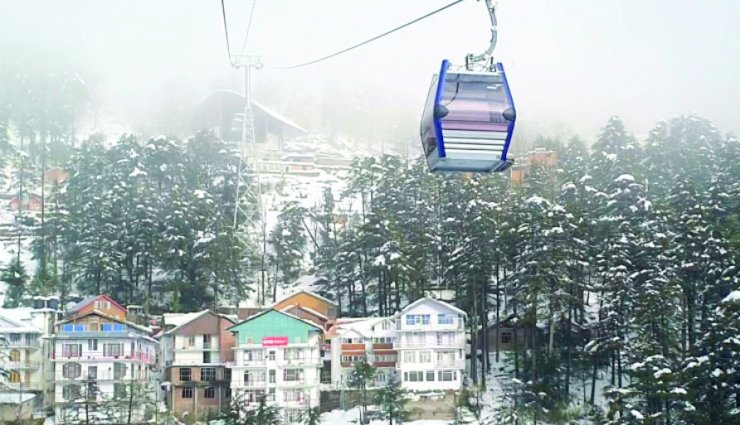 # Skyview Patnitop

The place has emerged as the new identity of Jammu. With first of its kind, the place offers world-class tourism at the foothills of the Shivalik range of the Himalayas.

Spread over 21 acres of green meadows stretching from Sanget valley to Patnitop, you can experience the best of sights, serenity, and excitement. This place is an ideal destination for your holiday as it offers a blend of both indoor as well as outdoor adventure.

The establishment of India's highest ropeway in terms of ground clearance is credited to Skyview Patnitop. It stretches over 849 meters between eight towers, with 65 meters of ground clearance.

It also features Asia's longest zig-zag zipline, measuring 580 meters, tubing sledge of 238 meters, and the first magic carpet in India making it one of the best tourist places in North India.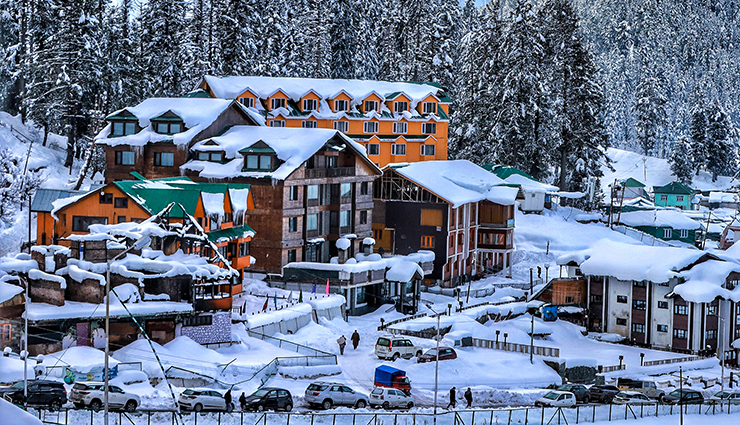 # Gulmarg

Gulmarg is a treat to your eyes as this beautiful valley is filled with lush greenery, small lakes, and a large variety of flowers nestled with the snowcapped mountains of Pir Panjal Range.

This place is very famous for adventure lovers and also one of the best hiking trails in India. The place is dubbed as a paradise for skiers around the world. The best time to visit Gulmarg for snowfall is in the winter season i.e. December-January. This magnificent tourist destination in the valley of Kashmir is great for both a family, honeymoon, and snow adventure sports lovers.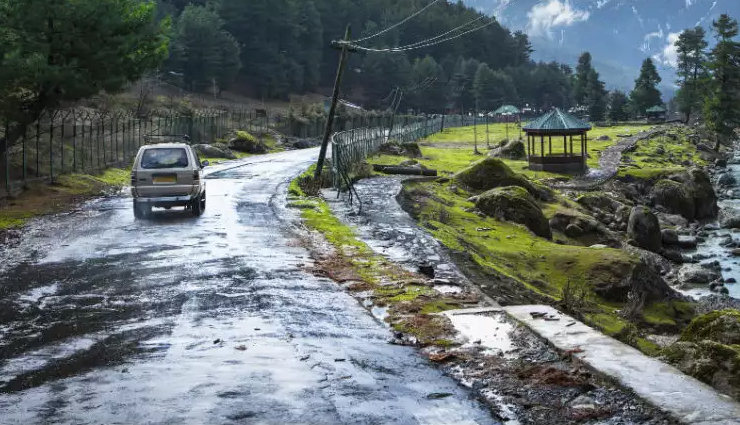 # Pahalgam

Pahalgam is located 95 kilometers from the summer capital Srinagar. Surrounded by thickly wooded pine forests, breathtaking landscapes of pastures, and the snow-clad mountains, the place is one of the most famous hill stations in Jammu and Kashmir and termed as a paradise for the water sports lover. This destination is very famous for water rafting.

While you are in Pahalgam, you should never miss places like Betab Valley, Sheshnag Lake, Aru Valley, and Tulian Lake.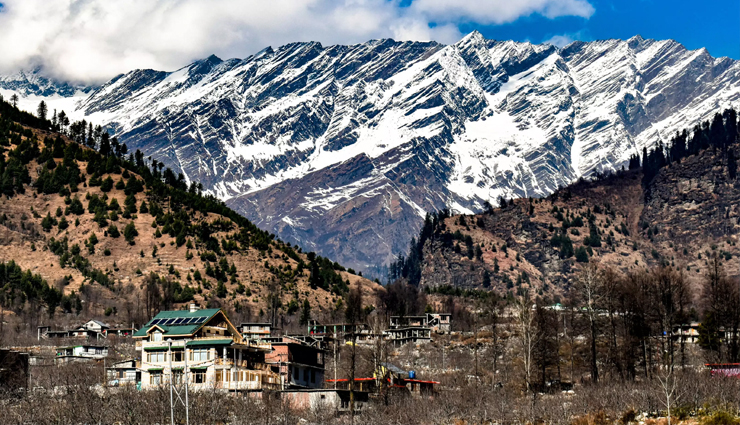 # Himachal Pradesh

Bespeckled with innumerable hill stations, Himachal Pradesh is an ideal destination for tourists who want to relax, enjoy, and explore nature. Embellished with religious sites, lakes, sprawling apple farms, ancient monasteries, and historical heritage sites, are a few reasons that make this one of the must-visit tourist places in North India.

NCRB in its report 2018 reveals that Himachal Pradesh is low on crime rates. While you are in Himachal Pradesh, two places you should never miss.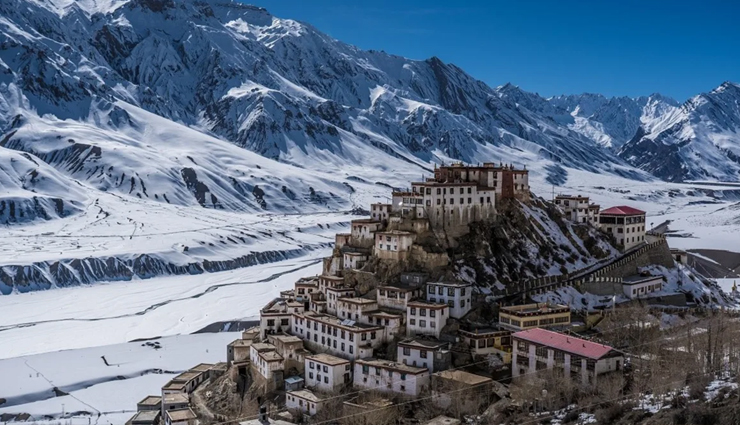 # Spiti Valley

Spiti Valley is a cold desert mountain valley located high in the Himalayas. It is bordered on the northern side by Ladakh, Tibet in the East, Kinnaur in the South-East and Kullu valley in the North. This beautiful valley is one of the famous places in the region. The places that are must-visit include are; Key Monastery, Chandra Tal Lake, Tabo Monastery, Suraj Tal Lake, Kunzum Pass, and Pin Valley National Park. It is the best weekend getaways from Delhi.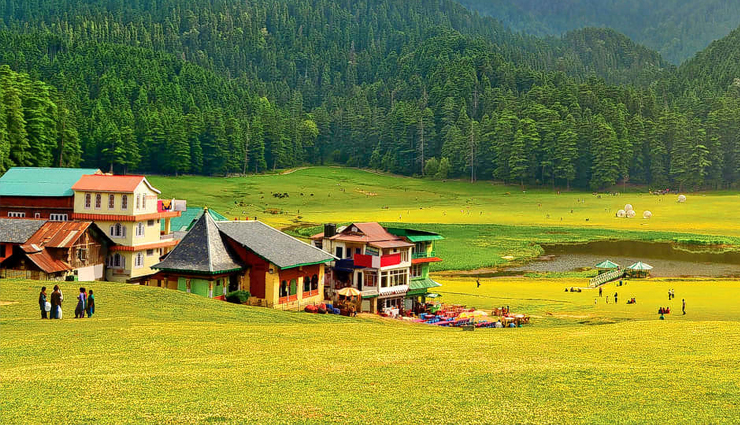 # Dalhousie

Located at an altitude of 1970 meters above sea level, Dalhousie is a mesmerizing place to visit in India situated in the Chamba District. This town is spread across five high-altitude hills close to the Dhauladhar Mountain Range.

Dalhousie is a tourist hill station since the British era, thus it reflects the impressions of colonial heritage. Once you are in Dalhousie, one could witness century-old churches, European styled cottages, and, homes with ornate doors.

Surrounded by rich green mountains, sparkling waterways, cool mountain breeze, and a pilgrim design, Dalhousie has brilliantly procured its natural as well as vintage charm. Among many places, Khajjiar a small town in Dalhousie remains the most favourite destination. This small town is often referred as 'mini-Switzerland of India', It offers a unique combination of forests, lakes, and pastures.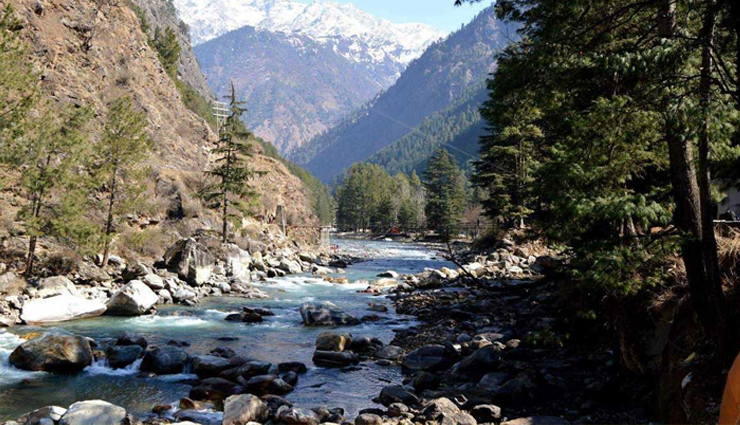 # Kasol

Kasol is an old-fashioned hamlet located on the banks of the river Parvati. This place is very famous for bikers, trekkers and nature lovers. The panorama of snow-clad mountains, pine trees, and gurgling river are the reasons that Kasol is called as 'Amsterdam of India'.

If you're planning to go to Kasol, don't miss trout fishing in the sparkling freshwaters of the Parvati river, Attend A Rave Party and the best way to explore the magical Valley of Kasol is to rent a bike.
Tags :