8 Best Placea To Explore In Andamans For Exquisite Vacation
By: Shweta Sat, 30 May 2020 10:28:00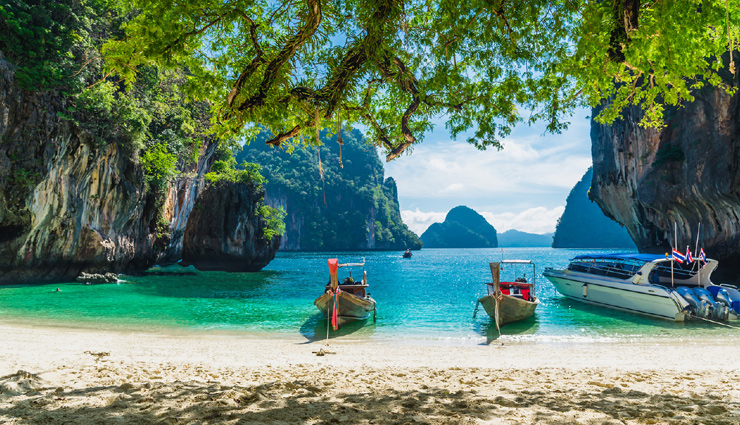 Andaman and Nicobar Islands, also known as Kala Pani is one of the most beautiful places you can visit in India.They include a whopping 572 islands in total out of which only 50 are inhabited by people where rest are either too small, come under forest reserve or used by Indian military as their base.The weather here is moderate and doesn't follow the trends of India. When there is summer all over the mainland, Andamans just start out with monsoon and therefore offer perfect break from the harsh sun.

The glistening clean white sand beaches, wide shorelines and crystal blue waters offer a perfectdestination for the most out-of-world and exquisite vacation experiences.

Here are the must visit places in the Andaman and Nicobar Islands which will take your breath away: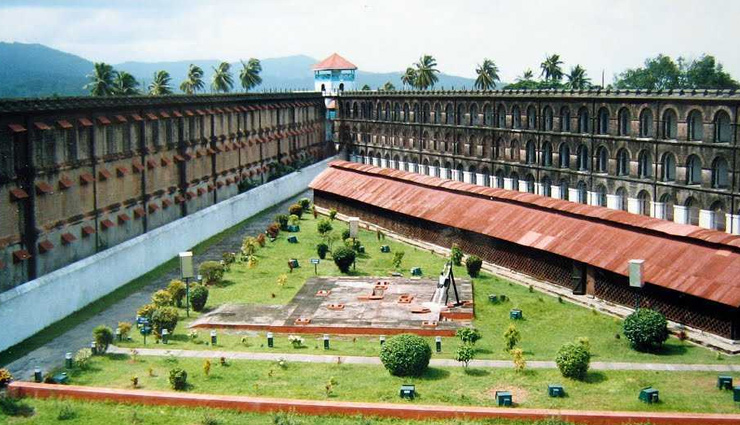 * Cellular jail

Cellular jail, also known as "Kala Pani" is one of the best places to visit in Andaman given its prominence in the Indian freedom struggle. Many brave freedom fighters like Batukeshwar Dutt, Yogendra Shukla, and Veer Savarkar were jailed here.Prominently a place for political exile during Britain's Colonial rule over India. It is now a National Memorial Monument, it also now serves as a hospital for the local population.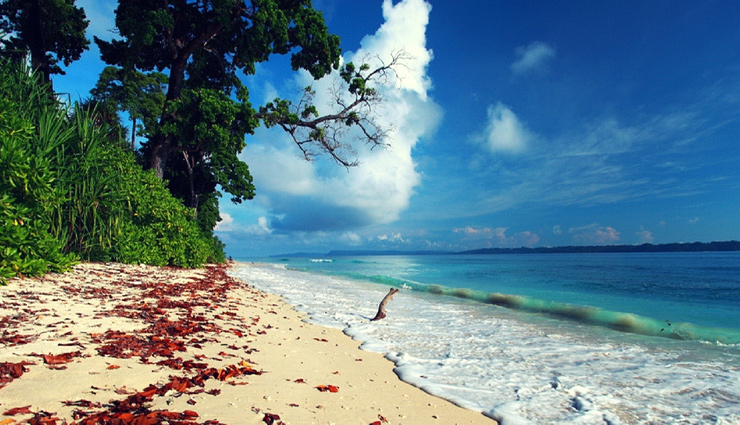 * Havelock Islands

Havelock Island (now Swaraj Dweep) is one of the largest islands in the Andaman archipelago and also the most famous among the various tourist places here. This is famous for its pristine white sand beaches which are lined by palm trees. Havelock Island is also one of the popular destinations for scuba diving in India.It is highly forested, dotted with picturesque villagesand is one of the best diving spots in South East Asia.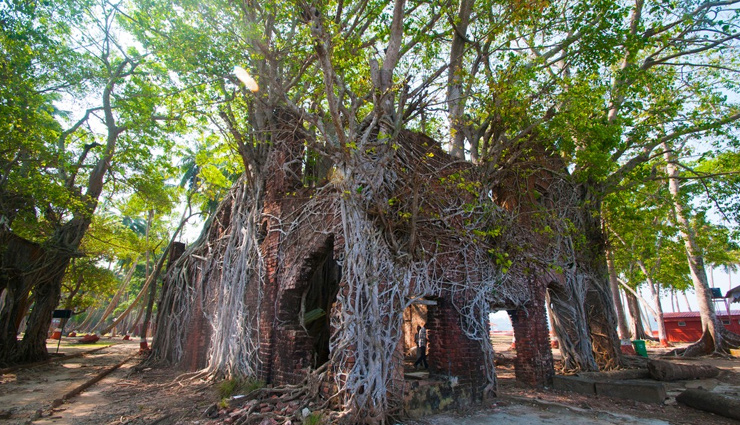 * Ross Island

Located very close to Port Blair, Ross Island is another Historical treasure chest for tourists. This place was first developed by the British after being discovered by Archibald Blair.It was used by the locals until an earthquake. Later it was occupied by Japan and after that by the allies. As a result, it has many interesting Japanese bunkers and government buildings which are worth a visit. It also houses a famous lighthouse which you can visit if you like views.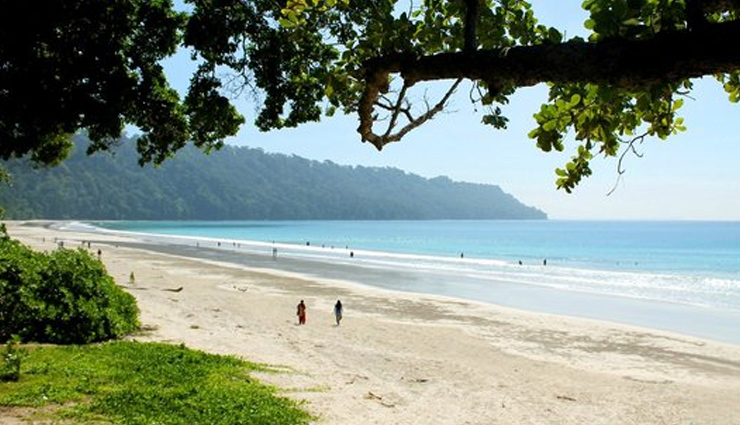 * Radhanagar Beach

Radhanagar Beach or beach 7 is one of the most beautiful beaches in South Asia. It is known for its white sands and turquoise waters. One can simply sit on the sand and enjoy the waves and the sunset or if they want, they can go snorkelling or diving.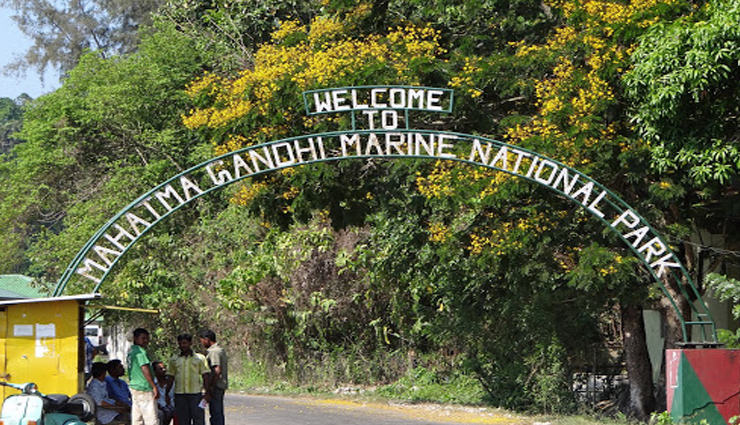 * Mahatma Gandhi Marine National Park

This National Park is amongst some 15 odd islands. It includes Grub Island and Jolly Buoy Island.It has a bewildering bevy of flora and fauna. The most popular part of the fauna is the coral reef which is gorgeous due to its colour. Apart from this, it also has much fauna, which includes in its ranks, starfishes, and saltwater crocodiles. But plan your trip carefully as it accessible only from October to February.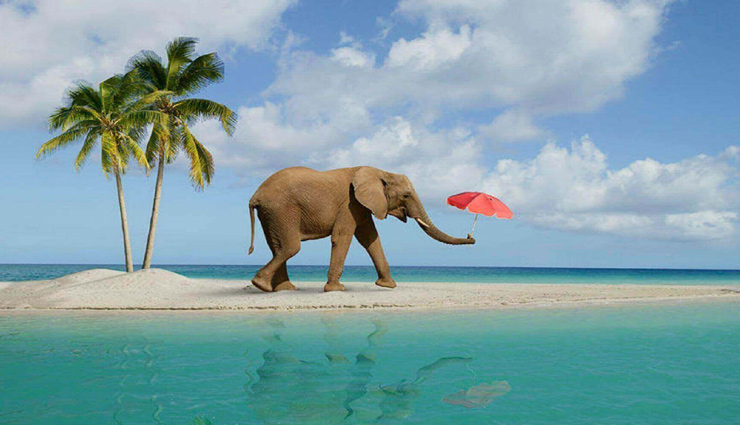 * Elephant Beach

Elephant beach is one of the beaches on Havelock Island. It is famous for its natural beauty as it has both pristine white sands and turquoise waters. It is perfect both for relaxing as well as for fun activities. The most famous part of this beach is its incredible coral reef.You can see this reef for yourself by diving and snorkelling. You can also go jet skiing and banana boating here.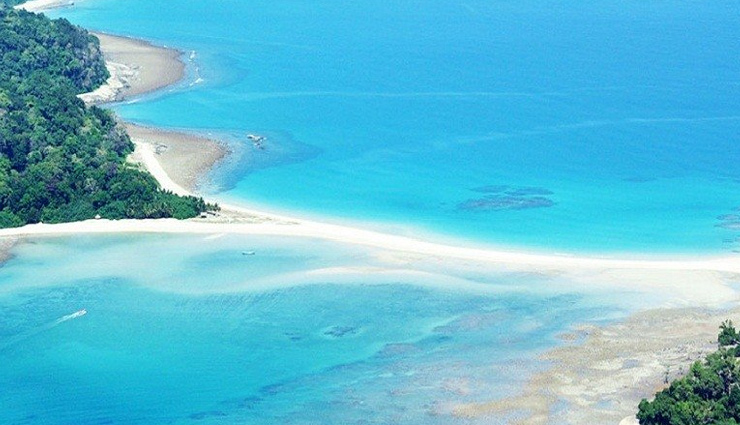 * Diglipur

Diglipur is a town in the Andaman Islands. You can go there by boat, which is an overnight journey. It is very beautiful and the experience of the open sea is overwhelming. You can also drive to Diglipur.The roads go into some very thick rainforests, making for some very interesting driving. Diglipur itself is also very beautiful. Snorkelling is one of the most common activities to indulge yourself here.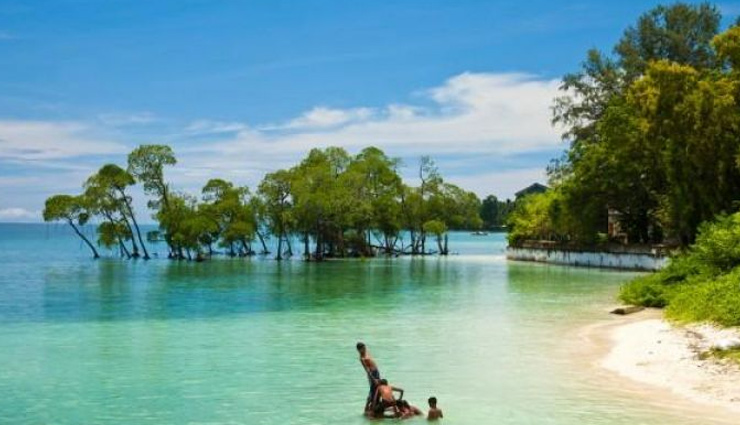 * Baratang Beach

Baratang Island and beaches are one of the best places to visit in Andaman. It is filled with beautiful beaches, Mangrove Creeks, Mud Volcanoes and limestone caves. The Trunk road goes through this island.The limestone caves can be explored, making it a very thrilling and enriching experience. Taking a tour here with a local guide comes highly recommended as it might be quite dangerous and easy to get lost in.