8 Most Famous Ghats To Visit In Varanasi
By: Kratika Thu, 26 May 2022 12:40 PM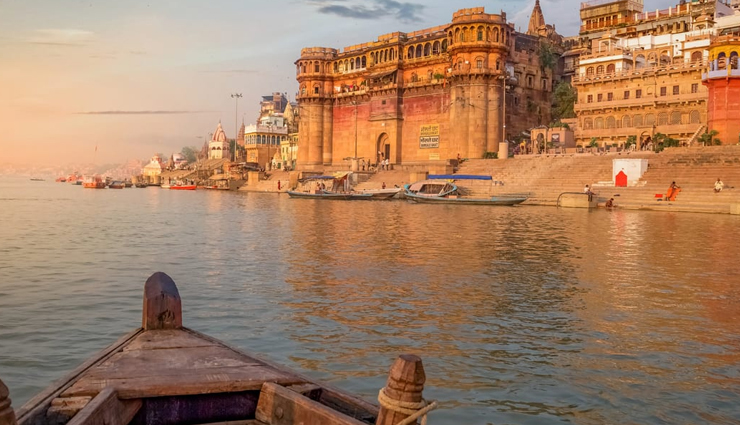 River Ganges is considered to be the lifeline of Hinduism. People believe it to be God who took rebirth to flourish civilization. Varanasi is a sacred city due to the presence of this holy river. There are several Ghats that allow convenient access to this river. Most of these Ghats were constructed during or post the 17th century and a few of them have been linked with mythologies. Each Ghat is believed to have a specific purpose. There are various steps on the Ghatthat lead to the river. Here, in this article, we will tell you some of the most popular Ghats that make this city a heavenly abode.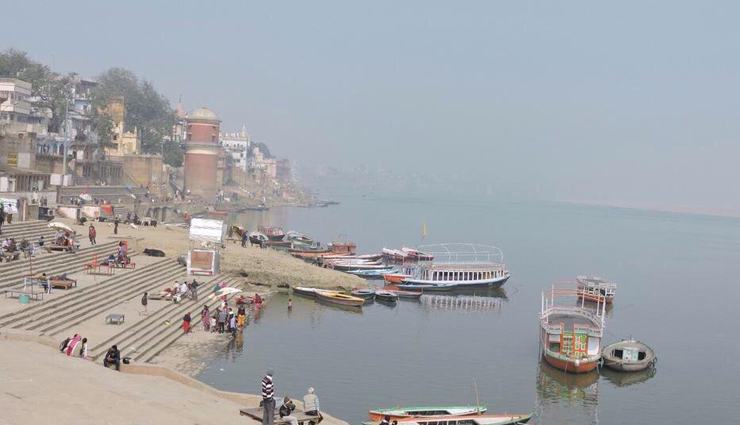 # Assi Ghat

This is the Ghat where the two ancient rivers, the Ganges and the Assi meet. Located at the southernmost end of Varanasi city, this place is not chaotic and crowded. This Ghat has a lot of spiritual significance for people especially Hindus. Bathing in this Ghat before worshipping Lord Shiva's lingam built under a close-by pipal tree is a popular ritual at this place. Assi Ghat has been a preferred place for long-staying tourists.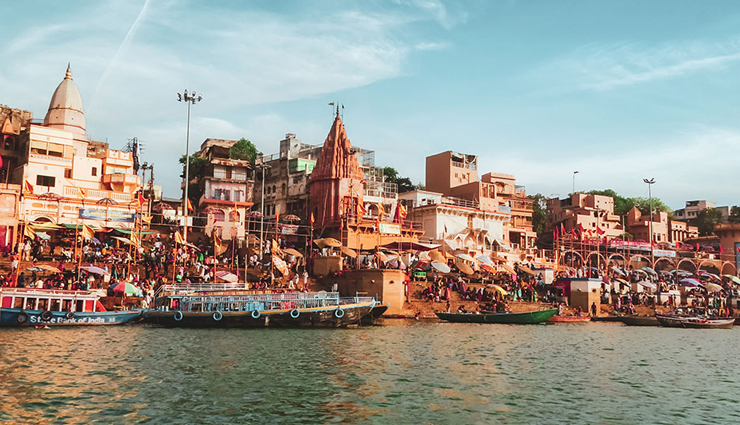 # Dashashwamedh Ghat

At a thirty-minute walking distance from Assi Ghat, there is another popular Ghat "Dasaswamedh". This Ghat is the most important attraction in Varanasi city. People from far-off places come to visit this Ghat. It is the most pious and oldest Ghats in Varanasi where the renowned Ganga aarti is performed every evening.

As per Hindu mythology, Lord Brahma built this ghat to welcome Lord Shiva. People believe that Lord Brahma performed a horse sacrifice rite in the presence of a holy fire on this Ghat. This place witnessed the constant flow of Hindu priests, pilgrims, beggars, and flower sellers to wash out their sins and accumulate good karma. Sitting along these Ghats and watching the beauty of the river for several hours gives a blissful and peaceful feeling that can't be described in words.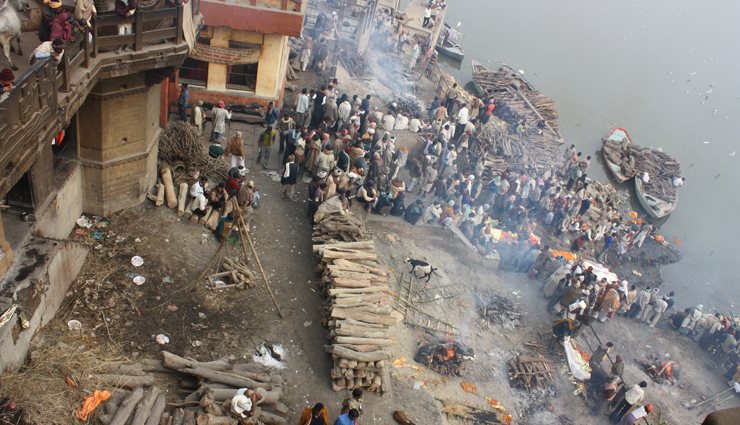 # Manikarnika Ghat

Manikarnika ghat is the place where several dead bodies are burned in Varanasi. Due to this reason, this Ghat is also called the burning Ghat. This is because of the ancient belief that by burning the dead bodies on this Ghat they will get liberated from the continuous cycle of death and rebirth. This Ghat is characterized by heaps of firewood that are lined along the coast and the fires that incessantly burn with the stream of lifeless bodies that are wrapped and carried on crude stretchers by the doms.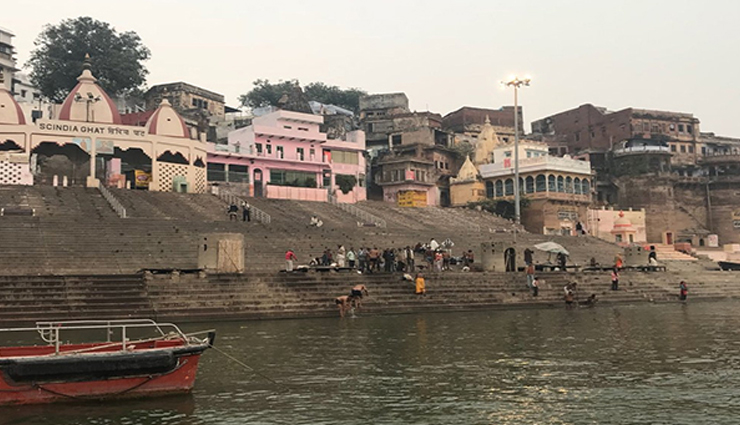 # Scindia Ghat

Near ManikarnikaGhat, is a peaceful and picturesque place called Scindia Ghat. This Ghat is devoid of the grimness of close by ManikarnikaGhat. One of the most special attractions of this place is the half-submerged Shiva Temple located at the edge of the water. This lingam got sunk at the time of the construction of this Ghat in 1830. The fine network of passage overhead the Ghatmasksseveral important temples in Varanasi city. This region is known as Siddha Kshetrathat attracts a lot of pilgrims every day.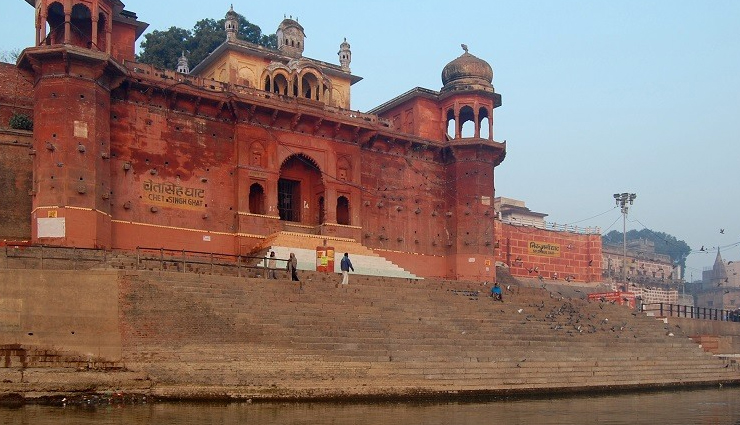 # Chet Singh Ghat

Chet Singh Ghatis the next popular Ghat on our list that is located in front of the historic Chet Singh fort. This Ghat was built in the 18th century by Maharaja Chet Singh, who reigned Varanasi at that time. During the war with the Britishers, Chet Singh constructed a small fortress close to the Ghat. Unluckily, he got defeated and was imprisoned in the fortress. However, he managed to escape the fortress with the help of a rope.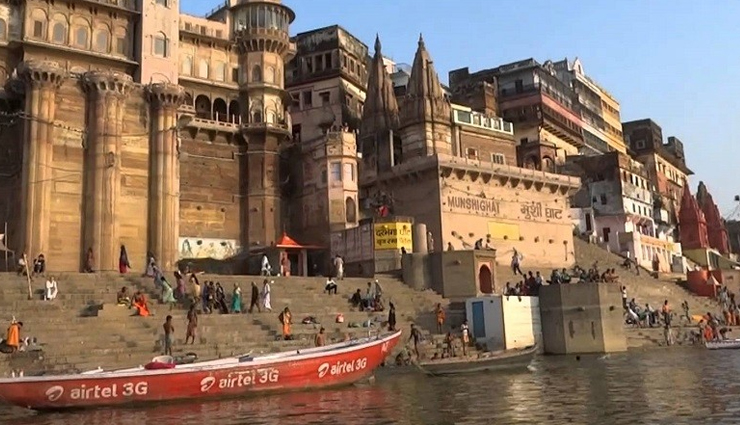 # Darbhanga Ghat

DarbangaGhat is another ancient Ghat that is known for its primitive buildings made using sandstones. This Ghat was constructed in the 1900s by the regal family of Bihar. This is a photogenic Ghat and viewed as one of the most architecturally impressive and visually appealing Ghats in the city. Darbanga Ghat features a grand palace hotel that is available for all tourists to stay while on their visit. Next to it is "Munshi Ghat" that was built in 1912 by Sridhara Narayana Munshi, who had been the then finance minister of the Darbhanga state.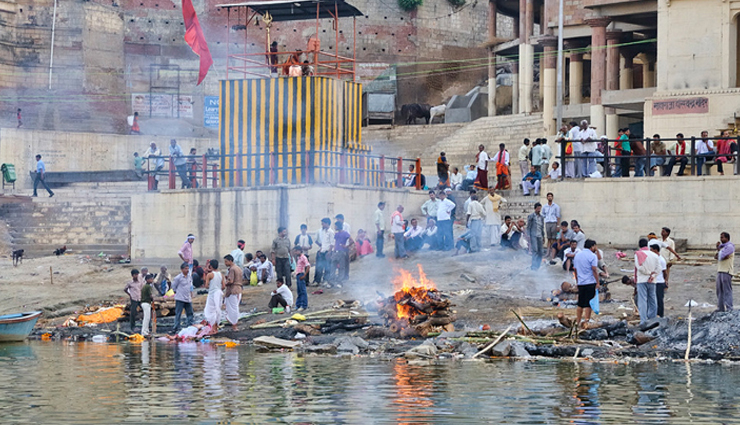 # Harishchandra Ghat

This Ghat is named after the popular king Harishchandra who was popular in history to has not lied at any time in his life. It was believed that God wanted to test him for his virtue of truth by putting him into various disasters, that even caused him to slog in the burning grounds. Due to this reason, this Ghat is called Harishchandra Ghat. There is an ancient belief that whoever gets cremated in this Ghatattains salvation.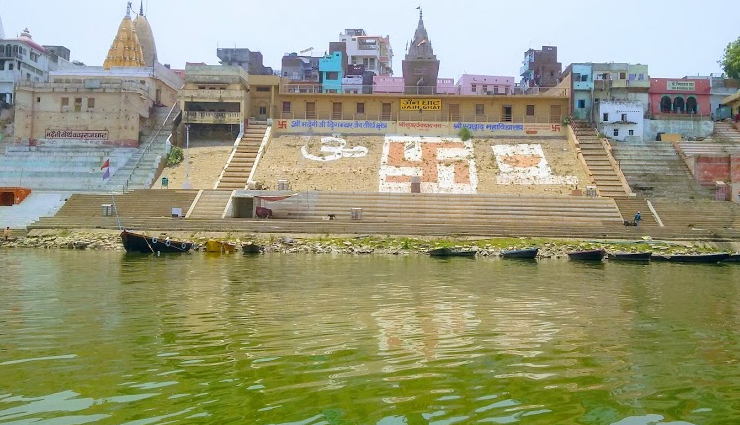 # Jain Ghat

JainGhat is constructed in the remembrance of 7th Jain Tirthankara. Our ancestors believed that he took birth in this area. There is also a temple made in the 19th century to commemorate the saint.
Tags :