8 Most Famous Places To Visit In Agra
By: Pinki Sun, 03 Jan 2021 3:07:53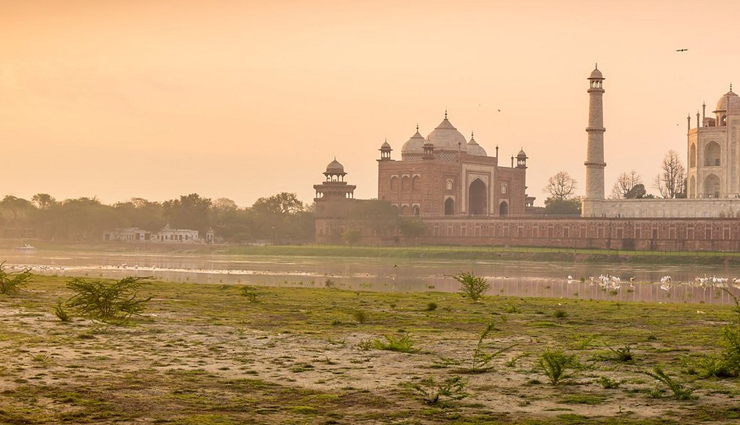 Agra, one of India's most popular tourist destinations, holds an important place in history as it is home to many architectural wonders from the Mughal era. Each site has a story of its own that both tour guides and locals love to talk about. From the Taj Mahal to the Kinari Bazar, here are eight famous places in Agra that everyone should consider having on their travel itineraries.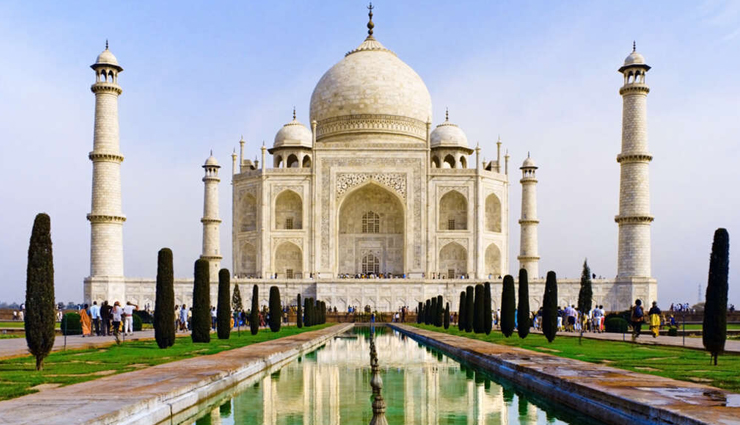 # Taj Mahal

People may not have heard of Agra, but nearly everyone knows of the Taj Mahal. This ivory-white marble mausoleum is the perfect example of the intricacy and brilliance of Persian and Mughal architecture. It was constructed by Emperor Shah Jahan in memory of his beloved wife, Mumtaz Mahal. Today, the Taj Mahal is a Unesco World Heritage site, and it continues to hold the same magical appeal it always has, attracting approximately 8m tourists a year. Viewing of the Taj Mahal is usually permitted from sunrise to sunset, except Fridays. Night viewing of the Taj Mahal is only allowed on five nights of the month: the night of the full moon and the two nights before and after.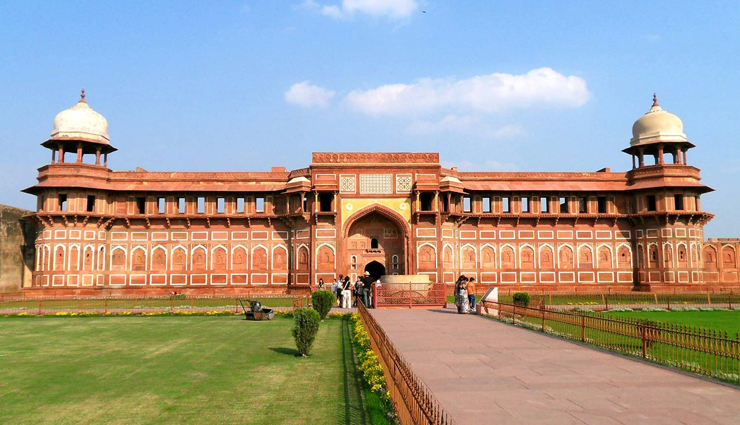 # Agra Fort

As you enter and start to cross courtyard after courtyard, you might realize that Agra has one of the finest Mughal forts in India. This red sandstone and marble architecture exudes power and grandiosity. Emperor Akber began the construction of Agra Fort as a military structure in 1565, and it was later transformed into a palace by his grandson Emperor Shah Jahan. Some of the most iconic structures in Mughal history are still a part of this fort, such as Shish Mahal (Mirror Palace), Diwan-e-aam (Hall of General Audience) and Diwan-e-khaas (Hall of Private Audiences). The Amar Singh gate, which was built to confuse attackers with its dogleg design, is now the sole point of entry to the fort.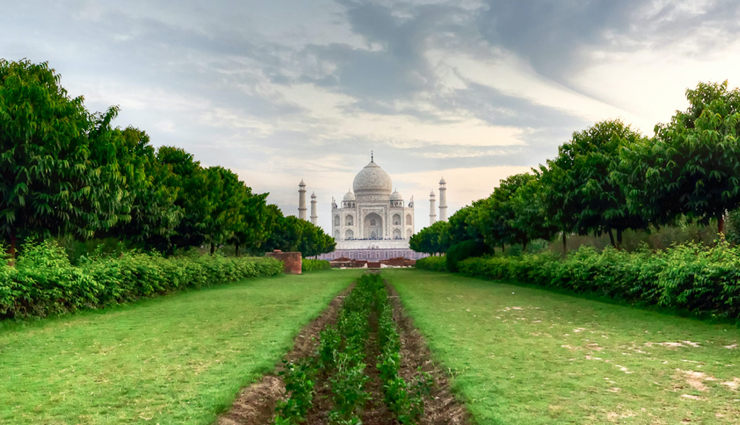 # Mehtab Bagh

Constructed just opposite the Taj Mahal, Mehtab Bagh is a char-bagh (four garden) complex that is considered the ultimate viewing point of the magnificent marble mausoleum. The garden is open from sunrise to sunset and is considered a photographer's haven because you can take some unique photographs of the Taj with a gorgeous backdrop.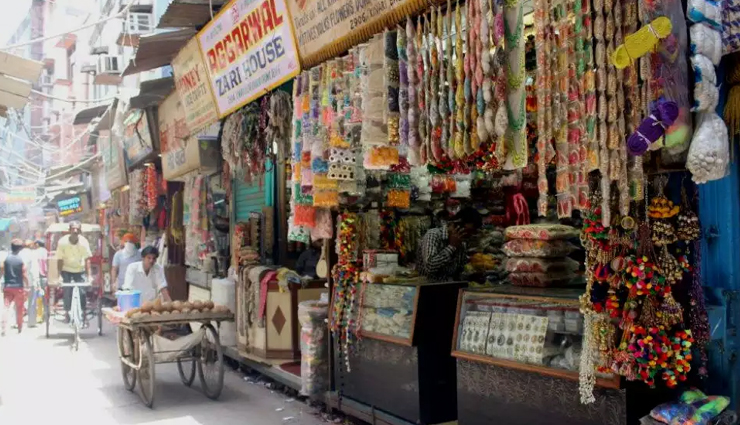 # Kinari Bazar

If you'd like to experience what most of Agra felt like many years ago, Kinari Bazar is the perfect place to visit. It's located in the narrow streets behind Jama Masjid, where colorful little shops spill over, women bargain and cars dodge one another. This is the place where some of the finest jewelry in Agra, as well as fabric, clothing, shoes, authentic snack stalls and Agra's famous marble work can be found. It is also the go-to place for any tiny tidbits related to weddings, like beautifully crafted garlands, bridal veils and groom turbans.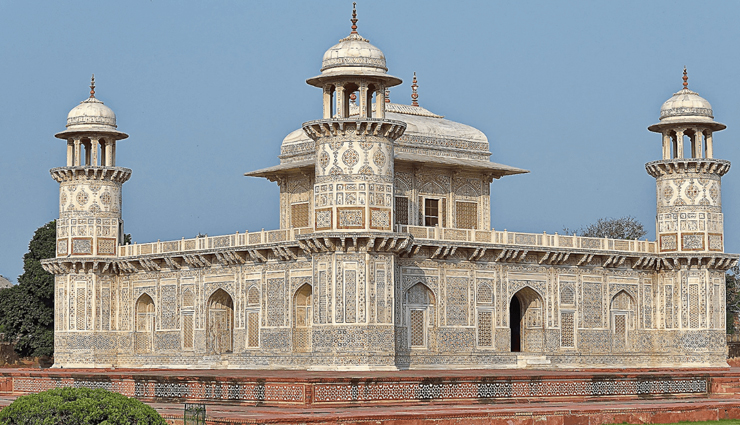 # Tomb of Itimad-ud-Daulah

This tomb was the first to be built in white marble instead of red sandstone, which officially marked the cessation of red sandstone from Mughal architecture. Itimad-ud-Daula is sometimes referred to as the baby Taj or a draft of the Taj Mahal, as it has been constructed with the same elaborate carvings and pietra dura (cut-out stone work) inlay techniques. The tomb is surrounded by beautiful gardens that make it the perfect site to relax in and experience the beauty of an old era that was rich in art, culture and history.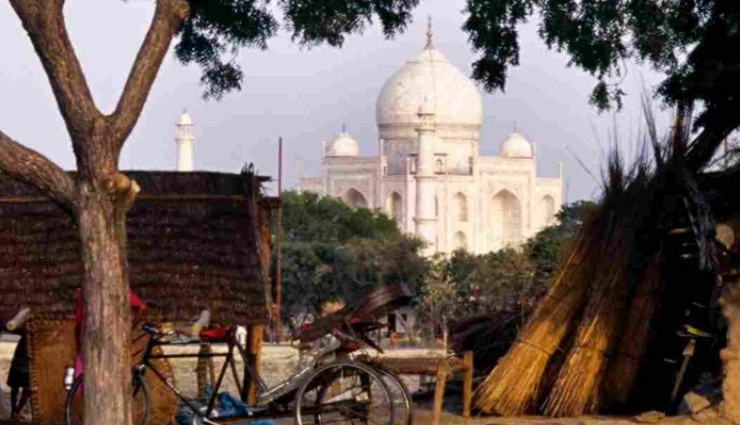 # Korai Village

Located on the Agra-Fatehpur Sikri highway, Korai Village is home to the Kalandar tribe. A day trip will show you what rural life in India is like and give you a feel for their huts, how they cook their food and how they obtain drinking water using a hand pump. The people of this village now earn a livelihood through day tours, as the money collected is used to purchase everyday items such as food and stationery for the kids. These items are then equally distributed among the families. Prior to the tours, the villagers kept bears and would host bear dances to entertain visitors and earn income. However, they lost this opportunity once the government passed animal rights laws. Foreign visitors have had a positive effect on the people of Korai Village, and villagers look forward to entertaining tourists and educating them about their lives. A tour can easily be booked by filling out a form on their website, and the visiting charge is only $10 (£7.75) per person, which is directed towards the village's welfare.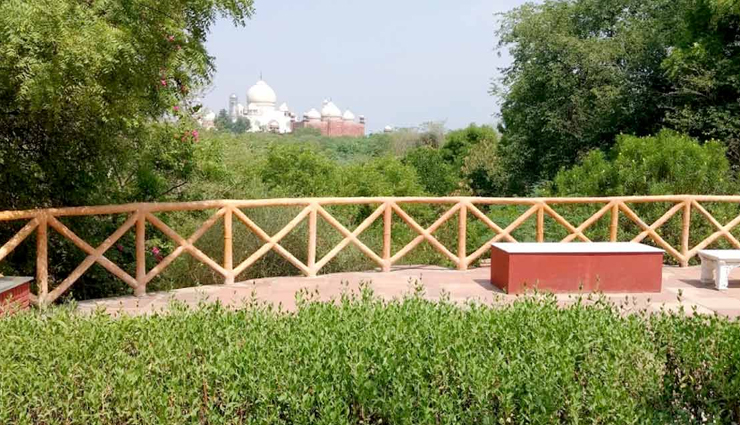 # Taj Nature Walk

Offering a different, more relaxing side to Agra, Taj Nature Walk is located just 500m (1,640ft) away from the eastern gate of the Taj Mahal. This is a place where you can walk around and enjoy some quiet time, especially during the winter. It also offers a view of the Taj Mahal from four main points. As you stroll around the park, look for beautiful birds, such as peacocks and hoopoes.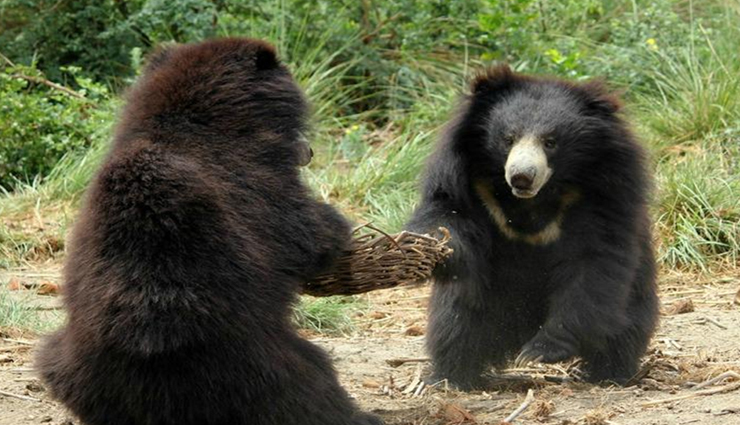 # Wildlife SOS

Wildlife SOS, an initiative started by a group of individuals to conserve India's wildlife, is a great place to visit to spend some time with animals as well as educate yourself about animal cruelty in India. Although Wildlife SOS initially started to rescue the dancing bears of India, it also runs active projects to provide shelter and help to leopards, elephants, reptiles and other animals. Wildlife SOS offers a personal two-hour guided experience that you must pre-book. This involves a guided tour of the facility, a documentary to explain the history of the dancing bears and activities to interact with the bears, such as feeding them fruit or porridge. The center is open seven days a week from sunrise to sunset.