8 Not To Miss Attractions In Gujarat
By: Kratika Wed, 01 Mar 2023 5:59:21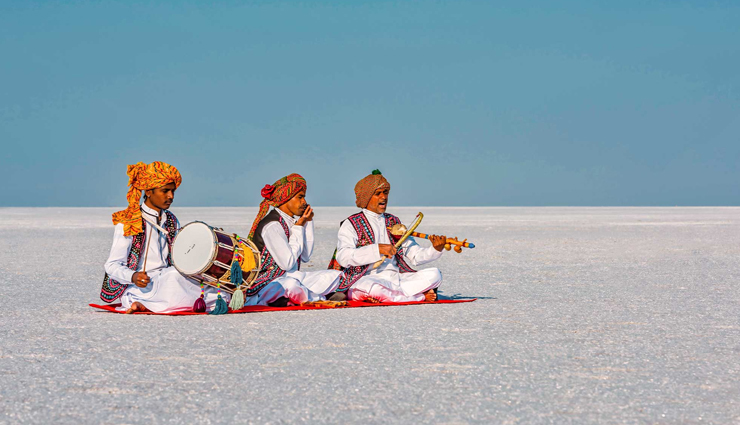 What comes to your mind when somebody mentions Gujarat? Statue of Unity, Dandiya, all India Chardham portals of Dwarkadheesh, colourful traditional clothes, Delectable authentic Gujarati cuisines, great ran of Kutch and many more but there is so much more to this historic and the westernmost state of India that one visit will not be enough.

With a plethora of tourist attractions and a thriving biodiversity this fascinating land holds a lot of charm which has always attracted tourists and traders from far and wide ever since the early ages. The mosaic of cultures, traditions and beliefs is clearly represented through their ethnic beauty and general way of life.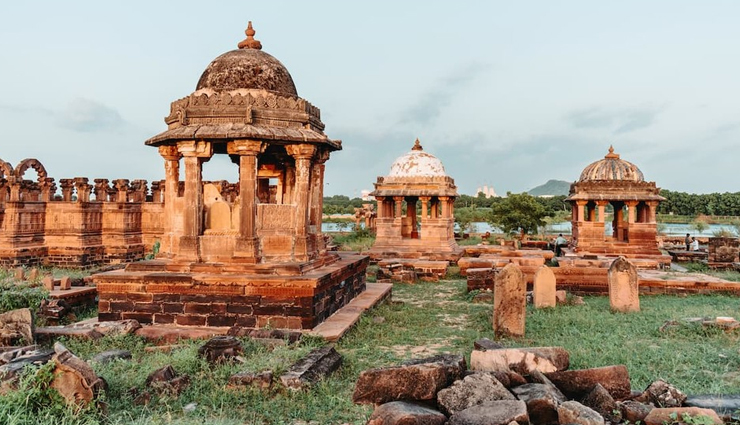 From beaches and national parks to temples and historical sites Gujarat is dotted with so many unique and interesting places that you will get tired of visiting but you will never run out of places to visit.

If you are planning a visit to Gujarat but don't know where to visit then here are a few famous tourist attractions in Gujarat which you should not miss out on exploring: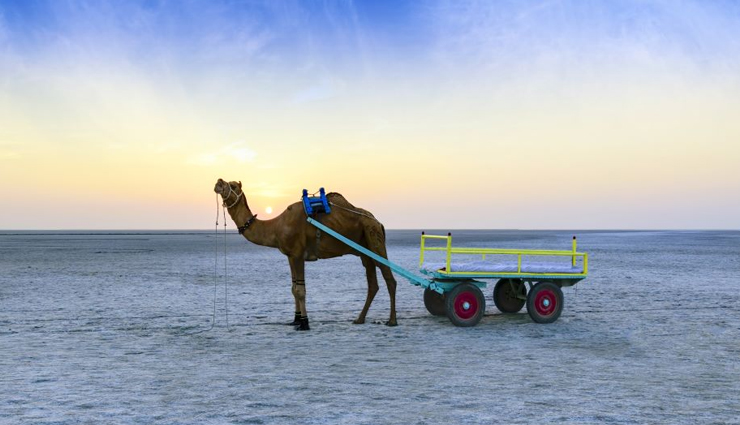 # Great Rann of Kutch

Inhabited by the Kutchi people of Gujarat and probably one of the most unique places in India, this sprawling white salt marsh of Thar Desert is one of the most incredible experiences for anyone looking to have an offbeat travel experience. You can go on a mesmerising jeep safari of Rann or visit it during the celebration of Rann Utsav. During the monsoon season this entire region gets completely submerged under water and is not the right to visit. Winter is another interesting time when you can spot flamingos here who reach here from Siberia.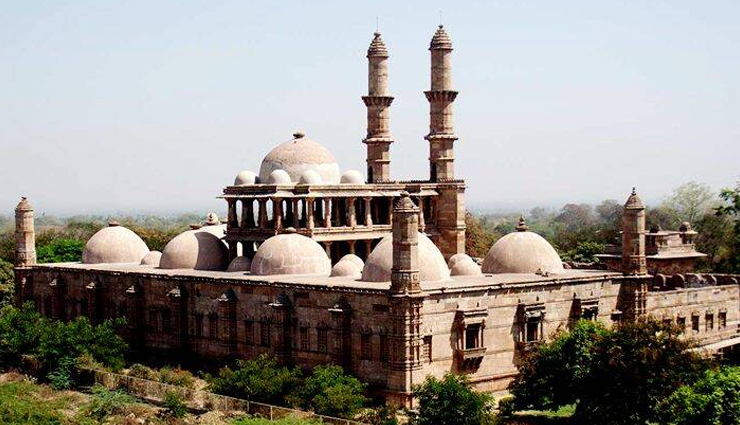 # Champaner – Pavagadh Archaeological Park

Located in the district of Panchmahal this UNESCO world heritage site is situated all around the historial and ancient city of Champaner. Built by sultan Mahmud Begada the entire site is adorned with various forts, Stepwells, tanks, temples, sites dating back to the chalcolithic age and so much more. A visit here will open your minds to a whole new world. The park is especially popular for its various Hindu and Muslim architecture dating back to 15th and 16th century. Walking here you will feel like you have walked into a time machine.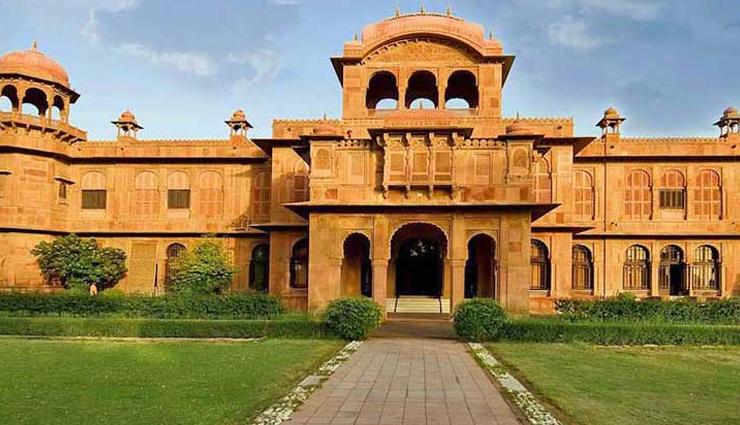 # Lalgarh Palace And Museum

Built during the months of 1902 and 1926 this iconic and magnificently grand palace structure was constructed for sir Ganga Singh Maharaja of Bikaner. Currently parts of its are functioning as a luxurious heritage hotel there are several grand elements that makes this palace extremely royal. With small minarets, finely carved arches and properly primed and formal gardens the famous Laxmi Niwas Palace is also a part of this complex which was designed by a British architect sir Samuel Swinton Jacob.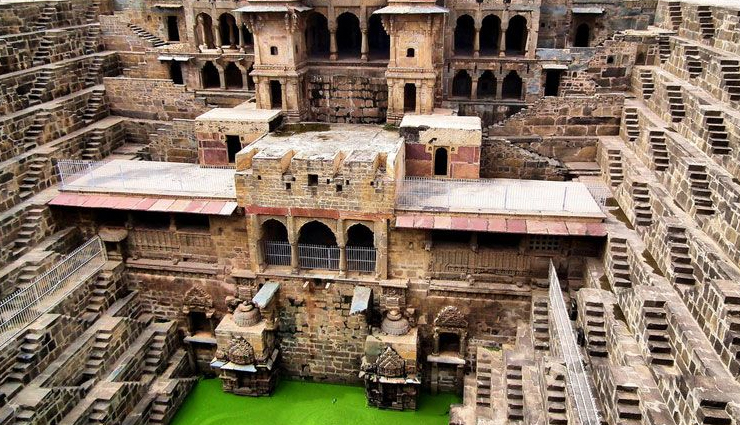 # Rani Ki Vav

A UNESCO world heritage site and well preserved by the government of Gujarat this step well was commissioned in 1603 by the queen of king Bhimdev 1 belonging to the Solanki Dynasty. This is situated on the banks of Saraswati River but why is it a heritage site? After having being covered due to a flood it was later on excavated by the Archaeological Survey of India and their discovery was Spell binding. It is covered entirely with elaborately carved out engravings which is showcased in pristine condition and there are also some intricate and delicate artwork on every inch of the Stepwell making it unique.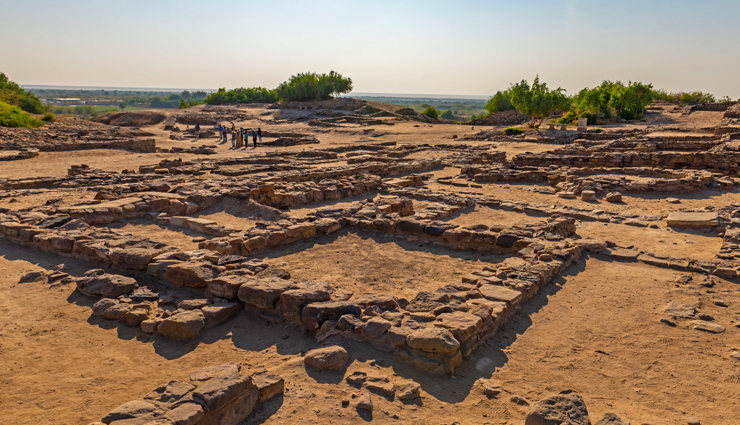 # Dholavira / Lothal

These two historical sites are located at a distance of 5.5 hours and although from faraway it may look like a mound of rocks but these rocks and small structures date back to ages ago to the beginning of one of the earliest civilisations in the world. These Indus valley civilisation sites are of immense importance which gives a small look into the bygone era which had shaped the current foundation of civilisation and visiting here is an eerie feeling but makes you appreciate the developments that the modern man has brought.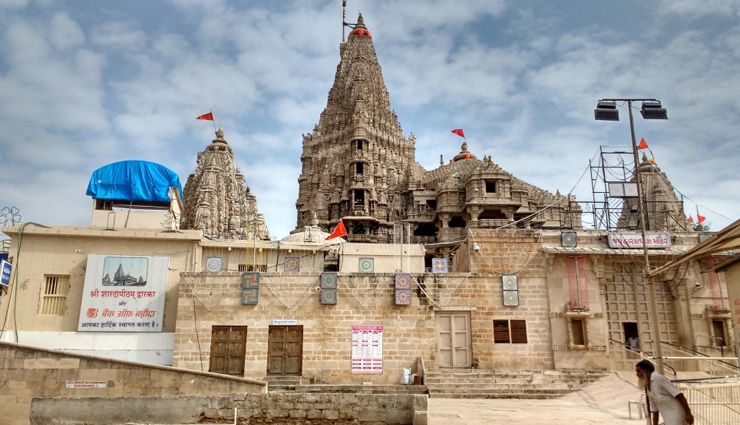 # Dwarkadhish Mandir

This humble looking temple which is believed to have been built by Krishnaji's nephew over his residence place this holy hub for religion is a popular destinations since it is also a crucial part of the All India Chardham Yatra and is visited by Devoute pilgrims from all over the world. The temple can be reached after climbing a series of stairs leading up to the main entrance where the presiding deity of krishnaji is worshipped as 'dwarkadhish' or 'King of Dwarka'. This 5 storied structure is an amazing piece of Chalukyan architectural masterwork and is also referred to as 'Jagat Mandir'.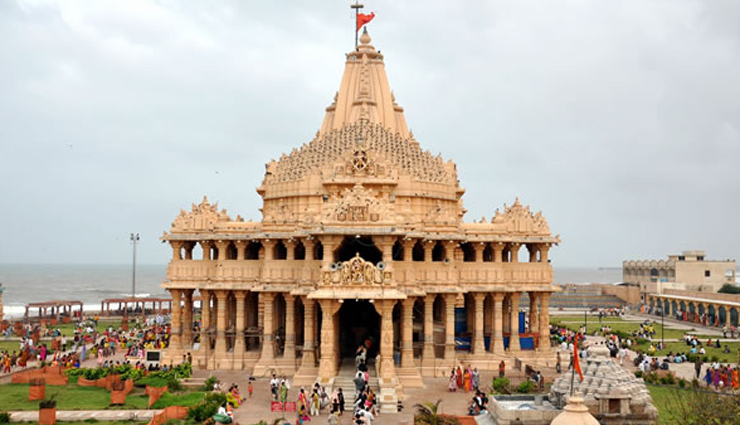 # Somnath Mandir

Situated in the Saurashtra region right on the western coast of Gujarat this temple is said to have been built on top of the very first out of the 12 Jyotirlinga shrines for Shiva Ji right next to the crashing waves and the roaring waters of Arabian Sea. The current temple structure is built in a grand manner under the supervision of Vallabhbhai Patel along with fine carvings and designs and has seen a violent past making it not only an important temple but also a significant historical site.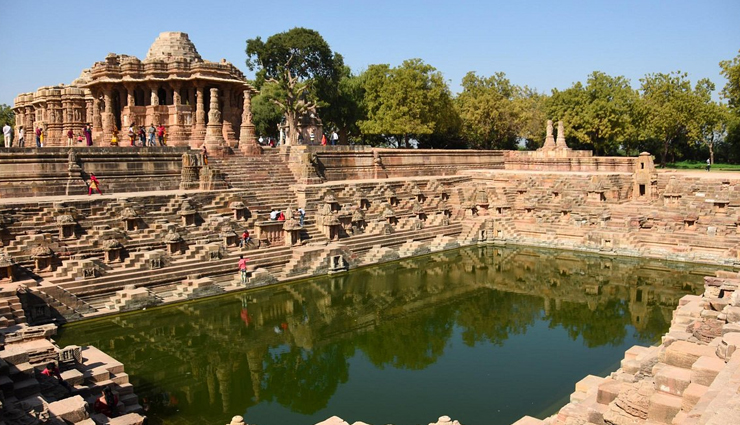 # Modhera Sun Temple

As the name suggests this temple is dedicated to Surya Dev and has found a place on the banks of the river Pushpavati. No puja ritual takes place inside the temple and it is now a fully protected site by the Archeological survey of India and it has an interesting feature of a reservoir. Every inch of the temple, from pillars and ceilings to walls and steps, is adorned completely in extensively fine carvings which in itself is a sight to behold. This is also the site for the colourful and ethnic Modhera Dance Festival where along with mesmerising lightings settings girls also perform traditional dances.