8 Places To Enjoy Snowfall In India
By: Pinki Wed, 23 June 2021 11:18:51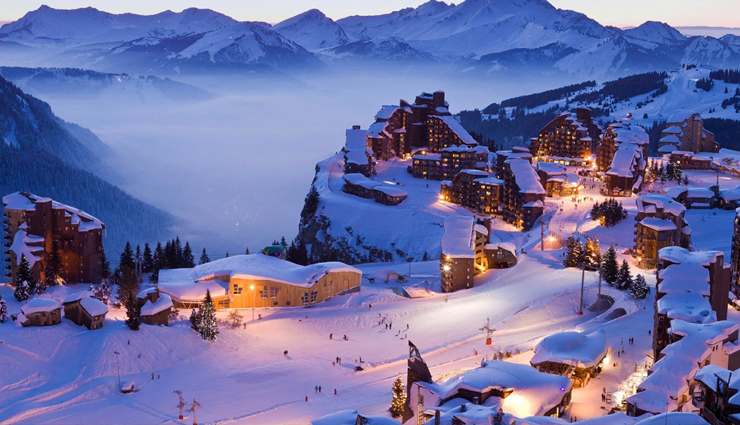 Specks of heaven descending from the sky above; this is exactly what snowfall feels like to those who witness it. Snowfall is like a magical phenomenon right out of fairy tales. And why not?! It is the snowfall that makes winters all the more magnificent! Luckily, just like all the other atmospheric phenomena, winters and snowfall in India hold their own charm. From the first rains to the first snowfall, India is full of surprises. Don't be surprised when we say that there are many places in India with gorgeous snowfall. Travellers looking for that surreal gleam of white winters can have plenty of opportunities in India itself, only if they know where to look.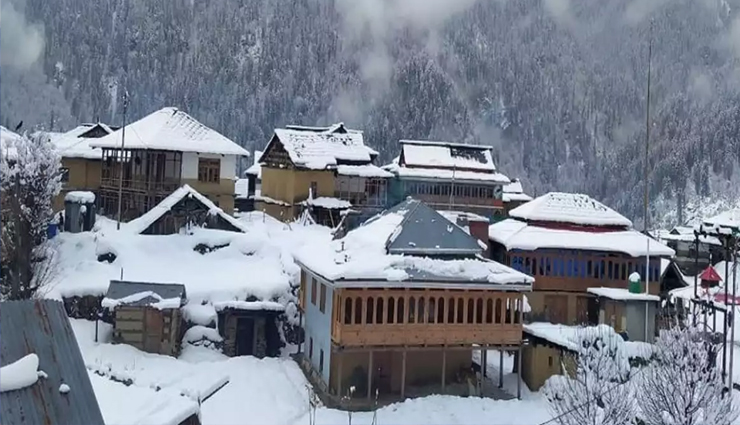 # Kufri

Kufri is a quaint little resort hill station in the district of Shimla. With an elevation of 2,720 metres, Kufri witnesses the most snowfall in India. Also known as Shimla's snow point, Kufri is paradisical when it snows and is one of the best places to visit in November in India to witness the most beautiful snowfall. Imagine being surrounded by snowclad mountains and walking on crisp white snow. If imagining sounds like too much work, try visiting it. Totally worth it!
# Gulmarg

What praise do heavens need? What words can describe the ethereal beauty and charm of Gulmarg? It is one of the very few places in India known for its unadulterated beauty, all year round. However, anyone visiting Gulmarg in winters will tell you the difference. One of the best places in India for snowfall seekers, Gulmarg can be a true delight with a vast snow bed as far as the eye could see. Visit Gulmarg in January and February if you wish to see the beautiful meadows covered in fluffy white snow. From lush green to pure white, Gulmarg is truly a spectacle in all senses.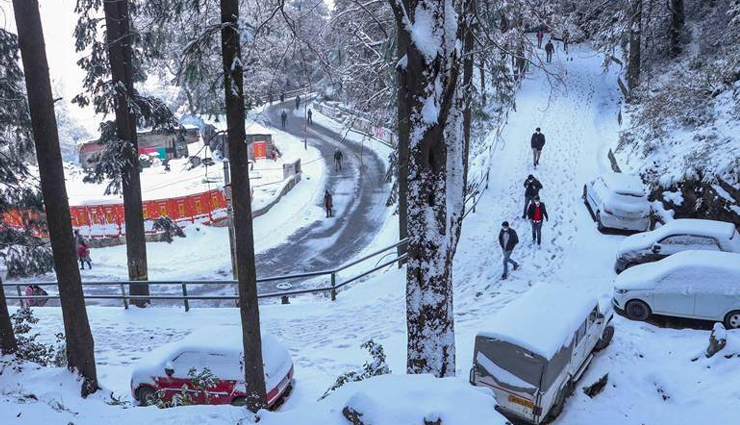 # Manali

Great vibes and Manali go hand in hand. When you crave some good food but with picturesque hills as your view, nothing can beat Manali. A small town, quite popular amongst tourists and travellers alike becomes something else altogether when it snows. Many places in India are incomparable in terms of natural beauty and Manali tops the list with its breathtakingly magnificent valleys. In fact, it becomes one of the top snowfall places in India in December and January. If you happen to be in Manali during these months, do route towards Rohtang Pass, Solang La, and the newly constructed Atal Tunnel. Thank us later!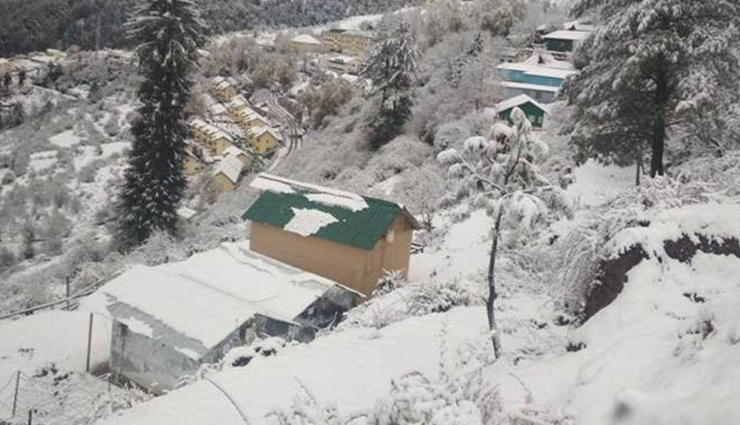 # Mussoorie

With fingers pressed around a warm Kullar of chai as you behold snowclad valleys, Mussoorie is not just a hill station but an unexplainable emotion, a spectacle beyond comparison when it snows. Sitting quietly in the foothills of the Garhwal Himalayan Range, Mussoorie is known as one of the best places to visit in India for a snowfall experience. And if you are able to book a hotel with a view, gazing at the falling snow can be a mesmerizing sight. P.S. If possible, go for a walk till Landour for an unforgettable white winter experience. And do make a stop at Landour Bakehouse; their rose almond cake is delightful.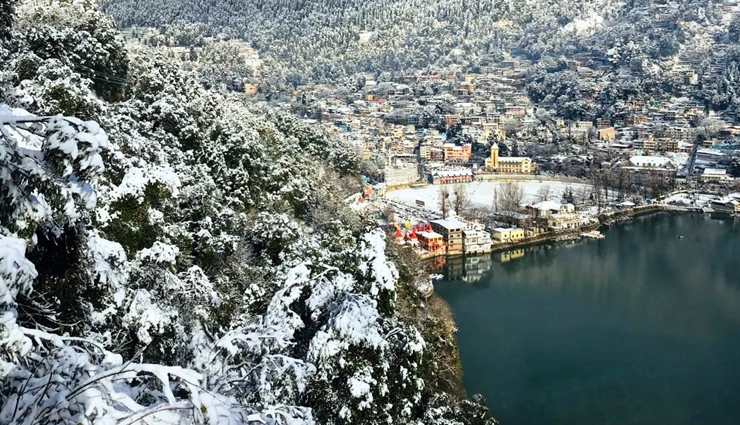 # Nainital

Another resort town, Nainital is situated at an elevation of 2,000 metres in the Kumaon Region. And why Nainital is one of the best places to see snow in India? Because it simply is. Surrounded by green valleys, Nainital acquires a pristine white visage during January. Travellers and tourists looking for places to see snow in India can surely consider Nainital. It won't require much to enjoy the snowfall, just a walk from Mallital to Tallital is all you need. Note: Do pack extra mittens for it can get rather frosty.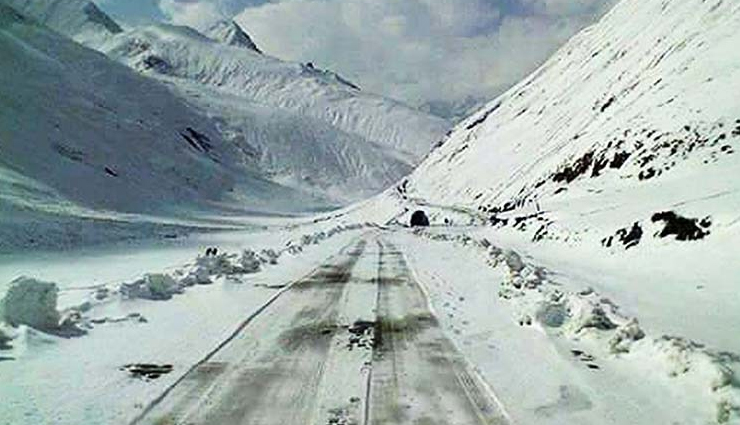 # Leh Ladakh

This Himalayan region is a paradise, a biker's mecca if you will. During September, Leh Ladakh has the best snowfall in India but can get tricky for visitors. However, being able to see Leh Ladakh covered in snow is a dream for many. If you too wish to witness the snow, it is advisable that you keep a check on the weather forecast and then plan your trip accordingly. The glory of Leh Ladakh is beyond compare and when it is supplemented by snow, it is a sight for sore eyes.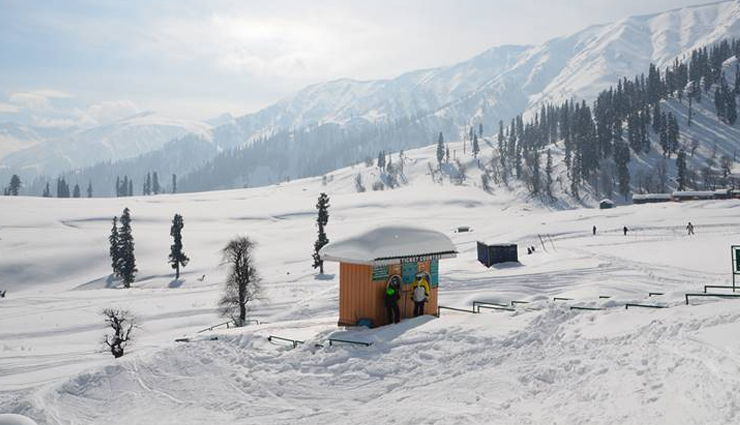 # Zuluk

Colloquially called Jhuluk or Jaluk, Zuluk is a small hamlet in East Sikkim. Perched at a height of 9,400 feet, Zuluk is a jewel that is stashed away in the lower Himalayas. Not many are aware that Zuluk is actually one of the best snowfall destinations in India and because not many people are aware of this Indian snowfall area, Zuluk is comparatively calmer and peaceful with very little active tourism. So, when you plan to experience serenity at its best, Zuluk is the place for you.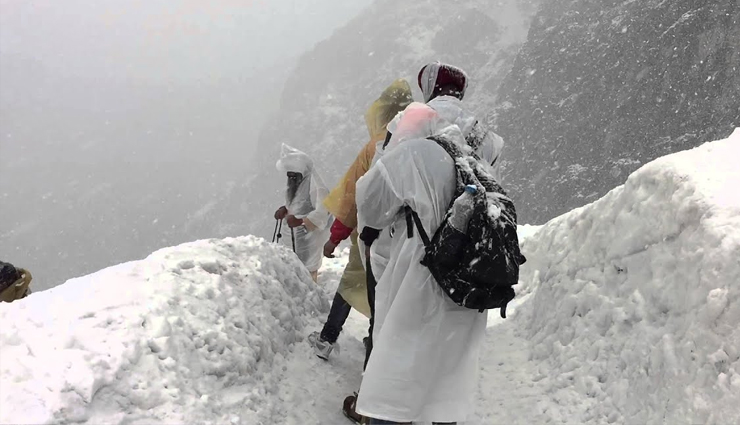 # Hemkund Sahib

Also known as Gurudwara Shri Hemkund Sahib Ji, it is, well, a gurudwara in Chamoli district, Uttarakhand, India. Located at an altitude of approximately 13,650 feet, Hemkund Sahib is not for tourists but for travellers who love the challenges that come along with travel. Hemkund Sahib can be a mesmerizing sight if you can bear the cold. And the best thing about Hemkund Sahib is that it is covered in snow 7 to 8 months a year. That means plenty of opportunities to witness snow and if you are lucky enough, fresh snowfall. Hemkund Sahib trek is, in that vein, a unique fusion of spirituality and tranquillity, and one of the best places in India to see snowfall.