9 Most Popular Festivals To Enjoy In North East India
By: Pinki Fri, 14 Apr 2023 09:20:27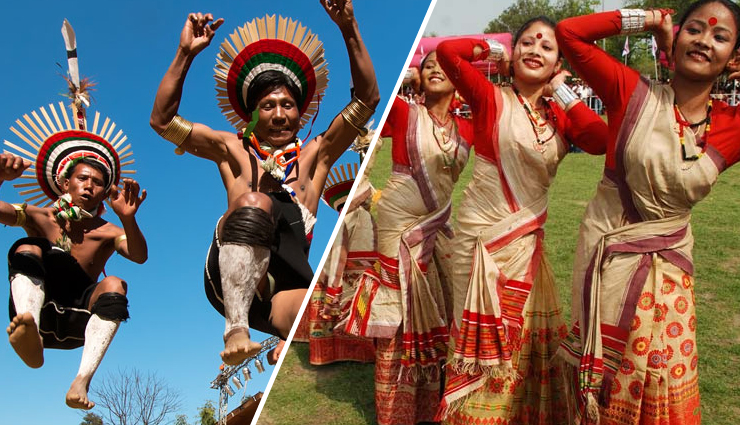 If you have not visited North East India, then the festivals in North East India might just give you a very good reason to do so. North East India is a rich cultural land with many ethnic tribes that have been living here for centuries. Their festivals are a showcase of their cultural roots, music, dance, and festivities. These festivals can extend for several days and give us a peek into the multicultural mix that North East India is endowed with. You can be part of these festivals in North East India if you visit them at the right time of the year. There is music, dance, food, costumes, and a chance to see the North East India tribes. These festivals are a great chance for these tribes to mingle with each other and portray the colors and kaleidoscope of North East culture.

Make a tour plan for North East India or book one of the many North East tour packages. These festivals are just what you will need to feel and experience the rich culture that thrives in this remote part of India that we call the Seven Sisters.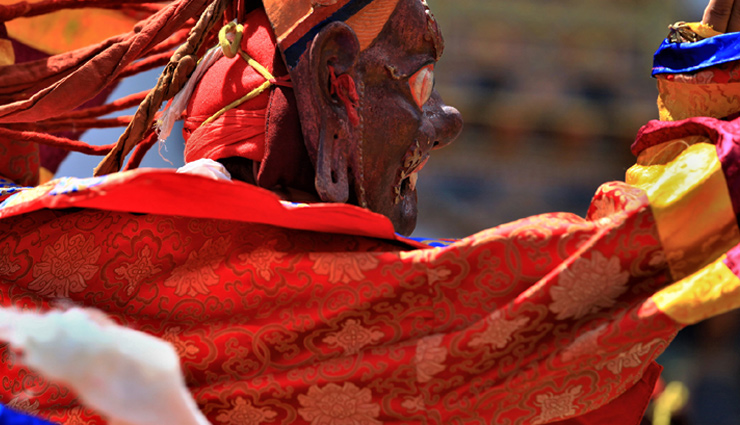 # Losar Festival, Arunachal Pradesh

Losar is a three-day festival that takes place in Arunachal Pradesh. Tribes like Khamba, Memba, Monpa, Sherdukpens, and Na celebrate this festival. Losar is celebrated each year in February. The first day is when grains are offered to local gods. The second day is a day when kings are honored. On the third day, Dharmapala, or the high priest is honored by offerings and prayer flags are mounted on top of houses. Though the festival ends in three days, the festivities keep on going for 10 or 15 days.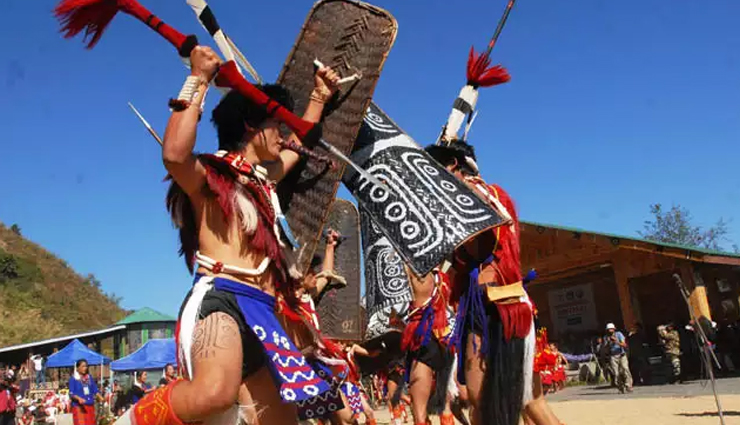 # Hornbill Festival, Nagaland

Hornbill Festival is named after the bird Hornbill. The Hornbill Festival goes on for 7 to 10 days and is celebrated in Kisama Heritage Village in Kohima Nagaland. Hornbill Festival is celebrated by all the tribes in Nagaland. Hornbill Festival is a festival of agriculture and is celebrated in December every year. If you visit Kohima during this festival, you can witness colorful costumes, tribals beating their war drums, and tribals dancing to the beats of drums while wearing colorful headgear. Kohima Night Bazar is the best place to watch this colorful festival. You can participate in events like pork eating and Naga chilly eating competitions.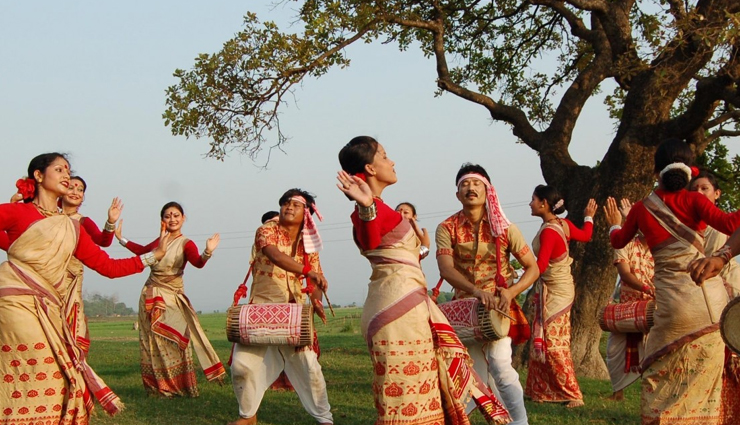 # Bihu Festival, Assam

Bihu Festival is celebrated to celebrate the Assamese New Year. It is one of the major festivals in North East India. Bihu is celebrated in April every year. On the first day, cattle like cows and buffaloes are bathed and fed. People greet each other on the second day and gift each other with shawls, towels, and such fabrics. All the men and women perform the famous Bihu dance. Sweets are prepared and local Assamese delicacies are prepared.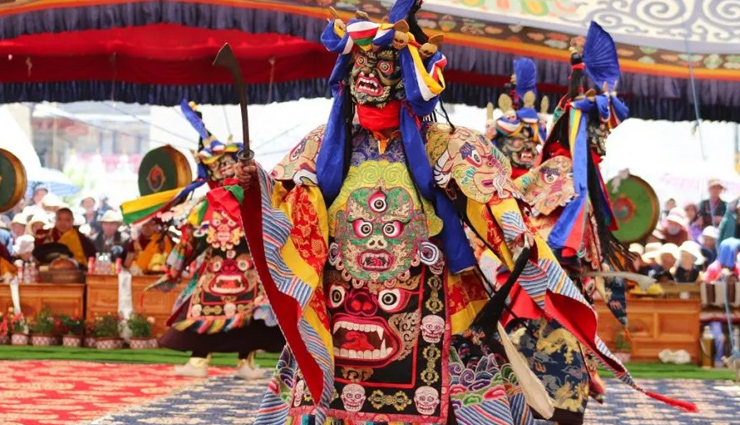 # Saga Dawa, Sikkim

Saga Dawa is a religious Buddhist festival that is celebrated in Sikkim. It is celebrated from May to June. Saga Dawa is a celebration of the birth, enlightenment, and death of Gautam Buddha. Devotees go round monasteries and offer water, incense sticks, and dhog. They chant mantras and turn the prayer wheels. Saga Dawa falls on the full moon day in the lunar month and is considered to be very auspicious.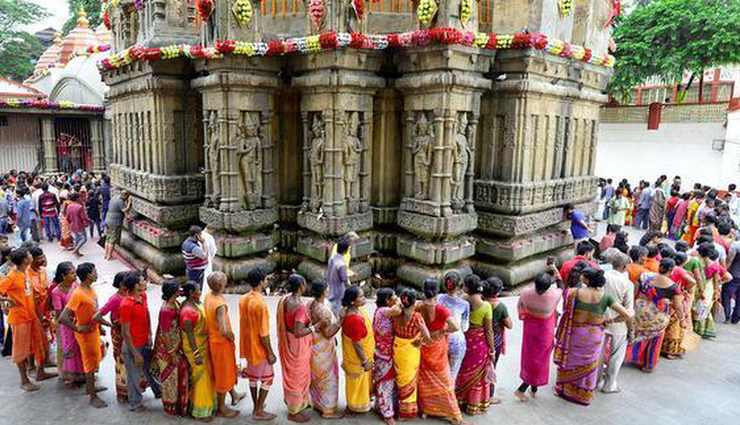 # Ambubachi Mela, Assam

Ambubachi Mela is celebrated in Kamakhya Temple in Guwahati, Assam every year. It is a religious festival during which devotees pray to Goddess Kamakhya Devi. This festival is so large that it is called the Mahakumbh of the East. According to legends, Kamakhya Devi undergoes a menstrual cycle at this time of the year. The temple doors are kept closed during this period. People are allowed to pray to her from the outside. Tantriks perform various occult rituals during this period. The festival is celebrated during June every year. The temple doors are open after three days. People can then enter the temple to pay devotion to Kamakhya Devi.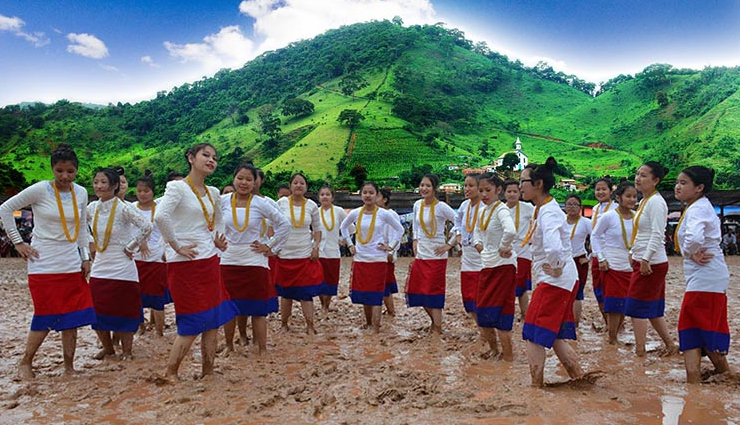 # Dree Festival, Arunachal Pradesh

Dree Festival is celebrated in Arunachal Pradesh by different tribes to pray for a good harvest and crop. It is celebrated during July each year. Dree Festival was celebrated by Apatani Tribe, it became so popular that all other tribes also started to celebrate this festival. During this festival, people pray to various gods like Harniang, Tamu, Danyi, and Metii. The festival is celebrated in different parts of Ziro Valley in Arunachal Pradesh. Tribals celebrate this Dree Festival with traditional dance and music. Beer is brewed by women and cucumber is distributed to all. Various sweet delicacies are made from rice and millets.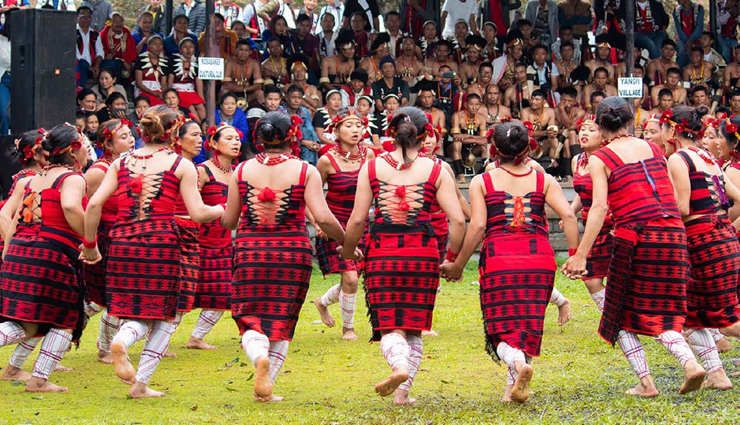 # Moatsu Mong, Nagaland

Ao tribe of Nagaland celebrates this Moatsu Mong Festival to celebrate the completion of the sowing season. This festival is celebrated from May 1 to May 3 every year. Moatsu Mong Festival is celebrated mainly in the Mokakchung district in Nagaland. This festival is celebrated for three days and is mainly a festival that is celebrated to pray for a good crop. Beer is brewed, wells are cleaned and different delicacies are prepared. Men and women put on colorful tribal garments. Men perform warrior dance and women sing songs and sing praises for their villages. Many cultural programs take place during this festival.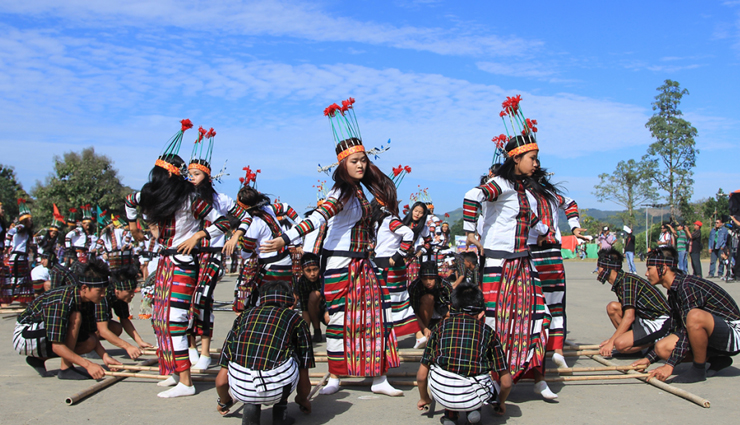 # Anthurium, Mizoram

Anthurium is a type of exotic flower which grows in the North-Eastern state of Mizoram. The Anthurium Festival is a festival that celebrates this very flower. Reirek is a small village where you can participate in this festival. Anthurium Festival is celebrated in September every year. Many festivities are part of this festival. There are dance performances by tribes, traditional music performances, and local cuisine is prepared. Tourists can visit Mizoram during this period and participate in this cultural festival.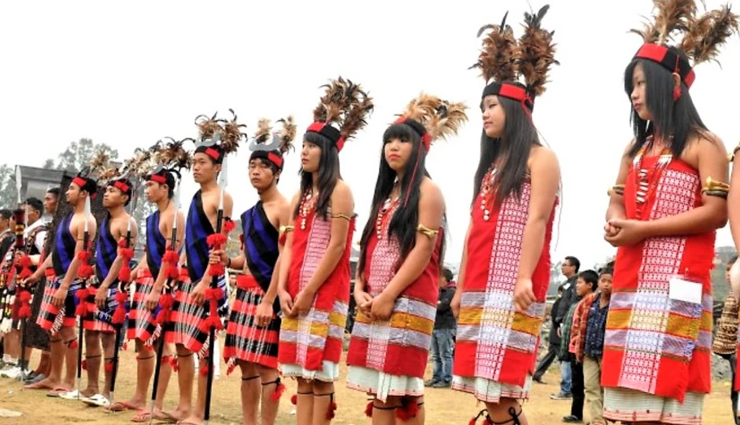 # Lui-ngai-ni, Manipur

February 14 and 15 are the time when you should visit Manipur. This is the time when the Lui-ngai-ni Festival is celebrated by the Naga tribes. Although the festival is celebrated by Naga tribes in Nagaland and Naga inhabited villages in Manipur as well. This is a time when tribes mix and celebrate the sowing of seeds. The seeds are blessed for a good crop. Rituals relating to sowing seeds are performed. Naga tribes dance their folk dances and traditional cuisine is prepared at this time.