9 Most Preferred Sites For Trekking And Camping In Manali
By: Pinki Tue, 08 June 2021 4:56:03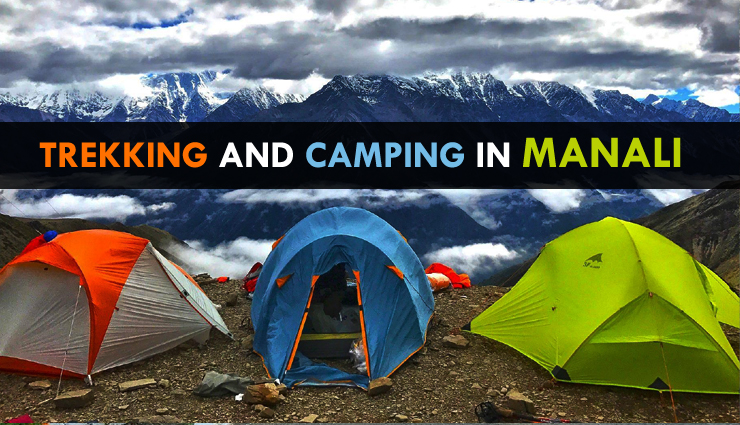 Nuzzled between the colossal snow-clad mountains, Manali enjoys a picturesque view of the Pir Panjal and the Dhauladhar peaks. The hill station offers an idyllic view of the valley while the Beas River gushes along the sprawling meadows. Sheathed in the lush green pinewood forests, Manali is an ideal place to unwind. Apart from the scenic beauty, the hilltop offers a bunch of river adventures and trekking trails that make Manali a tourist magnet for backpackers and hitchhikers.

Here are some of the most preferred sites for trekking and camping in Manali that every adventurer should explore:
# Beas River

The Beas River spurts its crystal clear water along the splendid hills and postcard-like sceneries of Manali. Originating from the Beas Kund region, amidst the Himalayan range, Beas River falls down to the Sutlej Basin in the state of Punjab before entering Pakistan. Apart from the holy water of Beas River attracting pilgrims from all over India, the myriad of adventurous activities like river rafting and riverside camping in Manali make Beas River one of the best spots for a vagabond.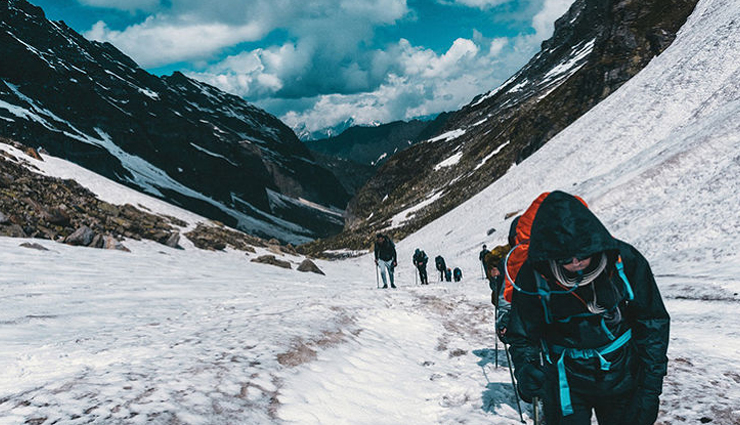 # Hampta Pass

With a diverse range of tracks in the Hampta Trekking Passage, one can get fall in love with the scenic landscapes of Manali, its open green pastures and glacial valleys. Located at a height of 14,100 feet, Hampta Pass is one of the most exciting and adrenaline-pumping conduits in Himachal Pradesh. Since this is a crossover trek, it offers the tourists with two wonderful valleys – Kullu and Lahaul, that have an entirely different landscape. Although the trek starts from the forest-covered hilltop of Kullu, it comes to an end in the cold deserts of Lahaul. The Hampta Pass, in totality, gives a panoramic sweep of diverse sceneries, making it a truly breathtaking trail for trekking in Manali.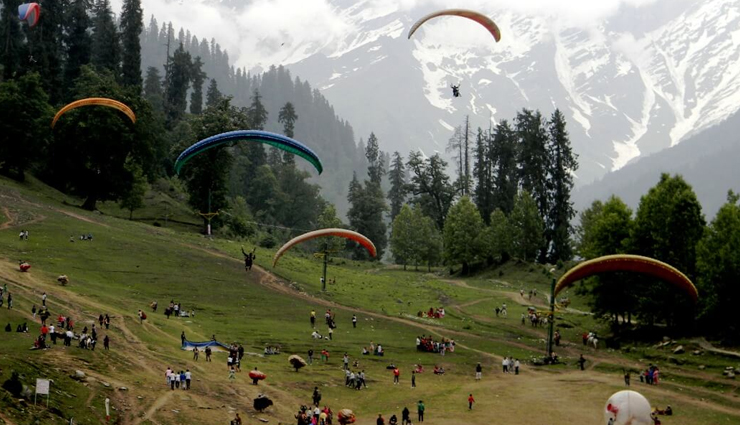 # Solang Valley

Solang Valley, also known as 'Snow Valley,' is truly an abode for all the adventure enthusiasts who are looking forward to camping in Manali. With activities like parachuting, paragliding, zorbing, quad biking, gondola, snowmobiling, horse riding, skiing, and cable-car rides, you are bound to get an adrenaline rush. The valley offers a mesmerising view of the surrounding snow-clad peaks, making it one of the best spots for adventure camps in Manali.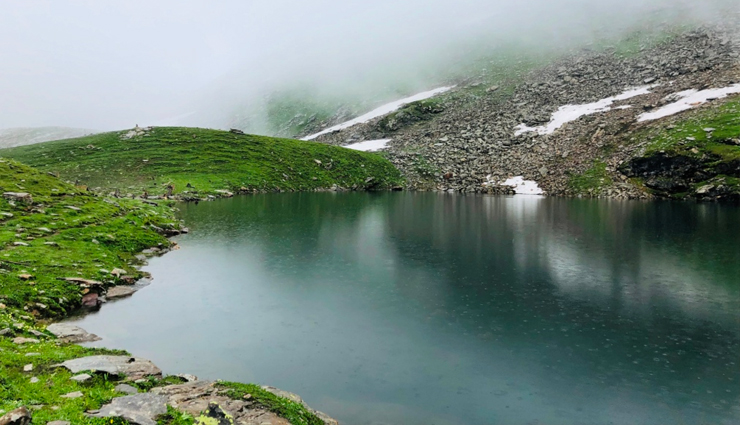 # Bhrigu Lake

Bhrigu is a glacial lake located at a height of 14,100 feet at the Kullu district in Himachal Pradesh. It gets its name from Maharishi Bhrigu who used to mediate near the lake. Apart from the snowy landscape, a striking view of Rola Kholi and Pandu Ropa makes Bhrigu Lake one of the best spots for camping and trekking in Manali. On the trek, you can walk through the backwoods trails from Gulaba to Rola Kholi where you can explore old towns, apple plantations, green pastures and meadows.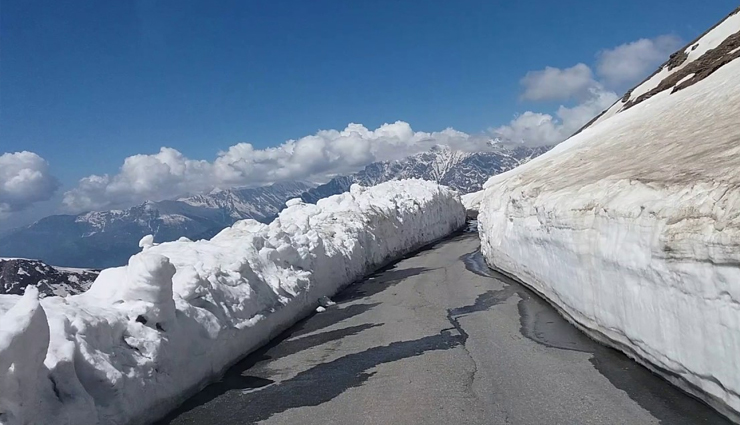 # Rohtang Pass

Rohtang Pass serves as a gateway to Lahaul and Spiti Valley. It enjoys a strategic location owing to which it offers spellbinding view of Lahaul Valley and Chandra River which makes it one of the most visited destinations for trekking near Manali. One can enjoy some exciting adventure sports like skiing, ice-skating, sledge rides, and paragliding here. As you move forward, the magnificent twin peaks of Geypan can be seen approaching, giving it a much ethereal vibe. Since Rohtang Pass is counted amongst some of the most dangerous sites, novice drivers should avoid plying on these roads. Yet, in the same breath, this is also a popular spot that is covered in many Manali tour packages.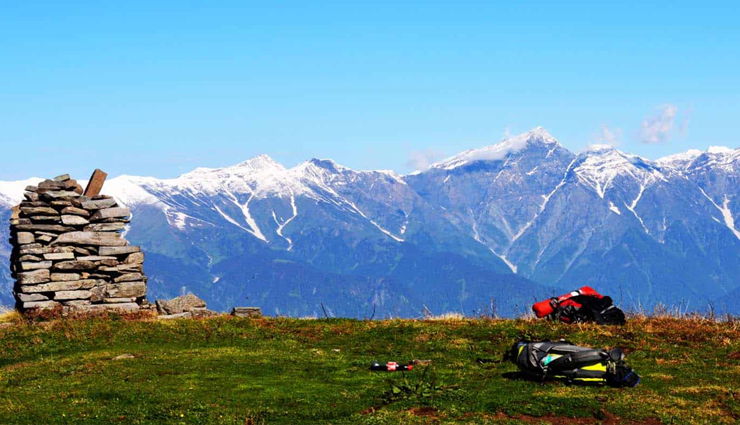 # Chandrakhani Pass

Chandrakhani Pass stands out as one of the most tranquil and serene sites for trekking and camping near Manali. Situated at an elevation of 3660 meters in the Kullu valley, Chandrakhani Pass offers an alluring view of Pir Panjal, the Deo Tibba crest, and Parbati mountains. Apart from this, the Chandrakhani trekking pass also offers a spellbinding view of the Kullu valley that travels along throughout the excursion. Owing to its peaceful atmosphere and mesmerising landscapes, Chandrakhani Pass is another pick for a couple's trip to Manali.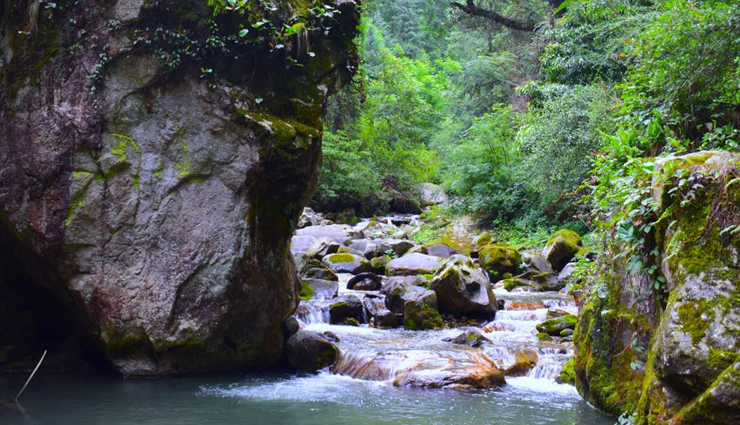 # Tirthan Valley

Tirthan Valley is one of nature's miracles that Himachal Pradesh boasts of. Adorned with a picturesque view of lush green forests and crystal clear lake, the valley offers an immaculate destination for a trekking camp in Manali. Known as Himachal's best-kept secret, Tirthan Valley is an ideal spot for adventurers and nature-lovers alike.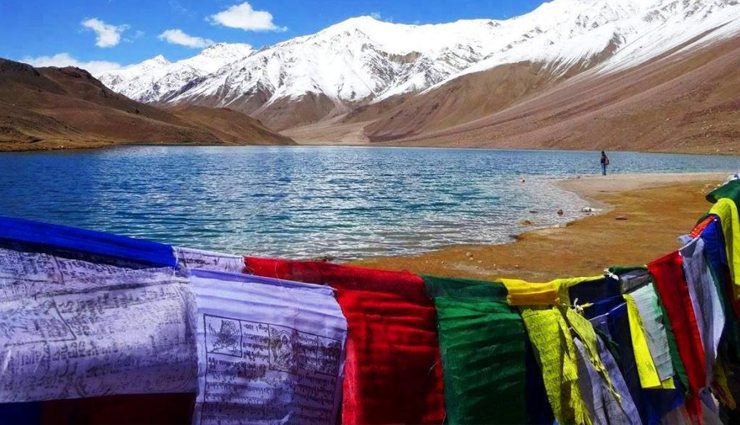 # Chandra Tal Lake

Chandra Tal, also known as 'Moon Lake,' is one of the best trekking places in Manali. It is a crescent-shaped basin that is located at a height of 4300 meters and only 6 kilometres far from the Kunzum Pass in Spiti and Lahaul. One of the most awe-inspiring things about this lake is that it changes its colour with the colours of the sky. Flanked by the Chandra Baga mountain range, Chandra Tal is one of the perfect spots for trekking camps in Manali.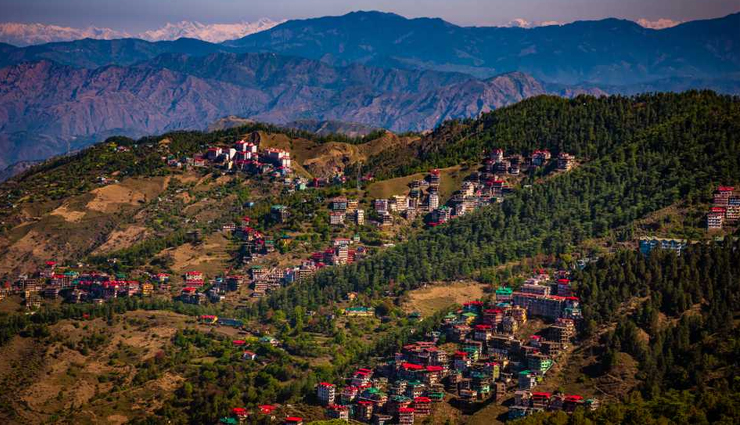 # Kothi Village

The quaint town of Kothi offers a splendid view of glaciers, snow-capped mountains, and Beas River that gushes through a deep and narrow gorge. Located 15 kilometres away from Manali, Kothi offers an enthralling view for trekkers on their way to Rohtang Pass. So, if you are looking for a magnificently remote location for an escape from the hectic city life, Kothi serves as one of the best options.