9 Unbelievable Facts About Padmanabhaswamy Temple
By: Kratika Fri, 03 Sept 2021 8:05 PM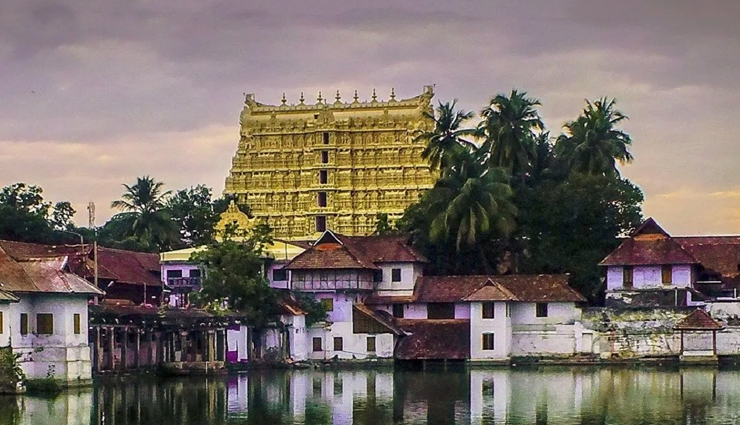 The history and secrets of the Padmanabhaswamy Temple of Kerala are beyond imagination. People are slowly but surely getting inquisitive to know more about the treasure and the vaults of the temple. There has been quite some news about them which have further increased the curiousness of the general public and why wouldn't it? Have you ever seen gold worth $18 billion? No, you did not read the numbers wrong. It is actually true. This temple full of treasure has been a talk of the nation ever since. No treasure room, vault or lottery in movies can ever beat the amount of gold this temple had in it.

To start with, the Padmanabhaswamy Temple does not look as mystical as it is from the inside, it is like any other South Indian temple, which is undoubtedly beautiful and welcomes thousands of devotees on daily basis. The temple is in Thiruvananthapuram in the state of Kerala. The temple dates back to the 8th century and is dedicated to Lord Vishnu.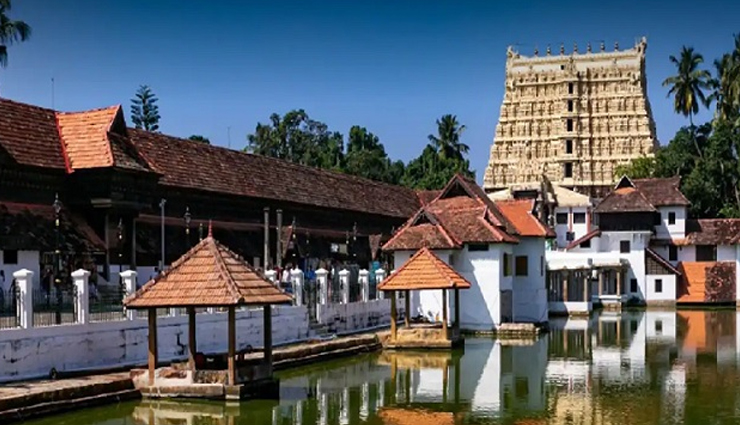 # The otherwise sacred and simple looking temple has underground chambers, deep inside the surface which have treasures in them.

# There are in total six vaults in the temple which were totally secured and were taken care of by the royal Travancore family.

# The treasure in the vaults is being accumulated for thousands of years literally and dates back to 200 B.C.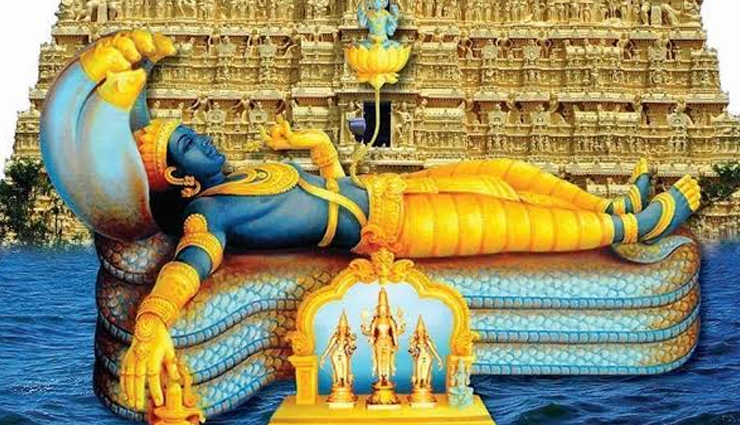 # The six vaults of the temple are named as the alphabetical letters from A to F. Vault C to F had been opened earlier and a tremendous amount of treasure found in them.

# It was said that vault A and F cannot be opened since they have a curse laid on them but later, the Supreme Court gave orders in 2011 to open vault A.

# The total value accounted for all the treasure found till the present time is around $18 billion, which is more than the wealth of Mughals, Nizam of Hyderabad, and the British crown jewels all combined together.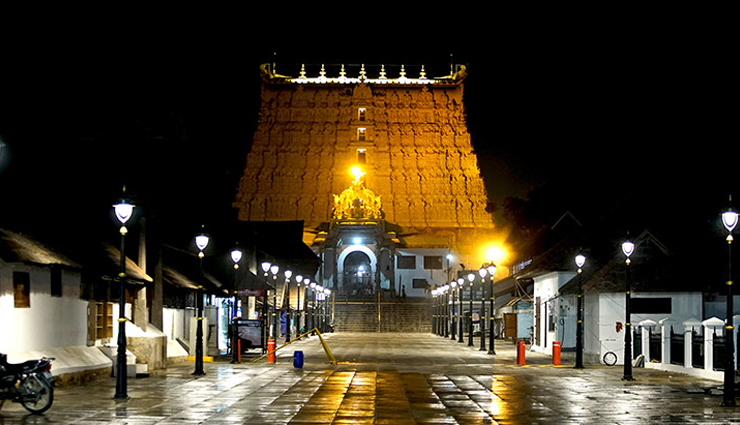 # The vault B was also opened but there was a snake door to it that had no joints or bolts. Priests have given warnings not to open it as it can cause serious troubles to the people of Kerala and the caretaker's family as the vault is cursed.

# It is estimated that if Vault B gets opened, the total estimated amount of treasure would be around $1 trillion.

# The treasure found until now contains gold chairs, pots, jars, crowns, a large thrown completely made of gold and studded with hundreds of diamonds and precious gems. There are bundles of gold coins weighing 800 kilos approximately, and each coin has an estimated value of 2.5 crores at least.

There is a gold chain that is 8 feet long and coins from the era of Napoleon and Romans. The treasure does not end here, it has around 1200 chains of gold and precious stones, sacks full of ancient artefacts, gems, necklaces, coconut shells, a gold sheaf of 500 kilos and a gold idol of Mahavishnu studded with diamonds with a height of 3 and a half feet.

Tags :