Add These Places To Your Bucket List When Visiting Finland
By: Shweta Sat, 20 June 2020 08:09:55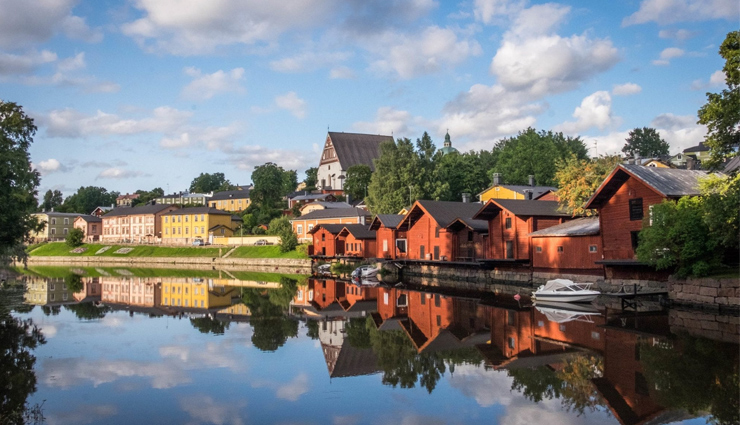 When you think of a nice relaxing vacation, Finland hardly makes it into the list of destinations. Finland is the most beautiful, but most underrated Nordic country and deserves a lot more love and attention than it currently gets. If you are looking at truly exploring a place where you can be in touch with nature while not losing your connection to the bustling city life, Finland can fit the bill perfectly. It is the land of midnight sun, the land of lakes and a lot more.
If this has grabbed your attention and you are now thinking about chalking out your bucket list of places to visit in Finland, let us help you: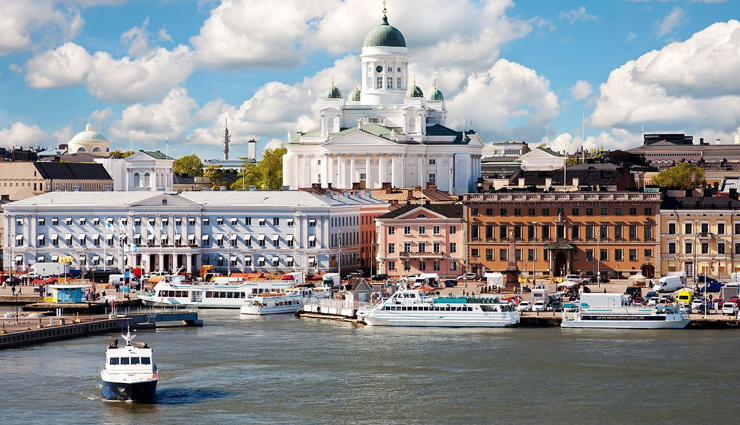 Helsinki

The most natural starting point for your visit to Finland is the capital Helsinki. Helsinki has been the capital of Finland since 1812 as Russian Emperor Alexander I worked towards reducing the Swedish influence in the country. Today, it is by far the most vibrant city in Finland and worth a visit year round. From the iconic Senate Square to the imposing Suomenlinna Fortress, there is plenty to see for history and architecture lover. A hub for Nordic Design, Helsinki is also the perfect place to give your credit cards a good workout!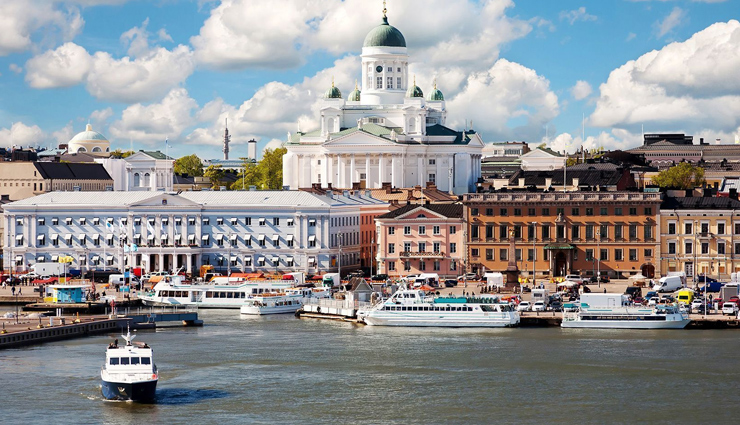 Turku & Rauma

Turku was the capital of Finland for several hundred years before it lost its status to Helsinki. Turku has had a tumultuous history and actually burned to the ground several times, most notably in the Great Fire of Turku in 1827. Nonetheless, as the oldest city in Finland, it brims with history and charm. But more importantly, it is your gateway to the beautiful Finnish archipelago. Not far from Turku lies the picturesque town of Rauma which is famous for its iconic wooden houses.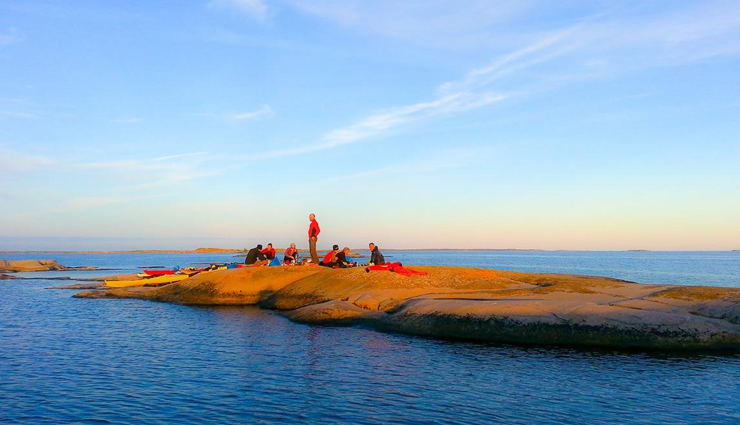 The Finnish Archipelago

The Finnish archipelago is the largest archipelago in the world (although some of the islands are admittedly tiny) and one of the most unique places to visit in Finland. The largest island group is the autonomous region of the Åland Islands, with their capital Mariehamn. It is absolutely beautiful in the summer and easily accessible by cruise ship from either Helsinki or Turku. You can also try and cycle your way from Turku to Mariehamn by catching a series of commuter ferries between the islands!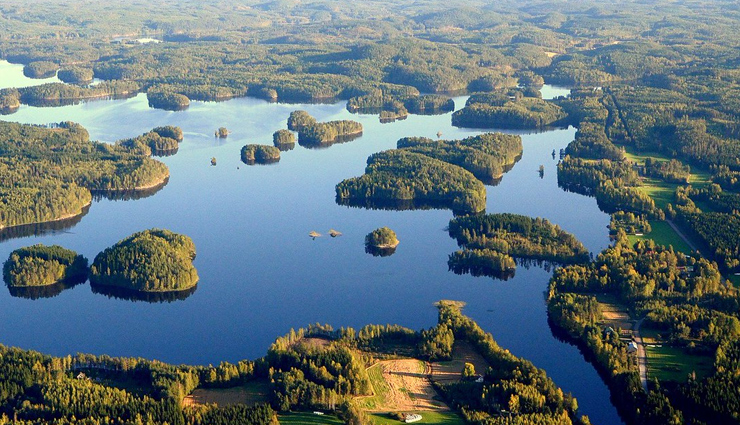 Finnish Lakelands

Finnish Lakeland is located in central and eastern Finland and occupies a large area within the country. After all, it consists of thousands and thousands of lakes! The Finnish Lake District is a remnant of the last ice age and shapes Finland until today, geographically as well as culturally. It is home to Finnish wildlife and the perfect destination for nature lovers. For example, head into Koli National Park, one of the most popular and most beautiful national parks in Finland. If you are looking for a city break close to a lake in Finland, book yourself into an accommodation in Tampere or Jyväskylä.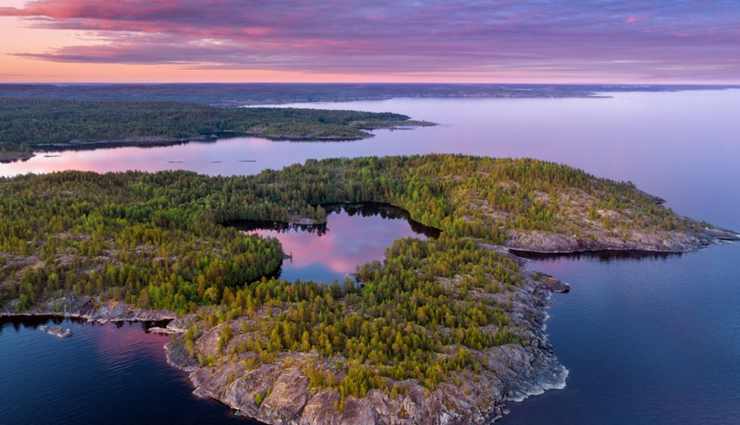 Finnish Karelia

Karelia is a region lying in the Far East of Finland and, in fact, is a region shared with Russia. Russian influences can be observed almost everywhere. For example, the Russian language has had a strong impact on the east Finnish dialect. Karelia is best known for its pies, and that's because they are truly delicious and perfect for long and hard Finnish winters. Some of the cities to visit in the area are Lappeenranta, Joensuu, and Savonlinna. Savonlinna is well known for its imposing castle and the annually held Savonlinna Opera Festival. Lappeenranta is ideal for those wanting to take a visa-free cruise to Russia as Vyborg is easily accessible via the Saimaa Canal.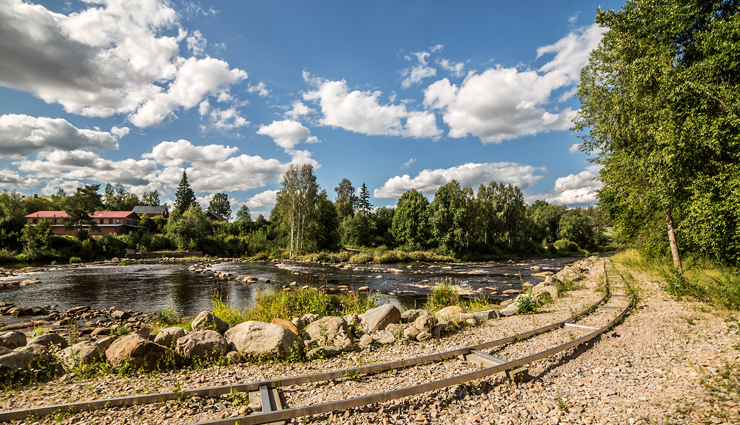 Ostrobothnia

Ostrobothnia is a small region in Western Finland, located on the Gulf of Bothnia. Fun fact, although it lies in Western Finland it is called Ostrobothnia (Eastern Bothnia) as Finland was once part of the Swedish empire which lay to the west! In fact, much of the Swedish influence lingers today as Swedish-speakers make up more than half of the population in the region. Ostrobothnia's dominating city is Vaasa. Further to the South lies Pori, which, although not technically in Ostrobothnia, also has a lot of coastal charm.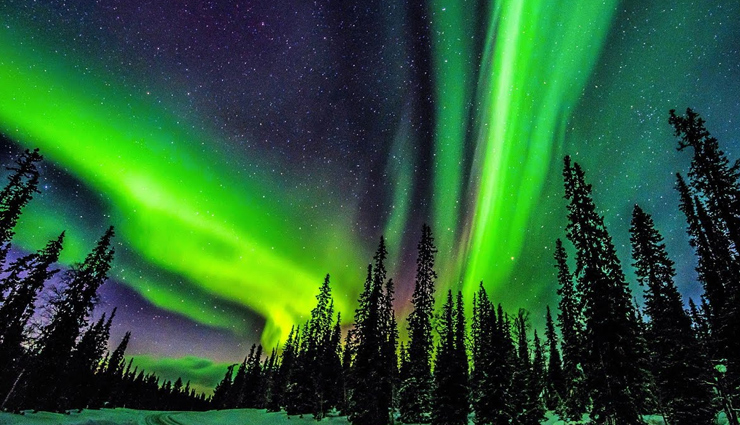 Northern Finland

Two frosty spots to mark down on your Finland Bucket List are the towns of Oulu and Kemi. Both lie on the Finnish west coast, yet they are not known for their beaches. They are known for fantastic winter landscapes! After all, Kemi is home to the biggest snow fort in the world, Kemi Snow Castle! It has been built every year since 1996 with a new design and houses a hotel, a chapel, and a restaurant. Forget the ice bars you have been to… this is the real deal!