Diwali 2019- 5 Places To Enjoy Diwali Festival Across India
By: Pinki Fri, 25 Oct 2019 11:41:23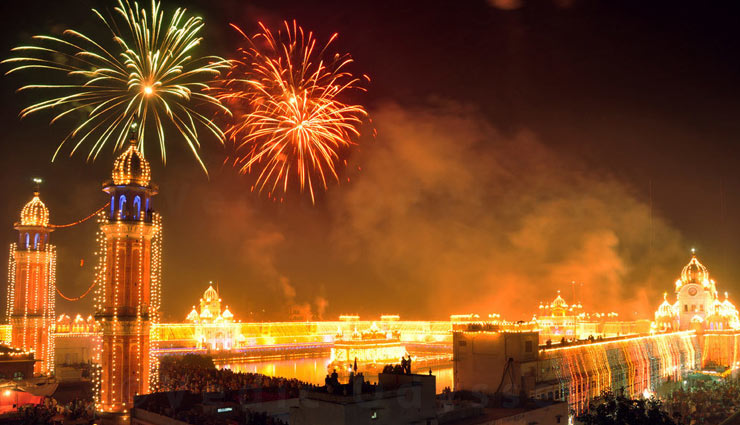 Undoubtedly the glitteriest date in the Hindu calendar, Diwali Festival of Lights celebrates the triumph of light over dark, wisdom over ignorance. It's no surprise, then, that the main ingredient of the revelries is light in all its forms. Tiny clay diya lamps illuminate the doorways of millions of homes and temples glow with candles and tea lights, while vivid crescendos of fireworks ignite the skies above the Subcontinent. Here are our favourite places to celebrate Diwali in India, falling this year on 27th October.

* Amritsar

The Golden Temple gleams brightly on an average day, but come Diwali, its ornate gilded exterior is strewn with thousands of twinkling fairy lights and the sky above it is a colourful phantasmagory of fireworks. The Sikhs celebrate Bandi Chhor Divas, the liberation of their sixth guru from prison, on the same day as Diwali, and the precinct around the Sri Harmandir Sahib pulses with elated pilgrims.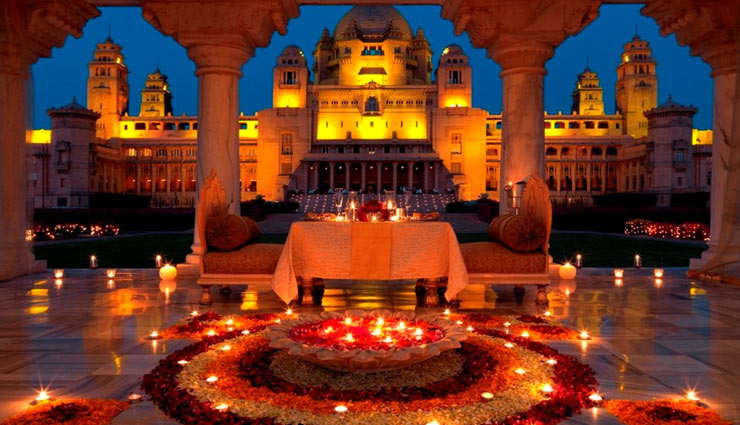 * Varanasi

India's most sacred pilgrimage site celebrates Diwali Festival of Lights twice. This year, 27th October presents a signature Diwali thali of candles, sparklers and fireworks, but on Dev Diwali, 15 days later, there's an extra-special ceremony. The 7km of ghats along Varanasi's holy banks are illuminated with thousands of flickering diyas in honour of Ma Ganga, Varanasi's presiding goddess.

* Udaipur

A cool glide on a boat across Lake Pichola is the only way to reach the sumptuous Taj Lake Palace in Udaipur. Arrive in time for the hotel's exclusive Diwali celebration, with candle-lighting ceremonies, prayers and blessings. Settle in under the stars at Bhairo, the palace's rooftop restaurant, to witness a vivid firework display blaze across the sky, reflected, spark for spark, in Pichola's glassy surface.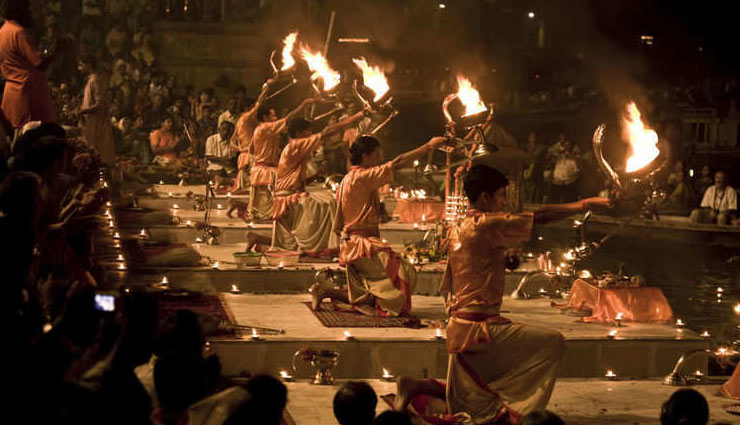 * Kolkata

Lakshmi, benefactor of prosperity, is the customary Hindu deity to celebrate at Diwali. But Kolkata honours its own patron saint, the Dark Mother Kali. Clay effigies of the formidable goddess decorate homes of devotees across the West Bengali capital for Kali Puja, with hibiscus flowers and sweets offered in return for blessings. It's an auspicious time to take a dip in the ghats of the Dashineswar Kali Temple, if you can negotiate your way through the immense throngs of pilgrims to get there.

* Jaipur

Nowhere is the vast sweep of Jaipur's skyline better appreciated than from the lofty perch of Narahgarh Fort. Add in the colourful crackle of fireworks sparkling across the night sky, and this is where Diwali Festival of Lights lives up to its name.