9 Exotic Beaches To Explore In Sri Lanka
By: Pinki Fri, 15 Sept 2023 5:52:46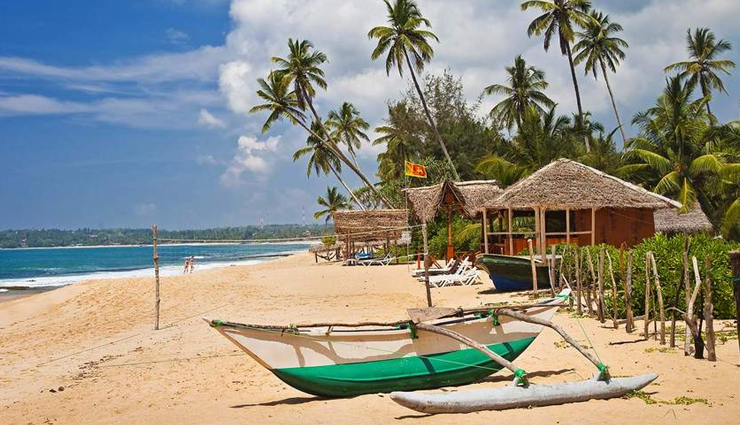 Satisfy your craving for a healthy dose of Vitamin SEA amid the pristine white shores and crystal-clear waters of Sri Lanka's premier beaches. Firstly, it ranks as the world's twenty-fifth largest island, surrounded by the ocean. Secondly, Sri Lanka boasts a remarkable 1,785 kilometers (1109.1 miles) of coastline adorned with an array of velvety, golden sandy beaches. Thirdly, Sri Lanka encapsulates the essence of India.

Consequently, this draws countless global adventurers, sun-kissed wanderers, and yoga enthusiasts to Sri Lanka's coastlines, where they can indulge in activities like swimming, surfing, diving, and embarking on whale-watching expeditions. Most importantly, Sri Lanka's coastal regions—be it the East Coast, West Coast, North, or South—are all geared toward welcoming tourists.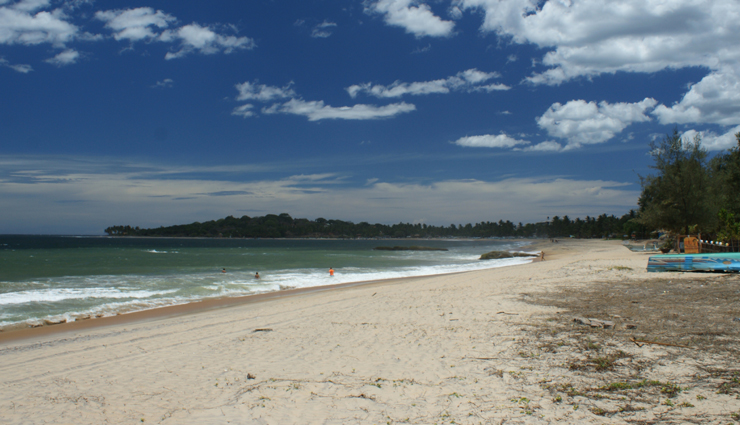 # Arugam Bay in Ampara District

The crescent-shaped stretch of glistening sands bordered by swaying palm trees is merely a glimpse of the beauty this beach holds. Arugam Bay stands as one of Sri Lanka's premier surfing destinations, hosting international surfing competitions each year, catering to both novice and experienced surfers.

The protected inner bay provides a safe haven for swimming, even if you're not a novice surfer. From June to August, seasoned surfers can relish riding towering swells reaching heights of up to 10 meters.

Moreover, Arugam Bay Beach serves as a gateway to some of Sri Lanka's breathtaking national parks, such as Yala National Park. Consider embarking on a safari to Yala National Park before or after your beach escapades to witness the highest concentration of leopards in the region.

Additionally, the Arugam Bay village features a coastal road running parallel to the shoreline. Consequently, the main strip of Arugam Bay spans a mere 2 kilometers (approximately), with luxurious boutique accommodations lining the beachfront and trendy dining establishments to explore.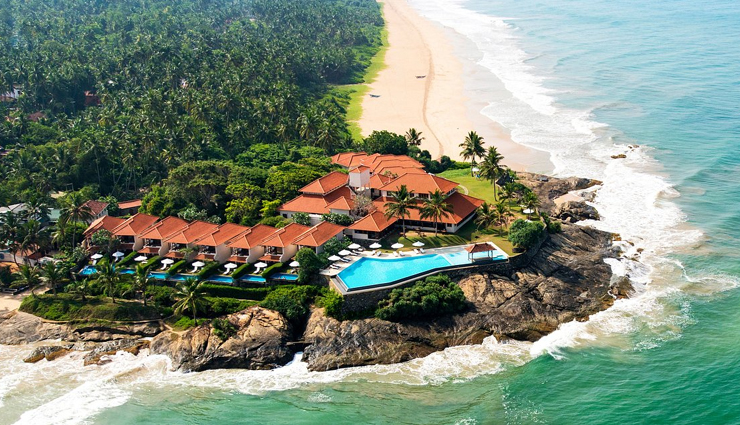 # Bentota Beach in Galle District

Stretching out like a lengthy ribbon of golden sands, adorned by swaying palm trees, Bentota Beach embodies its beauty through these picturesque elements. Situated just a 2-hour drive away from Colombo, Bentota Beach stands out as one of Sri Lanka's most exquisite family-friendly beaches. It serves as the ultimate playground for both locals and tourists, promising sun-filled adventures.

Moreover, this Sri Lankan coastal gem boasts a variety of luxurious Ayurvedic spa centers where visitors can rejuvenate their bodies and minds. Whether you're a family with kids or a couple seeking a romantic getaway, the inviting azure waters are perfect for year-round swimming, followed by relaxation on comfortable sunbeds.

For couples and honeymooners, Bentota Beach is a charming destination. Its southern tip is adorned with elegant small luxury hotels that cater to budget-conscious travelers. Paradise Island graces its northern end, creating a natural divide between the shimmering waters of Bentota Lagoon and the Indian Ocean. Adjacent to the lagoon lies the enchanting Bentota Ganga River, offering opportunities for windsurfing and waterskiing that should not be missed.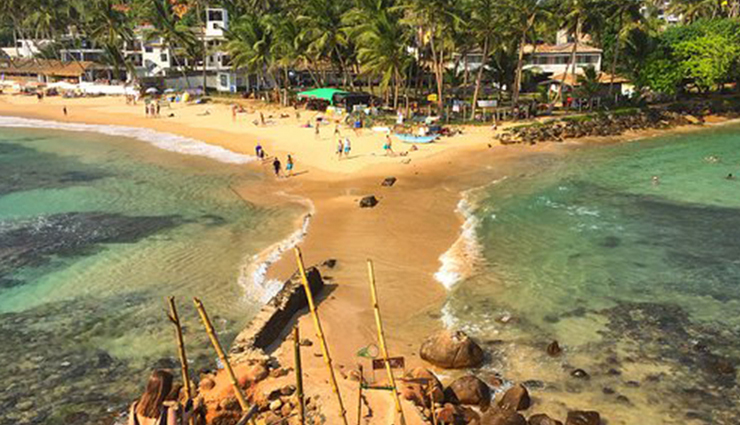 # Mirissa Beach in Matale District

If you're in search of pristine, well-maintained beaches along Sri Lanka's southern coast, Mirissa Beach should be your top choice. Its expansive stretch of sand, framed by lush palm groves, beckons to those seeking relaxation.

What sets Mirissa Beach apart is its crescent-shaped, white sandy bay adorned with numerous wellness retreats and beachfront bars. Notably, it transforms into one of the largest and liveliest beach resorts on the South Coast during the Sri Lankan New Year celebration. Situated in proximity to the Dutch Fort and the Port City of Gale, Mirissa Beach offers a convenient location for exploration.

Beyond the usual water activities like swimming, surfing, and snorkeling, Mirissa Beach is renowned for its captivating marine life. Consider embarking on a whale-watching and dolphin-spotting excursion or witnessing the incredible sight of turtles laying their eggs.

As night falls, the vibrant bars along the shoreline create an inviting atmosphere for cocktails and dining. Couples, in particular, are encouraged to savor the fiery-hued sunset while taking a leisurely stroll along the enchanting coastline of Mirissa Beach.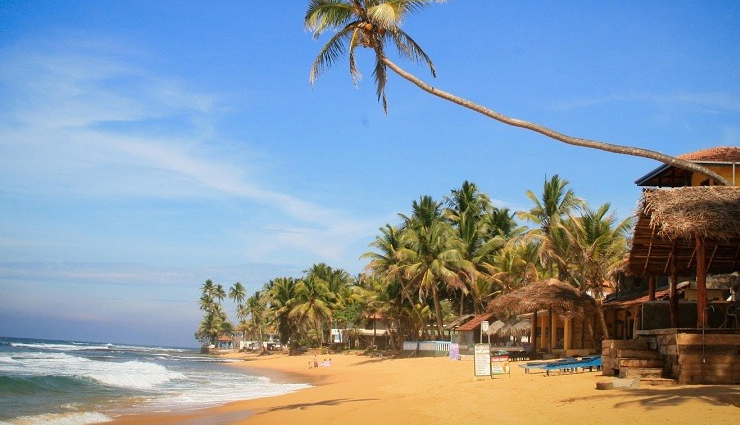 # Hikkaduwa Beach in Galle District

Hikkaduwa Beach has firmly held its place on Sri Lanka's tourism map since the 1970s. However, this is just one of the many reasons why Hikkaduwa Beach is considered among the top beaches in Sri Lanka, especially for groups of friends.

Located near Galle and Colombo, this iconic beach ranks as the second-best surfing spot in Sri Lanka according to international tourists, following closely behind Arugam Bay. Moreover, Hikkaduwa Beach offers fantastic opportunities for snorkeling with its shallow reef, allowing you to explore underwater marine life.

Adding to its charm, Hikkaduwa Beach is surrounded by lush foliage, making it the perfect setting for enjoying drinks beneath the swaying palm trees—a quintessential Sri Lankan vacation experience with friends.

As a result, from July to August, Hikkaduwa Beach becomes a gathering point for international tourists and like-minded locals. What's more, the Hikkaduwa Beach Festival boasts international DJs, enticing food stalls, and more festivities.

For those seeking underwater adventures, a short distance offshore takes you to the Coral Sanctuary, where snorkeling is a must-try activity. And let's not forget the variety of beachside bars and accommodations, ranging from affordable to luxury beachfront resorts, which may tempt you to extend your stay in this former fishing village. And if you're into surfing, you'll be delighted to know that the waves here typically range from 3 to 10 meters in height (approximately).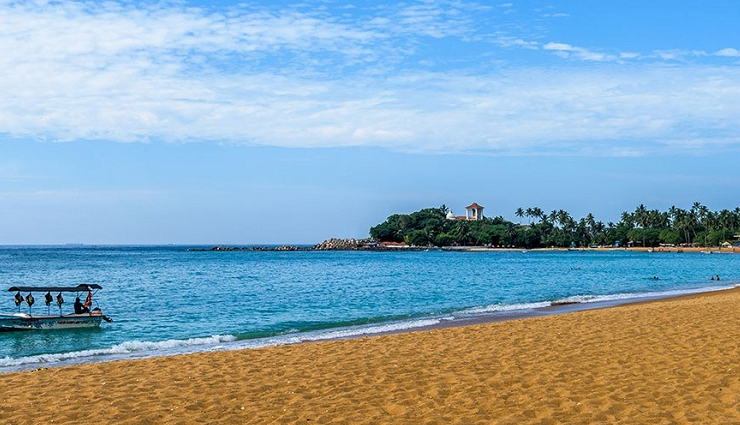 # Unawatuna Beach in Gale District

Firstly, picture yourself swaying in the tropical island ambiance on a coconut palm tree rope swing. Secondly, consider whether such an experience is attainable on the jewel-shaped island of Sri Lanka. Well, there's no need to keep your imagination running because the opportunity to indulge in this fantasy is very much real at Dickwella Beach in Sri Lanka.

In summary, Dickewella Beach, located near Galle Fort, stands out as one of Sri Lanka's most picturesque beaches, perfect for Instagram-worthy moments. Most importantly, take a moment to dip your toes in the turquoise waters of Unawatuna Beach and partake in thrilling watersports such as snorkeling and surfing.

Couples will cherish spending their evenings under palm trees adorned with fairy lights, savoring a meal while listening to the rhythmic sounds of the waves crashing. For families with kids, the offshore rocks create a safe swimming environment throughout the year by breaking the force of the waves.

However, it's highly advisable to secure your accommodations in advance, as Unawatuna and its luxury resorts tend to fill up quickly due to the beach's immense popularity.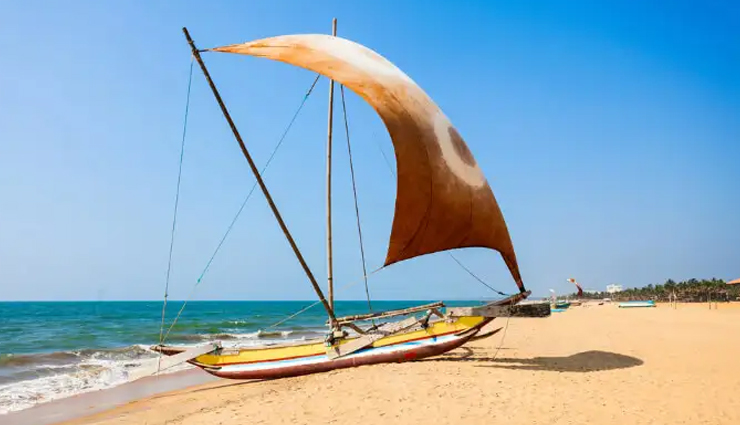 # Negombo Beach in Gampaha District

For those planning a Sri Lanka beach holiday between November and April, Negombo Beach near the airport, close to Colombo, is a must-visit destination. Upon your arrival in Sri Lanka, be sure to include this west coast beach in your itinerary, thanks to its vibrant and bohemian atmosphere.

Here, you'll find beach shacks that organize musical evenings, making Negombo Beach reminiscent of the laid-back vibe of Goa. However, it's important to note that swimming is not recommended at Negombo Beach due to strong undercurrents. Instead, opt for canoe rides and kayaking on the lagoon adjacent to the beach.

The shoreline of Negombo Beach is adorned with a plethora of luxury hotels and guesthouses, providing ample accommodation options. Additionally, a variety of trendy eateries remain open late into the night, making Negombo Beach a favored spot among locals for witnessing stunning orange sunsets.

While you're there, be sure not to miss the captivating fiery sunsets. Take a leisurely stroll through the bustling fish market at night to immerse yourself in the coastal Sri Lankan way of life.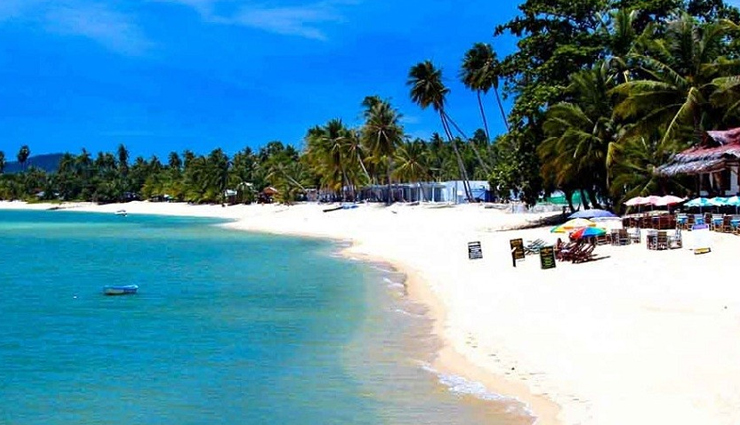 # Uppuveli Beach and Nilaveli Beach in Trincomalee District

Prepare your beach essentials, including towels and sunscreen, as you venture along the western coast of Sri Lanka to discover two renowned beaches on the eastern coast – Uppuveli Beach and Nilaveli Beach. These Sri Lankan beaches may not be as frequently visited by tourists, but they absolutely should be, and for good reasons. Additionally, in the distance, Pigeon Island complements both Uppuveli Beach and Nilaveli Beach, forming a picturesque triangle.

If you're seeking snorkeling adventures on an off-the-beaten-path Sri Lankan beach, make your way to Pigeon Island, where you can also indulge in scuba diving. You'll find a selection of budget-friendly accommodations around both beaches, and the locals are known for their warm and hospitable nature. If possible, consider spending some time with these friendly locals by staying in their homestays for an authentic experience.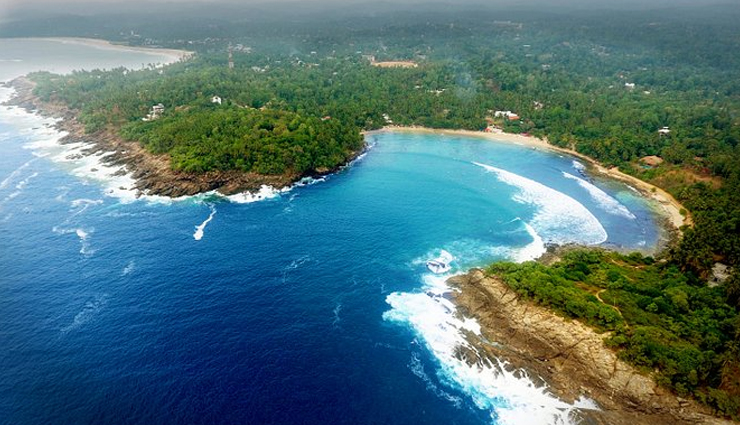 # Hiriketiya Beach in Matara District

Nestled near Dickwella Beach on the southern coast of Sri Lanka lies the picturesque Hiriketiya Beach. It's highly recommended to include a visit to Hiriketiya Beach when you're at Dickwella Beach because the journey between the two is not only straightforward but also enjoyable. Along the way, you'll pass through charming coconut plantations.

Hiriketiya Beach is renowned for hosting some of the finest hotels in Sri Lanka, thanks to its captivating horseshoe bay shape adorned with palm-fringed trees.

If you happen to be traveling from Unawatuna, you can easily find tuk-tuks to transport you to this scenic beach in approximately one hour. Hiriketiya Beach boasts crystal-clear waters, offering a safe environment for swimming.

Surfing enthusiasts, regardless of their experience level, will find the waves here enticing for a session. Along the shoreline of Hiriketiya Beach, you'll discover chic cafes and a range of budget-friendly luxury accommodations to choose from.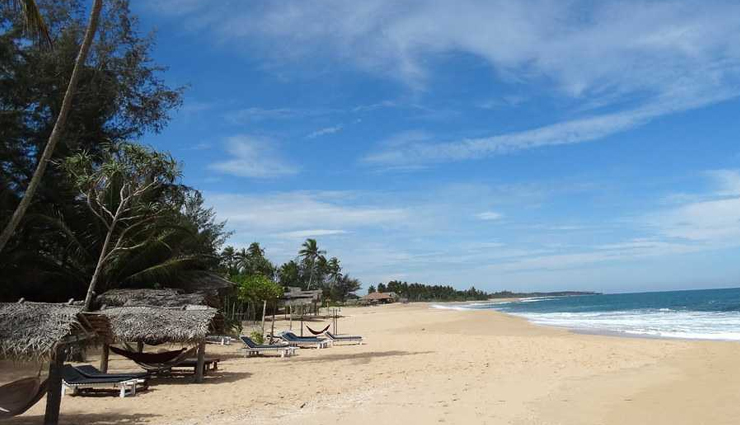 # Tangalle Beach in Hambantota District

Thinking about a vacation on Sri Lanka's South Coast and craving an Instagram-worthy beach? Look no further than Tangalle Beach, where you can indulge in the warm waters and golden sands. The beach's sands are light and create a striking contrast with the deep blue ocean.

Furthermore, the harmonious blend of the azure waters, the light golden sands, and the lush greenery in the backdrop make Tangalle Beach the ideal postcard-perfect destination for couples in Sri Lanka.

It's important to note that swimming is not recommended due to strong undercurrents and waves. Instead, trade your swimming and sunbathing plans for a refreshing coconut drink at one of the tranquil huts or beachside cafes during the evening hours to witness the captivating orange hues of the setting sun.

The scene is truly breathtaking as the Indian Ocean gently caresses the shore, and the seafront guesthouses and boutique hotels add the perfect finishing touch, catering to family travelers, backpackers, and couples alike.