From Balloon Rides To Pagodas 6 Things You Must See In Mayanmar
By: Kratika Fri, 26 Nov 2021 09:14 AM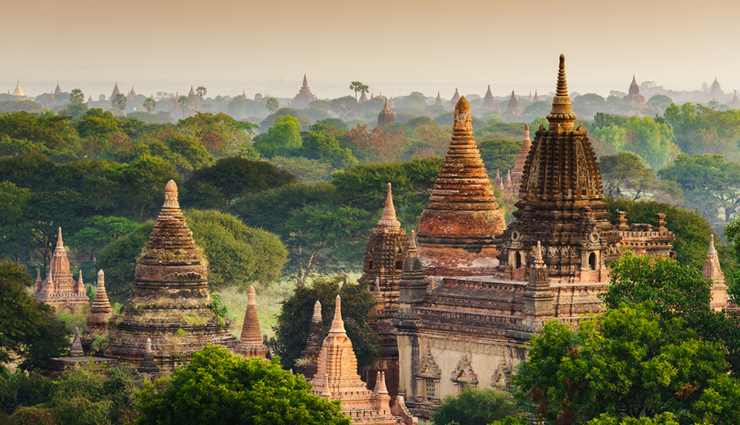 With its majestic Himalayan regions, aerial view from a hot air balloon, the beautiful coastline and the tranquil Buddhist sites, there are a million reasons to fall in love with Myanmar. So here are the Top 6 things to see in Myanmar. Myanmar, the official name of the Southeast Asian nation commonly known as Burma is a must-visit destination for travelers who like beaches and Buddha. This beautiful country is dotted with thousands of Buddhist temples. Besides, it has serene white beaches along the Andaman Sea and the Bay of Bengal. Myanmar is gradually opening to the foreign tourism, so travelers who wish to experience a more traditional Burma can visit this place. If you are planning a Myanmar tour and wondering which attractions you must visit, then read on to know about the popular tourist attractions in this country.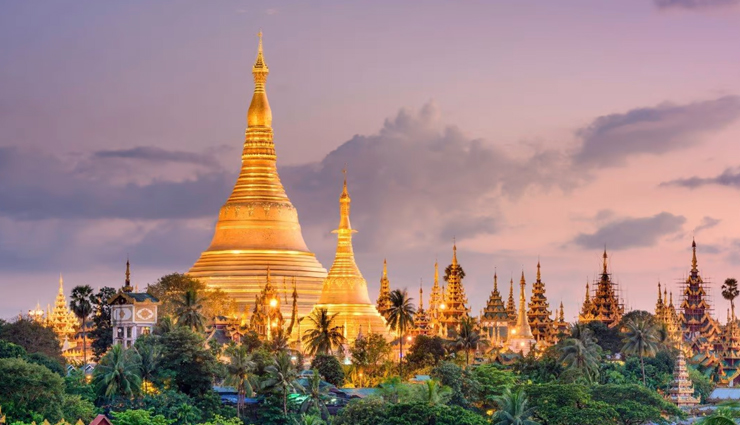 # Yangon

Yangon (formerly known as Rangoon) is located on the bank of River Yangon, about 30km from the Gulf of Martaban. This is the largest city and the former capital of Myanmar. Yangon is home to the glistening Buddhist pagodas like Shwedagon, Botataung and Sule. Yangon is south Asia's boomtown with increasing popularity among international travellers.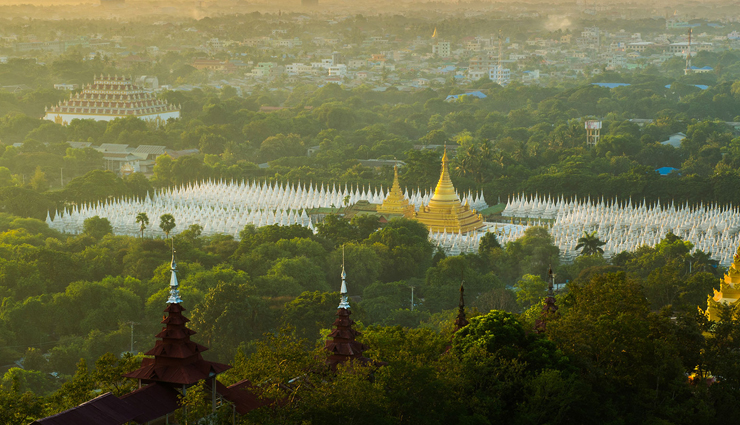 # Mandalay

Mandalay is a former royal capital located by the Irrawaddy River. The city offers spiritual experience featuring pagodas with beautiful architecture, monasteries and royal palaces. Mandalay Hill is the popular tourist attraction. There is a place called Amarapura which is 11km away from Mandalay. It is famous for U Bein Bridge across the Taungthaman Lake, pagodas and cotton and silk weaving cottage industries.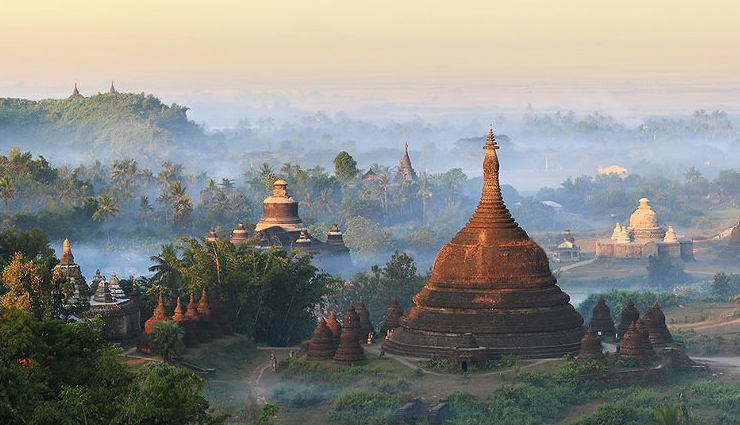 # Mrauk U

Mrauk U is famous for archaeological sites, temples and ruins around the town. Located in Rakhine state, this river-side town hosts a lush and hilly countryside. You can reach here by taking a domestic flight from Yangon to Sittwe and board a boat from Sittwe against the Kaladan River, which is a wonderful experience altogether.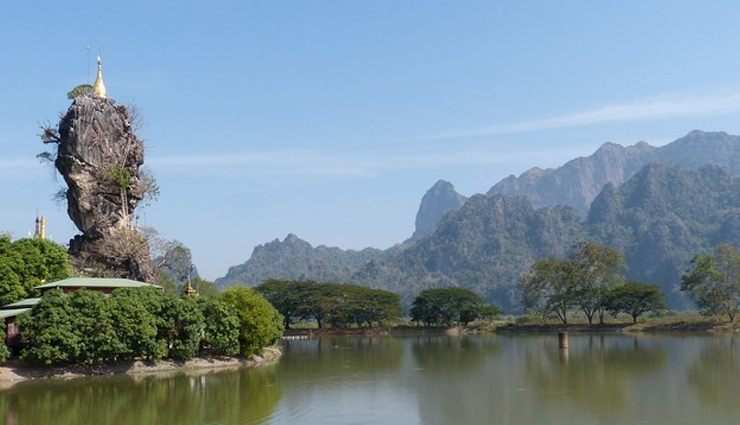 # Hpa-an

This river-side small town is a capital of Kayin State. Refreshing countryside, lush paddy fields and Buddhist caves are some of the highlights of this place.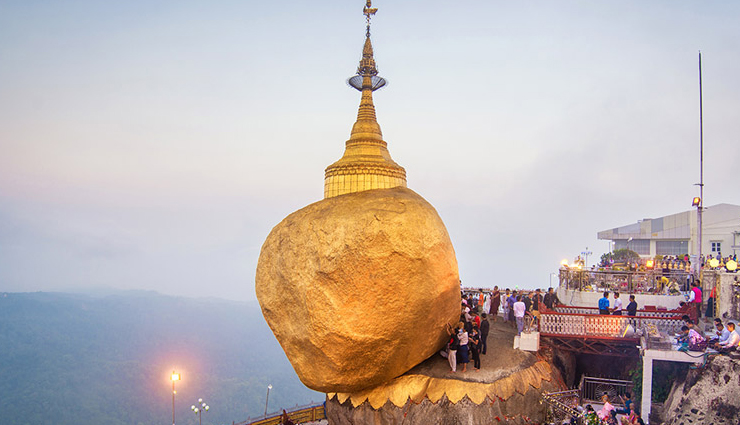 # Golden rock pagoda

Witness the miracle as the golden rock refuses to obey the laws of gravity. The balancing rock is located in Kyaiktiyo Pagoda, Mon state which is one of the important Buddhist pilgrimage sites. Legend says that buddha's hair enshrined in the pagoda is preventing the rock from rolling down the hill.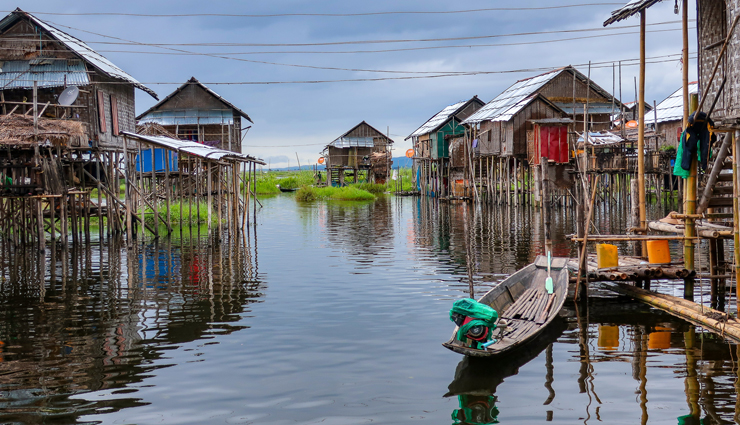 # Inle Lake

It is a freshwater lake located in Shan state. Inle has a rich cultural significance and attracts visitors with its authentic appeal. Enjoy the traditional boat trips to explore the greenery of Shan state. The place has a reputation for some popular local food.
Tags :