Home

›

Ganesh Chaturthi 2018- Facts About The Largest Ganesha Temple, Siddhivinayak Temple In Mahemdavad
Ganesh Chaturthi 2018- Facts About The Largest Ganesha Temple, Siddhivinayak Temple In Mahemdavad
By: Pinki Fri, 07 Sept 2018 12:29:36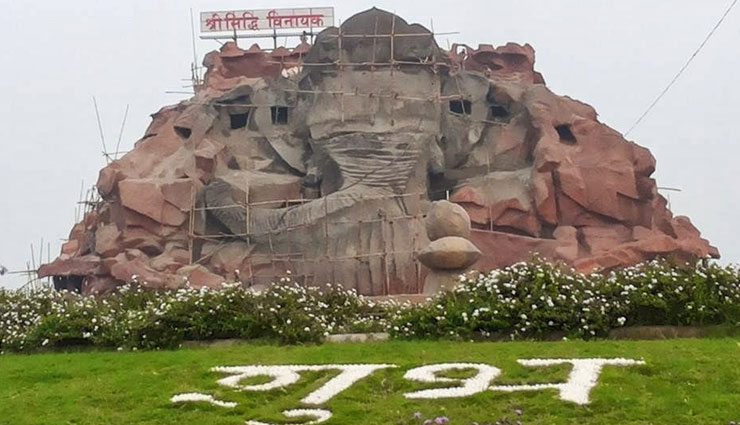 The new temple is now the country's largest temple in Gujarat is becoming a thing you get to hear the name is not sufficient. Because am in a temple in Mumbai. Achieving Vinayak temple is named. Vinayak temple at the border of the state, if such a feat is being called the nation's largest temple is coming. The temple lies on the banks of Vatrak Mahemdavad via Dakor road is going to be at.

Vinayak Temple in Gujarat, India's largest trading is becoming a five-story feat. SiddhiVinayak temple reputation for outstanding achievement in 3 to 5 is kept up to date. January 24 through February 2 feat vinayaka temple Mahemdavad torch will travel from Mumbai. The house has brought the legendary flame vinayak temple.

The 600,000 square feet of space has been constructed Vinayak temple. Achieving SiddhiVinayak temple is 120 feet in length and 71 feet in height and 80 feet in width. When the 56-foot height from the ground to be an idol in the temple.

This is a unique and artistic temple on the ground floor and first floor porch ten thousand square feet of meeting various religious - cultural activities are also equally large sabha mandap. 65 feet in height from the ground, an idol, a lift and a ramp to the temple that is a convenience. He further said that the priest of the temple complex nature bakseli greenery and new plantations are becoming more delightful.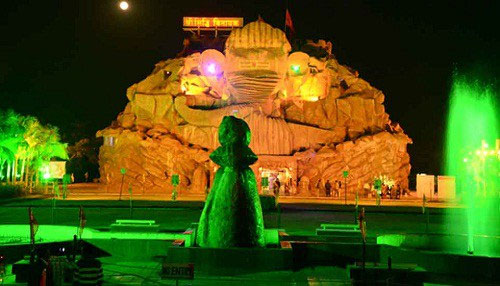 The temple complex Ropayela separated, Billy kesudo, borasalli, ashokavrksa, palm - coco, Step, sandalwood and simalan Seven hundred new trees are being raised shraddha purvan. The temple is believed to exist with large parking space and is being held in every respect suvyuvasthita. Siddhi Vinayak temple and attractive entrance to the house has a large garden. Ganapati Dada huge loans garden flowers giant swastika symbol has been created. Here are different types of carved splashing and garden adorns the entire complex has been to take the silver.

There are concrete reasons behind the chosen place. Uh, according to Shri Ganesh River is required. Furthermore, it must also place a white figure, and it should be on a public road. On the way from Ahmedabad to Dakor vetravati approximate position on the banks of the approximately 6 million square feet of vatrak been Vinayak achievement is the establishment of the temple. SiddhiVinayak temple building in the wake of the youth, the youth of its 500 troops is making. SiddhiVinayak temple in Mumbai is the flame that was in Ahmedabad on January 24 and 25.

SiddhiVinayak temple is a specialty:-

- 71-foot-high statue
- Will house 600,000 sq ft area.
- House 120 feet in length, 71 feet in height, width 80 ft
- Image of the surface to an altitude of 56 feet will be
- Garden flowers typical swastika was made
- SiddhiVinayak Temple, Mumbai will be the flame
- 50 bus, parking for 500 vehicles, including cars
- Lift and ramp facilities