Heritage Hotels In Jaipur For Royal Stay
By: Pinki Fri, 21 Aug 2020 2:17:11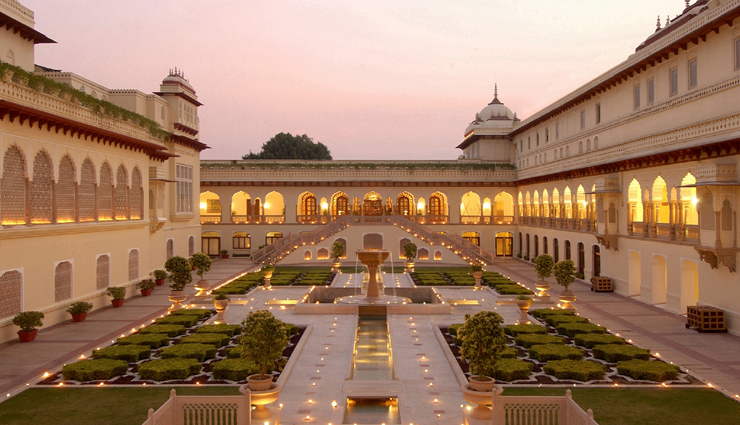 Jaipur is often considered the go-to-destination in Rajasthan mainly for its grandiose palaces and forts, some of which have recently been converted into heritage hotels, so that maximum number of people can relish the royal feel that the state is popular for. In fact, Jaipur is an ideal destination for luxury seekers round the world to enjoy a holiday amidst the finest pieces of Rajputana architecture, and warm hospitality par excellence. The capital city, and its heritage properties are also an excellent way to become acquainted with the opulent culture of Rajasthan. Therefore, even if you have second thoughts about planning a holiday to Jaipur, this blog with the list of choicest heritage hotels, will compel you to pack your bags and book your chosen property in this top tourist place in India, immediately.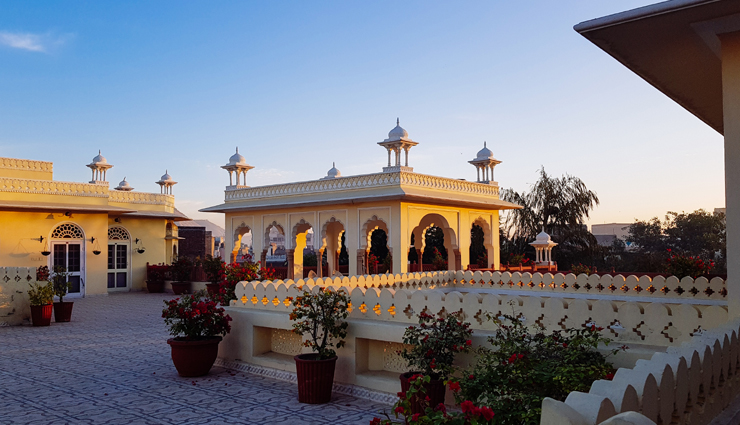 * Alsisar Haveli

With Jaipur being your ultimate luxury travel destination, a stay in one of the city's stunning heritage hotels is a must in order to get a complete royal Rajasthan experience. Alsisar Haveli is done in a grand Rajputana style of architecture and is located at a beautiful place with Aravalli mountains as a backdrop. A stay in this property, built in 1892 will let you witness a wonderful blend of stately decor and modern rooms, offering a comfortable vacation to its guests.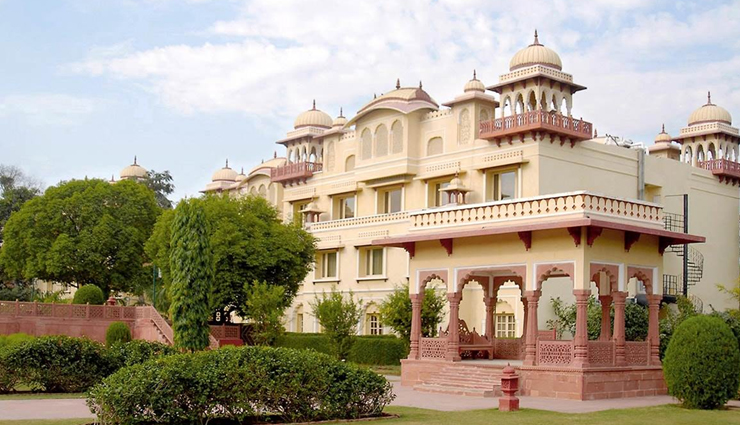 * Bharat Mahal Palace

Bharat Mahal Palace is a 90 year old royal residence converted into a heritage hotel and it is conveniently located near Jaipur railway station. Endowed with beautiful Mughal-style facade, graced with cannons and palatial gardens, this hotel property is quite a charmer. Besides this, the interiors of the hotel are enriched with vintage furniture and frescos displaying peacock images, adding to authenticity and charm of this place to stay in Jaipur.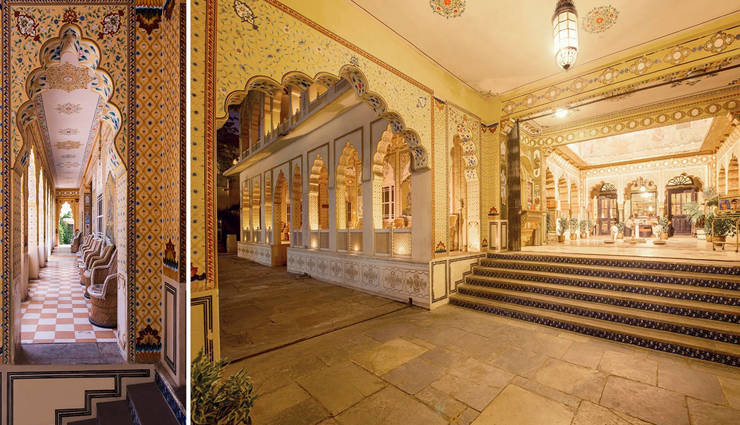 * Bissau Palace

An elegant heritage hotel, Bissau Palace was built in the year 1919, and this heritage property is a sea of serenity and quietude to the guests. It is one of those best heritage hotels located just outside the walled city of Jaipur, where you can explore colourful frescos on the walls and ceilings; and also admire the vintage furnishing and royal portraits. Bissau Palace will offer you a memorable staycation amid Aravalli hills where plantation of gooseberry, orange and lemon give-off sweet fragrance.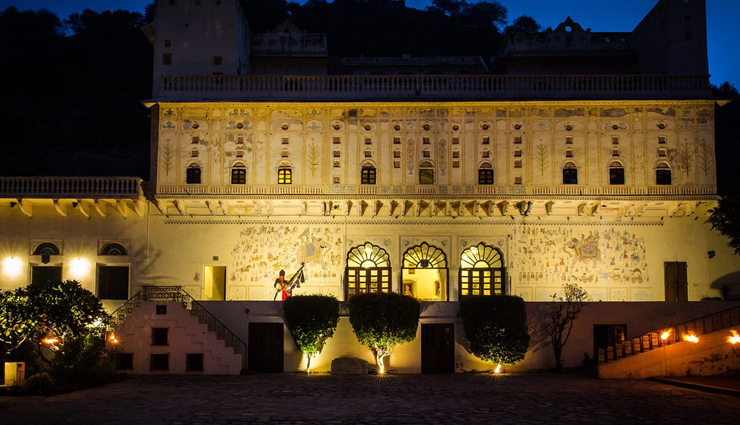 * Castle Kalwar

Vacation cannot be called luxury if not spent in a heritage property in Jaipur, and one such hotel, Castle Kalwar is yet another major stopover for those who wants to experience luxury at a comfort of a wallet. This heritage property is wonderful as it has a perfect location amidst nature and the bustling city. Perhaps, it can be also known as an ideal place to come revitalize your senses amid tranquil surroundings. Here, early mornings can be as such that, instead of the car fumes, peacocks and the bright sunrise can be seen.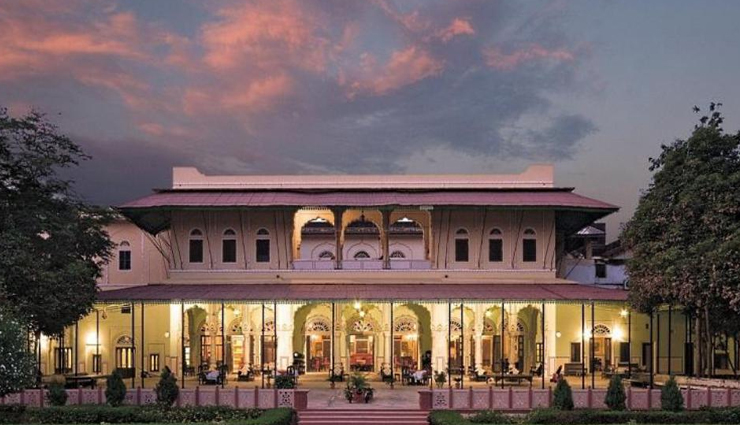 * Castle Kanota

Reckoned to be one of the best heritage hotels in Rajasthan and its capital, Jaipur, Castle Kanota can be said to be a living example of tradition and modernity. If you have come across the movie 'Best and Exotic Marigold Hotel' you will recognize this property. (it was named as Viceroy Club). Its simple architecture with a mix of modern and traditional decor with a splash of antiques give this place a charming ambience. Nonetheless, its Rajputana hospitality and spacious rooms in Castle Kanota will give you an out of the world experience.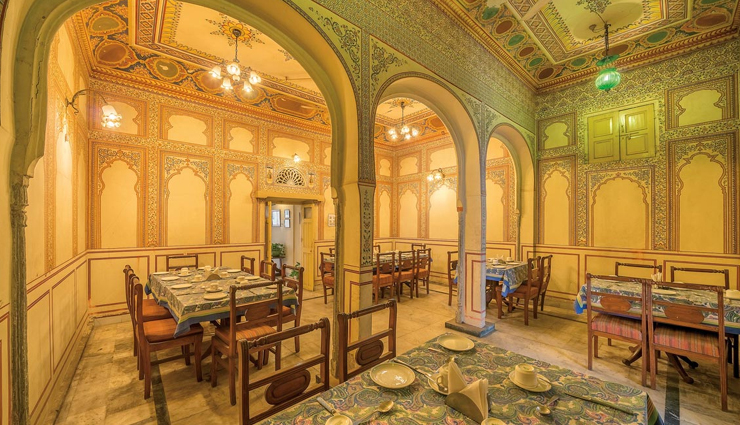 * Chirmi Palace Hotel

This beautiful and palatial mansion located in the heart of Jaipur, offers a charming ambience to the guests seeking luxury and some pampering. It is a 150 year old property of Thakur Vikram Singh Ji and it posses a series of lavish decor and spacious rooms for the guests. A stay here at Chirmi Palace Hotel will offer you a Rajput hospitality and will also provide you an easy access to various tourist attractions.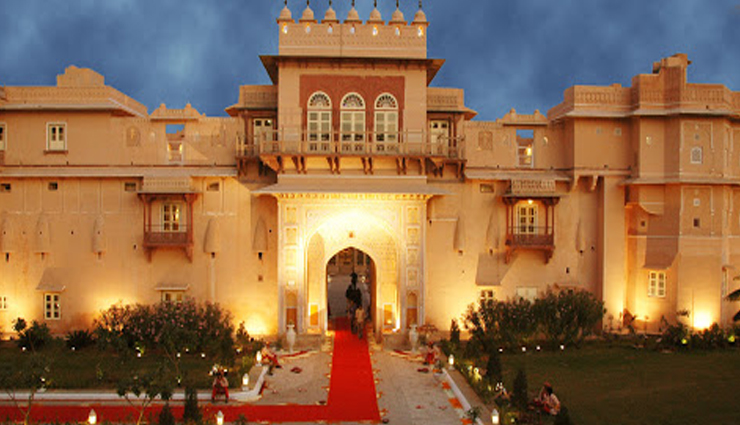 * Chomu Palace Hotel

During your holiday in Jaipur consider to stay in this 300 year old palace hotel, which inarguably will make you feel royal. From the moment you enter this authentic and historic heritage hotel you can find its elegance in its decor and the Rajput hospitality that is beyond compare. The hotel is intact with modern amenities in all rooms and it also houses spa facilities perfect to pamper your tired body after a long journey or a tour of the city.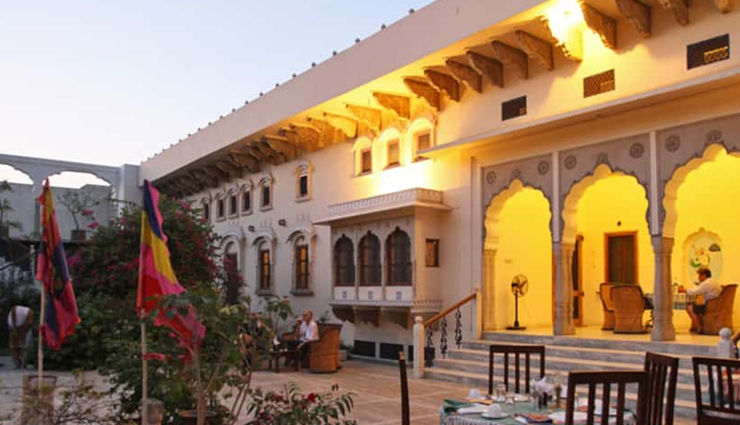 * Dera Mandawa

A beautiful boutique hotel, Dera Mandawa is located in the heart of the capital city of Jaipur with a few minutes away from the famous attraction, Hawa Mahal (3 km). The two storied hotel provides luxurious accommodation to the guests with eight air conditioned and spacious rooms equipped with ultra modern amenities.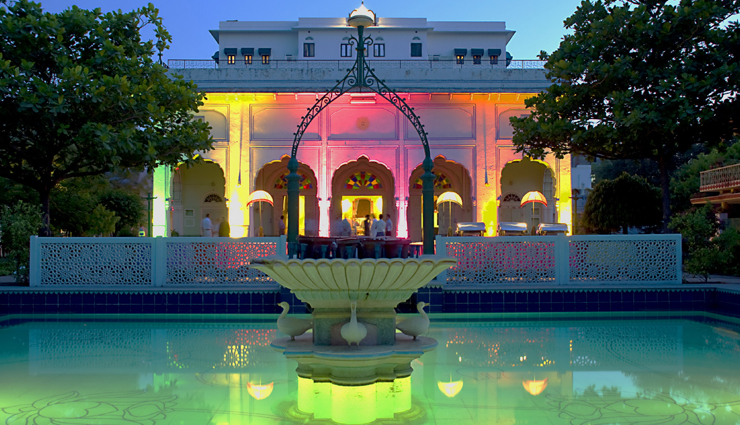 * Diggi Palace

Find tranquility amid the humdrum of the city of Jaipur in Diggi Palace. A charming little haven for those who seek peace, especially if you are on your honeymoon. A stay here will offer you a chance to relax and even meditate. Built by Shri Thakur Saheb Pratap Singh Ji in 1860, it still portrays the hard work done while constructing this beauty through its fresco painted all over the walls and ceilings.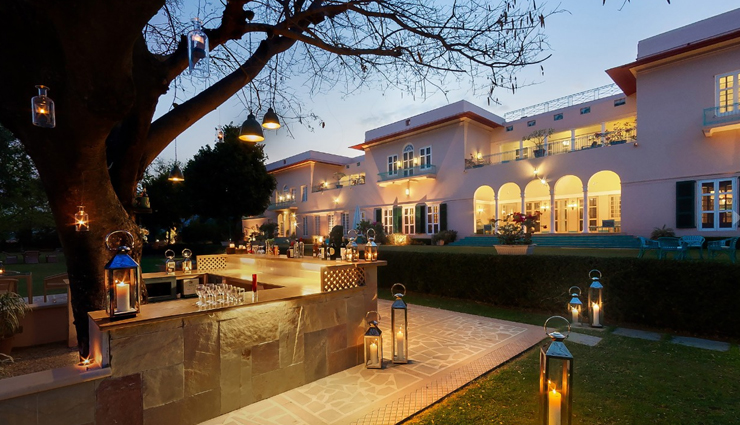 * Gateway Hotel Ramgarh Lodge

Once the favourite place to visit by Maharaja Man Singh and Maharani Gayatri Devi, the Gateway Hotel Ramgarh Lodge is exceptionally a breathtaking heritage hotel. Designed by Sir Swinton Jacob Gateway, Hotel Ramgarh Lodge displays nothing but elegance and royal charm. It has a blend of contemporary and traditional efficiency equipped with spacious rooms perfect for newlyweds on a honeymoon holiday, business travel or leisure trip.