10 Places To Enjoy Snowfall In Himachal Praadesh
By: Pinki Wed, 13 Sept 2023 5:44:51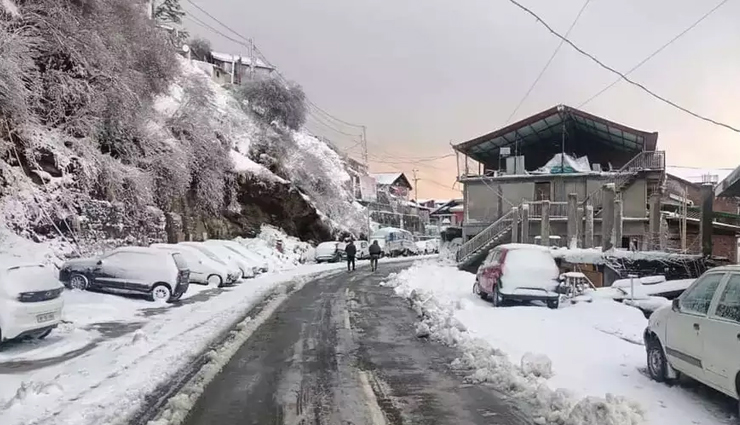 Savoring a steaming cup of coffee while basking in the breathtaking sight of snow-capped mountains from your room could be your idea of a perfect vacation. Alternatively, you might prefer engaging in snow-related activities. The lush green mountains, adorned with a layer of snow that glistens in the morning sunlight, offer mesmerizing vistas that make your trip to Himachal truly memorable.

For those who have a passion for snow, Himachal Pradesh extends far beyond Shimla and Manali. While these two destinations are undoubtedly among the finest places in Himachal to experience snowfall, there is a vast array of hill towns where you can encounter snow showers.

These charming hill stations in Himachal Pradesh, adorned with streets covered in a pristine blanket of snow, serve as ideal locations to partake in snow activities and be captivated by the stunning natural scenery. Below, you'll find a list of the top 10 best places to visit in Himachal Pradesh for experiencing snowfall.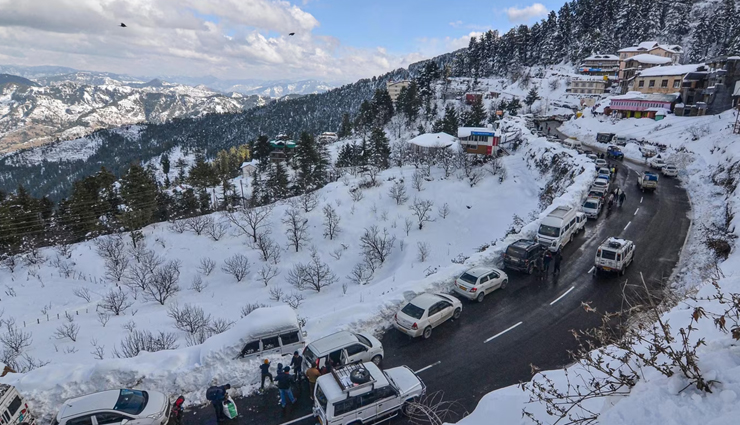 # Narkanda

As the winter season sets in, Narkanda undergoes a magical transformation, becoming a picturesque wonderland. It is cloaked in a thick blanket of snow, and the slopes of Narkanda become an ideal terrain for skiing enthusiasts. Narkanda boasts one of the oldest skiing slopes in India, providing a distinctive and exhilarating experience for adventure enthusiasts.

Situated at an elevation of 2,708 meters above sea level, Narkanda is surrounded by the snow-covered peaks of the Himalayan ranges. This charming town exudes a serene atmosphere, enhanced by its lush, dense forests that contribute a vibrant allure to its mountainous landscape.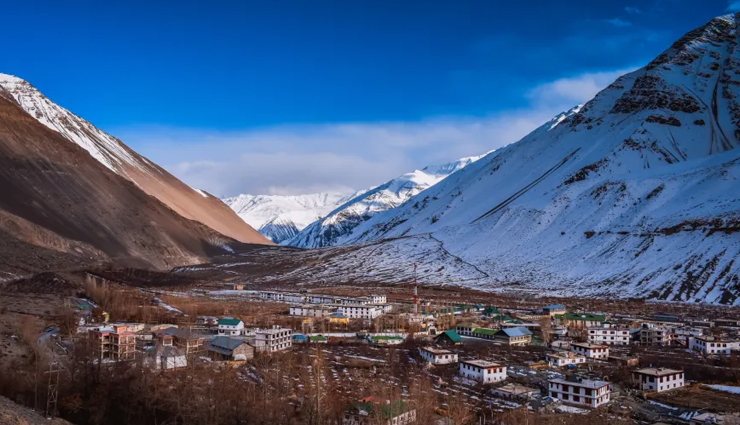 # Kaza

Nestled within the embrace of the mighty Himalayas, Kaza serves as the sub-divisional headquarters of Spiti Valley. This captivating destination in Himachal Pradesh is situated in the Trans-Himalayan region, characterized by rugged yet awe-inspiring mountain ranges. Perched on the right bank of the Spiti River, Kaza is profoundly influenced by Tibetan culture and is renowned for its distinct landscape.

It stands among the top locations in Himachal Pradesh where you can relish the beauty of snowfall alongside your loved ones. During the winter season, the entire region is blanketed by a thick layer of snow, transforming this charming hamlet into a scene reminiscent of a fairy tale. As the sunlight graces the freshly fallen snow during the daytime, the frozen river and the entire town glisten, offering a truly magical spectacle. Embarking on a tour to Spiti Valley in the winter promises a set of extraordinary experiences.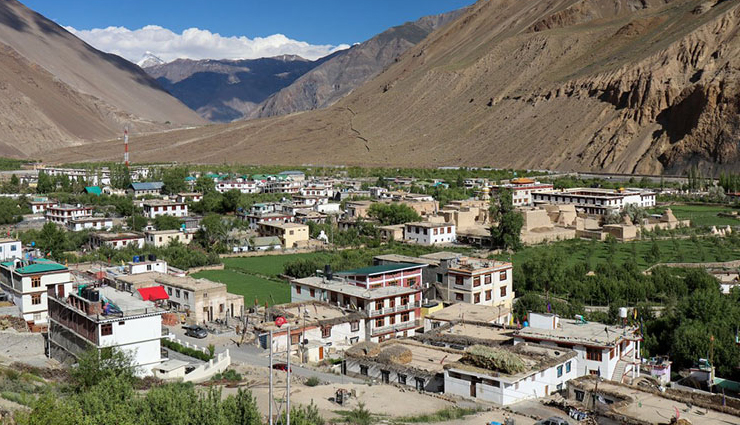 # Tabo

Nestled within the snow-clad embrace of the Himalayas, Tabo is a small village nestled in Spiti Valley, situated on the right bank of the Spiti River. This frigid desert settlement is perched at an elevation of 3,280 meters above sea level. Tabo is an unconventional destination in Himachal Pradesh, perfect for experiencing the beauty of winter snowfall.

Set apart from the hustle and bustle of crowded hill towns, Tabo is an idyllic location to witness snowfall in Himachal. It is also renowned for its monasteries and their awe-inspiring surroundings. The meandering roads of Tabo become adorned with snow during the winter season, providing opportunities for engaging in outdoor activities that leave a lasting impression on your trip.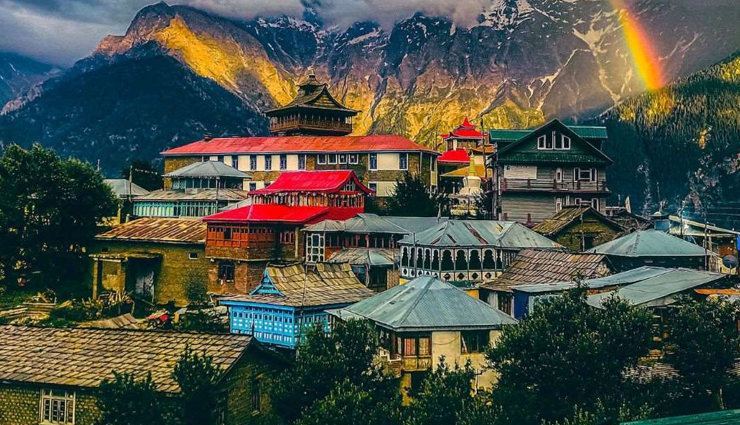 # Kalpa

Set against the majestic backdrop of the snow-clad Kinner Kailash mountain range, Kalpa is an isolated village nestled within the Kinnaur district of Himachal Pradesh. Perched at an elevation of 2,930 meters above sea level, Kalpa undergoes a transformative winter wonderland experience with frequent snowfall.

This charming settlement in the Sutlej River Valley ranks among the top destinations in Himachal Pradesh to enjoy snowfall, offering breathtaking vistas of snow-covered apple orchards and towering pine forests. It serves as a peaceful refuge from the bustling towns of Himachal Pradesh, exuding an aura of serenity and tranquility. Kalpa, an offbeat hill town in Himachal Pradesh, promises a distinctive and unforgettable snow lover's experience.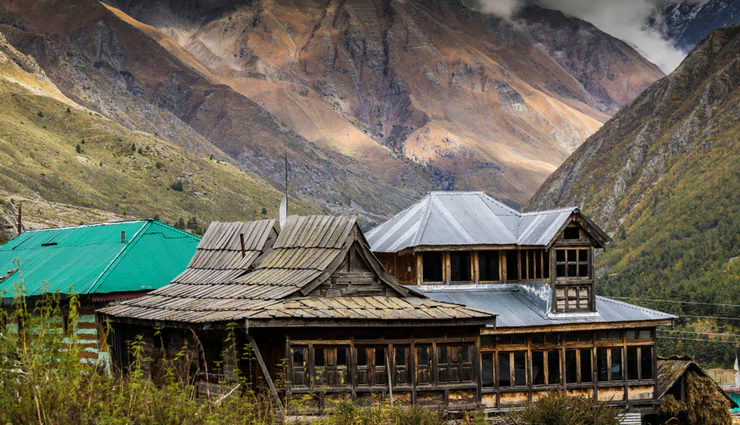 # Chitkul

If your desire is to visit a location that resembles a flawless postcard destination, a place straight out of a fairy tale, then Chitkul during the winter season stands as a prime example among tourist destinations in Himachal Pradesh. Positioned at an elevation of 3,450 meters above sea level, Chitkul holds the distinction of being the last inhabited village before the Indo-Tibet border.

Nestled along the banks of the Baspa River, Chitkul welcomes heavy snowfall during the winter months, transforming itself into a pristine wonderland draped in freshly fallen snow, further enhancing the enchantment of this splendid hill town. The breathtaking vistas of the region have the power to leave you utterly mesmerized.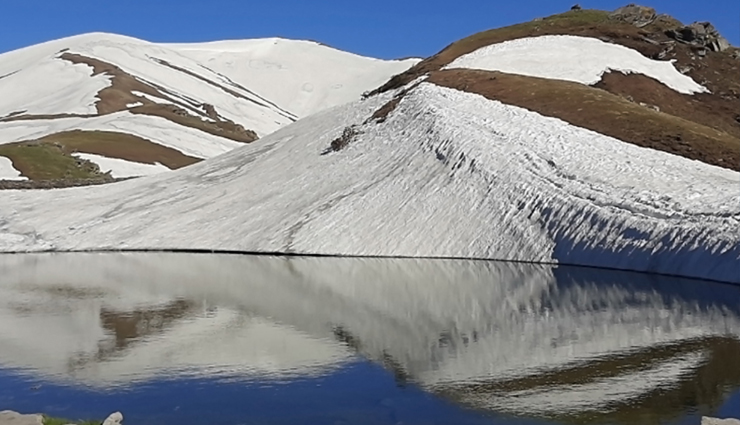 # Chanshal

Nestled within the formidable embrace of the Himalayan range and perched at an elevation of 3,750 meters above sea level, Chanshal Valley is a serene and picturesque region in Himachal Pradesh. It stands as an enchanting destination to experience the beauty of winter snowfall with your loved ones. Chanshal Peak, the highest point in the valley, is renowned for providing breathtaking panoramic views of the surrounding landscape.

This valley is also celebrated for its apple orchards, which become blanketed in a thick layer of snow during the winter season. The snow-covered, winding roads leading to the valley transport you to a fairy-tale world, ensuring your trip is filled with cherished memories. This winter wonderland serves as an exceptional hill station in Himachal Pradesh for enjoying the snow and offers a splendid backdrop for a memorable vacation.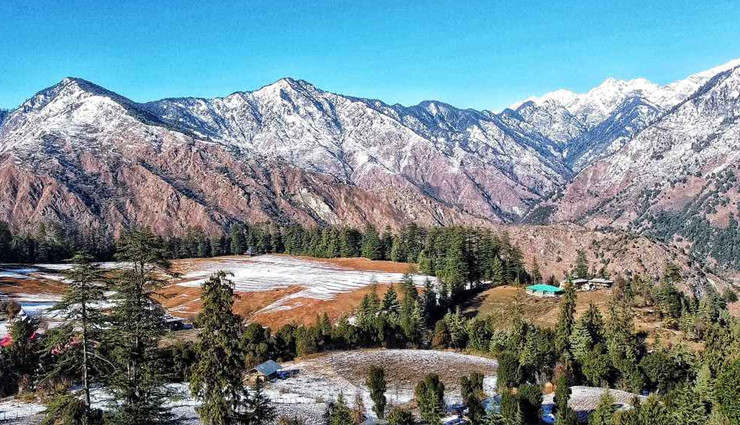 # Sainj

Nestled within the tranquil embrace of the Kullu Valley, Sainj is a charming hill town concealed amidst the vast expanse of the Himalayas. This lesser-known gem in Himachal Pradesh is a well-kept secret, and it truly resembles a winter paradise when the region becomes blanketed in snow.

During the winter season, Sainj experiences regular snowfall, creating delightful opportunities for travelers of all kinds. You can engage in various outdoor activities and savor nature walks. Snow hiking is a particularly popular activity in Sainj, allowing you to immerse yourself in the picturesque vistas of this peaceful town.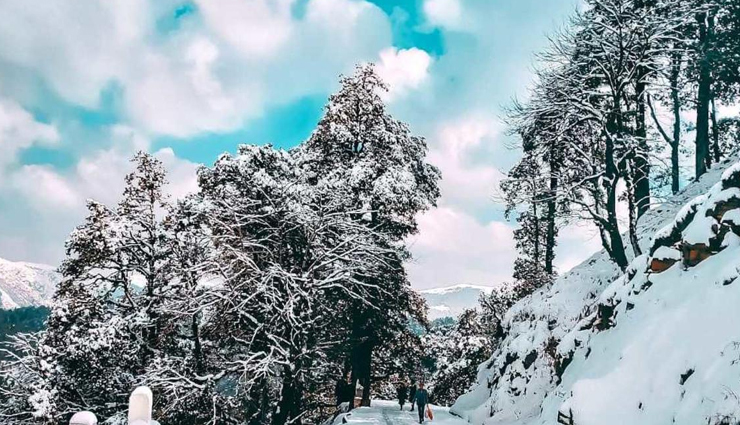 # Jibhi

Nestled within the serene Banjaar Valley, Jibhi is a tranquil rural village nestled amidst mountain valleys. This picturesque hill town is adorned with apple orchards, verdant landscapes, and expansive meadows, which turn into a pristine white wonderland during the winter months. It serves as an ideal destination for rejuvenation amidst its peaceful surroundings and to experience the beauty of snowfall in Himachal Pradesh.

Jibhi offers a plethora of exciting and adventurous activities that contribute to a memorable trip to the Tirthan Valley. You can embark on treks, hikes, and immerse yourself in the natural beauty during the winter season when the region is graced with frequent snow showers.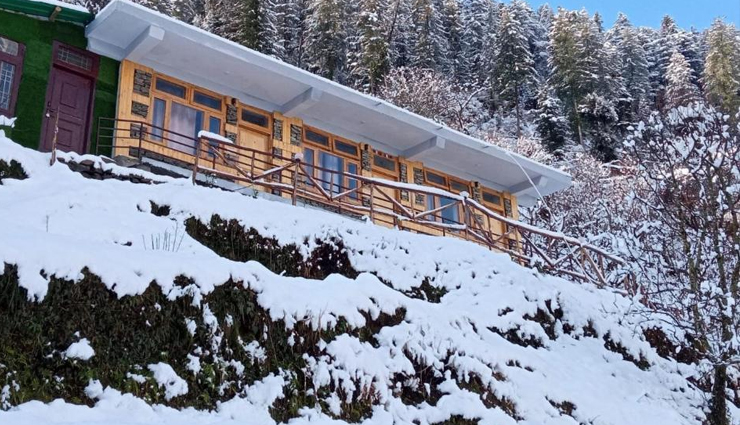 # Gushaini

Nestled along the banks of the Tirthan River, Gushaini stands as a quaint village in the heart of the Tirthan Valley. It serves as a haven for nature enthusiasts and an ideal retreat for those in search of tranquility, far from the hustle and bustle of bustling hill stations. During the winter months, Gushaini is graced with substantial snowfall, further enhancing its allure and positioning it among the most enchanting destinations in Himachal Pradesh.

In the wintertime, Gushaini's rustic surroundings, framed by snow-draped streets and rooftops, present a truly scenic panorama. You can indulge in leisurely nature walks and hikes to nearby spots in Gushaini, adding to the cherished memories of your trip to Himachal.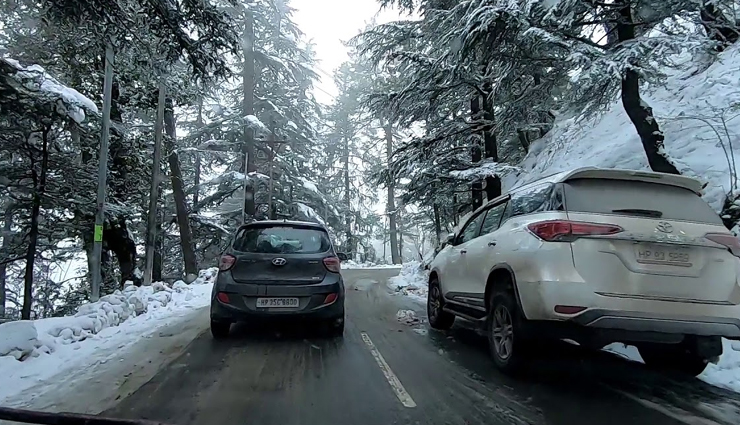 # Mashobra

Mashobra is a serene hill retreat situated at an elevation of 2,246 meters above sea level. It stands as a picturesque location in Himachal Pradesh where you can revel in the beauty of winter snowfall and engage in a variety of outdoor activities. This idyllic destination is graced with breathtaking beauty and offers stunning panoramic views.

It is a veritable treasure trove of natural wonders, providing the perfect setting for a memorable vacation with your loved ones. During the winter season, the area is enveloped in a thick layer of snow, providing thrill-seekers with ample opportunities to satisfy their adrenaline cravings.