7 Honeymoon Destinations In India That Will Never Go Out Of Fashion
By: Pinki Thu, 25 May 2023 08:55:21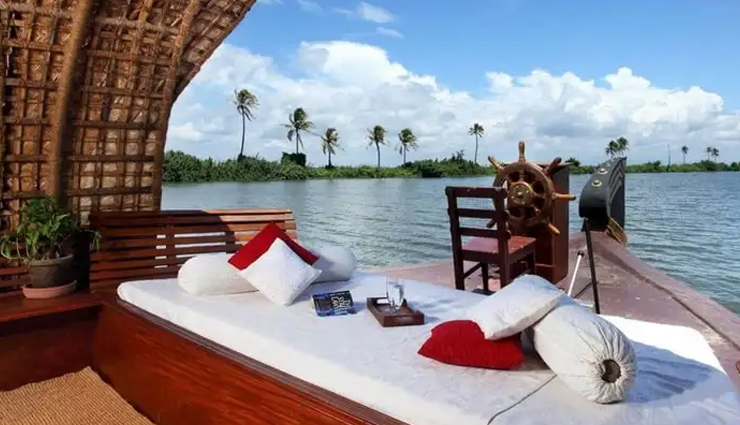 India is a diverse and captivating destination that offers numerous enchanting honeymoon places. From breathtaking hill stations and serene beaches to royal palaces and cultural wonders, India has something for every couple seeking a memorable honeymoon experience. With its rich heritage, scenic landscapes, and warm hospitality, India promises a romantic getaway filled with romance and adventure. Whether you dream of exploring the majestic Himalayas, relaxing on pristine beaches in Goa or Kerala, or immersing yourself in the history of Rajasthan's palaces, India's honeymoon destinations are sure to create lifelong memories for you and your partner.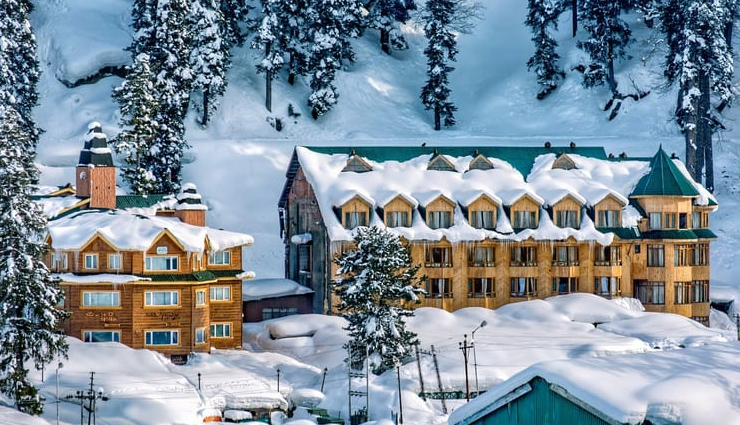 # Gulmarg

Gulmarg, often called the "meadow of flowers," has become a popular choice for honeymooners. Recently, actress Mouni Roy shared pictures from her honeymoon resort in Gulmarg, setting high standards for newlyweds. One of the main highlights of Gulmarg is the Gondola Cable Car, which holds the distinction of being the world's highest lift-accessible ski terrain.

In Gulmarg, you can enjoy a thrilling sledge ride, try your hand at skiing on beginner slopes, experience snowboarding, or simply indulge in playful moments amidst the snow. The destination offers a variety of activities for snow enthusiasts. Don't miss the chance to visit attractions like the Rani Temple, Alpather Lake, Ningle Nallah, and Banibal Nag. Additionally, you can explore St. Mary's Church, Kong Dori, and Gulmarg Biosphere during your visit.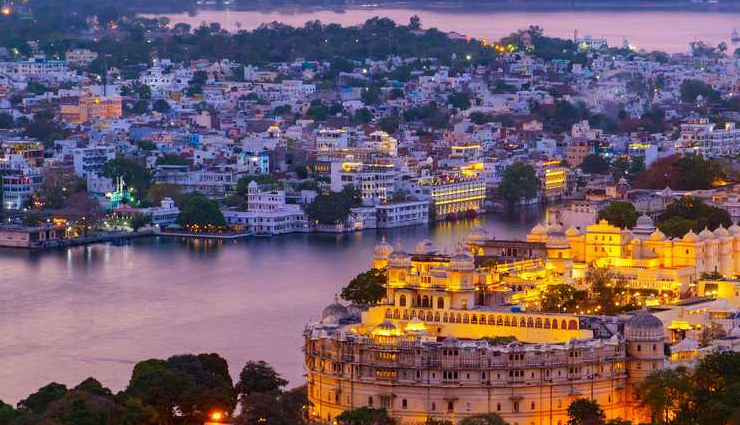 # Udaipur

Udaipur, known as one of India's most romantic cities, captivates visitors with its picturesque lakes, lake palaces, gardens, and mansions. Immerse yourself in Rajasthan's rich heritage by exploring the City Palace Complex, and take in the serene lakeside ambiance while relaxing or dining at one of the rooftop restaurants with stunning lake views. Enhance your experience with a memorable boat ride on Lake Pichola and delve into the vibrant markets of the old city for a shopping spree.

Udaipur offers an array of attractions to explore, including the Vintage Car Collection, Crystal Gallery, Jagdish Temple, Sahelio ki Baari, Bagore ki Haveli, and the Sajjangarh Monsoon Palace. For an enriching excursion, consider visiting the Eklingji Temple in Kailashpuri village. And be sure not to miss the awe-inspiring views of the city from the Mansapurna Karni Mata Ropeway. Udaipur promises a romantic and culturally rich experience that will leave you with unforgettable memories.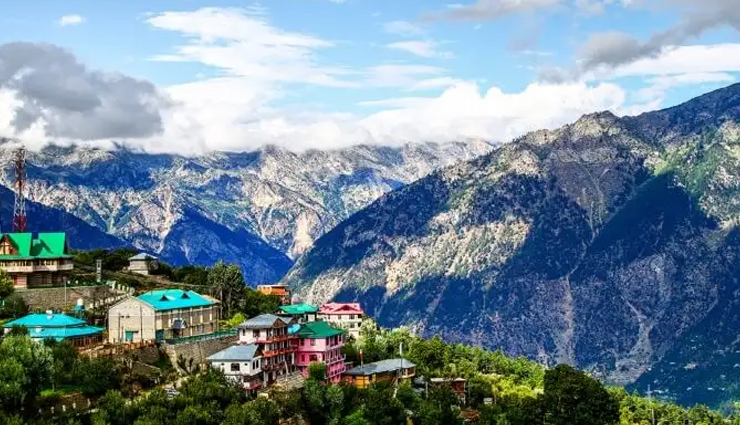 # Manali

Indulging in a delightful softy ice cream while strolling hand in hand with your beloved on the mall is an unmatched experience. Manali, nestled in the Himalayas, offers an authentic Himachali ambiance that is perfect for honeymooners. Begin your journey by seeking blessings at the renowned Hadimba Temple, an exquisite example of traditional Himachali architecture surrounded by majestic deodar trees. Embrace the tourist spirit by capturing beautiful moments in Himachali attire while holding a rabbit.

For a dose of adventure, head to the captivating Solang Valley. Paragliding takes the spotlight as the most sought-after activity here. A visit to Manali would be incomplete without exploring the breathtaking Rohtang Pass. Although the pass is accessible to tourists from July to September, during winter, you can still venture to a designated snow point. Engage in building a snowman, engaging in a playful snowball fight, and nurturing a lifelong bond with your special someone amidst the serene snowscape. Manali promises a romantic and adventurous getaway that will create cherished memories for your honeymoon.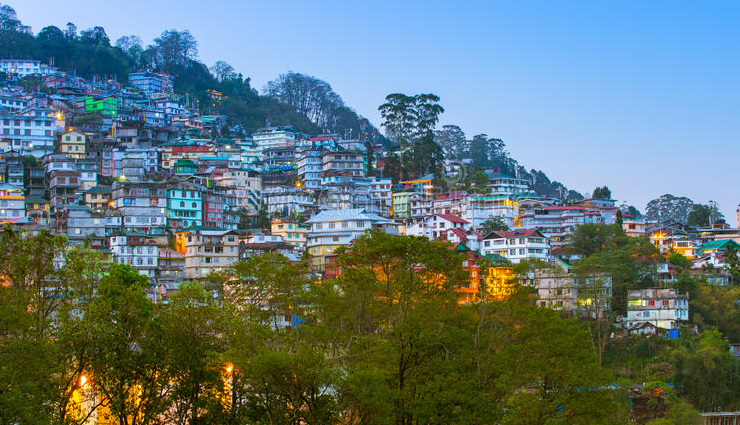 # Gangtok

Gangtok, renowned as one of the country's most vibrant and picturesque hill stations, will enchant you with its unmatched allure and serene atmosphere. This destination offers a plethora of sightseeing spots that promise to make your trip truly memorable. Ganesh Tok, Hanuman Tok, and Tashi View Point are among the must-visit attractions that offer breathtaking views. Exploring Gangtok on foot is highly recommended, with much of your time centered around the bustling MG Road, the heart of all attractions in Gangtok. Immerse yourself in the vibrant ambiance as you enjoy live music at a trendy cafe, indulge in pastries, browse for handicrafts and souvenirs, and savor a cup of Darjeeling tea.

Make sure to include the ancient Enchey Monastery in your itinerary for a glimpse into the rich spiritual heritage of the region. Additionally, from Gangtok, you can plan exhilarating excursions to the Rumtek Monastery, the pristine Tsomgo Lake, and the renowned Nathu La pass. Gangtok offers a harmonious blend of natural beauty, cultural treasures, and delightful experiences that will leave you with cherished memories of your honeymoon.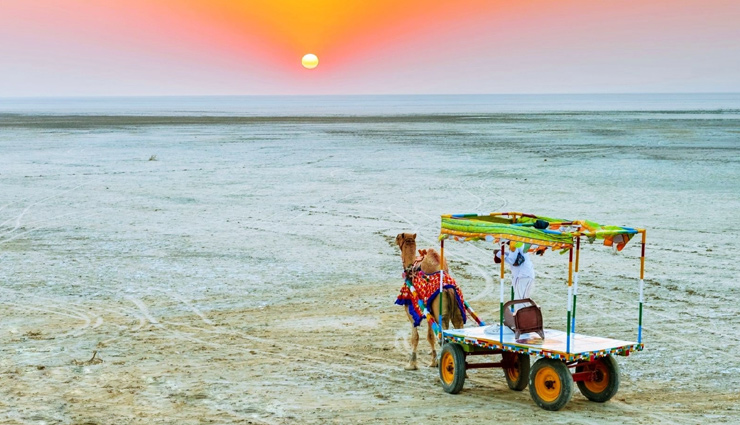 # Rann of Kutch

Although it may seem unconventional at first, the Rann of Kutch has witnessed the beginning of many beautiful love stories, making it an intriguing choice for a honeymoon. This vast marshland offers a unique experience for couples who wish to immerse themselves in the culture and vibrant colors of Gujarat while enjoying the warmth of the sun. What adds to its allure is the romantic night desert safari, where you can traverse the moonlit nights and gaze at the clear skies with your partner.

If you and your partner have a fondness for wildlife, you'll find Kutch to be a captivating destination. It is home to several wildlife sanctuaries and reserves, including the Little Rann Sanctuary, Indian Wild Ass Sanctuary, Kutch Desert Sanctuary, Narayan Sarovar Sanctuary, and Kutch Bustard Sanctuary. Additionally, a day trip to Dholavira, one of India's most renowned sites from the Indus Valley Civilization, can be an enriching experience.

For a memorable shopping excursion, visit Bhujodi village, where you can directly purchase handicrafts from the skilled artisans. The Rann of Kutch promises a unique blend of cultural immersion, wildlife exploration, historical significance, and shopping delights, making it an extraordinary choice for a honeymoon.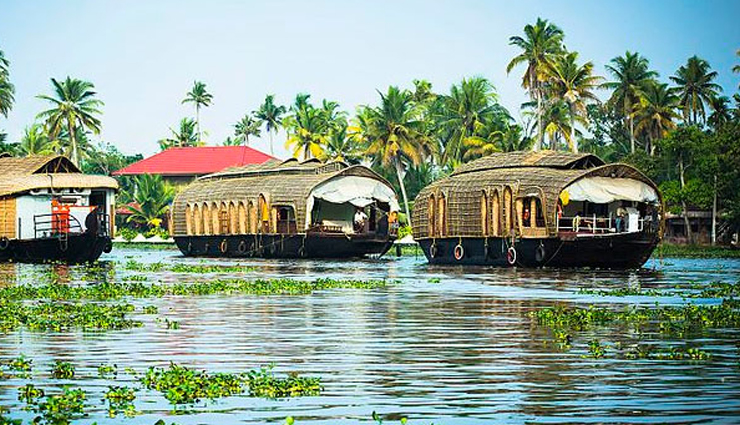 # Alleppey

The primary allure of Alleppey lies in its captivating backwaters. Embark on a serene cruise along Punnamada Kayal, where you'll be treated to breathtaking views of lush islands and meandering canals. To fully immerse yourself in the experience, it is recommended to stay in a traditional houseboat, locally known as kettuvallom. Indulge in the joy of slow living as you soak in the tranquil ambiance of the freshwater and saltwater ecosystem.

Discover a touch of colonial charm at Alleppey Beach, which boasts the remnants of a 1000-foot-long pier constructed by a European settler in 1862. Another essential experience in Alleppey is exploring the captivating man-made islands. Savor the flavors of the region by sipping fresh toddy, relishing authentic seafood, and strengthening your bond over delectable crabs and prawns.

Enhance your trip by visiting the Mullackal shopping junction, where you can shop for local spices to add a touch of culinary delight to your journey. Alleppey promises a harmonious blend of natural beauty, cultural experiences, and culinary delights, making it an ideal destination for an unforgettable honeymoon.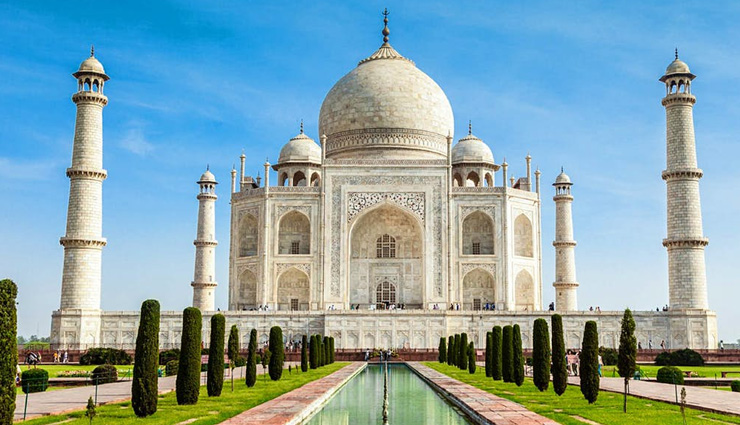 # Agra

Agra, home to the world's most iconic symbol of love and marriage, the Taj Mahal, provides an ideal setting to fall deeply in love with your spouse. With its array of luxurious hotels, Agra promises a honeymoon experience that will leave a lasting impression. Despite any clichés you may have heard, the Taj Mahal never fails to leave visitors awestruck, surpassing all expectations as a historical monument in the country. While capturing obligatory selfies is a given, we recommend having an old-school hard copy photo taken by one of the professional photographers available at the site.

Explore the rich history of the Mughals by visiting the magnificent Agra Fort. Take a leisurely afternoon stroll through the serene Mehtaab Bagh and enjoy an enchanting evening boat ride on the Yamuna River. Additionally, make sure to reserve an extra day to visit the captivating Fatehpur Sikri.

Agra offers an enchanting blend of historical grandeur and romantic experiences that will create cherished memories for your honeymoon.