Jaipur Foundation Day 2021- 6 Must Visit Historical Places In Jaipur
By: Kratika Thu, 18 Nov 2021 10:22:43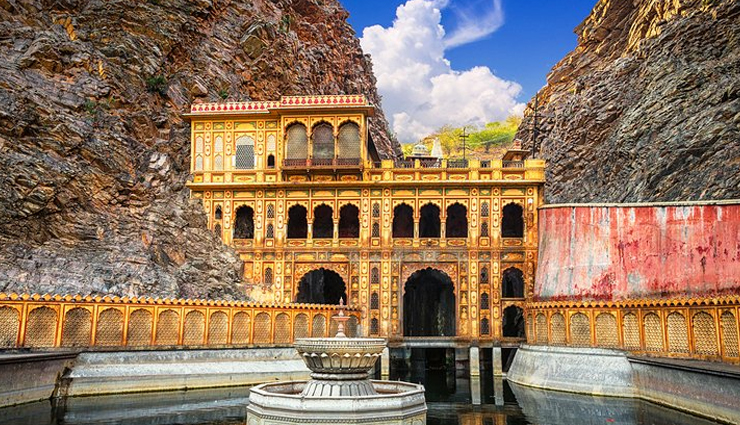 No trip to India is complete without spending time in Jaipur. Affectionately nicknamed "The Pink City" for the blushing color of its historic buildings, Jaipur is a princely wonderland of culture and heritage, brimming with architectural gems. It's also a preeminent stop in India's famous Golden Triangle, a popular tourist circuit.

Prepare to be captivated by the grandeur of Jaipur, the capital of Rajasthan. City Palace gives you a taste of the lavish lifestyle afforded to the royal family of Jaipur. Just next door, the astronomical instruments at the Jantar Mantar observatory bring the mysteries of space down to Earth. And depending on the time of your visit, you may be able to experience one of the many festivals that fill Jaipur's annual calendar, like the International Kite Festival in January or Elephant Festival in early spring.

# City Palace

City Palace has stood at the heart of the Old City of Jaipur for nearly three centuries, shortly after Maharaja Sawai Jai Singh II decided to relocate his court from the city of Amber. Protected by huge guard walls, the fairy-tale-like structure is still the home of Jaipur's modern-day royal family, and is more extravagant and enchanting than you might imagine.

City Palace is more than a sand-colored regal abode—it's a sprawling complex of buildings built around a series of landscaped garden courtyards overlooking Jaipur and Lake Palace. The entire property is a stunning display of Rajasthani and Mughal architecture.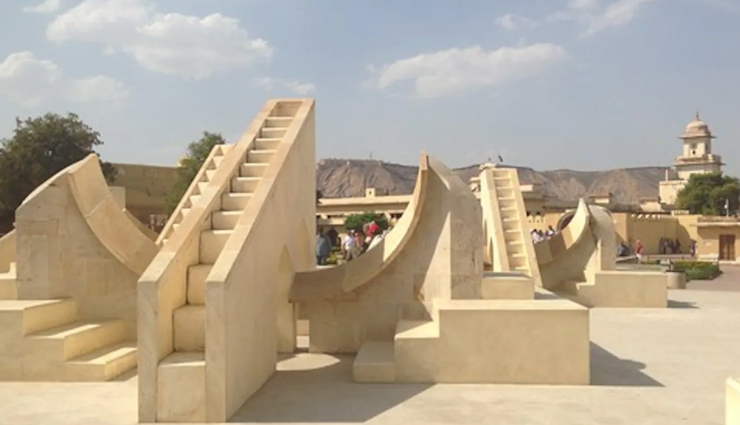 # Jantar Mantar

At first glance, Jantar Mantar may look to be nothing more than a bunch of larger-than-life abstract sculptures. But this is not an art gallery—it's a special collection of astronomical tools started by Rajput ruler Jai Singh II to measure the heavens nearly 300 years ago.

Each of the 20 or so structures at the UNESCO World Heritage Site serves a distinctive purpose. The observatory's massive sun dial, known as Samrat Yantra, is particularly striking. At 27 meters tall, it casts a huge shadow that accurately measures time down to two seconds.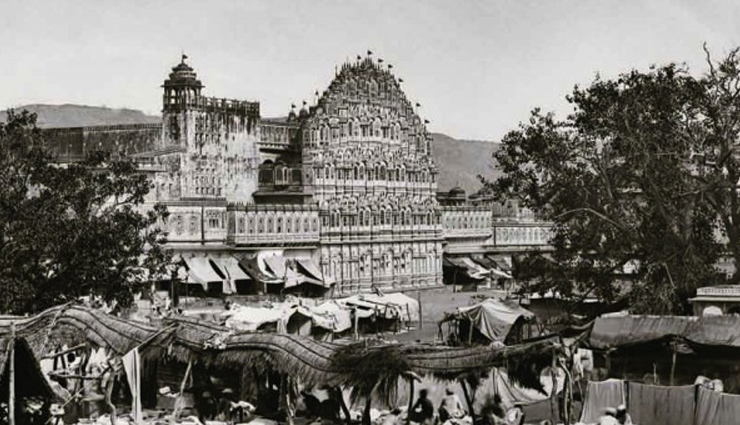 # Hawa Mahal

If you had any preconceived notions about how the buildings in Jaipur look, they probably came from Hawa Mahal (Palace of Breeze). It has all of the distinctive architectural features that appear in postcards of the city, from the salmon-pink, honeycombed facade, built to resemble the crown of Hindu god Krishna, to the geometric accents and rows of tiny windows.

The landmark was built in 1799 to allow royal ladies to watch festivals on the street without being seen by the public. Its 953 windows allow plenty of breeze to pass through, making it an ideal summer palace.
# Amber Fort

Jaipur is home to one of India's most-visited forts: Amber Fort. Built in the year 1592, the sandstone and marble monolith stands atop a small hill roughly 20 minute's driving distance northeast of the center of Jaipur. It's best known for being a pristine example of Rajasthani architecture.

Getting to Amber Fort typically involves a short uphill hike that's well worth the effort. It's decked out with intricate patterns of inlaid marble in nearly every color of the rainbow. The fort is laid out into four separate sections, each of which has a spectacular garden courtyard outside. While you'd never know it from above, you can actually explore the fort's underground tunnels, some of which have been restored.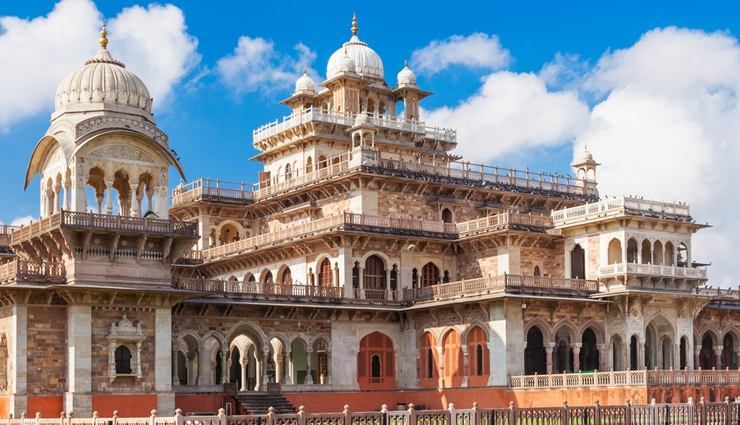 # Albert Hall Museum

When English writer Rudyard Kipling visited the Albert Hall Museum in Jaipur, he wrote that it was a "rebuke to all other museums in India from Calcutta downwards." That's high praise coming from the son of a curator, and fitting for this renowned institution.

The oldest museum in Rajasthan, the Albert Hall Museum boasts an extensive collection of art and historically significant artifacts. Come for the Egyptian mummy, stay to see antique coins from different periods in India's history, charming permanent exhibits of miniature paintings, 18th-century costumes worn by members of different castes, and a peculiar collection of 19th-century clay figures demonstrating all the yoga poses.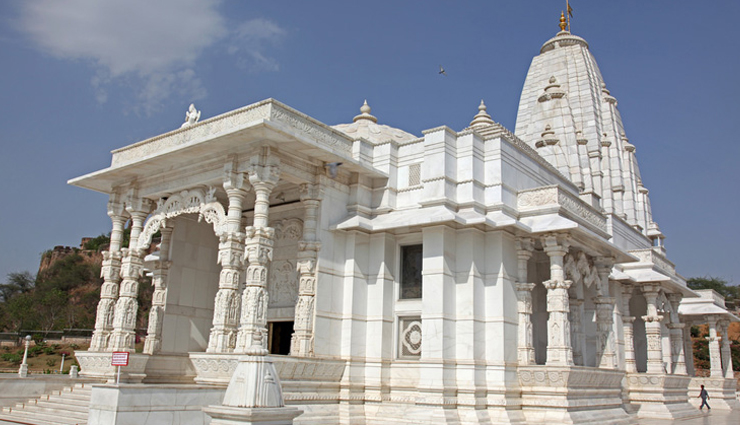 # Birla Mandir

In a city that seems to be dipped from top to bottom in pink, the stark white marble Birla Mandir stands out—big time. The Hindu temple pays tribute to Lakshmi, the goddess of wealth and purity, and Vishnu, one of the religion's main deities.

The marvelous structure exudes a quiet, peaceful vibe, offering just the right atmosphere to appreciate fine marble carvings, shrines to gods, and gorgeous sunset views. While you don't need more than 30 minutes to get a sense of the space, the experience will prove to be a restorative break from a day of sightseeing.