Kudremukh National Park Situated In A Little Mountain
By: Pinki Fri, 27 Apr 2018 4:39:44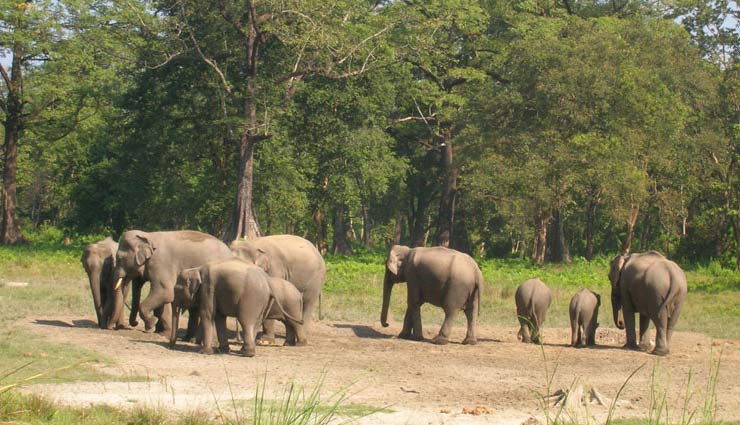 Kuduremukha is a mountain range and name of a peak located in Chikkamagaluru district, in Karnataka, India. It is also the name of a small hill station cum mining town situated near the mountain, about 48 kilometres from Karkala and around 20 kilometres from Kalasa. The name Kuduremukha literally means 'horse-face' (Kannada) and refers to a particular picturesque view of a side of the mountain that resembles a horse's face. It was also referred to as 'Samseparvata', historically since it was approached from Samse village. Kuduremukha is Karnataka's 2nd highest peak after Mullayangiri. The nearest International Airport is at Mangalore which is at distance of 99 kilometres.

The Kudremukh National Park (latitude 13°01'00" to 13°29'17" N, longitude 75°00'55' to 75°25'00" E) is the second largest Wildlife Protected Area (600.32 km2) belonging to a tropical wet evergreen type of forest in the Western Ghats. Kudremukh National Park is located in Dakshina Kannada, Udupi District and Chikkamagaluru districts of the State of Karnataka. The Western Ghats is one of the thirty four hotspots identified for bio-diversity conservation in the world. Kudremukh National Park comes under the Global Tiger Conservation Priority-I, under the format developed jointly by the Wildlife Conservation Society (WCS) and World Wide Fund-USA.

Well known environmentalist and tiger expert undertook a detailed and systematic survey of the distribution of the endangered lion-tailed macaque in Karnataka during 1983-84 with support from the Government of Karnataka. He observed that suitable and extensive rainforest habitat for the lion-tailed macaque existed in Kudremukh and that the tract probably harboured the largest contiguous population of lion-tailed macaques in the Western Ghats, outside the Malabar region. He further suggested that lion-tailed macaques could be effectively used as a 'flagship' species to conserve the entire biotic community in the region and prepared a conservation plan for the survival of wild populations of lion-tailed macaques in the region delineating the present national park area as a proposed nature reserve. Based on his report, the Karnataka State Wildlife Advisory Board suggested to the government that Kudremukh National Park be created.