List Of Top 10 Beaches To Explore In India
By: Pinki Mon, 06 June 2022 00:04:40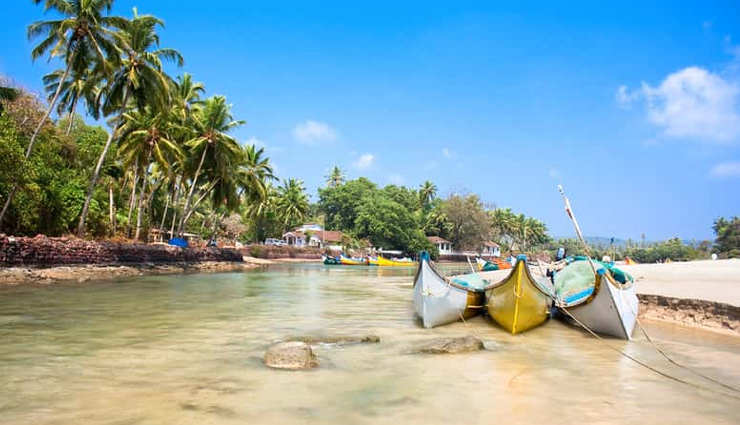 With Arabian Sea and Bay of Bengal in the southwest and southeast respectively, India, with a massive coastline of more than 7000 km, stands at 7th position. Beaches of India span all across the coastline. The inhabited and uninhabited nature and character of the islands engulfing make it picturesque and inviting.

The beaches of India render a wide sea stroll, sun and sand with host of other amazing features. With people enjoying rich marine life, the beautiful resorts and other facilities make them more than worthwhile. Here's the top list of 10 beaches that make the India more than inviting and you can explore during your India Tours .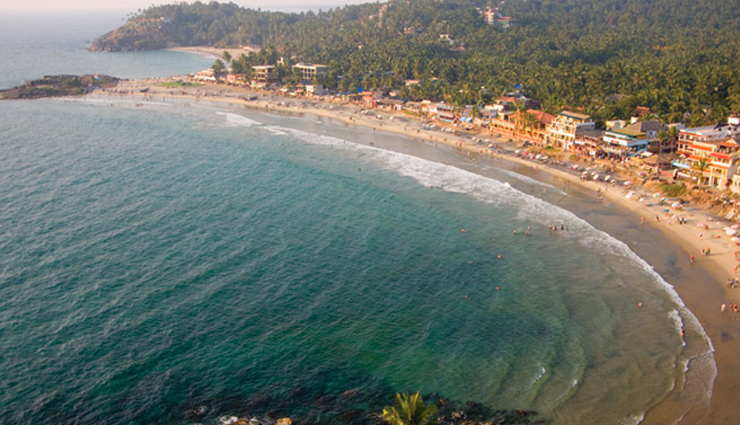 Kovalam Beach, Kerala

Kerala is simply gorgeous staying atop the list of beautiful places in India and Kovalam contributes majorly to this fact. Recognized internationally, Kovalam is known for magnificence and captivity. You can always enjoy sunbaths, herbal treatments and swimming activities. No dearth of budgets restaurants make this place all the more inviting. Lighthouse is the most attractive feature.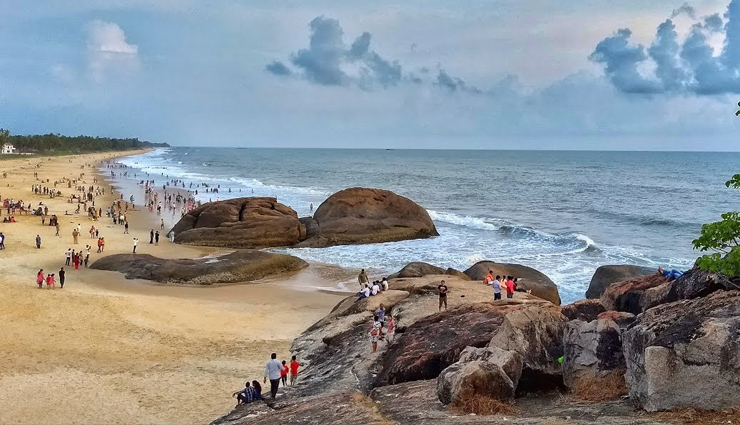 Kapu Beach, Karnataka

Somewhat off-the-beat, this beach is relatively less explored. Also known as Kaup, it is located in the Udupi District of Karnataka. Similar to the Kovalam beach, it also has a lighthouse. The beauty of this beach is enhanced by the striking of waves that can be witnessed at point of time round the year. You will be glad to know that as a tourist you can always stay atop the lighthouse to have a panoramic view.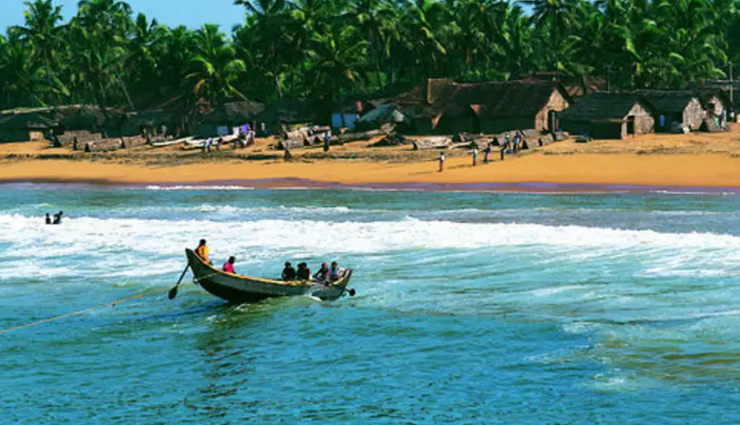 Kappad Beach, Kerala

Famous for its picturesque sunset, it holds a historical position as well. Situated in Kozhikode (previously known as Calicut), this beautiful beach depicts the story of birth of Indian spice industry. It is about Vasco da Gama, the Portuguese explorer, who with nearly 170 men landed in 1948 to make history. In fact, from this point, spice trade began. The stillness of beach is what attracts thousands of travelers from every nook and corner of the world.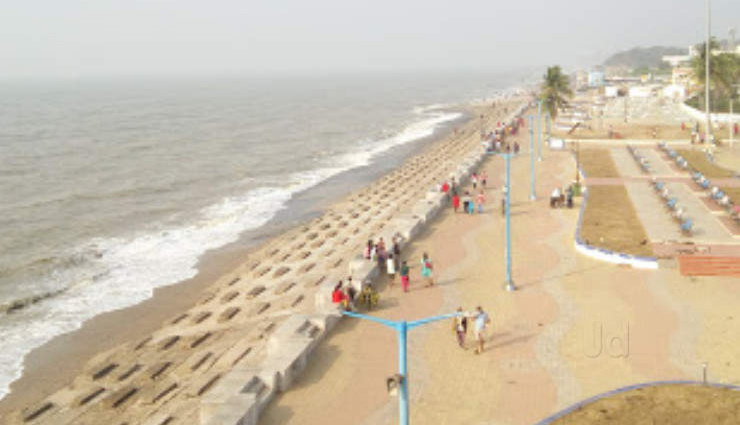 New Digha Beach, West Bengal

West Bengal is extremely beautiful. Known for its mesmerizing beaches, the state of India is simply amazing in every respect. The New Digha Beach is one of the most popular beaches. It is so famous that it bears the brunt of being too crowded, especially on weekends. You can always witness many families around this beach. The romantic trips can easily be seen with amazing sunbaths and the availability of cashew nuts, seashells and other souvenirs make it worthwhile.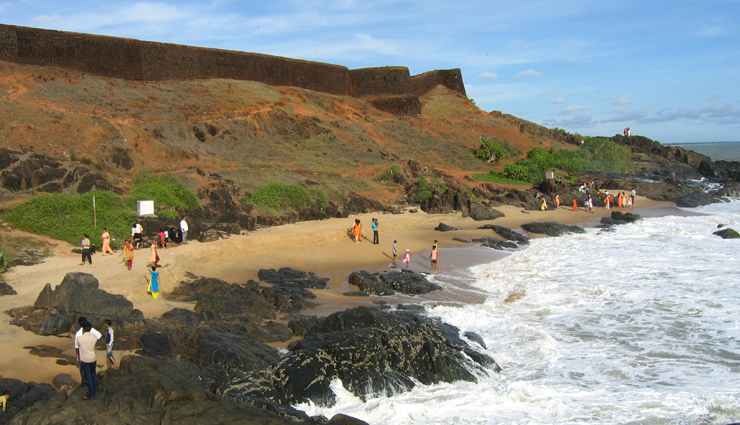 Kasaragod or Bekal Fort Beach, Kerala

The Fort of Bekal, nearly 16 km from Kasaragod, is what makes the beach of Kasaragod amazing. As it came into existence in 1640 AD, it was earlier used as a strategic military station the then ruler, Tipu Sultan. Afterwards, it was used extensively by the British. The beauty is exquisitely enhanced by the two sculptures as they come with beautiful murals.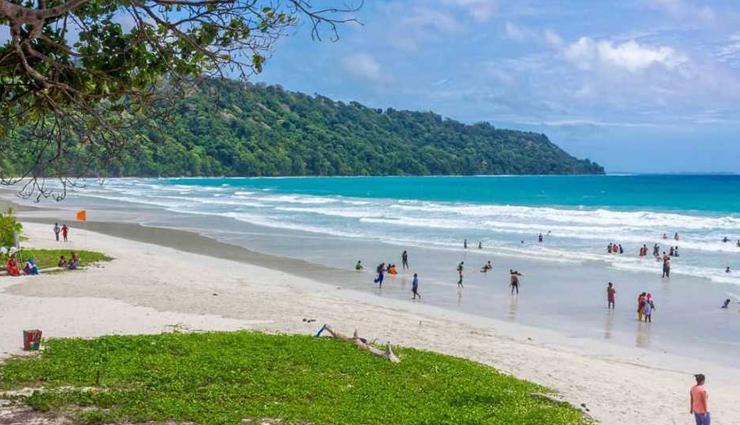 Radhanagar Beach, Havelock Island, Andaman

Andaman is a place that is far away but renders some exquisite natural setting. The coming of the waves is largely followed by silence. The silence and the sound rhythm make the place all the more significant and worthwhile. Thick green trees make the surroundings ever inviting for the all kind of travelers. Lush green picturesque setting is what makes it one of the most amazing entities.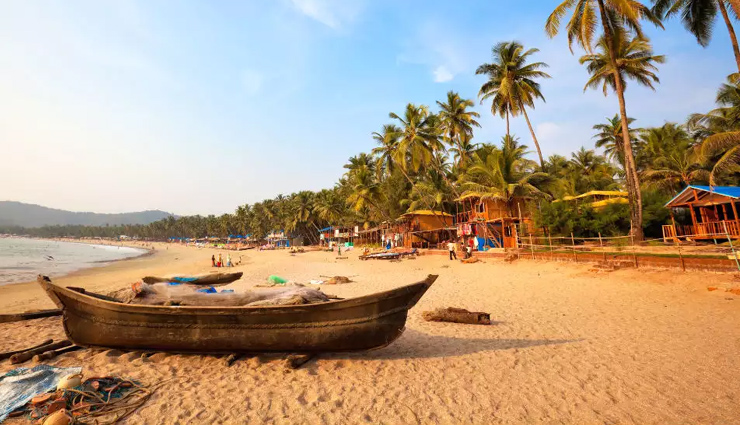 Goa Beaches

Goa is a place specially known for its gorgeous beaches. However, it remains filled with people and tourists flock from every nook and corner of the world. As we move towards the north, the Goa beaches become more commercialized. These are the very beaches that attract nightlife lovers. If you are on a lookout for peace and relaxation, you must head towards the northern region.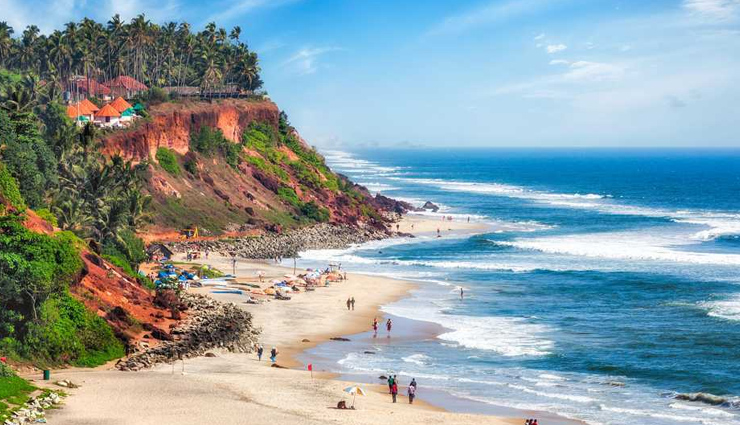 Varkala Beach, Kerala

Bestowed with cliffs, Varkala Beach is magnificent. As the cliffs runs through the coast, it renders beauty and unbridled peace and harmony. The fascinating part is that it gives a perfect sunset. You can always enjoy bathing and paragliding.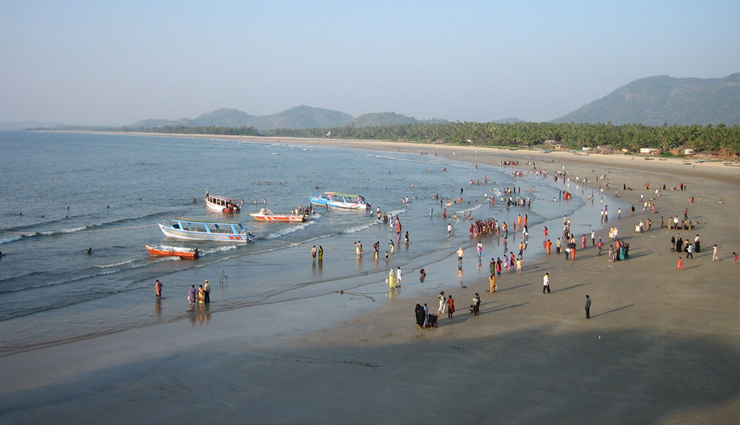 Murudeshwar Beach, Karnataka

The serenity of this place is amazing. With a lot more to enjoy, the blue water makes it more than inviting and captivating. This sand beach is simply amazing and captivating. The high hills on the east make it more significant and attractive. The major attraction of this place is a temple of Lord Shiva standing high at 123 feet. You can always enjoy buffalo race and cock fight at the same time.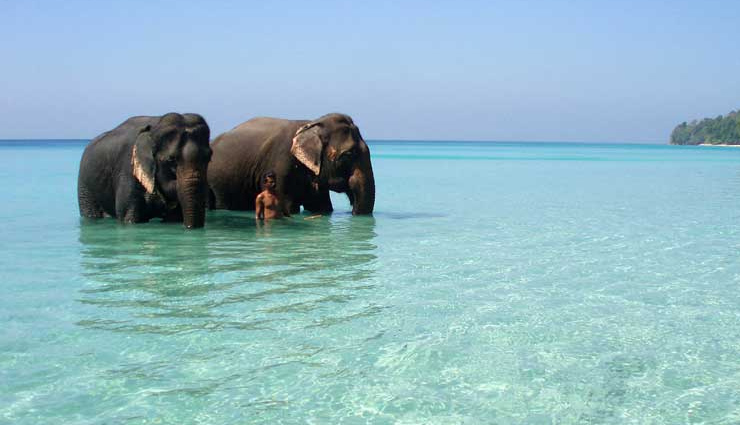 Elephant Beach, Havelock Islands, Andaman

In the lush green environs of Andaman, the Elephant Beach at Havelock Islands is something, which attracts more than anything else. Very near to Radhanagar Beach, it is simply amazing and gorgeous. A great place to enjoy amazing view comprising excellent coral and marine life, Elephant beach is simply captivating even after the onslaught of Tsunami, a destructive storm in 2004.