Makar Sankranti- 5 Best Places To Visit During This Festival
By: Sandeep Fri, 12 Jan 2018 3:19:12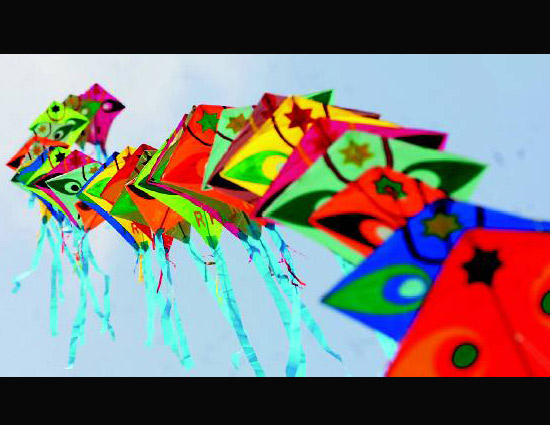 The first festival of New Year 2018 is just round the corner and India is gearing up for it. Makar Sankranti 2018 is on January 14. Celebrated across various parts of India, Makar Sankranti is one of its most prominent Hindu festivals. It is a dual-purpose festival. According to the Hindu calendar, it marks the winter solstice and the first day of the sun's transit into Makara (Capricorn). While most Hindu festivals are followed based on the lunar cycle, Makar Sankranti is one that follows the solar cycle. From a religious standpoint, the festival honors the sun God Surya.

* Jaipur, Rajasthan

One of the finest winter destinations of India is Rajathan and one of the best places to visit in this amazing state is Jaipur. January is when the weather is perfect and thanks to Makar Sankranti, the city of Jaipur springs to life. This is when you will see a plethora of colourful kites in the sky and smiles all around.

* Haridwar, Uttarakhand

One of the finest religious spots of the country, Haridwar too is amazing during winter. Makar Sankranti is an auspicious day for Hindus and the Ganga aarti of Haridwar, which is just magical on any day, seems all the more special during the festival.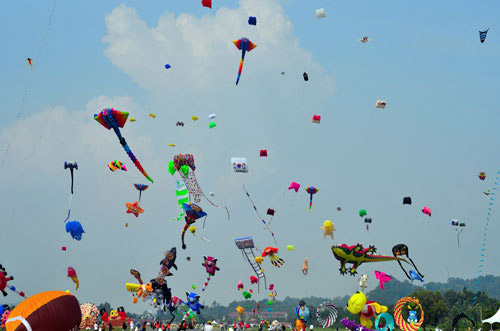 * Guwahati, Assam

Makar Sankranti is celebrated as Bhogali Bihu or Magh Bihu in Assam. It is celebrated as a harvest festival that marks the end of the harvesting season. Guwahati gets festive during this time with all the temples and cultural spots being well-decorated and locals too putting their best foot forward to celebrate the festival in style.

* Ahmedabad, Gujarat

Another amazing destination to witness the vibrant kite-flying events during Makar Sankranti is Ahmedabad. The whole of Gujarat gets into a convivial mood during this festival called Uttarayan here. People get to their rooftops and show off both their amazing, unique, decorative kites as well as their kite-flying skills.

* Bageshwar, Uttarakhand

Bageshwar is a quaint, scenic city located in Uttarakhand. A fair called the Uttarayani fair is held here at the confluence of the Sarju and Gomati rivers every year during January. It is an amazing place and time to check out Hindu traditions and customs during Makar Sankranti.