7 Most Charming Small Towns To Visit In The UK
By: Shweta Fri, 22 May 2020 5:40 PM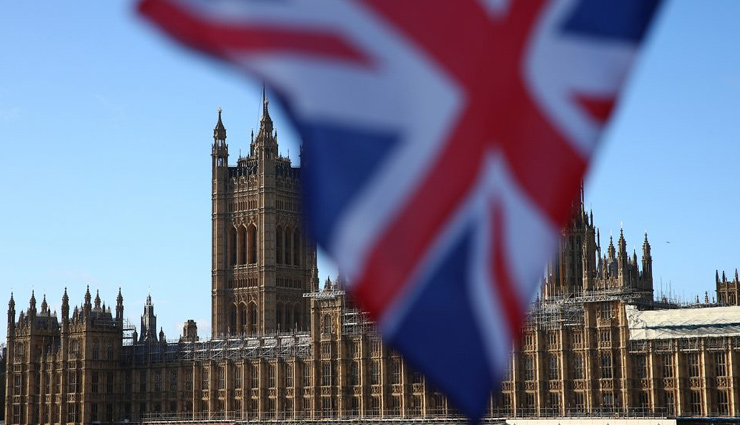 When you look past the large towns and cities of the United Kingdom, you will discover the postcard-picture-perfect small towns and villages.You'll find them neatly tucked away, on rugged cliffs, in rolling green hills, near forests, on moorland, with beaches, by rivers, and despite the weather you'll find warmth – even if there's no one around there is something about the quintessential English town that is friendly and homely.

Steeped in sometimes ancient history, and packed with sometimes ancient pubs, here is a rundown of the most charming small towns in the UK: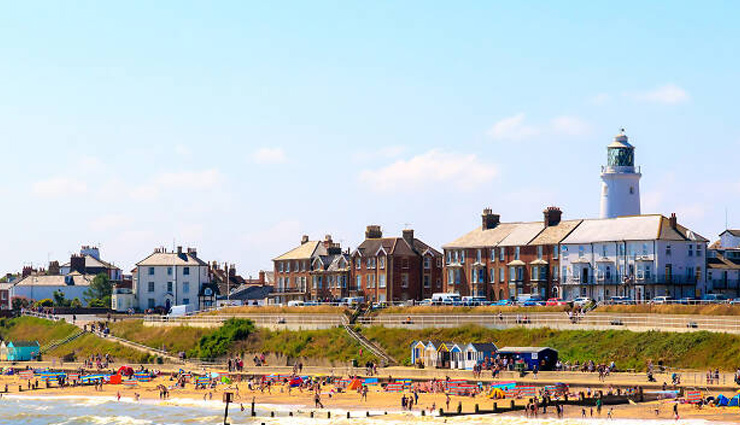 * Southwold

Situated within Suffolk Coast and Heaths Area of Outstanding Natural Beauty, Southwold is a lovely English seaside town comprising village greens, pebble-clad cottages and sandy beaches. Its 190-meter (620-foot) pier (built 1900) is a fantastic example of what the heyday of English seaside entertainment looked like; unlike others, thanks to the introduction of retro-style coin machine games, the English seaside holiday of yesteryear is alive and well on Southwold Pier.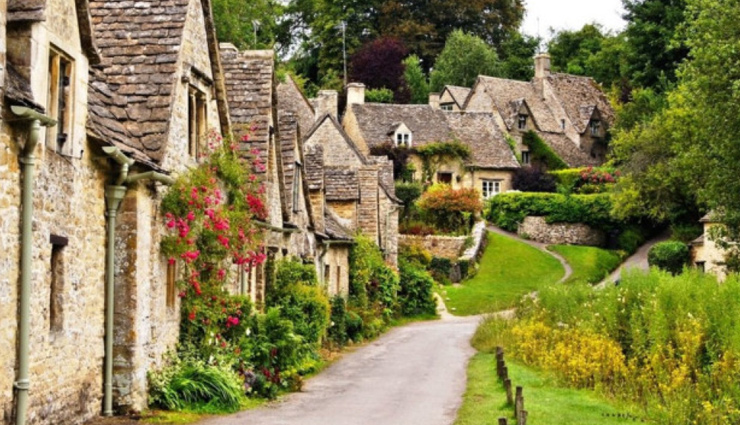 * Bibury

Quintessential English towns means bucolic scenes of tiny cottages in rolling green hills. That is the essence of Bibury. Arlington Row, a particularly picturesque section of protected houses in the town, features on the inside cover of all UK passports. Strolling around Bibury and falling in love with the place is the main past-time here, a centre for countryside walks and tearooms. Located in the Cotswolds, a region renowned for quaint towns and lovely countryside, it doesn't get more charming than this quiet slice of pastoral England.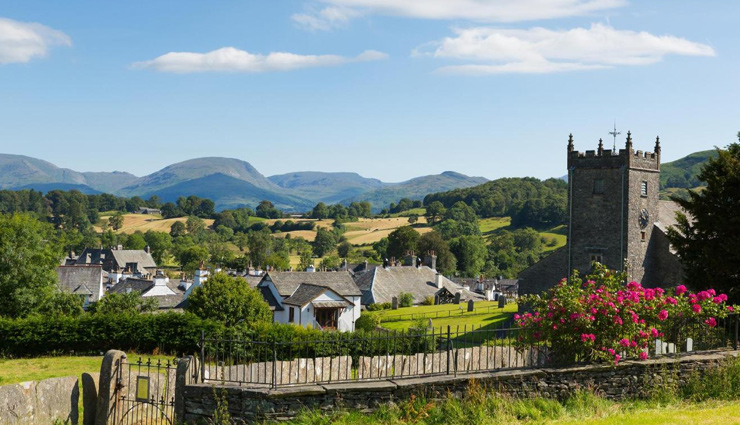 * Hawkshead

Carefully preserved Hawkshead was once home to William Wordsworth, who described it in his poem The Prelude. Beatrix Potter also lived here. Her former residence now open to the public – a great opportunity to feel snug inside a real English cottage. Hawkshead is a tourist mecca not only for its whitewashed cottages, old pubs and cobbled streets, but also for its location: the Lake District. A beautiful English town famous for its lakes, fells and forests, hiking in English countryside is supremely idyllic here.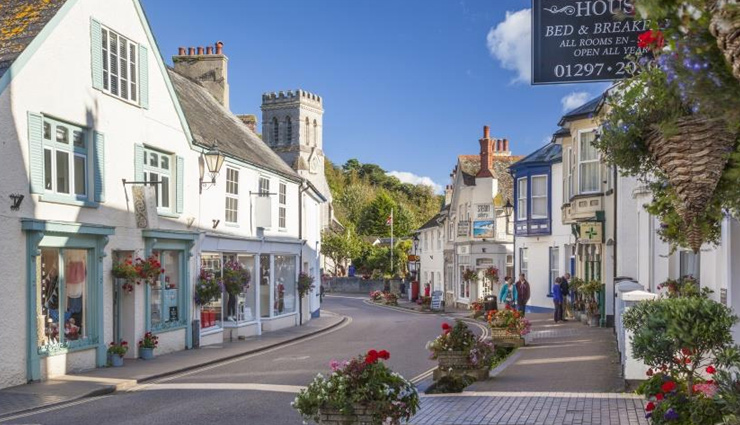 * Beer

In Devon there is a town called Beer – unfortunately it's named after Old English word bearu, meaning grove. Nevertheless there's a disproportionate amount of pubs in this seaside town, all serving excellent local ales as well as the local speciality of crab. Steeped in tales of smuggling, the meandering hike down Hooken Cliffs to the west of town is great for imagining yourself as a smuggler of old. Sitting on Beer's pebble beach looking out to sea with an ice cream after a pub lunch is a fine example of English summer holidays.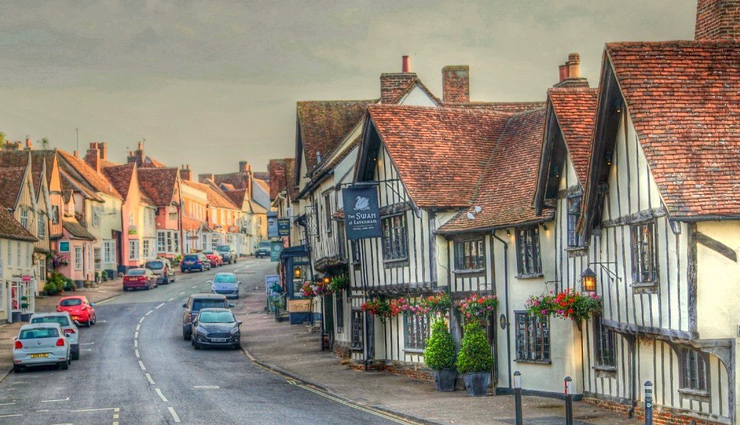 * Lavenham

Medieval buildings lean higgledy-piggledy in Lavenham like something from another time. In the 15th and 16th centuries the town was famous for its wool, and one of the richest settlements in Britain because of it, but fell into decline with cheaper exports from Europe. Now it's like walking through a fairytale: hundreds of half-timbered buildings spell out the past, with a contemporary infusion of eateries and places to stay. You can even sip tea in the Tudor tea-room at the Lavenham Guildhall, one of the finest examples of Lavenham's heyday.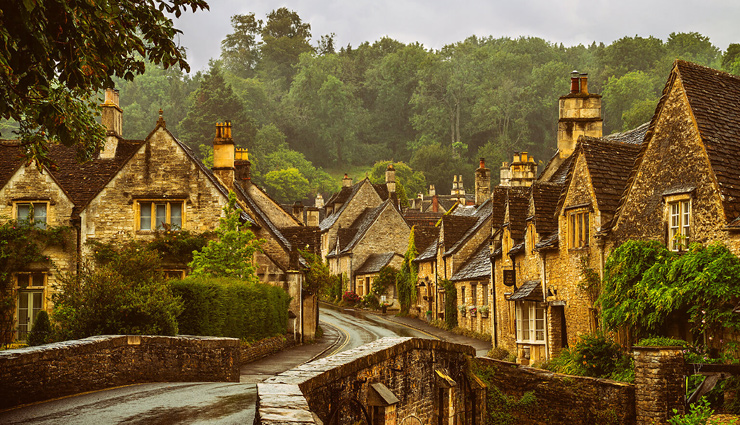 * Castle Combe

The Cotswolds Area of Outstanding Natural Beauty has a lot to answer for when it comes to beautiful English towns to match. Castle Combe is one of them.Historical as ever, the imposing 15th century St Andrew's Church reflects the former prosperity of the Cotswolds' textile industry. There's even some historical five-star accommodation: the 14th century Manor House Hotel.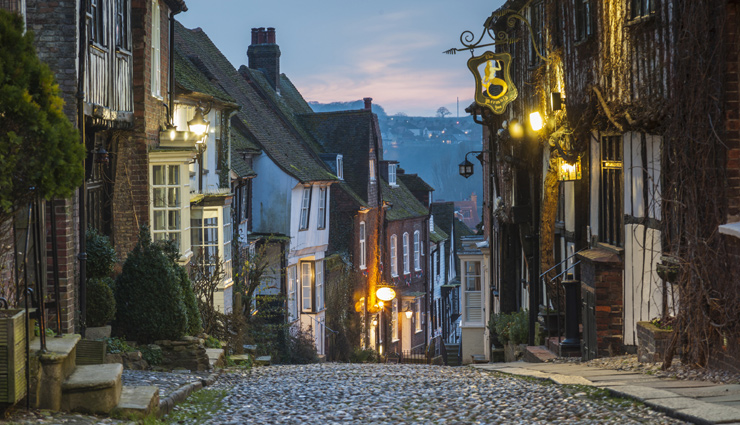 * Rye

Ancient Rye is all cobbled streets and tumbledown rows of houses by the sea. Originally part of the Cinque Ports Confederation, five strategic towns important for trade and military purposes in medieval times, today Rye is practically a living museum. Rye is also just a few minutes away from one of England's most famous beaches, Camber Sands, a two-mile-long playground for kitesurfers and beachlovers



Tags :