5 Places In North East India That Have Been Featured In Bollywood Movies
By: Pinki Thu, 25 May 2023 08:55:37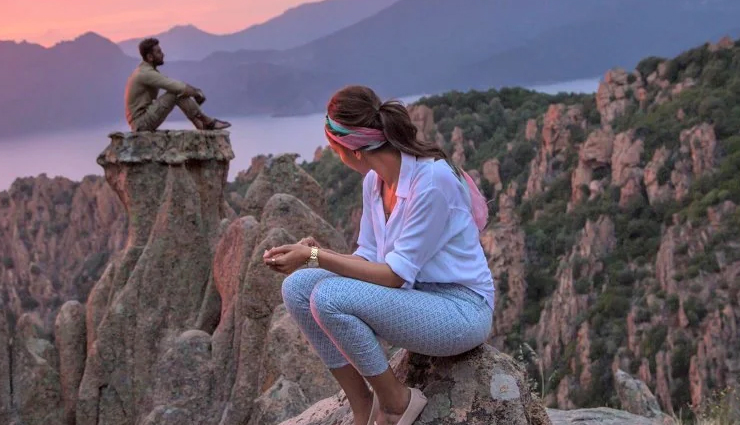 If you're a fan of Bollywood and in need of inspiration for planning your next trip, take a look at these North East Indian locations where some of your favorite Bollywood movies have been filmed!

India boasts stunning landscapes, ranging from towering mountains to serene seas and deep valleys. And when it comes to the relatively unexplored North East India, the destinations are truly enchanting. From living root bridges and one-horned rhinos to lakes that rank among the highest in the country (and the world), the seven sisters have it all and more.

In recent years, North East India has gained popularity as an adventure and slow tourism destination, with more people discovering its potential. The region's vibrant life, rich culture, and captivating music have garnered attention, while its serene mountains and forests attract those seeking tranquility on their adventures.

It's no surprise that filmmakers have been captivated by the region over the years. Although it may not have enjoyed the same level of popularity as the Northern hills or Kashmir, the few movies based in North East India strive to do justice to its natural beauty, something that cannot be fully captured in pictures alone.

So, if you're considering exploring North East India, these movies offer a glimpse into the region. They tap into the area's music and culture while showcasing its breathtaking gardens, mountains, and more. These films truly capture the essence of the region and are guaranteed to mesmerize you, leaving you in awe.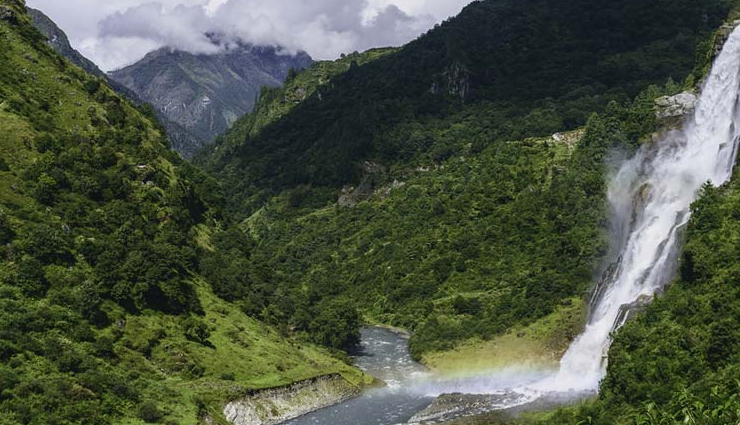 # Arunachal Pradesh – Bhediya, Rangoon, Koyla

Arunachal Pradesh, known for its breathtaking beauty, is home to stunning destinations like Tawang, Ziro Valley, and Itanagar. These destinations offer a harmonious blend of nature and culture, each leaving a distinct impression on the tourist map of the state. Several of these places, including Ziro and Sagalee, have been featured in the movie Bhediya, while the town of Pasighat appeared in the 2017 film Rangoon. In the movie Koyla, the song "Tanhai Tanhai" was filmed in Tawang, along with other scenes. Arunachal Pradesh also offers other must-visit places, such as its forests for birdwatching enthusiasts, as well as Namsai and Roing Lake, among others.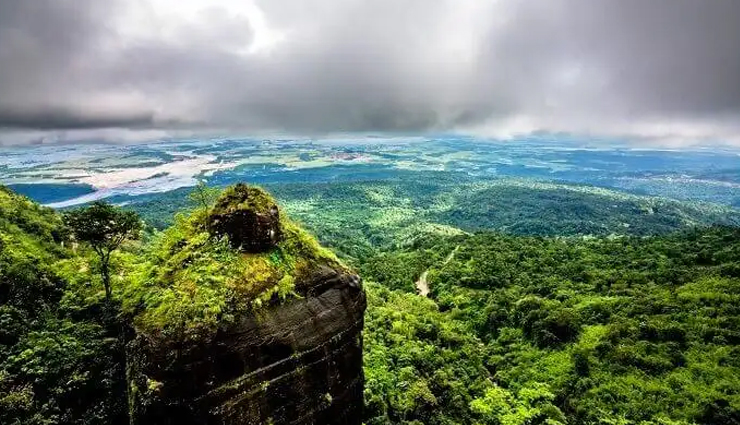 # Meghalaya – Rock On 2, Anek, Har Pal

Known as the Rock Capital of India, Shillong serves as the capital of Meghalaya. It comes as no surprise that the sequel to the 2008 musical drama, Rock On!!, was filmed here. The movie delves into the world of rock music within the scenic mountain city, showcasing a harmonious blend of music, love, and romance. Another film that has captured the essence of Meghalaya is Anek, which revolves around the insurgency in North East India. While Shillong offers its own charm, there are other must-visit places in Meghalaya, including Cherrapunji, Mawlynnong, and the East Khasi hills, which are renowned for their captivating Living Root Bridges.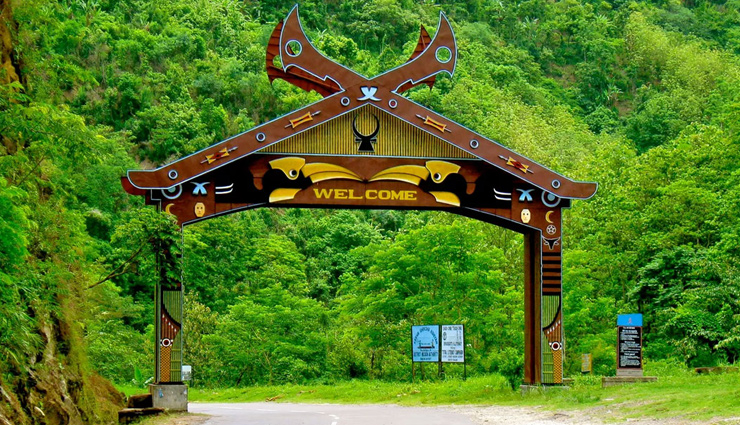 # Nagaland – Saaya

Nagaland, a picturesque state, has much to offer for travel enthusiasts. With its scenic mountains, charming hill stations, and abundant mountain lakes, the destination is a treasure trove of natural beauty. It's no surprise that the Mokokchung district of Nagaland served as the backdrop for the filming of the 2003 movie Saaya. In addition to Mokokchung, other must-visit places in Nagaland include Kohima, Dzukou Valley, and the various museums scattered across the state.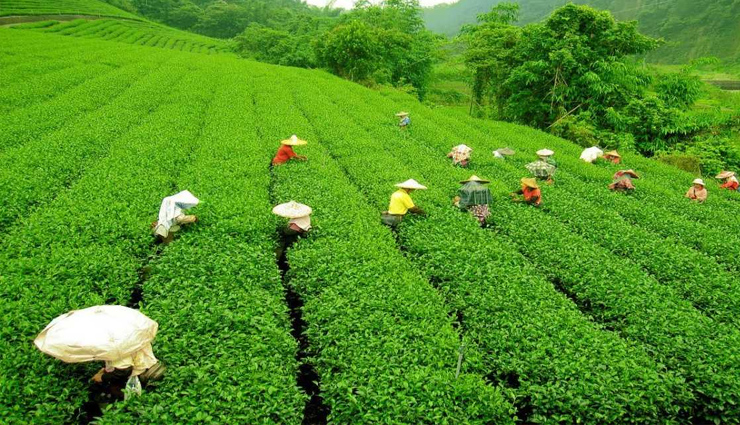 # Assam – Anek, Ek Pal, Daman

Assam, located in North East India, is a highly popular and easily accessible destination. Its capital city, Guwahati, houses prestigious institutions like IIT Guwahati and is known for its vibrant culture. The state has also served as a shooting location for films like Anek, Ek Pal, and Daman, showcasing places like Jorhat and Guwahati. When visiting Assam, make sure to explore attractions such as Kaziranga National Park, renowned for its one-horned rhinoceros, as well as Kamakhya Temple and its beautiful waterfalls.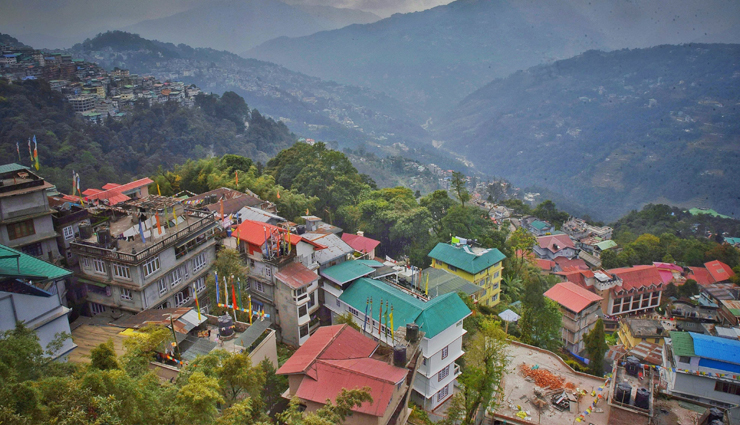 # Sikkim – Jewel Thief

The 1967 movie featuring Dev Anand was one of the earliest films to depict the beauty of North East India. Shot in various locations in Sikkim, this spy thriller adds an element of mystery to the stunning landscapes showcased in the film. These charming destinations, which captivate viewers, may inspire you to visit Sikkim. When planning your trip, be sure to include must-visit places such as Gangtok, Pelling, Khangchendzonga National Park, Nathula Pass, and Tsomgo Lake, among others.