5 Reasons Why Bali Is A Must Visit Place
By: Pinki Thu, 04 Aug 2022 10:25 PM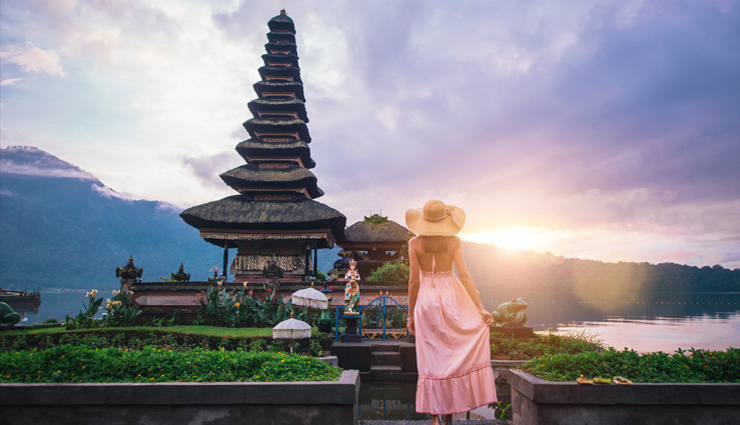 For many, Bali is the definition of paradise on earth. And for good reason. Bali's culture is beautiful, the nature is mesmerising, and it has so much to offer – from fun adventures discovering waterfalls and beaches, to exploring temples, parks, rice terraces, and volcanoes. There are many things to do in Bali, beautiful places to visit in Bali, and of course resorts and incredible beaches in Bali, too. Many people travel to Bali for spiritual retreats, and many have life-changing experiences attending a Yoga retreat in Bali.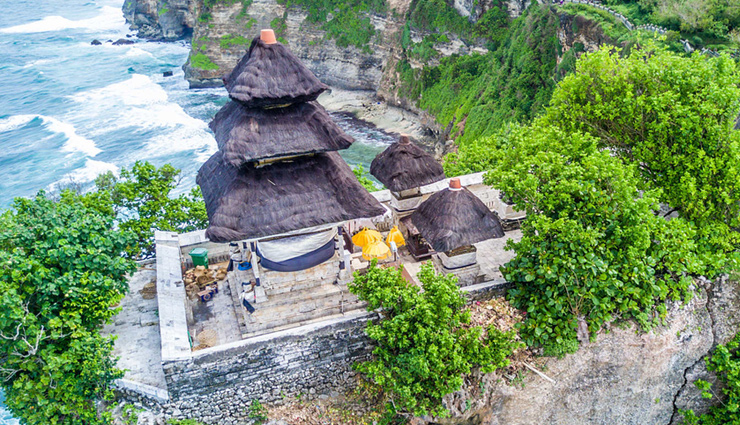 # The three most beautiful temples

You most likely will not have time to visit all 20,000 temples on your next Bali trip, but there are a few that are definitely worth checking out. Our favourites are the Ulun Danu Beratan Temple, which is located on the edge of Lake Beratan.

When the water rises, it will seem like the temple is actually floating on the surface of the lake it looks incredible. Uluwatu Temple is located at the edge of a cliff and is definitely worth a visit. Make sure to watch the famous Kecak fire dance that takes place every night right at sunset. And last but not least the most famous temple among tourists: Lempuyang Temple. Here, you'll see the giant Mount Agung in the background hovering between the gates.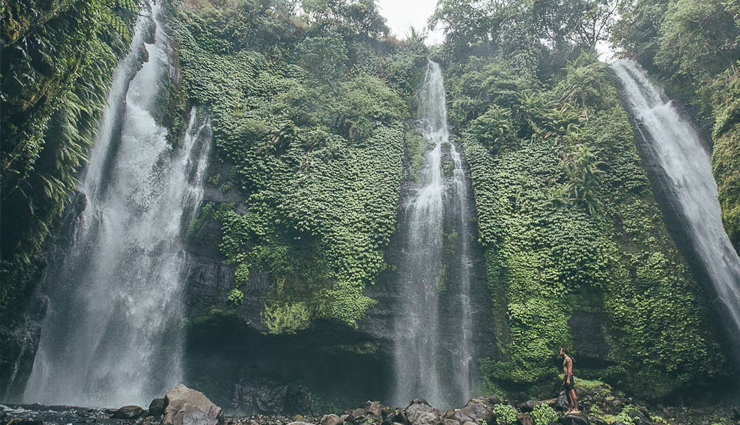 # The three most beautiful waterfalls in Bali

There is definitely no shortage of waterfalls in Bali. The three most beautiful and stunning waterfalls are Sekumpul waterfall, Leke Leke waterfall, and Tukad Cepunk waterfall. Sekumpul waterfall is the biggest waterfall in Bali and is tucked away in the most beautiful nature I've ever seen! It's truly remarkable and still very untouched. Leke Leke waterfall isn't far from Sekumpul waterfall and is surrounded by beautiful nature and looks like it's straight out of a fairytale land. Tukad Cepung waterfall is located in Ubud and is actually located between steep cliffs with sun rays breaking though the cliff giving it a magical vibe.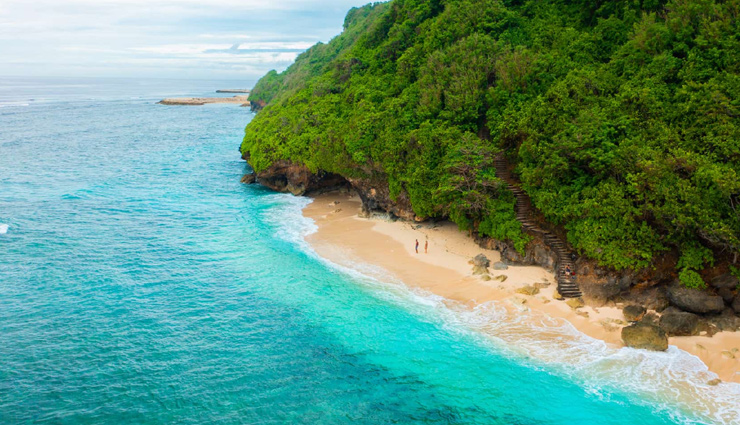 # The most beautiful beaches in Bali

Bali is blessed with amazing white and black sand beaches, sandy beaches, and rocky beaches, beaches on the bottom of a cliff, and beaches that are more easily accessible. Uluwatu is the area in Bali that offers the most beautiful beaches for both sunbathing and surfing. If you're close to Uluwatu, we definitely recommend checking out Greenbowl beach, Bingin Beach, Thomas Beach, and Nyang Nyan Beach. For the surfers, Suluban Beach is the best one.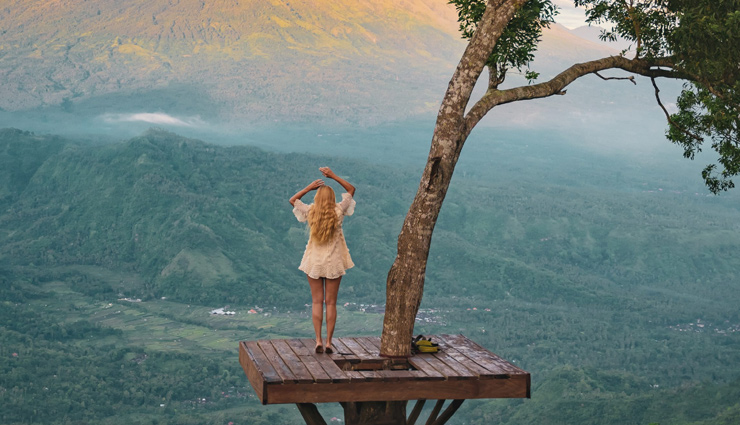 # Looking for Offbeat Bali

If you're looking for some offbeat and natural places in Bali that's away from tourists, there are a few areas in Bali that we recommend exploring. Sidemen, an area on the east side of Bali, is still quite untouched for reasons I don't really understand. It has some of the most beautiful scenery that you can find in Bali. Think rice terraces everywhere you look, palm trees, jungle vibes, cute local warungs, and just a very calm and relaxed atmosphere. Driving around, stopping whenever you find a beautiful spot and enjoying the amazing views will be a simple yet unforgettable day.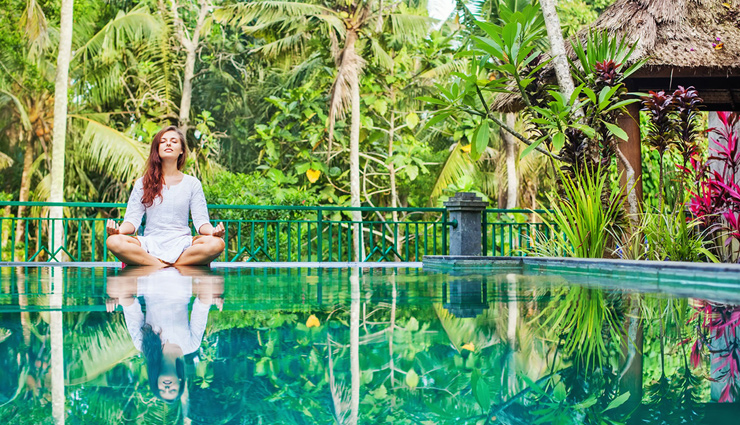 # Spiritual and Yoga retreats in Bali

Just being in Bali is already a spiritual retreat. In Bali, you'll find everything from amazing Yoga retreats to life-changing spiritual retreats – to suit everyone's needs and budget. Since Bali is a very spiritual island, finding spiritual retreats will be quite easy. But what's not so easy is figuring out which ones are actually legit and worth experiencing.

We talked to Savitri Devi to give us some tips and insights. Savitri is a holistic health practitioner, life coach, Yoga and meditation teacher, and Reiki Master Teacher who lived in Toronto before moving back to her home country Bali. Since there are so many retreats to choose from, she recommends asking the retreat leader a few questions in order to ensure quality and satisfaction, such as how long has s/he been teaching, how many retreats has s/he led, and also their qualifications. Be aware that a flashy social media presence does not always equate to a teacher's depth of knowledge and experience.
Tags :