Rajasthan Diwas 2022- 6 Places In Rajasthan You Must Visit Once In Lifetime
By: Kratika Wed, 30 Mar 2022 11:16:24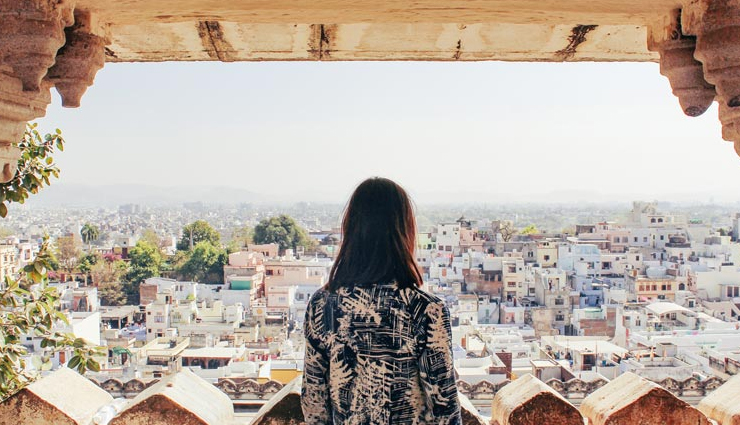 If you're looking to dive into India's architectural wonders or explore its rich and beautiful history, all you need to do is take a trip to Rajasthan, a state that is believed to have more history than the rest of the country put together.

The land of Maharajas, palaces and forts find its way into most travel itineraries thanks to its exotic ruins, romantic past, rich folklore, vast arid deserts, ancient fairs and beautiful culture. The yearly calendar always has a festival or an event on display and there is enough shopping and sightseeing to ensure that you never have a dull moment. One could spend months exploring this beautiful state, but those short on time can introduce themselves to the wonders of Rajasthan by visiting these 7 places.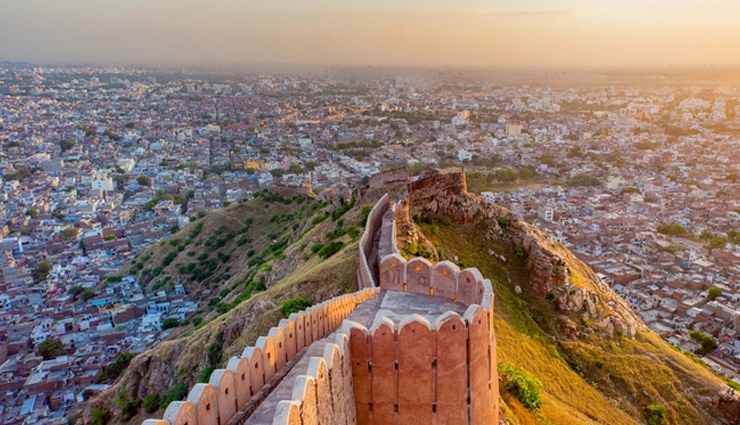 # Jaipur

Jaipur, the capital of Rajasthan, is a flamboyant city that never thinks twice before showing off its ancient regalia and beautiful culture. Chaotic, brashy and edgy, Jaipur takes you from timeless bazaars that are as old as the city itself to modern day restaurants serving all kinds of cuisines, from historic palaces and forts whose tales and stories are as famous as their architectural beauty to luxe hotels, in a single day. Also referred to as the Pink City, for the color of its historic buildings, visiting Jaipur is most likely the best way to experience the glorious past of the Mughal Empire.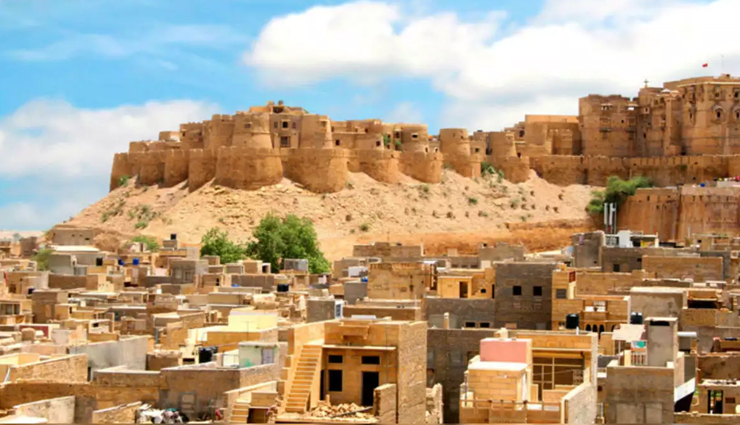 # Jaisalmer

A city glistening with sand-stone houses, palaces and forts, Jaisalmer is an oasis in the middle of a desert — Thar Desert to be exact. A major tourist magnet, the city is an opulent experience of culture, heritage, architecture and history. While the humongous Jaisalmer Fort is an unmissable sight and a major highlight, the ancient lanes and by-lanes have more enchanting havelis waiting to be discovered with their stories waiting to be heard. The desert city is also the most popular base for camel safaris into the Thar Desert, taking you through undulating dunes, exotic desert scenes, and quite possibly the best sunsets and sunrises you'll ever see.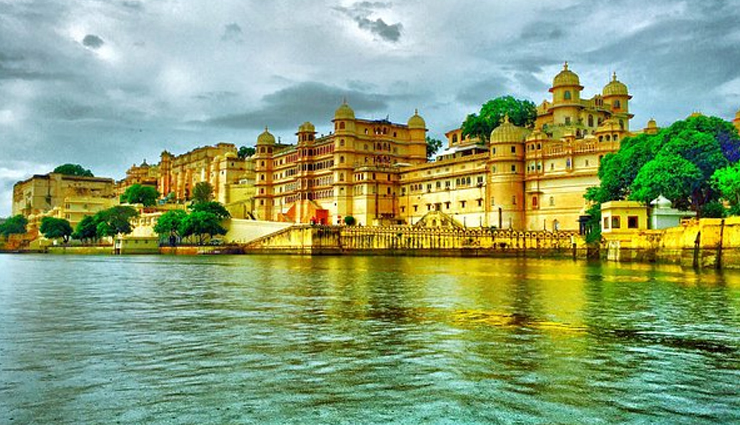 # Udaipur

Udaipur, the land of lakes and palaces, really doesn't need any introduction. Famous as the most romantic city in the country, Udaipur's landscape always leaves you mesmerized. With neighbors like the serene Lake Pichola and the beautiful Aravalli hills, who wouldn't feel beautiful and special! The city is dominated by its two prized jewels – the Lake Palace, an alluring palace-cum-hotel for the filthy rich, and the City Palace, an architectural jewel – but it also presents a fascinating art scene, old-world experiences, historic bazaars and tranquil boat rides. You could also spend your time exploring the 14th century Jain Temple of Ranakpur, considered to be one of the most beautiful temples in India, and enjoy a unique Light and Sound Show at the Kumbhalgarh Fort. Bookmundi recommends you to try and visit the Shilpgram crafts fair held in Udaipur each year. Rajasthan is famous for its handicrafts and textiles, and Shilpgram is one of the best destinations to see some of the best embroideries, hand-woven clothes and camel leather work.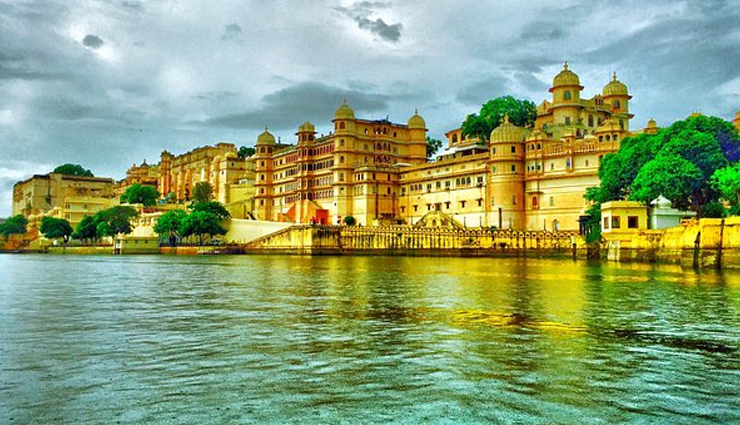 # Jodhpur

Huge fortress walls rise in stark contrast to the enchanting Thar Desert to protect the ancient city of Jodhpur, yet another Rajasthani gem famous for its palaces, temples, forts and bazaars. The majestic Mehrangarh fort is perhaps your first introduction to the city. After all, looking beyond its architectural brilliance can prove to be difficult. But, your best experiences in the 'blue city' are always found in its historic streets and lanes. Other places of interest include the Umaid Bhawan Palace, famous for its collection of vintage cars, murals, miniature paintings, clocks and art-deco interiors, and Jaswant Thanda, a beautiful memorial dedicated to Maharaja Jaswant Singh II. Before leaving the city, make sure you spend some time in its ancient bazaars and purchase some of those breathtaking antiques, carpets, textiles, leather goods and figurines.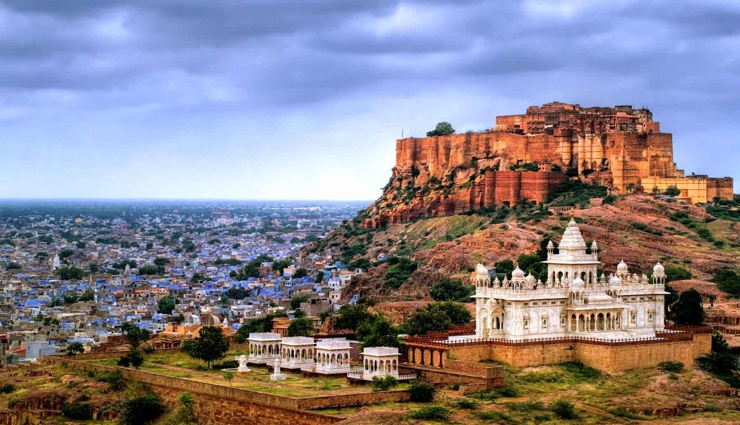 # Ranthambore National Park

Ranthambore is one of India's best-known and most visited national parks. There is one good reason for this although tigers are not present here in great numbers, they are well-accustomed to humans and tend to ignore the busloads of tourists, making them particularly easy to spot. Apart from the tigers, the park is characterised by evocative scenery and an abundance of other wildlife, making it well worth a visit.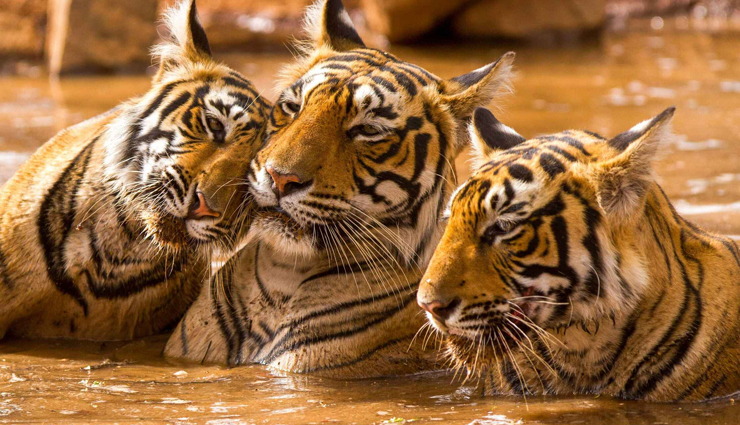 # Pushkar

Although a part of Rajasthan, Pushkar feels entirely unique. Famous as a pilgrimage town, Pushkar revolves around an ancient lake which is believed to have appeared when Lord Brahma dropped a lotus. The town is also known to be one of the few destinations in the world having temples dedicated to Lord Brahma. That said, Pushkar's popularity on the international stage is mostly because of the grand Pushkar Camel Fair, considered to be one of the most popular events in India. The fair attracts close to 200,000 people and 50,000 camels and it acts as a stage for the locals to buy and sell horses, cattle and camels, and become a part of traditional sporting events and mustache competitions. Tourists can have a blast exploring the unique scenes, taking part in exciting desert activities and exploring the Indian culture at its beautiful best.