Unleash The Daredevil In You By Visiting These Adventure Places In India
By: Pinki Sat, 20 Feb 2021 08:16:54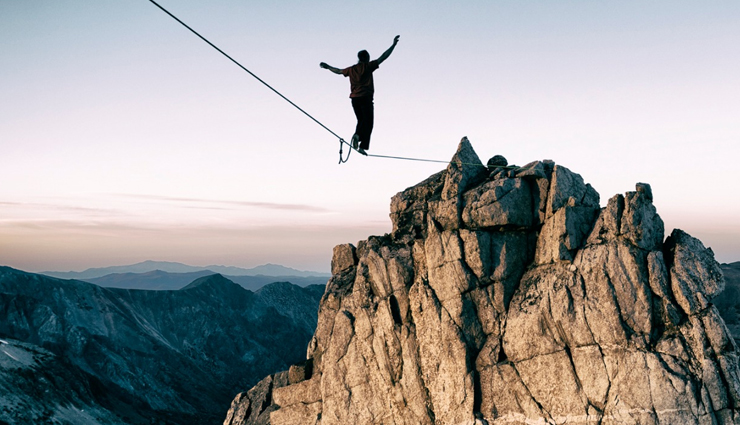 If you want to discover your adventurous side, India is the perfect destination to get some thrill. With an incredible variety in landscape and culture, the adventure places in India will unfold many surprises for you. From the mountains to deserts, skies to seas - you can experience fun and adventure in India through a variety of extreme sports.

With several adventurous destinations, we are sure India would be your dream holiday. The Indian adventure is full of excitement and scenic beauty, more than you can think of. Every nook and corner of the Indian land tells a story of its own – so what's better than exploring it with a group of friends?

Need a fun-filled get away from your boring 9 to 5 job routine? Ignite the discoverer in you by planning an adventure trip. Don't know where to? Have a sneak-peek at the list of the best adventure places in India that you must visit once in a lifetime.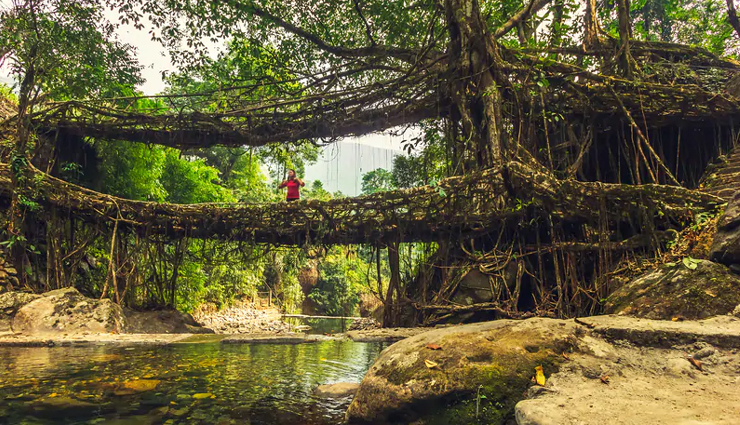 # Shillong, Meghalaya - Known For Caves Exploring

Spelunking, generally referred to as caving, is an adventure activity filled with excitement and eagerness. With its fascinating caves, Shillong in Meghalaya is one of the best places for spelunking. The Mawjymbuin Cave, Krem Umshyrpi, Krem Mawmluh, Mawsmai Cave, Siju Cave and Marai Cave are just a few popular ones to be named.

The rolling green mountains, highland plateaus and valleys, enticing waterfalls and dense green forests of Meghalaya set the perfect mood for exploring the ancient caves. The Krem Puri Cave in Meghalaya is approximately 24.5 km long and is the world's longest sandstone cave. It is located about 90 km away from Shillong and attracts thousands of caving enthusiasts every year.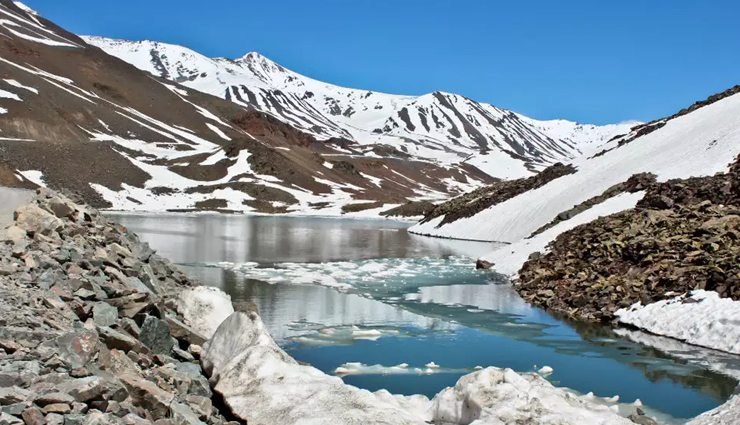 # Spiti, Himachal Pradesh - Known For Trekking

Spiti Valley is the go-to spot for trekkers and adventure enthusiasts because of its long and twisty roads, snow-crowned mountains, and cold desert region. Surrounded by the Himalayas on all sides, Spiti Valley is an extremely cold place that hardly gets 250 days of sunshine throughout the year.

Acting as a separation point between India and Tibet, the trekking trails of Spiti make it an adventure junkie's heaven. Although Spiti is only accessible in the summer season, trekking along its 1.5 km trail is completely worthwhile. The Spiti trek is a magnificent adventure activity, even for beginners and the panoramic view from the peaks will make you crave for more trekking adventures.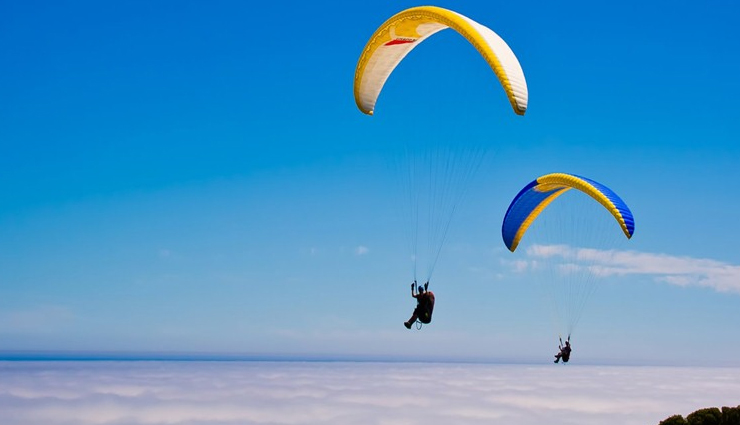 # Kamshet, Maharashtra - Known For Paragliding

Kamshet is a spectacular hill station famous for its flying schools, located just 45 kilometres from Pune, in the Western Ghats of Maharashtra. This place is dotted with ruins of fortresses along the hills, ancient caves and old temples. Paragliding, being the most famous adventure activity at Kamshet, draws thousands of domestic as well as international tourists every year.

This travel location is bordered by paddy and traditional Indian huts on all sides. You will spot a lot of sunflower fields around you in Kamshet. Paragliding for beginners takes off at the ShindeWadi Hills located around 100 feet above the ground level. If you have prior experience, you must try paragliding in Bhandar Dongar.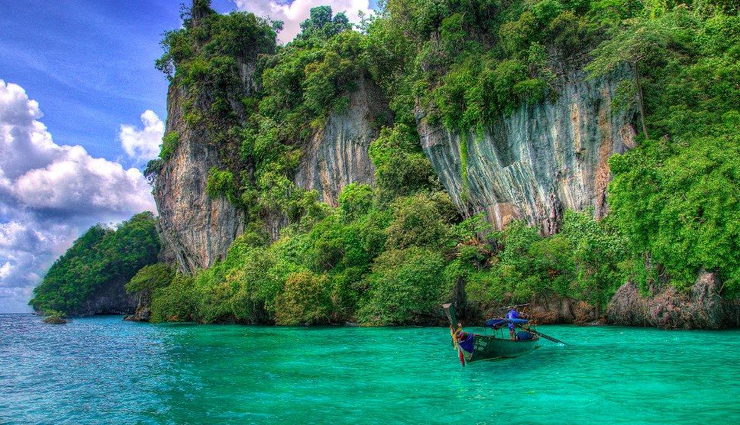 # Andaman & Nicobar Islands - Known For Scuba Diving

The Andaman and Nicobar Islands offer a thrilling scuba diving experience at more than nine famous diving spots. Dive into the azure warm waters of Andaman and Nicobar Islands to witness schools of vibrant fish, coral gardens and mesmerizing marine life. If scuba diving is your take for adventure, always make sure to dive under the guidance of an experienced instructor.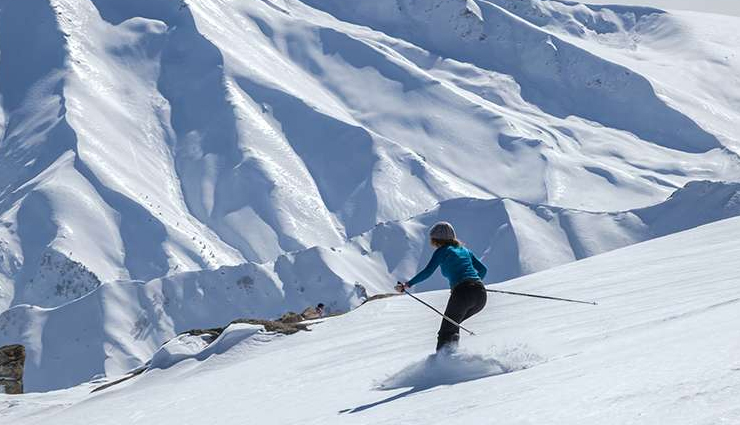 # Ladakh, Jammu and Kashmir Known For Trekking

Trekking along the Chadar Trek is considered amongst the rarest and the most challenging treks in India. The exhilarating thrill starts at the frozen Zanskar River and takes around six days to complete. Ladakh teems with iconic beauty under the bulky carpet of snow – calling the frozen Zanskar River a "chadar".

The long and strenuous distance along with the chilly weather conditions might make this trek challenging but it is not difficult. Hence, this trek requires good physical and mental fitness along with prior experience in trekking. Nerak is the ending point of the chadar trek, making this 6-days long trek an unforgettable and enriching experience for a lifetime.
# Gulmarg, Jammu & Kashmir -Known For Skiing

Also known as Gauri Marg, Gulmarg is a picturesque hill station located in Baramulla, Jammu & Kashmir. A popular skiing and honeymoon destination, Gulmarg will bewitch you with its scenic beauty and cool ambience. Enclosed by the ice-capped Himalayas, flower-rich grasslands, deep canyons and lush green valleys, Gulmarg attracts couples and adventure enthusiasts across the globe.

A hotspot for adventure activities such as skiing, mountaineering, trekking, etc. at the Alpather Lake, Gulmarg is a must-visit if you are planning to escape from your humdrum city life. Gulmarg Gondola also set a record for the second-highest Gondola ride in the world.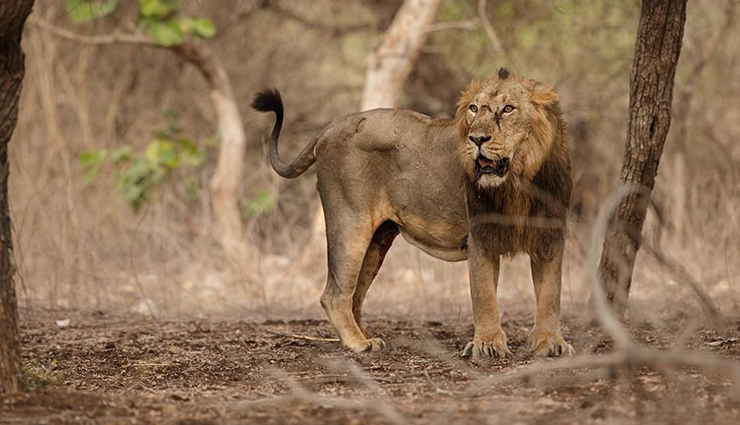 # Gir National Park, Gujarat - Known For Wildlife Safari

Gir National Park is the best wildlife adventure place if you are up for spotting wildlife creatures amidst the plush deep forests. Located 55 km away from Junagadh, you can spot the endangered Asiatic lion at Gir National Park. Besides, this National Park is home to over 2,300 animal species.

The Indian Flying Fox, Chousingha - the only four-horned antelope of the world, Sloth Bear, Golden Jackal, and Striped Hyena are the regular inhabitants here. The wildlife safari tour at Gir National Park adds an extra edge to your trip by giving you the opportunity to explore these rare animals.