5 Elegant Ways To Decorate Your Living Room
By: Sandeep Fri, 03 Nov 2017 1:33:25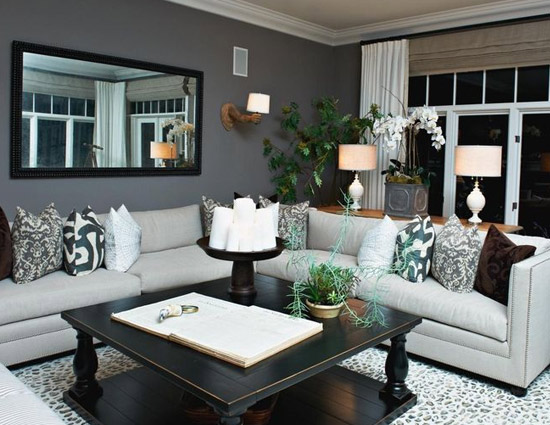 Almost everyone has their own kind of dream house. What matters is how you decorate your home in the best possible way. Well, no doubt that you may ask an interior designer to design the house for you, but if you wish to give it a personalized touch- do it yourself. There is nothing difficult in it. This article will help you through with simple yet awesome living room decoration ideas which anyone can use at their homes.

# Family-Friendly

Work it up with white furniture. Though, you might think about the dirt that will accumulate to make it look dirty. But you can always go for an easy wipe material couch. The color white is known for its property to absorb heat. With this kind of furniture, your living room will not look all that clumsy!

# Sheer Curtains

You may go for sheer curtains rather than those heavy-weighted curtains. Let the room look a little breezy too. You can play with the organization (presentation) of the curtain in your living room.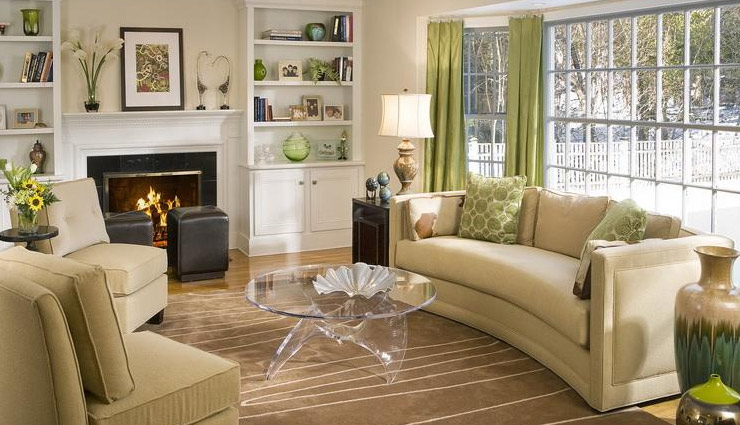 # Black And White

This is one combination which can never go wrong with anything, be it a chess patterned floor decor with chess pieces or black and white themed furniture. Normally, people associate negative and positive vibes with these colors individually, but as a matter of fact, the combination acts as one classic monochrome pattern. If you think that the combination of black and white is way out of the league for your furniture then you may go for the monochrome mats and curtains. Finding the right shade of lights (so as to enhance the look) will be a task in this case.

# Bookshelf

If you happen to be a bookworm and if you have a great collection of novels and the classics then this idea is just for you. You could have a pretty looking bookshelf made in your living room in order to showcase your books. This is a unique idea to decorate your living room and the best part is that it is easy to implement. Most people prefer to keep a television set in their living room but you could just change the trend with a bookshelf. The entire family could sit and read together. You may also get some cool lights in the bookshelf to go with the theme.

# Sleek Furniture

This idea is simple, both in the look and the implementation. All that has to be done is get a sleek furniture. Sleek furniture will make your living room look spacious. Make sure that you also have sleek side tables and the center one too. Sleek furniture is a unique idea as not many have this kind in their living rooms. You could also go for this kind of furniture in pastels to add to the special effect.