Home

›

Recipe- Delicious Dublin Coddle
Recipe- Delicious Dublin Coddle
By: Neha Tue, 24 Jan 2023 4:00:22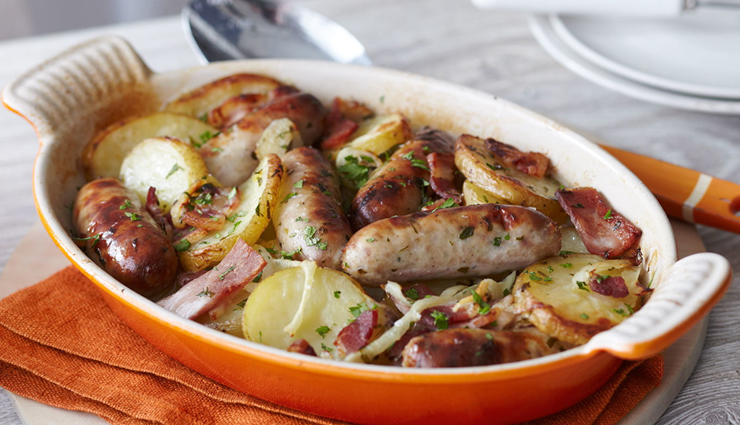 This Irish casserole comprises bacon, sausage, potatoes, and onion. They get covered in just enough broth to add moisture before caramelizing into a beautiful glaze. It's best made in a Dutch oven so you can cook everything together.

If you're looking for other Irish (or St. Patrick's Day-inspired) recipes, be sure to check out my other Irish dishes. From corned beef to homemade Irish cream, I've got a selection to please even the pickiest leprechaun!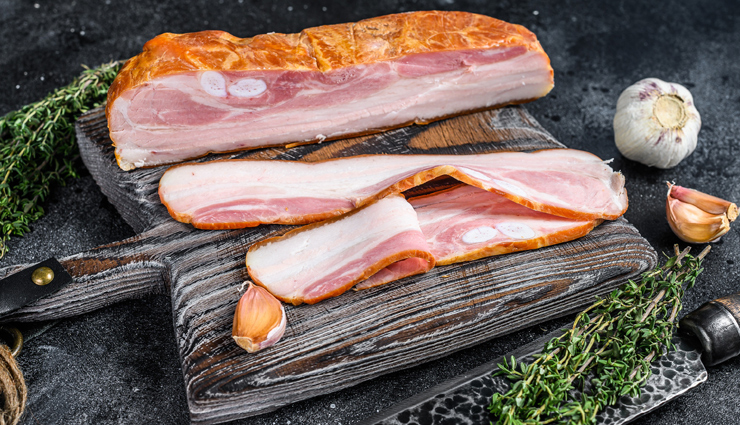 Ingredients

½ pound thick-cut bacon slices, diced
1 pound Irish sausages bangers (or any other high-quality pork sausage)
2 large onions, sliced
2 cloves garlic, minced
1 cup stout beer, optional
2 pounds Yukon Gold potatoes, peeled and quartered
4 cups chicken broth
Freshly ground black pepper, to taste
⅓ cup chopped parsley
Kosher salt, to taste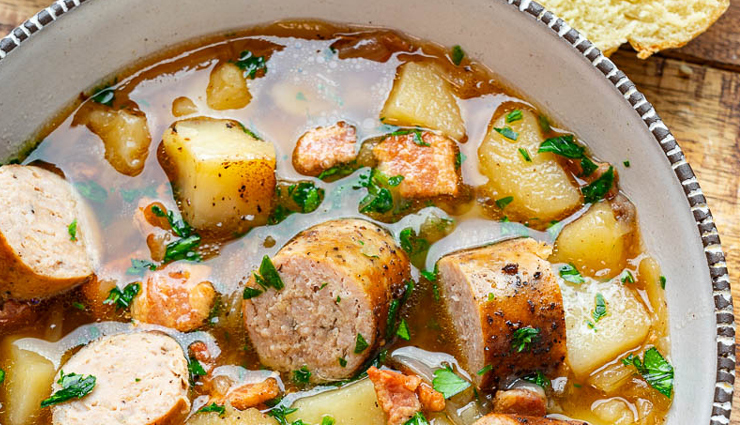 Method

- Preheat oven to 300ºF.

- Place a large Dutch Oven on the stove, over medium-high heat, and add the diced bacon.

- Cook until golden brown, about 5 minutes. Using a slotted spoon, remove into a paper towel-lined plate, to soak up the excess grease. Reserve.

- Add the sausages and brown on all sides, about 2 minutes per side. Remove and reserve.

- Discard most of the fat rendered in the pot, leaving just a couple tablespoons. Add the onions and sauté until beginning to brown, 3-4 minutes. You can add a little vegetable oil, if needed. Then, add the garlic and sauté until fragrant, 1-2 minutes.

- Optional: Pour the beer to deglaze the pot, cooking and scraping all the browned bits from the bottom, until almost all evaporated. Remove the onions and reserve.

- Remove the Dutch Oven from the heat.

- Add half the potatoes to the bottom of the pot. Season with black pepper and sprinkle some chopped parsley. Then, add half the onions and top with half the cooked bacon.

- Repeat with another potato layer seasoned with pepper and parsley, followed by onions and bacon. Finish by layering the sausages, whole or cut into chunks.

- Pour the chicken broth. Bring the pot back to the stove and bring to a boil, over medium-high heat.

- Cover and transfer the pot to the oven. Cook for at least 2 hours (and up to 4 hours), checking every now and then to see if more liquid needs to be added.

- There should be at least 1 inch of liquid at the bottom of the pot at all times, to prevent burning.

- Taste and season with salt and pepper, if needed.

- Garnish with more parsley and serve!
Tags :