Home

›

Recipe - Delicious Homemade Pesto Sauce
Recipe - Delicious Homemade Pesto Sauce
By: Pinki Wed, 24 May 2023 10:50:18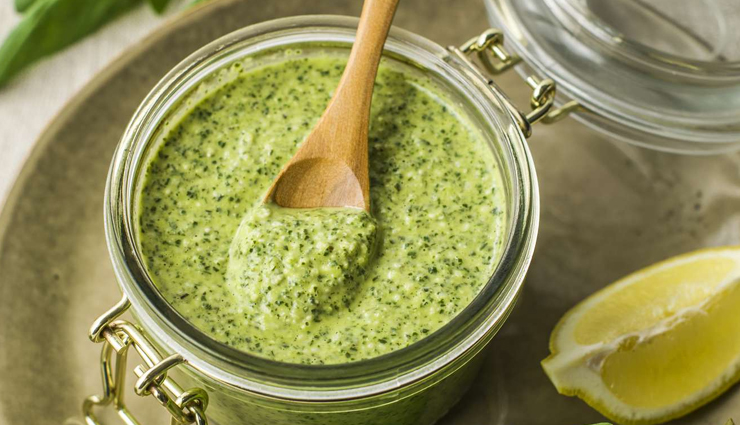 Pesto sauce is a classic Italian sauce known for its vibrant green color, fresh flavors, and versatility. Made with simple ingredients like fresh basil, garlic, pine nuts, Parmesan cheese, and olive oil, it adds a burst of deliciousness to pasta, sandwiches, pizzas, and more. In this article, we will guide you through a step-by-step recipe to prepare your own homemade pesto sauce. The best part? It takes minimal cooking and preparation time, allowing you to enjoy this delectable sauce in no time.

Preparation Time: 10 minutes
Cooking Time: 0 minutes
Total Time: 10 minutes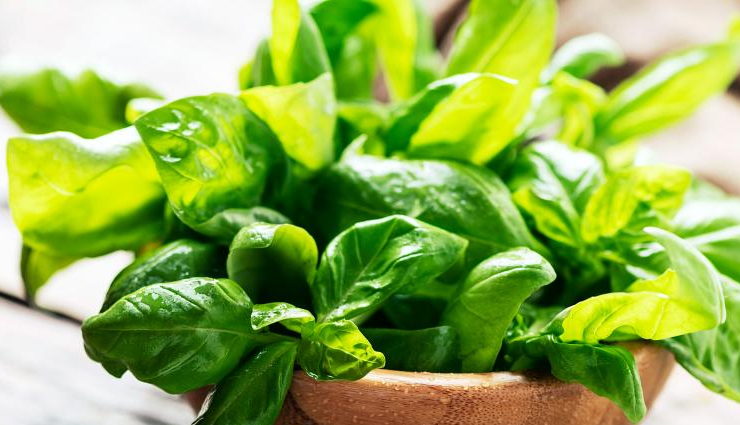 Ingredients

2 cups fresh basil leaves, packed
1/2 cup pine nuts
3 garlic cloves
1/2 cup grated Parmesan cheese
1/2 cup extra virgin olive oil
Salt and pepper to taste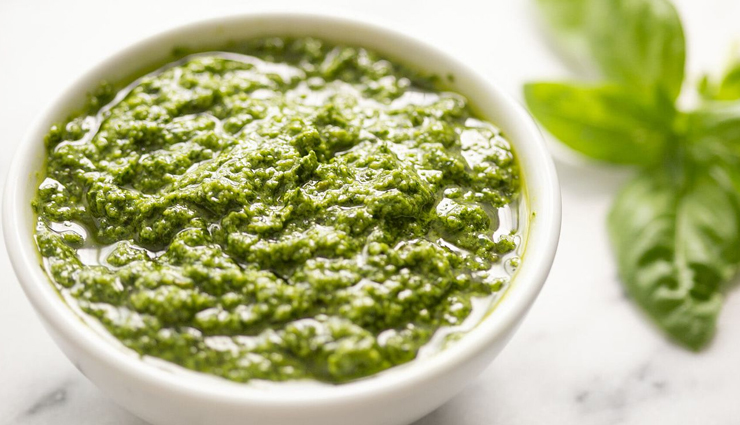 Method

- Wash the fresh basil leaves thoroughly and pat them dry using a paper towel.

- In a food processor or blender, add the basil leaves, pine nuts, and garlic cloves.

- Pulse the ingredients a few times until they are roughly chopped.

- Add the grated Parmesan cheese and pulse again to combine.

- While the food processor is running, gradually pour in the extra virgin olive oil in a steady stream.

- Continue blending until the ingredients are well combined and the sauce reaches a smooth and creamy consistency.

- Taste the pesto sauce and season with salt and pepper according to your preference. Adjust the flavors as needed.

- Once ready, transfer the pesto sauce to a jar or container with a tight-fitting lid.

- Your homemade pesto sauce is now ready to be enjoyed!

Tips:

- Pesto sauce can be stored in the refrigerator for up to one week. Ensure the surface of the sauce is covered with a thin layer of olive oil to prevent oxidation.
- If you prefer a nuttier flavor, you can lightly toast the pine nuts in a dry pan before using them in the recipe.
- Feel free to experiment with different variations of pesto by substituting basil with other leafy greens like spinach or arugula.