Home

›

Recipe- Delicious Kashmiri Dum Aloo
Recipe- Delicious Kashmiri Dum Aloo
By: Neha Thu, 01 Dec 2022 4:19:14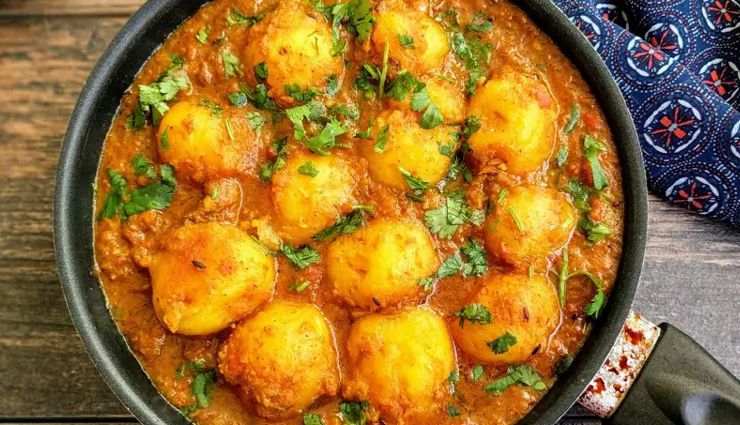 Kashmiri dum aloo is baby potato curry from Kashmir. Potatoes spiced with fennel, dry ginger and red chilli cooked in yogurt based gravy taste absolutely delicious.

This baby potato curry from India also known as Dum Olav or Dun Aloo, Kashmiri dum aloo is usually served with rice.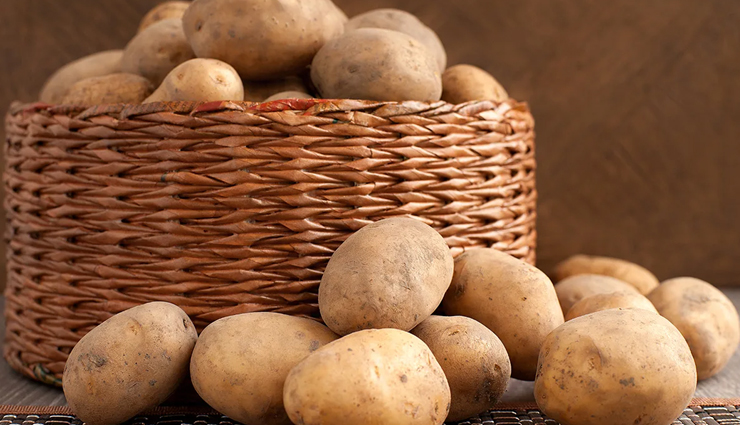 Ingredients

400 g baby potatoes
150 g onion paste
¼ cup fresh tomato pulp
¼ cup yogurt whisked
¼ teaspoon ginger powder
2 teaspoon kashmiri red chili powder
1 tablespoon fennel powder saunf powder
¼ teaspoon turmeric powder
3 Tbsp mustard oil
½ inch cinnamon ½piece
1 pinch Nutmeg powder
Salt to taste
1 teaspoon garam masala powder
2-3 leaves bay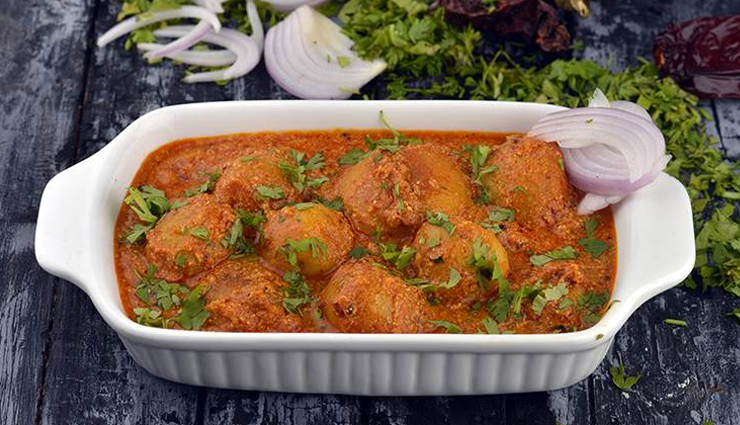 Method

- Scrub and rinse the baby potatoes well. Cook these potatoes in hot water for 3-4 minutes.

- Now take them out of hot water and when slightly cool poke few holes in the potatoes with a fork. This is very important as this helps the potatoes to absorb the flavours of gravy.

- Now brush the potatoes with some oil and bake them in the oven for about 20 minutes. Another method is to cook potato with 1 ½ tablespoon of oil in a wok for about 9-10 minutes over medium-low heat.

- In this method cover them with a lid for 2-3 minutes in between. cook them till the skin becomes slightly brown and crisp.

- By the time you can make gravy simultaneously if you like. Otherwise you can start with the gravy only after you finish frying the potatoes.

- Now heat rest of the mustard oil in the pan, add asafoetida powder and onion paste.

- Cook the onion paste till it starts to leave the sides of the pan and add tomato pulp to it.

- Cook the tomato pulp, till the masala starts to leave sides of the pan.

- At this stage add in the spice powders red chilli, turmeric powder, ginger powder, nutmeg, fennel powder garam masala and cinnamon as well bay leaves.

- Mix well and add whisked yogurt at this stage. Keep whisking the masala in pan when you add yogurt and cook it on slow heat.

- While adding curd you have to whisk it continuously so that it does not split. That's why add salt only when you are finished cooking the gravy.

- After this add the cooked/baked potatoes and add about a cup of water.

- Now bring the gravy to a boil and cover with a lid and allow thepotato curry to simmer on lowest heat for 10 minutes or so.

- Add salt as per your taste.

- You can finish with some coriander leaves, however that is entirely optional.

- Serve this kashmiri dum aloo with steamed rice or paratha/chapati as per your liking.
Tags :