Home

›

Recipe - Dry Fruit Modak: A Nutty Delight For Ganesh Chaturthi Celebrations
Recipe - Dry Fruit Modak: A Nutty Delight For Ganesh Chaturthi Celebrations
By: Pinki Mon, 18 Sept 2023 11:14:17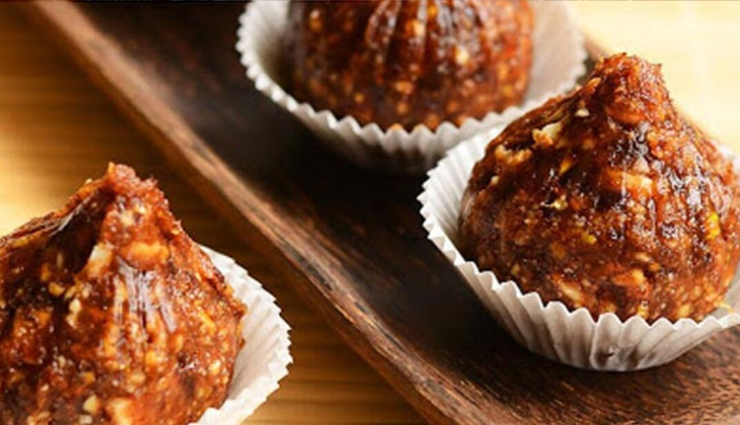 Preparing Dry Fruit Modaks at home not only allows you to savor their nutty goodness but also adds a personal touch to your Ganesh Chaturthi celebrations. It's a delightful way to involve the entire family in the festive spirit.

As you offer these nutty delights to Lord Ganesha and share them with family and friends, you're not only celebrating a beloved tradition but also enjoying the rich and wholesome flavors that make the festival of Ganesh Chaturthi truly special.

This Ganesh Chaturthi, elevate your celebration with the goodness of Dry Fruit Modak—a nutty delight that combines tradition, health, and indulgence in every bite. May Lord Ganesha bless you with joy, prosperity, and the sweetness of life!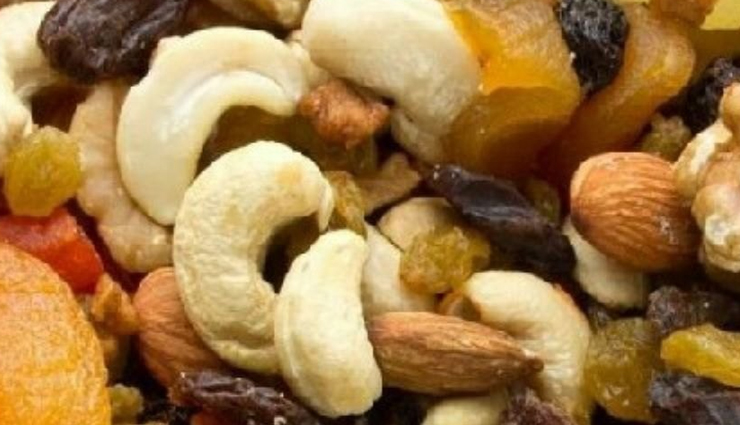 Ingredients

Mixed Dry Fruits: 1 cup (almonds, cashews, pistachios, raisins, etc.)
Jaggery: 1/2 cup (grated)
Desiccated Coconut: 1/2 cup
Ghee (Clarified Butter): 2 tablespoons
Cardamom Powder: 1/2 teaspoon
Modak Moulds (for shaping)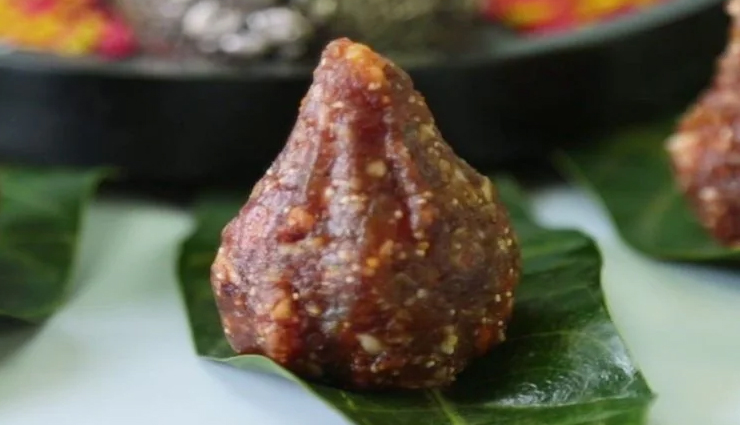 Method

- Begin by finely chopping or grinding the mixed dry fruits. You can use a food processor to achieve a coarse, nutty texture.

- Heat a pan and add ghee to it. Once the ghee melts, add the grated jaggery.

- Stir the jaggery continuously on low to medium heat until it melts and forms a syrup. This syrup should be of one-string consistency.

- Add the desiccated coconut and cardamom powder to the jaggery syrup. Mix well and cook for a few more minutes until the mixture thickens.

- Now, add the chopped or ground dry fruits to the mixture. Stir thoroughly to ensure that the nuts are well incorporated into the mixture.

- Turn off the heat and allow the mixture to cool slightly. You should be able to handle it comfortably.

- Grease the modak moulds with a little ghee to prevent sticking.

- Take small portions of the mixture and press them into the moulds, shaping them into modak-like cones.

- Allow the Dry Fruit Modaks to cool completely and set in the moulds.

- Once they are firm and cool, gently remove them from the moulds.