Home

›

Recipe- Easy And Quick To Make Chocolate Walnut Fudge
Recipe- Easy And Quick To Make Chocolate Walnut Fudge
By: Neha Wed, 07 Dec 2022 4:25:13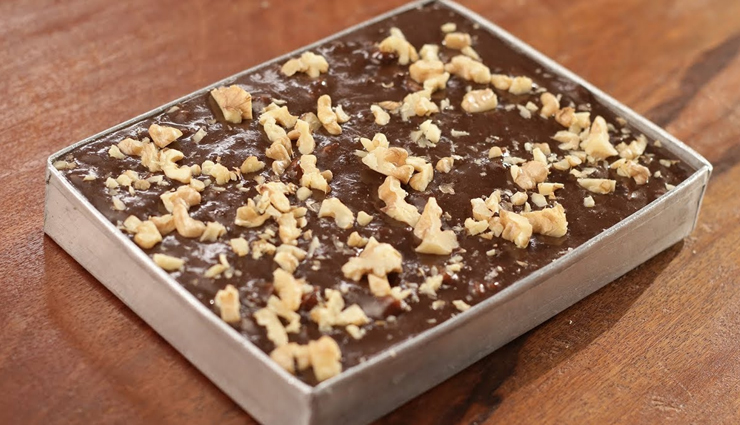 Chocolate Walnut fudge recipe old-fashioned way. Made with Dark Chocolate, Walnuts and condensed milk the chocolate walnut fudge is ready in 15 Minutes. Chocolate and Walnut fudge recipe is easy and quick, no bake dessert. Made with Dark Chocolate and Walnuts this is one of those sweets you can make without an oven.

Chocolate fudge is rich dessert, made with crushed Marie/digestive biscuits, dark chocolate and super delicious California walnuts for crunch this is perfect treat for the times when you want to indulge. I like to add just a hint of sea salt which helps to intensify the dark chocolate flavour.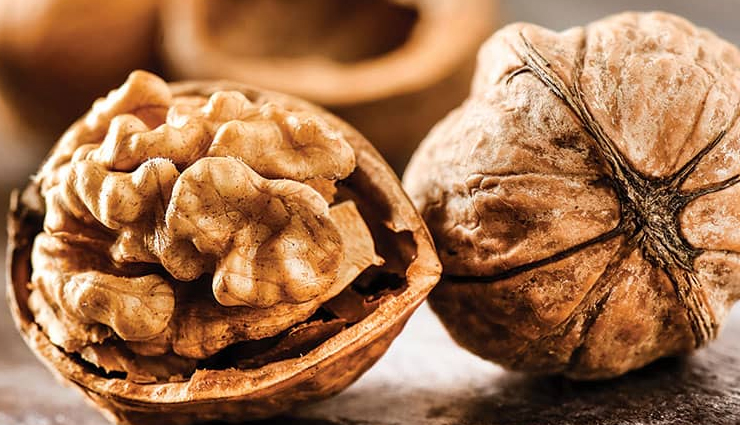 Ingredients

150 g Walnuts california walnuts
40 g dark chocolate
75 g Semi sweet chocolate
100 g condensed milk
20 g coco powder
10 Marie biscuits any digestive biscuits
sea salt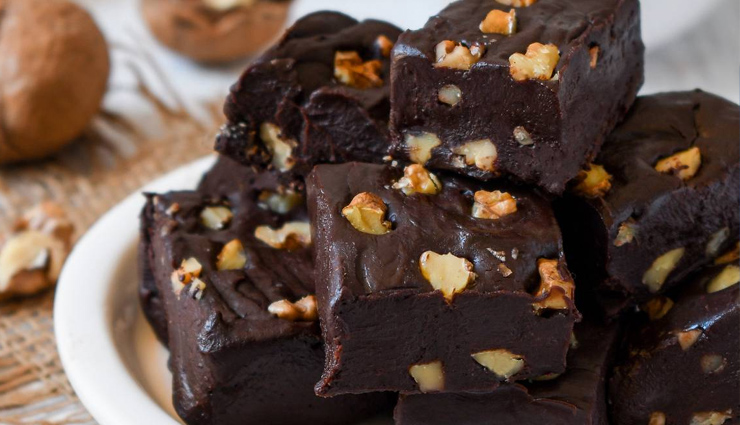 Method

- Crush Marie biscuits in a ziplock bag or in a food processor.

- Crush Walnuts in a ziplock bag/plastic bag or food processor.

- Chop both types of chocolates.

- Now melt the chocolate in microwave by placing it in glass bowl and microwave on high for one minute. Otherwise heat a pot of water and place the glass bowl with chocolate in that and stir it till chocolate melts.

- To the melted chocolate add crushed biscuits, walnuts (save a handful for topping), condensed milk, cocoa powder and mix everything well.

- Line up a square/rectangle dish or baking tin with parchment paper and pour the chocolate fudge mixture,

- Level the mixture with a spatula and sprinkle some crushed walnuts and a pinch of sea salt.

- Refrigerate it for 30 minutes, cut it into desired shape and enjoy the goodness of chocolate and walnuts in this delicious chocolate walnut fudge.

Tags :