Home

›

Recipe- Easy To Make Hyderabadi Chicken Curry
Recipe- Easy To Make Hyderabadi Chicken Curry
By: Kratika Thu, 24 Nov 2022 09:08:35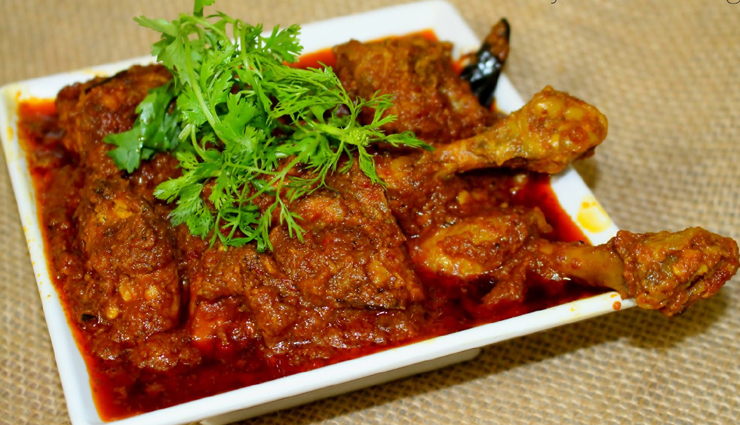 Hyderabadi chicken curry is a delicious chicken curry recipe from Hyderabadi cuisine. In this Hyderabadi chicken recipe, the chicken is cooked in a rich, spicy and aromatic gravy flavoured with garam masala, coconut and a good amount of heat with chillis.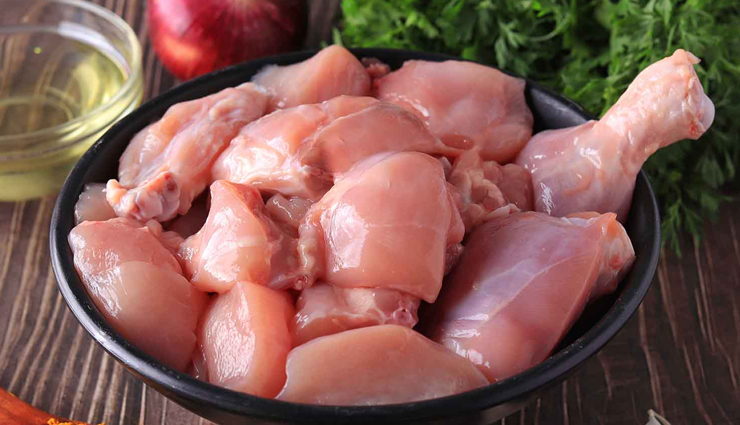 Ingredients

300 g Chicken
2 tablespoon peanuts Roasted and skinned
4 tablespoon Coconut dessicated
3-4 red chillies dried whole
¼ cup Onion chopped
2 tablespoon Peanut oil
1 teaspoon cumin seeds
1 tablespoon coriander powder
1 tablespoon ginger garlic paste
1 teaspoon green chillis chopped
15-20 curry leaves
2 green chilli
½ teaspoon Turmeric powder
1 tamarind lemon paste ball size
Salt to taste
1 teaspoon Kashmiri red chilli powder
½ teaspoon garam masala powder
coriander leaves for garnish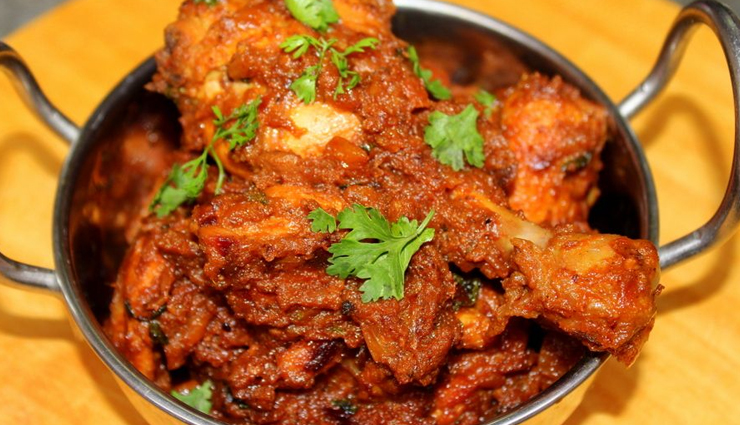 Method

- Grind together, desiccated coconut, Peanuts and whole red chillis and make a coarse powder.

- Now heat oil in a pan and crackle cumin seeds, add chopped onions and cook for 2 minutes.

- After onion turn slightly pink, add slit green chillis.

- Saute them for 2 more minutes and add curry leaves, cook for a minute and add ginger garlic paste.

- Cook again for a minute on low heat and add turmeric powder, salt, red chilli powder, black pepper powder and coriander powder.

- Cook for one minute and add coarsely ground peanuts and coconut powder.

- Cook all of these on low heat for 1 minute and add few tablespoon of water to make think masala.

- Add chicken pieces and coat them evenly with masala.

- Add tamarind paste and garam masala powder.

- Fry them for 5 minutes while covered and add 1 cup water.

- Cover and simmer for 5-6 minutes till chicken is fully cooked.