Home

›

Recipe- Famous Mumbai Street Food Vada Pav
Recipe- Famous Mumbai Street Food Vada Pav
By: Neha Tue, 29 Nov 2022 2:45:16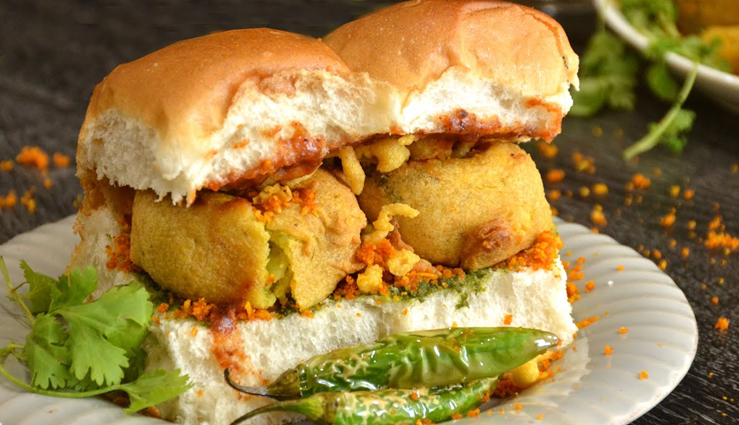 Vada Pav is one of the famous Mumbai street food and most favourite roadside snack. Vada pav recipe, own desi Indian burger is a sandwich in which spicy batata vada with chilli garlic chutney is sandwiched in the famous Mumbai pav. The taste of Vada pav actually depends on how good is Batata vada or Aloo vada, also the vada pav chutney.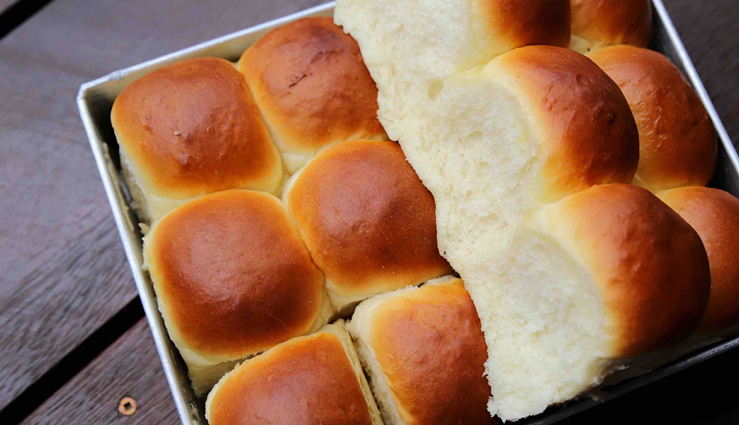 Ingredients

4 in Batata Vada/Aloo vada recipe linkrecipe note below
4 Pav Buns
½ cup Green chutney
½ cup Red Garlic chutney
4-6 green chillies
1 teaspoon Oil
1 Tbsp Butter

Batata Vada

500 gm Potatoes boiled and mashed
1 teaspoon ginger grated
1 teaspoon green chillies chopped
4 - 5 tablespoon coriander leaves
½ teaspoon mustard seeds
200 gm gram flour
1 teaspoon 1 teaspoon chaat masala powder
¼ teaspoon turmeric powder
1 teaspoon coriander powder
to taste salt
1 teaspoon red chilli powder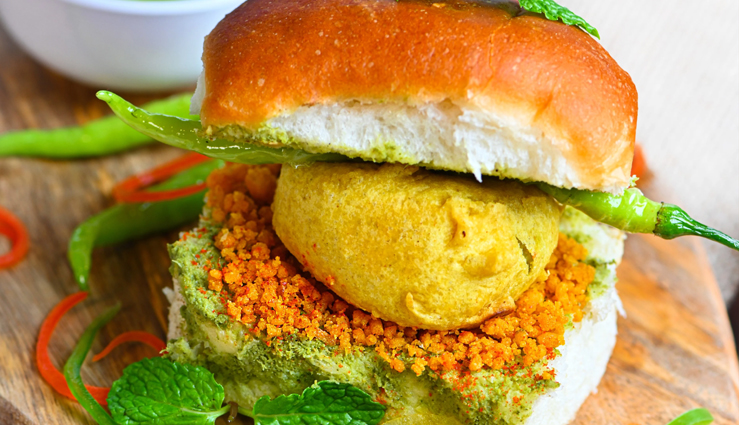 Method

- In a non-stick pan, heat 1 teaspoon of oil and add green chilies. stir it well cover it (must because chilis can burst otherwise) cook for a minute on slow heat and switch off the heat.

- Slit the pav buns in the middle and apply little amount of butter in the middle of every bun.

- Just don't open the buns completely it should be attached to one side completly.

- Now just open up the pav a little and cook it on a hot skillet or tava.

- To assemble apply green chutney and red chilli garlic chutney in the pav.

- Place a batata vada along with fried green chili on the side and enjoy the taste of Mumbai street food Vada pav in home.

How to Make Batata Vada

- In a mixing bowl, Mix gram flour, a pinch of teaspoon turmeric powder, ½ teaspoon red chilli powder and salt to taste. Add water and whisk it into a smooth and thick consistency batter.

- Heat 1 & ½ tbsp. oil in a pan. Add mustard seeds. Once they start spluttering, add coriander leaves. Add the ginger and chopped chillies. Saute it for a minute.

- Now add coriander powder and chaat masala, salt, red chilli powder, turmeric powder and mix it well. Add 2 tablespoons of water and add coarsely mashed potatoes.

- Keep the potato filling aside and let it cool.

- Make 8 equal sized balls of potato filling, now dip these balls and coat these balls into the gram flour batter we made.

- Now drop these batter coated balls in the hot oil very carefully and fry them on medium-high heat. when they are golden brown from all side, with the help of a slotted spoon take them out of the pan onto a plate lined with a kitchen napkin.

- Serve them hot with coriander mint chutney and spicy fried green chilli.
Tags :